Welcome to the culinary journey of a lifetime within the enchanting world of Universal Studios Singapore! As you traverse the magical realms of this renowned theme park, you will undoubtedly find yourself immersed in a spectrum of sights, sounds, and sensations. But amidst the thrill of roller coasters and the wonder of beloved characters, one aspect of Universal Studios Singapore stands out as a beacon of inclusion and cultural diversity – its Halal restaurants.
Dining options in Universal Studios Singapore cater to the diverse tastes of visitors from around the globe, and the park has made special efforts to ensure that Muslim visitors can savor the essence of Singaporean and international cuisines without any compromise on their Halal dietary requirements. This article embarks on a gastronomic adventure, delving into the delightful array of Halal restaurants within the park, where visitors can indulge in delectable dishes that are not only mouthwatering but also aligned with their religious beliefs.
From traditional Singaporean delicacies to international favorites, Universal Studios Singapore's Halal restaurants offer an amalgamation of flavors that reflects the rich tapestry of the nation's multicultural heritage. Join us as we explore the top Halal dining establishments, unveil the secret recipes of signature dishes, and gain insights into the efforts made by Universal Studios Singapore to create an inclusive and delightful experience for every visitor.
Top 10 Halal Restaurants in Universal Studios Singapore
Oasis Spice Café
Goldilocks
Friar's
Marty's Casa Del Wild Food Court
Mel's Drive-In
Malaysian Food Street
Roost
Streats Asian Cafe
Texas Chicken
Marrybrown
Oasis Spice Café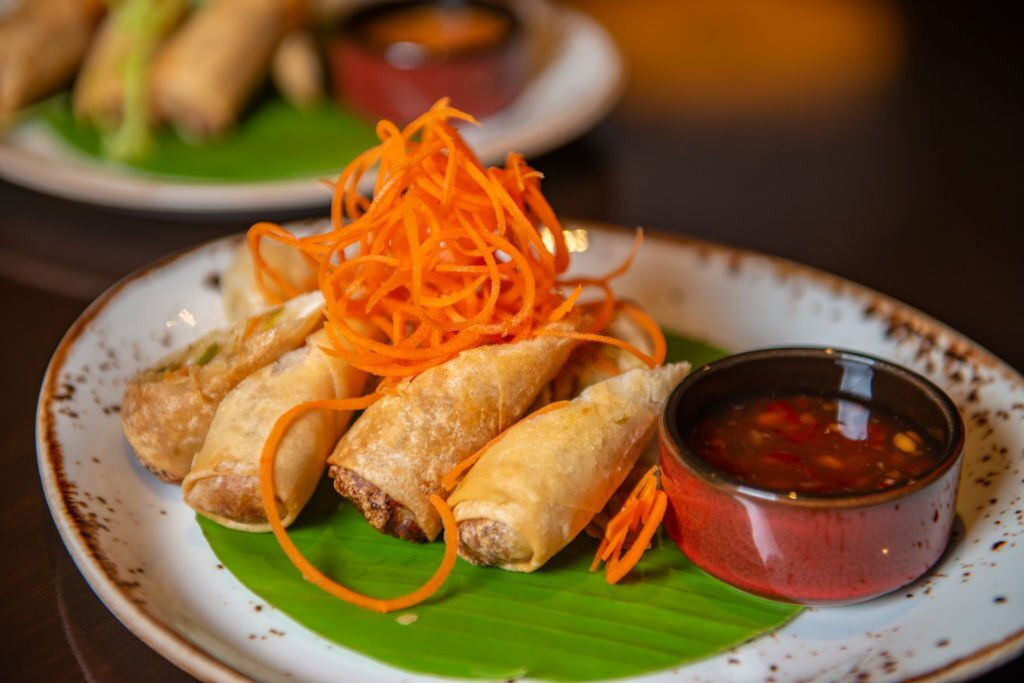 Situated within the richly-themed Ancient Egypt zone of Universal Studios Singapore, the Oasis Spice Café immediately draws visitors in with its impressive façade, adorned with intricate carvings and vibrant colors reminiscent of an Arabian bazaar. As you step inside, you are transported to another world, where aromatic scents and tantalizing sights entice you to indulge in an unforgettable culinary journey.
The menu at Oasis Spice Café is a fusion of flavors inspired by the diverse cuisines of the Middle East and Asia. The skilled chefs at the café take great pride in crafting dishes that reflect the authentic tastes of the regions they draw inspiration from. Whether you crave aromatic spices, succulent grilled meats, or indulgent desserts, this restaurant has something to satisfy every palate.
Start your culinary adventure with a selection of delectable appetizers. The mezze platter is a delightful assortment of Middle Eastern favorites, including hummus, baba ganoush, and falafel, served with warm pita bread. For a taste of Asia, the crispy spring rolls filled with savory vegetables and served with a sweet chili dipping sauce are a must-try.
The main course offerings at Oasis Spice Café are an enticing blend of traditional and contemporary dishes. For a taste of Arabia, indulge in their sumptuous lamb kebabs, marinated to perfection and grilled to tender perfection. The chicken biryani is another crowd-pleaser, featuring fragrant basmati rice infused with aromatic spices and succulent pieces of chicken.
Vegetarian options are also plentiful, with dishes like vegetable tagine, showcasing a medley of vegetables cooked in a rich, flavorful tomato-based sauce.
No meal is complete without a delightful dessert, and Oasis Spice Café doesn't disappoint in this aspect. Delve into a slice of baklava layers of flaky pastry filled with sweet nuts and drizzled with honey, creating a heavenly treat that leaves you longing for more.
Oasis Spice Café at Universal Studios Singapore is not just a Halal-certified restaurant; it's an oasis of flavors that celebrates the culinary traditions of the Middle East and Asia. With its diverse menu, welcoming ambiance, and dedication to providing Halal options, it is undoubtedly a top choice for guests seeking a memorable dining experience. Whether you are visiting the theme park or simply looking for a unique gastronomic adventure, Oasis Spice Café promises to transport your taste buds on a journey they won't soon forget.
Goldilocks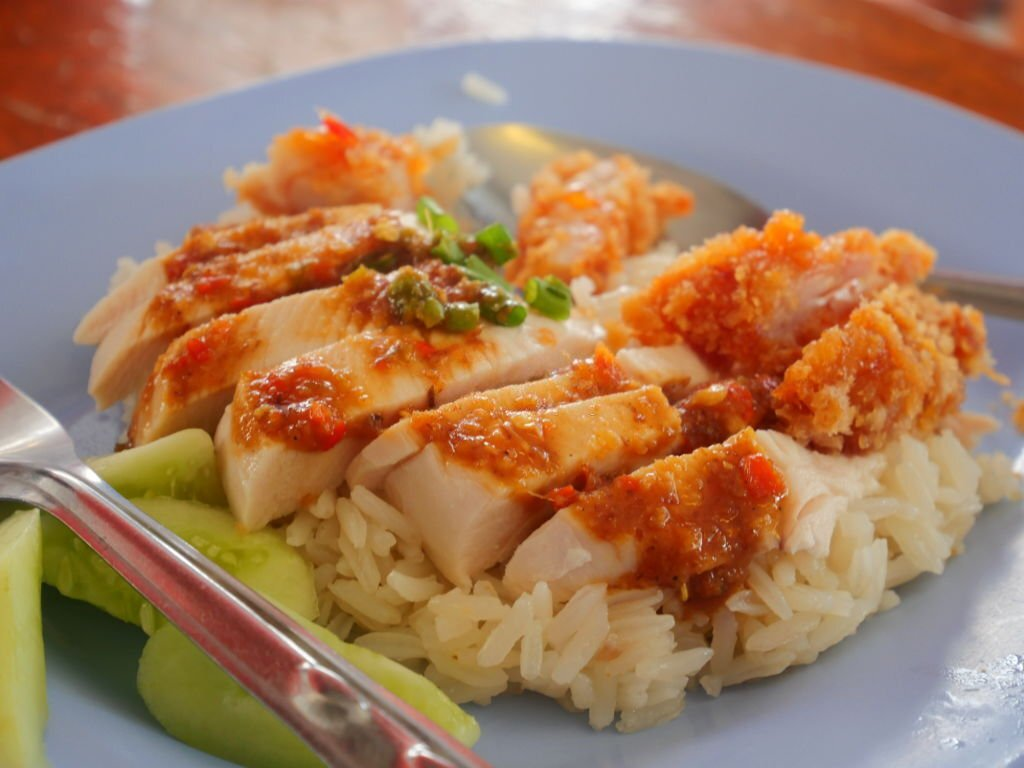 The culinary journey at Goldilocks is as exciting as any roller-coaster ride in Universal Studios. The restaurant boasts a diverse menu that spans various cuisines, providing an array of tantalizing options for everyone. From local Singaporean delicacies to international favorites, Goldilocks ensures that every palate is catered to.
Goldilocks proudly serves a range of authentic Singaporean dishes, allowing visitors to savor the unique flavors of the region. Guests can indulge in iconic dishes such as Hainanese Chicken Rice, Nasi Lemak, and Char Kway Teow, prepared with care and precision to ensure an unforgettable gastronomic experience.
The restaurant also offers a variety of international cuisines that cater to a diverse audience. Whether it's mouthwatering Middle Eastern kebabs, flavorful Indian curries, or hearty Western delights, Goldilocks has it all. The skilled chefs use high-quality ingredients and culinary expertise to create dishes that satisfy even the most discerning taste buds.
Goldilocks is strategically located within Universal Studios Singapore, making it easily accessible to all visitors. Its location allows guests to take a break from their action-packed day, refuel with delicious meals, and recharge for more adventures in the theme park.
Goldilocks exemplifies the importance of diversity and inclusion in the hospitality industry. By offering a Halal-certified menu, the restaurant fosters a welcoming environment for visitors of all backgrounds, allowing them to experience the joy of sharing meals with their loved ones regardless of their dietary preferences.
Goldilocks is not only a Halal restaurant but a culinary gem that enriches the experience of Universal Studios Singapore's visitors. With its diverse menu, family-friendly ambiance, and commitment to inclusion, it stands as a shining example of how dining establishments can cater to the needs of a diverse clientele. For Muslim travelers and families looking for Halal options, Goldilocks is the perfect destination to enjoy delicious food, warm hospitality, and a magical dining experience within the enchanting world of Universal Studios Singapore.
Friar's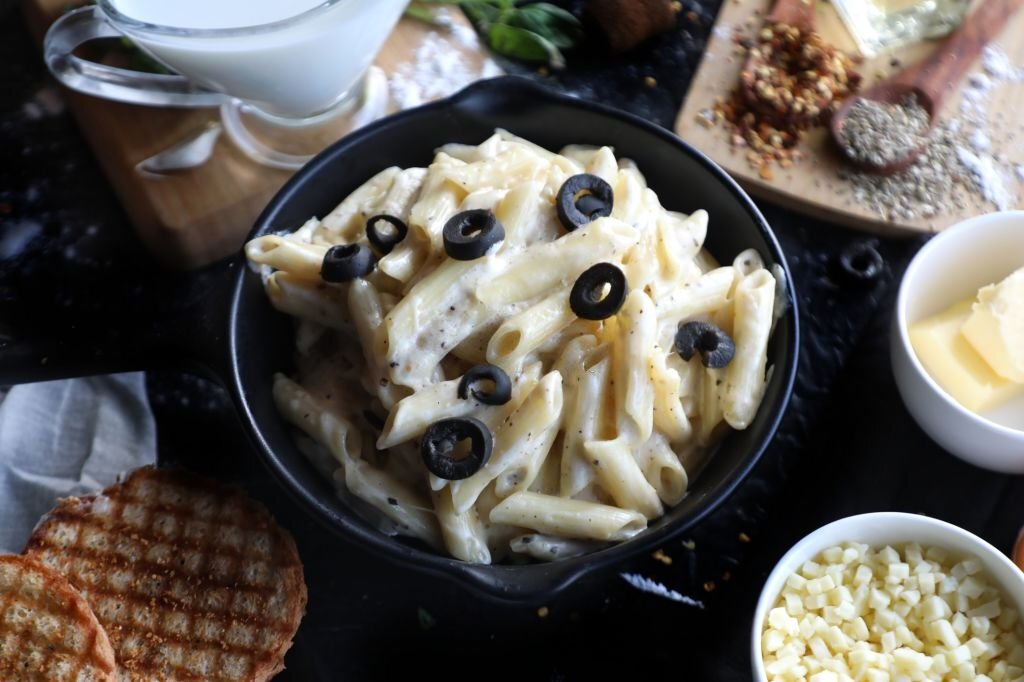 Friar's Halal Restaurants exemplify the park's commitment to providing an authentic dining experience to all its guests. These establishments are designed to be warm and inviting, with a charming ambiance that complements the overall experience of visiting Universal Studios Singapore.
The menu at Friar's Halal Restaurants boasts an assortment of mouthwatering dishes from various culinary traditions, ensuring that visitors can explore different flavors from around the world. Whether you are in the mood for traditional Malay cuisine, Middle Eastern delights, or contemporary international dishes, Friar's Halal Restaurants have got you covered.
A beloved Malay dish that comprises fragrant coconut rice, tender chicken or beef rendang, fried anchovies, and a hard-boiled egg, served with a side of spicy sambal. This iconic Malaysian favorite is a must-try for anyone looking to indulge in authentic Southeast Asian cuisine.
For those seeking Middle Eastern flavors, the Shawarma Platter at Friar's Halal Restaurants is a delightful choice. Succulent marinated meat, often chicken or lamb, is grilled to perfection and served with fluffy pita bread, salad, and creamy tahini sauce.
Friar's Halal Restaurants cater to visitors with diverse tastes, offering a range of fusion dishes that blend international flavors. These dishes may include tantalizing curries, gourmet burgers, and delicious pasta creations that cater to a broader audience while ensuring they remain Halal-certified.
Universal Studios Singapore has always been at the forefront of providing a truly inclusive experience for its guests. With the introduction of Friar's Halal Restaurants, the park has demonstrated its commitment to embracing diversity and accommodating the dietary preferences of all its visitors. Muslim guests can now explore the park's attractions without worrying about finding suitable Halal food options.
Friar's Halal Restaurants stand as a shining example of how businesses can cater to diverse audiences, fostering an environment where everyone feels welcome and valued. As the park continues to evolve and innovate, it will undoubtedly maintain its position as one of the world's leading theme parks, celebrated not only for its thrilling rides but also for its exceptional culinary offerings, particularly the delicious Halal delights at Friar's.
Marty's Casa Del Wild Food Court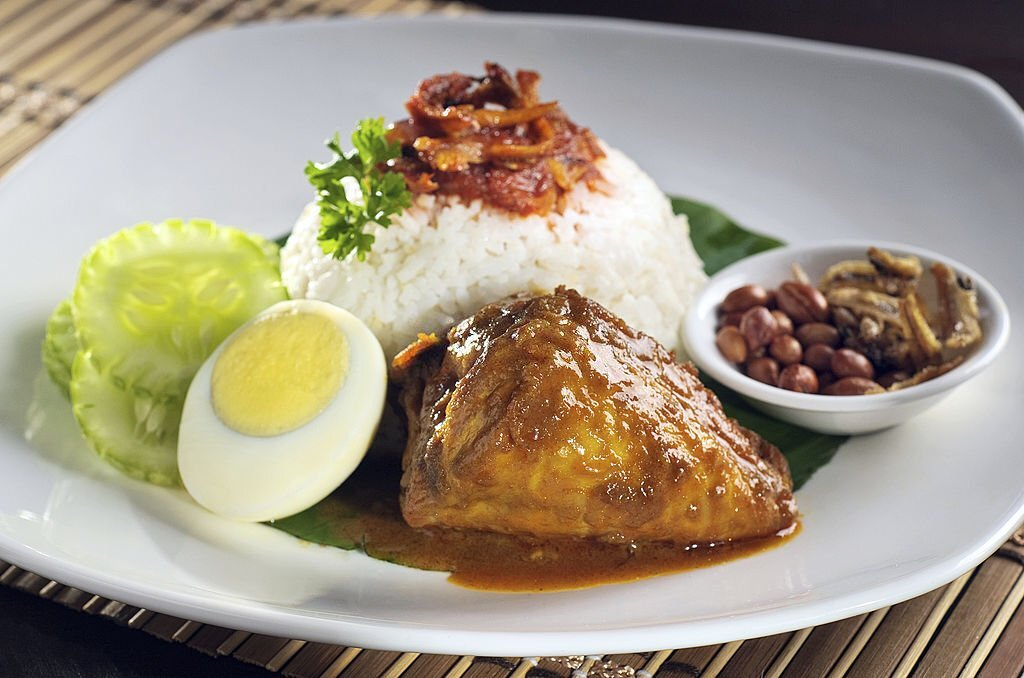 Located within the heart of Universal Studios Singapore, Marty's Casa Del Wild Food Court is strategically positioned, making it convenient for visitors to take a break from the thrills and indulge in a delightful meal. The food court's vibrant and lively ambiance adds to the overall dining experience, creating an atmosphere of warmth and camaraderie. The interior design, inspired by the enchanting wilderness, reflects the adventurous spirit of the park, further enhancing the joyous mood.
One of the highlights of Marty's Casa Del Wild Food Court is its diverse culinary offerings. The food court caters to various tastes, ensuring that every visitor finds something to satiate their appetite. From local Singaporean delights to international favorites, the menu is a treasure trove of tantalizing options.
Local Singaporean Cuisine: Guests can savor the authentic flavors of Singapore through dishes like Chicken Rice, Mee Goreng, Nasi Lemak, and Satay. These iconic local delicacies are prepared with the utmost care, maintaining the traditional recipes that have made them beloved among locals and tourists alike.
International Delights: For those craving international flavors, the food court presents an array of enticing choices. From Middle Eastern delights like Shawarma and Kebabs to Western classics like burgers and pizzas, the menu caters to a global audience, ensuring everyone's tastes are well-accommodated.
Vegetarian and Vegan Options: Marty's Casa Del Wild Food Court is considerate of varying dietary preferences, offering a variety of vegetarian and vegan options. These dishes are crafted with creativity, combining fresh ingredients to create mouthwatering flavors that appeal to all palates.
Marty's Casa Del Wild Food Court is fully halal-certified, ensuring that Muslim visitors can dine with peace of mind. The restaurant takes great pride in adhering to strict halal standards in its food preparation and sourcing of ingredients. This commitment is evident in the flavorsome dishes, as the kitchen staff ensures that all meals are free from non-halal ingredients, alcohol, and any cross-contamination.
Marty's Casa Del Wild Food Court stands out as a haven for halal dining in the vibrant setting of Universal Studios Singapore. With its diverse culinary offerings, commitment to halal standards, and impeccable service, it promises an unforgettable dining experience for all visitors. Muslim travelers can embark on a delightful culinary journey, savoring local Singaporean delights, international favorites, and a wide array of vegetarian options.
Mel's Drive-In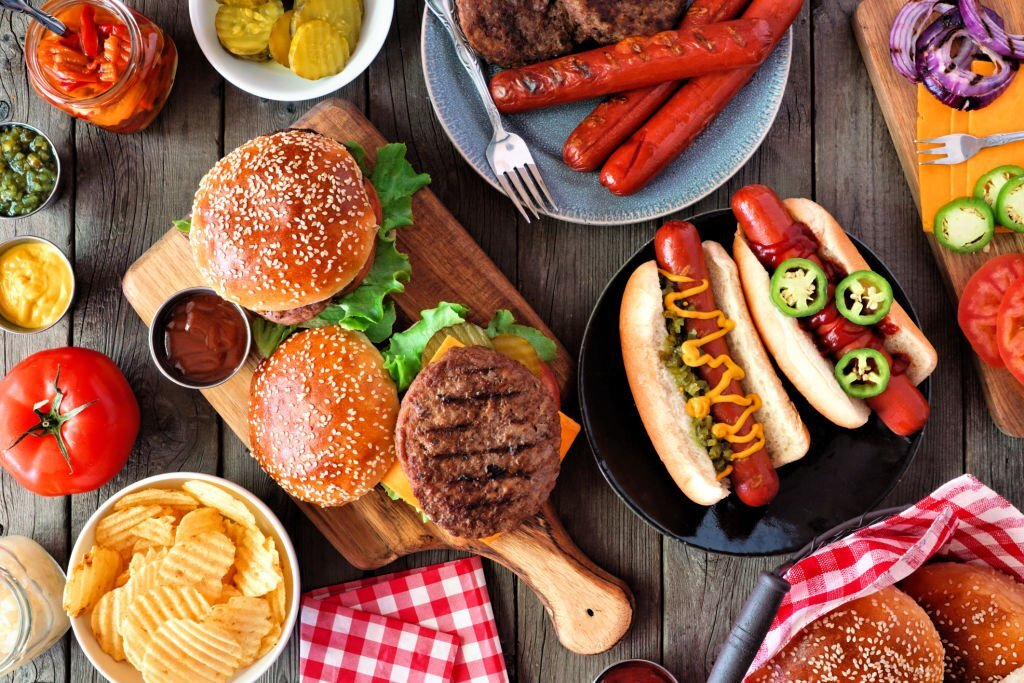 Mel's Drive-In, an iconic American diner-inspired restaurant, not only delights guests with its classic American fare but also stands out for offering a Halal menu. Nestled within the vibrant park, this eatery serves as a welcome respite for Muslim visitors and anyone seeking a delectable Halal dining experience.
Mel's Drive-In takes guests on a nostalgic journey back to the 1950s with its retro-themed setting. The classic American diner ambiance with neon lights, chrome accents, and vintage memorabilia sets the stage for a fun and immersive dining experience. Whether it's a family meal, a quick bite between rides, or a relaxed evening with friends, Mel's Drive-In offers a warm and welcoming environment that complements the overall Universal Studios experience.
The menu at Mel's Drive-In boasts a delectable selection of American classics, all prepared using Halal-certified ingredients. Visitors can savor the true essence of American comfort food without compromising their dietary preferences.
Juicy Burgers from classic cheeseburgers to specialty options like the "Mel's Ultimate Burger," there is a burger for every palate. Vegetarian and chicken options are also available, offering something for everyone.
Lip-smacking Hot Dogs, Mel's Drive-In presents a variety of Halal hot dogs, including the classic Frankfurter, the Chicago-style dog, and the chili cheese dog.
Flavorful Sandwiches, guests can relish mouthwatering sandwiches like the Philly Cheesesteak, the Grilled Chicken Club, and the BLT, all made with high-quality Halal ingredients.
Scrumptious Sides, the menu is complete with a range of delicious sides, including crispy fries, onion rings, and creamy coleslaw.
Tempting Desserts, round off the meal with a delightful sweet treat like the classic Milkshake, made with Halal ingredients, or a slice of New York cheesecake.
Mel's Drive-In at Universal Studios Singapore is more than just an American diner; it's a celebration of diversity and inclusivity. By offering a delightful Halal menu alongside its iconic American fare, the restaurant caters to the culinary needs of visitors from various backgrounds. With its warm ambiance, exemplary service, and a scrumptious range of Halal dishes, Mel's Drive-In stands as a testament to Universal Studios' commitment to ensuring that every guest's dining experience is as unforgettable as their adventures in the park.
Malaysian Food Street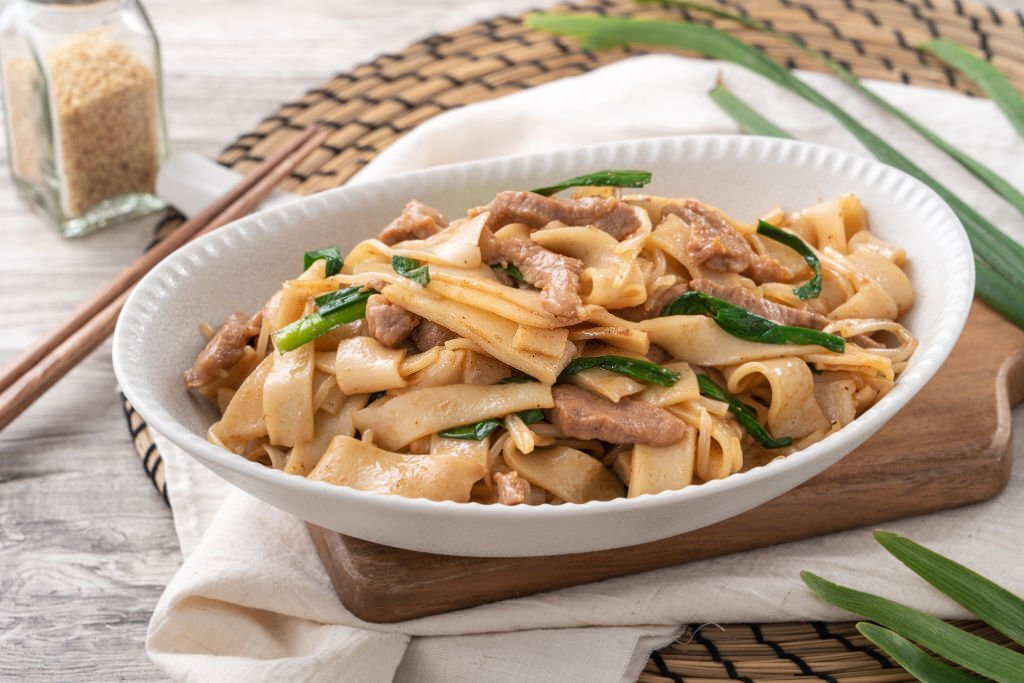 Malaysian Food Street, nestled within the park, this vibrant food haven offers visitors a delightful array of authentic Malaysian cuisine, all prepared in accordance with Halal standards. Let's explore the delectable offerings and the cultural richness this gastronomic delight brings to Universal Studios Singapore.
Malaysian cuisine is a reflection of the nation's diverse culture, incorporating flavors from Malay, Chinese, Indian, and various other ethnic communities. Malaysian Food Street replicates this gastronomic diversity by presenting a myriad of dishes, each offering a unique taste of the country's culinary heritage.
One of the standout features of the Malaysian Food Street is its commitment to serving Halal food. For Muslim visitors, this provides a wonderful opportunity to indulge in a wide range of dishes without worrying about dietary restrictions. The Halal certification ensures that all ingredients used, and preparation methods adhere to Islamic guidelines, assuring visitors of the food's integrity and suitability.
A national favorite, Nasi Lemak, takes center stage at the Malaysian Food Street. This fragrant coconut rice dish is served with tender chicken rendang, spicy sambal, crispy anchovies, sliced cucumbers, and a hard-boiled egg. Each bite bursts with a harmonious blend of sweet, spicy, and savory flavors.
This iconic stir-fried flat rice noodle dish tantalizes taste buds with its smoky aroma and rich flavors. Wok-fried with succulent prawns, cockles, Chinese sausage, bean sprouts, and chives, Char Kway Teow is a must-try for anyone seeking an authentic Malaysian experience.
A quintessential Malaysian delight, satay features skewered and grilled meat, often served with a delectable peanut sauce. The tender, juicy skewers, available in chicken, beef, or lamb, are perfect for snacking or as a hearty meal.
Witness the art of dough-stretching as skilled chefs create Roti Canai – a flaky, crispy flatbread. Accompanied by aromatic curry dipping sauce, this popular dish showcases the influence of Indian culinary traditions on Malaysian cuisine.
Conclude your culinary journey with a cup of Teh Tarik, the classic pulled tea. Experience the theatrics of the tea-making process as hot milk tea is poured from one container to another, creating a frothy, perfectly blended concoction.
The Malaysian Food Street at Universal Studios Singapore stands as a testament to the park's commitment to providing a holistic and inclusive experience for all visitors. Through the delightful assortment of Halal Malaysian cuisine, guests can embark on a culinary journey that celebrates the nation's multicultural heritage. So, whether you're an adventurous foodie seeking bold flavors or simply looking for a taste of Malaysia in the heart of Singapore, the Malaysian Food Street is a must-visit destination that promises to leave you both satisfied and culturally enriched.
Roost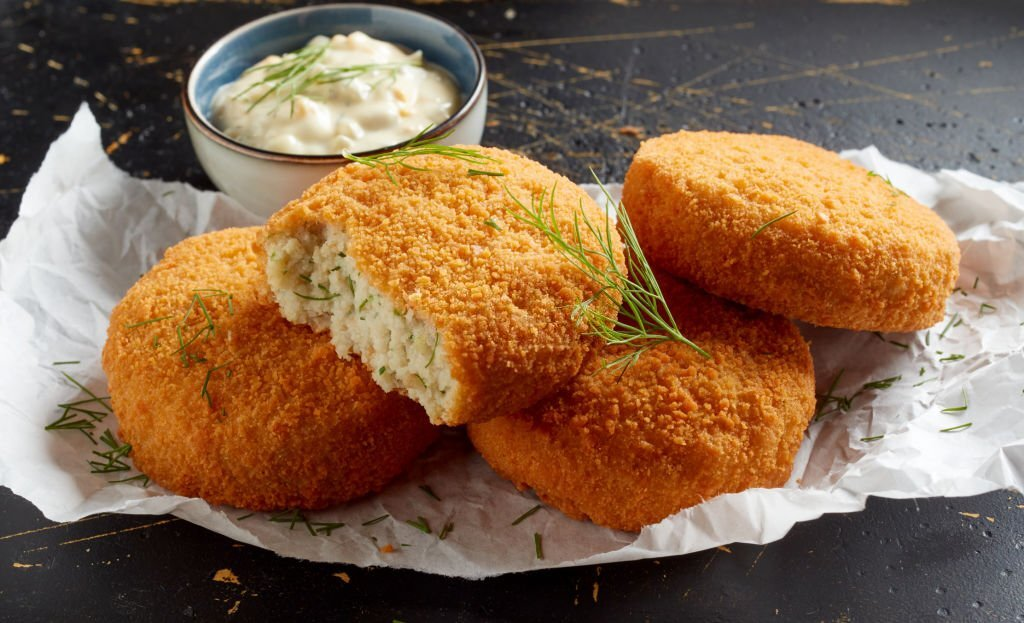 Roost is a Halal-certified restaurant situated within the enchanting Universal Studios Singapore, providing a diverse range of delectable dishes that adhere to Islamic dietary guidelines. This culinary gem is a testament to the park's commitment to catering to the diverse preferences of its visitors and ensuring that everyone can enjoy a fulfilling gastronomic experience.
Roost takes pride in its diverse menu, offering a delightful array of dishes that range from local Singaporean favorites to international cuisines. Their chefs are skilled in creating flavorful Halal-certified dishes without compromising on taste or quality. Visitors can expect to savor mouthwatering delicacies from various cuisines, including Asian, Middle Eastern, and Western fare.
Nasi Ambeng: A traditional Malay feast that brings together an assortment of flavorful dishes, such as aromatic rice, tender chicken, spicy sambal, and an array of delectable vegetables. This communal meal is perfect for sharing with family and friends.
Mandi Lamb Shank: This Middle Eastern-inspired dish features succulent lamb shank cooked to perfection with aromatic spices and served with fragrant rice. It's a treat for anyone seeking an authentic taste of the region.
Singaporean Laksa: A spicy coconut-based noodle soup with shrimp, fish cakes, tofu puffs, and bean sprouts, providing a tantalizing burst of flavors that represent the vibrant culinary culture of Singapore.
For those with dietary preferences beyond just Halal, Roost has a selection of vegetarian and vegan options, catering to diverse tastes and dietary needs. From delightful plant-based curries to fresh salads bursting with flavors, there is something for every palate.
Families with young children will appreciate the kid-friendly menu offered at Roost. Mini portions of popular dishes, creatively presented, will make dining an enjoyable experience for the little ones while ensuring that they remain well-fed and content throughout their time at Universal Studios Singapore.
Roost not only serves delectable dishes but also presents them with an artistic touch. Each plate is thoughtfully crafted and elegantly arranged, appealing to both the eyes and the taste buds. The food presentation adds an extra layer of excitement to the dining experience, making it an Instagram-worthy delight.
Roost is a true gem within Universal Studios Singapore, offering an unparalleled Halal dining experience that caters to the diverse culinary desires of visitors. With its delightful array of dishes, warm ambiance, and dedication to quality, Roost ensures that all guests, regardless of dietary preferences, can indulge in a sumptuous feast while making cherished memories at one of the world's most captivating theme parks.
Streats Asian Cafe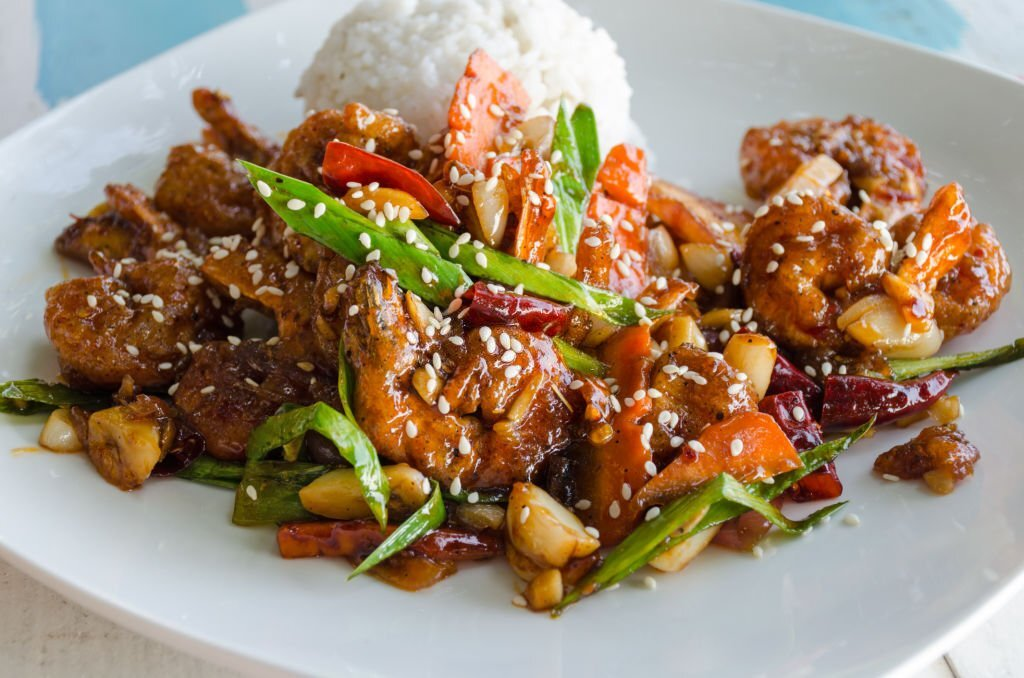 Streats Asian Cafe boasts a vibrant and inviting atmosphere, perfectly reflecting the spirit of its theme park setting. The restaurant's colorful decor and bustling ambiance transport diners to the bustling street markets of Asia, where a plethora of aromas and flavors converge in a tantalizing mix.
As you enter, the delightful scent of freshly prepared dishes fills the air, igniting your taste buds and inviting you to explore the diverse menu. From traditional Singaporean favorites to other Asian delights, Streats has something to satisfy every palate.
Streats Asian Cafe takes its guests on a culinary adventure across the vast and diverse landscape of Asian cuisines. From classic Singaporean dishes like Hainanese Chicken Rice and Laksa to Indonesian delights such as Nasi Goreng and Satay, every dish captures the essence of its country of origin.
Thai food lovers will find themselves spoilt for choice with dishes like Tom Yum Soup and Green Curry, while those with a taste for Chinese cuisine can relish in Dim Sum and Kung Pao Chicken. Whether you prefer the fiery spices of Indian food or the delicate flavors of Japanese sushi, Streats has it all under one roof.
While every dish at Streats Asian Cafe is a culinary delight in itself, a few signature dishes stand out as must-try items. The Singaporean Chili Crab, with its luscious, tangy sauce, is a definite crowd-pleaser. For noodle lovers, the fragrant and comforting Malaysian Beef Rendang Noodles are an absolute treat.
Seafood enthusiasts will appreciate the succulent Grilled Lemongrass Prawns, while those seeking a vegetarian option can savor the aromatic Thai Green Curry with an assortment of fresh vegetables.
Streats Asian Cafe at Universal Studios Singapore offers more than just an opportunity to refuel during a day of adventure; it provides an authentic and Halal-friendly journey through the rich and diverse cuisines of Asia. With its warm ambiance, flavorful dishes, and attentive service, Streats promises to be a dining experience that adds an extra layer of joy to your day at the theme park.
Texas Chicken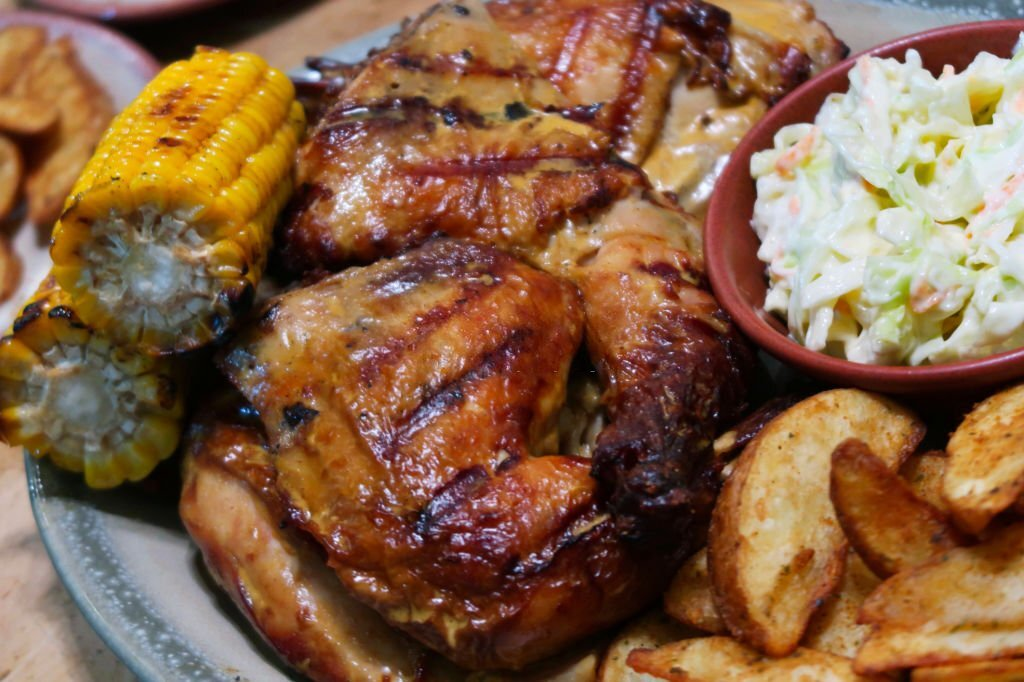 Universal Studios Singapore is a renowned theme park that offers visitors an exhilarating experience with its thrilling rides, entertainment, and delightful culinary options. For Muslim visitors seeking Halal-certified food within the park, Texas Chicken stands out as a welcoming oasis. Texas Chicken is not only known for its delicious, flavorful fried chicken but also for its commitment to providing Halal options for Muslim guests.
Texas Chicken has garnered a reputation for its signature fried chicken that boasts a perfect blend of spices and tenderness. The restaurant takes pride in using premium quality chicken, marinated with a secret recipe of herbs and spices before being fried to golden perfection. Whether guests choose the classic Original or the spicier Spicy flavor, each bite promises an explosion of taste and texture that leaves a lasting impression.
Beyond their famous fried chicken, Texas Chicken offers an extensive menu with a variety of mouthwatering options. Visitors can indulge in tantalizing chicken burgers, crispy chicken tenders, or flavorful wraps. The restaurant also provides various sides like mashed potatoes, coleslaw, and biscuits, complementing the main dishes and ensuring a satisfying dining experience.
Another advantage of dining at Texas Chicken in Universal Studios Singapore is its strategic location. The restaurant is situated within the theme park's premises, making it easily accessible to visitors exploring the attractions. Guests can recharge and refuel amidst their exciting adventures, adding convenience to their overall park experience.
Texas Chicken in Universal Studios Singapore stands out as a Halal restaurant that not only satisfies taste buds but also caters to the dietary preferences of Muslim visitors. With its Halal certification, mouthwatering fried chicken, diverse menu options, and family-friendly ambiance, Texas Chicken has become a go-to choice for guests seeking delicious and Halal-certified meals within the theme park.
Whether you are exploring Universal Studios Singapore's thrilling rides or simply looking for a delectable dining experience, Texas Chicken is a must-visit destination for all food enthusiasts. Embracing the spirit of diversity and inclusivity, the restaurant exemplifies Universal Studios Singapore's commitment to providing a memorable and enjoyable experience for every guest.
Marrybrown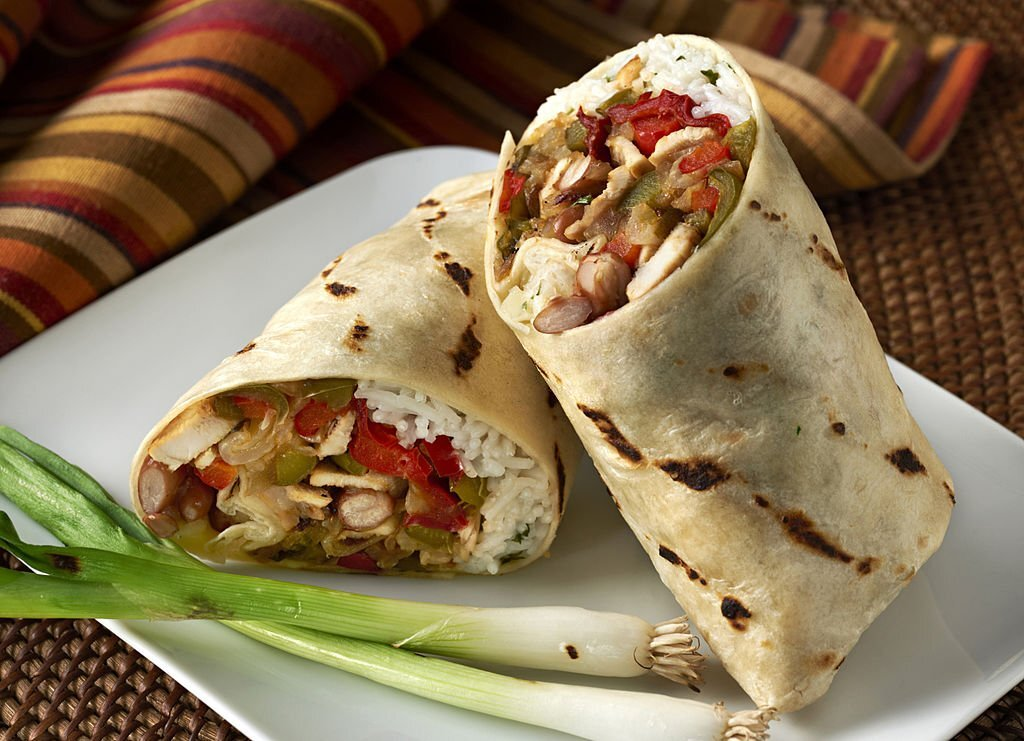 Marrybrown is a homegrown brand that originated in Malaysia in 1981, quickly earning a reputation for its scrumptious fried chicken. Over the years, it has grown into a global fast-food chain with a presence in over 16 countries, and in 2013, it proudly opened its doors in Universal Studios Singapore.
One of the significant factors that set Marrybrown apart from other dining establishments within Universal Studios Singapore is its Halal certification. This certification ensures that the food served adheres to Islamic dietary laws, making it permissible for Muslims to consume. Consequently, Muslim visitors can enjoy a wide range of culinary delights without any concerns about the ingredients or preparation process.
Marrybrown's menu is a delightful fusion of local and international flavors, offering something for everyone. The star of the show is undoubtedly their signature fried chicken, which is prepared with a secret blend of herbs and spices, ensuring a crispy exterior and succulent interior. The menu also features an array of burgers, wraps, and sandwiches, all prepared with the same level of care and attention to detail.
For those seeking a taste of local cuisine, Marrybrown offers traditional Malaysian dishes like Nasi Marrybrown, Chicken Satay, and Nasi Lemak, each crafted to satisfy discerning palates. Additionally, the restaurant has vegetarian and seafood options, catering to the dietary preferences of diverse visitors.
As a fast-food restaurant, Marrybrown at Universal Studios Singapore understands the importance of convenience. Whether guests are eager to get back to the park's attractions or simply prefer a quick meal, the efficient service ensures that their culinary desires are promptly met.
Moreover, Marrybrown offers value meals and combo deals, making it an affordable dining option within the park. Families and groups can indulge in delicious meals without straining their budgets.
Marrybrown's presence within Universal Studios Singapore adds a significant layer of inclusivity and diversity to the park's offerings. As a Halal-certified restaurant, it caters to the culinary needs of Muslim visitors while also appealing to the taste buds of guests from various backgrounds. It's delicious menu, welcoming ambiance, and commitment to service excellence make it a standout dining option within the park.
Conclusion
Universal Studios Singapore's initiative in offering Halal restaurants not only aligns with the principles of ethical and responsible tourism but also strengthens its position as a global destination that values diversity and respects the cultural needs of its visitors. This move sets a positive example for other amusement parks and attractions around the world to follow suit, promoting an environment of inclusivity and understanding.
By providing a wide array of Halal-certified dining establishments, Universal Studios Singapore has successfully bridged cultural gaps and allowed visitors from various backgrounds to feel welcome and accommodated. Muslim travelers and families can now enjoy their time at the theme park without worrying about the availability of suitable food choices.
As the theme park continues to evolve and grow, we hope to see further expansion of Halal dining options and even more diverse culinary experiences that cater to the varying tastes and preferences of all its guests. Through such thoughtful endeavors, Universal Studios Singapore is sure to remain a beacon of hospitality and a symbol of unity for visitors from all walks of life.