Nestled in the heart of Kampong Glam, this historically significant district has become synonymous with a diverse array of mouthwatering Halal restaurants, each offering an irresistible fusion of flavors that reflect the harmonious coexistence of Arab, Malay, and other cultural influences.
Arab Street is more than just a cluster of eateries; it's a treasure trove of culture and history. As we delve into the charming alleyways and bustling streets, we uncover the captivating stories behind the culinary offerings and the establishments that have shaped the local dining landscape. From time-honored family-run establishments that have stood the test of generations to trendy, modern eateries pushing the boundaries of Halal gastronomy, Arab Street promises an unforgettable culinary adventure.
In this article, we invite you to join us as we embark on a gastronomic expedition through the enchanting world of Halal restaurants in Arab Street, Singapore. From the tantalizing aromas that waft through the air to the intriguing tales of cultural exchange, we will uncover the essence of this culinary haven and celebrate the unique flavors that have made it a must-visit destination for both locals and tourists alike.
Halal Restaurants in Arab Street Singapore
Tipo Pasta Bar
Fluff Bakery
The Dim Sum Place
Butter Studio
Overrice
Ratu Lemper
Grill Ninety Nine
ASAP & Co.
All Things Delicious
Hjh Maimunah Restaurant & Catering
Tipo Pasta Bar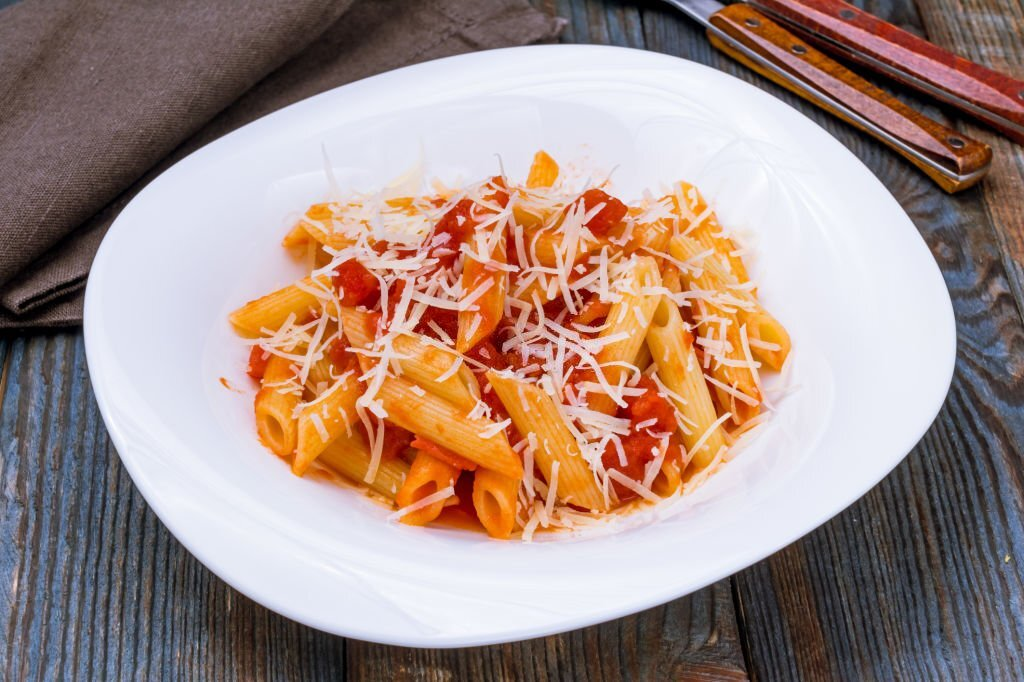 Tipo Pasta Bar brings together two diverse culinary worlds, Italian and Arab, to create a unique fusion of flavors. The restaurant takes pride in serving authentic Italian cuisine, carefully crafted to suit the Halal requirements. From freshly made pasta to mouthwatering sauces, each dish is prepared with precision and love, guaranteeing an exceptional dining experience for everyone.
The moment you step into Tipo Pasta Bar, you are greeted with a warm and inviting ambiance. The interior decor blends modern elegance with traditional Arab influences, creating a welcoming atmosphere for all guests. The friendly and knowledgeable staff are always ready to guide diners through the menu, making the dining experience all the more enjoyable.
As you settle into your seat, the aroma of freshly cooked pasta wafts through the air, whetting your appetite. The extensive menu features an array of pasta dishes, including classics like Spaghetti Bolognese, Penne Arrabiata, and Carbonara. For those with a more adventurous palate, the restaurant also offers unique pasta creations, artfully incorporating Arabian spices and herbs for a delightful twist.
Rendang Lasagne: This fusion dish combines the richness of Italian lasagna with the bold flavors of Malay Rendang. Layers of pasta sheets are generously filled with tender Rendang meat and creamy béchamel sauce, creating a mouthwatering harmony of tastes.
Mandi Gamberi: Savory Arabian spiced prawns served on a bed of perfectly cooked pasta. The blend of aromatic spices with the succulent prawns provides an explosion of flavors in every bite.
Za'atar Fries: Crispy fries seasoned with Za'atar, a traditional Middle Eastern spice blend, offering a delightful accompaniment to any main dish.
Tipo Pasta Bar is not just a place to eat, it is a culinary adventure that delights the senses and embraces cultural diversity. The menu caters to various dietary preferences, making it an excellent choice for vegans, vegetarians, and non-vegetarians alike. The restaurant also offers gluten-free pasta options, ensuring that everyone can savor the Italian-Arabian fusion delights.
Tipo Pasta Bar stands tall as a shining example of how culinary art can transcend boundaries and unite cultures. In the heart of Arab Street, this Halal-certified restaurant offers an unforgettable dining experience that celebrates the best of Italian and Arab cuisines. So, whether you are a local resident or a traveler exploring Singapore's cultural tapestry, be sure to visit Tipo Pasta Bar and immerse yourself in a world of unique flavors and warm hospitality.
Fluff Bakery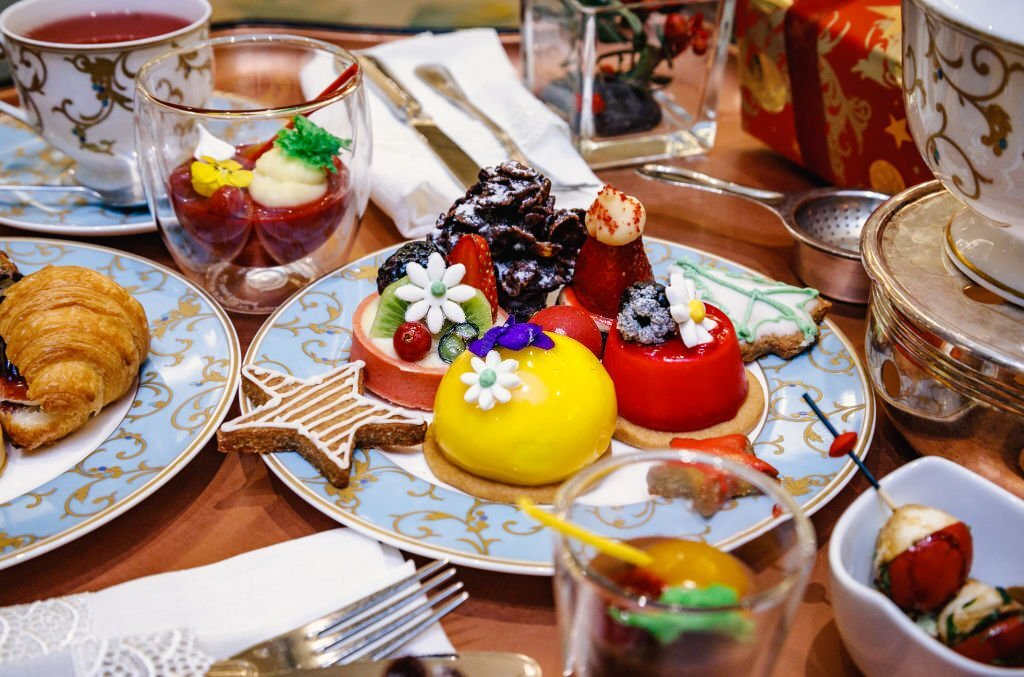 Fluff Bakery was founded in 2015 by a passionate baker, Nursyazanna Syaira, who aimed to offer delicious and visually stunning cupcakes and desserts that cater to everyone, regardless of their dietary preferences. From its humble beginnings as an online bakery, Fluff Bakery quickly gained popularity due to its delightful flavors, creative designs, and commitment to providing halal desserts, adhering to Islamic dietary guidelines.
At Fluff Bakery, cupcakes are the star of the show. These delightful treats come in a variety of unique flavors, featuring both classic favorites and inventive combinations. Whether you're craving a traditional chocolate cupcake with a twist or a refreshing fruit-inspired delight, Fluff Bakery has something for every palate.
Imagine sinking your teeth into their best-selling Salted Caramel Red Velvet cupcake, where the rich cocoa meets the perfect balance of sweet and salty notes. For the more adventurous souls, the Pandan Gula Melaka cupcake might just be the highlight of your visit – a nostalgic nod to local flavors that is sure to impress.
While the cupcakes alone could be enough to make any sweet tooth swoon, Fluff Bakery offers an extensive range of other mouthwatering desserts to indulge in. From luscious brownies to sumptuous tarts, every item on the menu is crafted with care and passion, ensuring an unforgettable dining experience.
Thanks to its vibrant aesthetics and mouthwatering treats, Fluff Bakery quickly gained popularity on social media platforms. The visually appealing cupcakes and desserts make for perfect Instagram-worthy pictures, turning Fluff Bakery into a go-to spot for food enthusiasts and influencers alike.
Fluff Bakery has become a beloved destination in Arab Street, Singapore, for its delectable halal desserts and welcoming ambiance. From their scrumptious cupcakes to an array of enticing treats, Fluff Bakery offers a delightful experience for foodies and dessert enthusiasts alike. If you find yourself strolling down the colorful streets of Arab Street, don't miss the opportunity to treat yourself to a delightful experience at Fluff Bakery.
The Dim Sum Place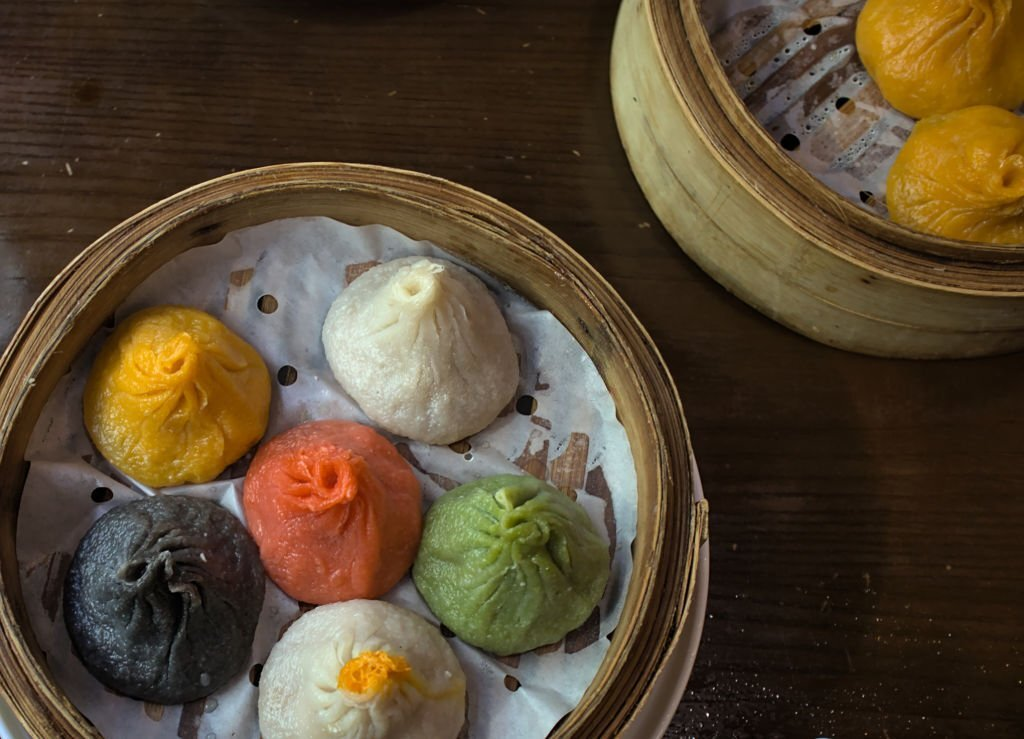 Established with the vision of offering Halal dim sum to Singapore's Muslim community and beyond, The Dim Sum Place delivers an array of delectable dishes prepared with care and finesse. Stepping inside, guests are greeted by a warm and inviting ambiance, adorned with tasteful Chinese-inspired decor. The friendly staff adds to the pleasant dining experience, ensuring that every patron feels right at home.
The hallmark of The Dim Sum Place is its wide selection of bite-sized delights, reflecting the authentic flavors of classic Cantonese dim sum. From the moment the menu is opened, guests are spoiled for choice with an assortment of steamed, fried, and baked offerings that cater to various tastes and preferences.
While dim sum steals the spotlight, The Dim Sum Place also serves an array of flavorful dishes from the Cantonese cuisine. Their menu features a selection of hearty rice and noodle dishes, succulent stir-fries, and comforting soups that make for a fulfilling dining experience.
Xiao Long Bao, indulge in the delicate and soupy goodness of these steamed dumplings, filled with a burst of flavorful broth and your choice of meat or vegetarian fillings.
Chicken Siew Mai, an ingenious twist on the traditional Siew Mai, these dumplings boast a succulent and juicy chicken filling, perfect for poultry enthusiasts.
Salted Egg Yolk Prawn Cheong Fun, a tantalizing blend of umami and creamy salted egg yolk sauce enveloping succulent prawns and silky rice rolls.
Claypot Rice with Chinese Sausage, a mouthwatering combination of savory Chinese sausages, tender chicken, and fragrant rice cooked to perfection in a claypot.
So, the next time you find yourself strolling along Arab Street, make sure to explore the delightful offerings of The Dim Sum Place. Prepare your taste buds for a delectable experience that bridges cultural gaps and reminds us of all of the power of food in bringing people together.
Butter Studio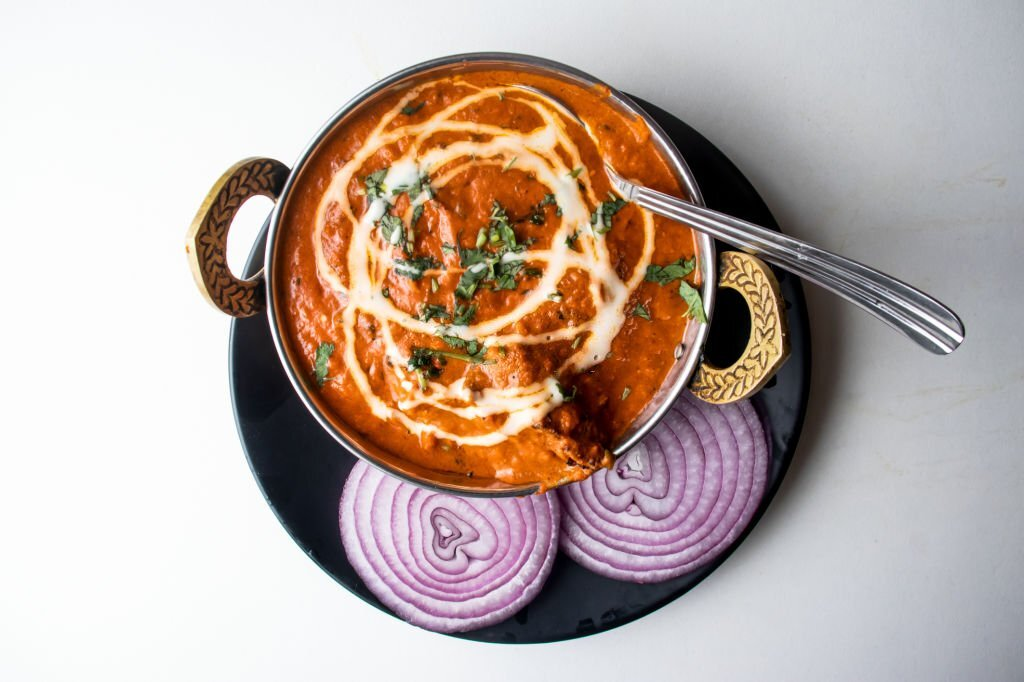 Established in 2012, Butter Studio quickly became a culinary gem for both locals and tourists alike. Its location in the heart of Arab Street makes it a convenient stop for those exploring the vibrant neighborhood, immersing themselves in the rich Arab heritage and eclectic mix of shops.
The restaurant's name, "Butter Studio," is derived from its signature specialty—delectable butter-based confections that leave guests yearning for more. What started as a humble bakery gradually evolved into a full-fledged restaurant, expanding its menu to include a delectable array of dishes, each meticulously crafted to cater to diverse palates.
The menu is an exciting journey through the tantalizing flavors of the Middle East, carefully curated to please both the adventurous foodies and those seeking familiar comforts. The restaurant offers a wide selection of appetizers, main courses, and delectable desserts, ensuring there's something for everyone.
For starters, guests can indulge in classics such as hummus, falafel, and baba ganoush, each prepared with a touch of authenticity that pays homage to the region's culinary heritage. The crispy yet tender falafels, drizzled with tangy tahini sauce, are a crowd favorite and a must-try for newcomers.
Butter Studio boasts an array of main courses that cater to various tastes and preferences. From hearty kebabs infused with a medley of spices to succulent grilled meats marinated to perfection, the restaurant's main courses are sure to satisfy even the most discerning palate.
A highlight of the menu is their signature Butter Chicken, a luscious dish that showcases the perfect marriage of aromatic spices and creamy tomato gravy. This dish is a beautiful representation of how Butter Studio combines traditional flavors with innovative twists.
No visit to Butter Studio is complete without indulging in their delectable array of desserts. True to its origins as a bakery, the restaurant's dessert menu is a delightful symphony of flavors that promises to satisfy any sweet tooth. From mouthwatering baklava to sumptuous pistachio cakes, guests are taken on a delightful journey through the realm of Middle Eastern confectioneries.
Butter Studio stands out as a beacon of culinary excellence in the heart of Arab Street, Singapore. From its humble beginnings as a bakery to its transformation into a cherished halal restaurant, it has established itself as a must-visit destination for food enthusiasts. With its delectable array of Middle Eastern dishes, warm hospitality, and inclusive atmosphere, Butter Studio offers a truly delightful experience that lingers in the memory of all who have the pleasure of dining there.
Overrice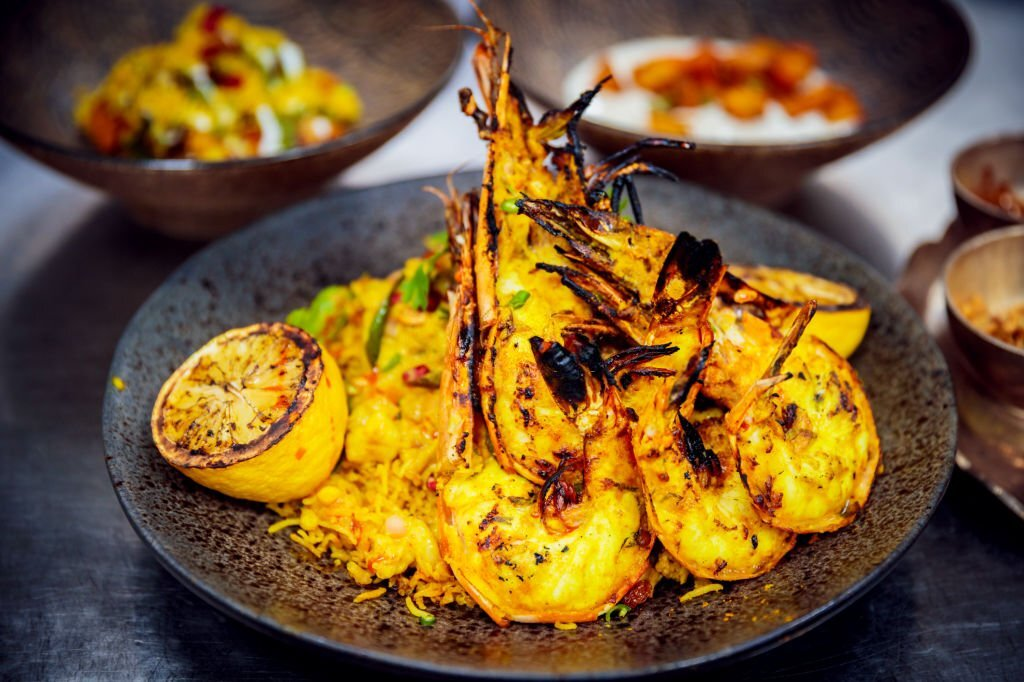 Overrice offers an authentic and mouthwatering culinary experience that showcases the best of Asian flavors. As soon as you step into the restaurant, the inviting aroma of aromatic spices and grilled meats fills the air. The ambiance is warm and welcoming, with a contemporary touch to its traditional Arabic-inspired decor.
The restaurant's menu is centered around their signature rice bowls, aptly named "Overrice Bowls." Each bowl is thoughtfully curated, combining fresh ingredients, bold spices, and innovative flavor profiles. The beauty of Overrice lies in its ability to cater to a wide range of tastes, making it an excellent choice for families, friends, and even solo diners.
The culinary team at Overrice has perfected the art of fusing different flavors from various Asian cuisines, resulting in delectable creations that cater to diverse palates. Whether you crave the tangy zest of Thai cuisine, the fiery kick of Indian spices, or the comforting richness of Middle Eastern flavors, there is an Overrice bowl that will satisfy your cravings.
One of their most popular bowls is the "Singapore Rendang Supreme." This masterpiece pays homage to the nation's beloved dish – Rendang. It features tender beef, slow-cooked to perfection in a rich coconut and spice-based gravy, served over fragrant jasmine rice. The dish is garnished with a medley of crunchy toppings, adding both texture and visual appeal.
Overrice takes pride in using only the freshest and finest ingredients sourced from local suppliers. Additionally, the restaurant emphasizes sustainability, adopting eco-friendly practices to minimize its carbon footprint. By doing so, they not only provide an exceptional dining experience but also contribute to the preservation of the environment.
If you find yourself in the vibrant neighborhood of Arab Street, Singapore, do not miss the opportunity to embark on a culinary adventure at Overrice. Prepare your taste buds for an explosion of flavors and indulge in the harmonious marriage of Asian cuisines that this restaurant has mastered with finesse.
Ratu Lemper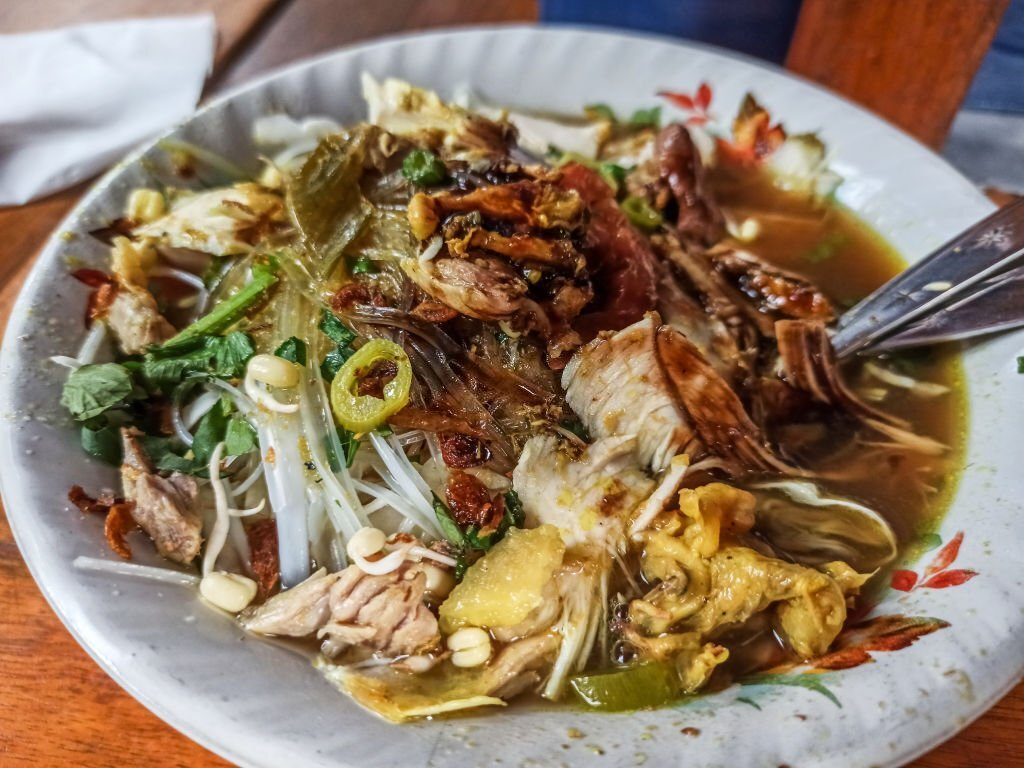 Located in the heart of Arab Street, Ratu Lemper pays homage to the Indonesian culinary heritage. The restaurant's name itself, "Ratu," translates to "queen" in Indonesian, signifying the regal treatment guests can expect during their dining journey. The cozy and welcoming ambiance, adorned with touches of Indonesian art and decor, transports diners to the vibrant streets of Jakarta or Bali, even as they are embraced by the charm of Singapore's Arab Street.
Lemper, the crown jewel of Ratu Lemper's menu, is a beloved Indonesian delicacy known for its simplicity and heartiness. This delectable dish consists of glutinous rice filled with a variety of savory fillings, wrapped in banana leaves. The expert chefs at Ratu Lemper take great care in crafting this traditional snack, ensuring each bite captures the essence of authentic Indonesian flavors. From the classic chicken and beef renditions to innovative vegetarian options, there's a Lemper for every palate at Ratu Lemper.
While Lemper is the highlight, Ratu Lemper offers an extensive menu featuring an array of mouthwatering Indonesian delights. Patrons can delve into fragrant Nasi Goreng, a staple Indonesian fried rice dish adorned with a delightful mix of spices and succulent meats. The savory Soto Ayam, a traditional chicken soup, is a comforting option for those seeking a taste of Indonesian comfort food.
For the adventurous, Ratu Lemper's selection of Satay promises an explosion of flavors. Prepared with utmost care, these succulent skewers of marinated meat are served with a side of peanut sauce that tantalizes the taste buds. Vegetarians need not worry, as Ratu Lemper also offers a range of delectable plant-based dishes to cater to all dietary preferences.
Ratu Lemper, nestled in the vibrant Arab Street of Singapore, offers an unforgettable journey into the heart of Indonesian cuisine. With its authentic Lemper and a diverse range of flavorful dishes, the restaurant showcases the best of Halal dining, making it a top choice for both locals and tourists alike. Whether you are an ardent food lover or a curious traveler looking to explore the rich culinary heritage of Southeast Asia, Ratu Lemper promises a gastronomic adventure that will leave you craving for more.
Grill Ninety Nine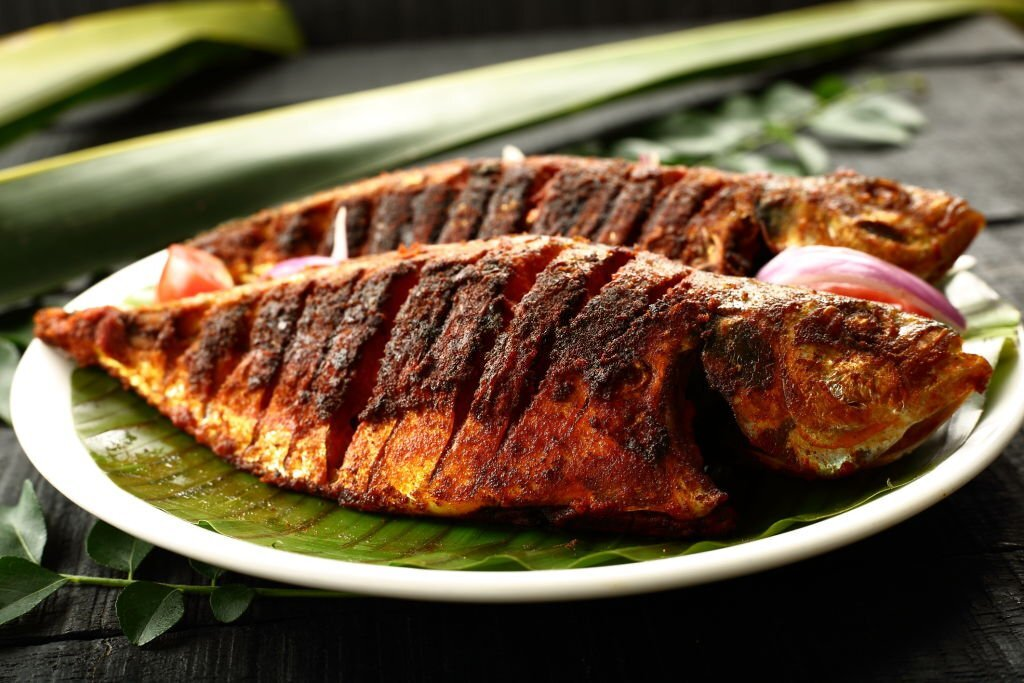 Arab Street, also known as Kampong Glam, is a historical and culturally rich neighborhood, brimming with heritage and unique experiences. Its vibrant streets adorned with colorful shophouses, intricate architecture, and eclectic shops attract tourists and locals alike. As you stroll along the bustling roads, the scent of aromatic spices and grilled delicacies wafts through the air, drawing you towards Grill Ninety Nine.
The real star of Grill Ninety Nine is its extensive menu featuring an extravaganza of halal delights. The skilled chefs at Grill Ninety Nine take immense pride in preparing dishes using fresh, locally sourced ingredients and traditional recipes, delivering an unparalleled taste experience.
True to its name, Grill Ninety Nine takes grilling to another level. The restaurant offers a delightful assortment of succulent grilled meats and vegetables that cater to a wide range of palates. From tender and juicy kebabs to mouthwatering lamb chops, every dish is infused with a symphony of aromatic spices that elevate the flavors to new heights.
For those seeking traditional Middle Eastern dishes, the menu at Grill Ninety Nine offers an array of classics. Indulge in sumptuous platters of aromatic biryanis, flavorful shawarmas, and hearty stews that satisfy both hunger and curiosity about Middle Eastern cuisine.
Seafood enthusiasts are in for a treat at Grill Ninety Nine. Their seafood offerings range from grilled prawns to fish delicacies, all seasoned to perfection with a blend of spices and herbs, enticing diners to come back for more.
Even non-meat eaters will find plenty of options to tickle their taste buds. Grill Ninety Nine thoughtfully caters to vegetarians with a variety of delectable meat-free options, such as stuffed bell peppers, lentil soups, and flavorful salads.
Grill Ninety Nine undoubtedly stands as a must-visit destination for those eager to explore the diverse flavors of halal cuisine while immersing themselves in the captivating ambiance of Arab Street. Whether you are a resident of Singapore or a curious traveler, this restaurant promises an enriching and memorable culinary journey.
ASAP & Co.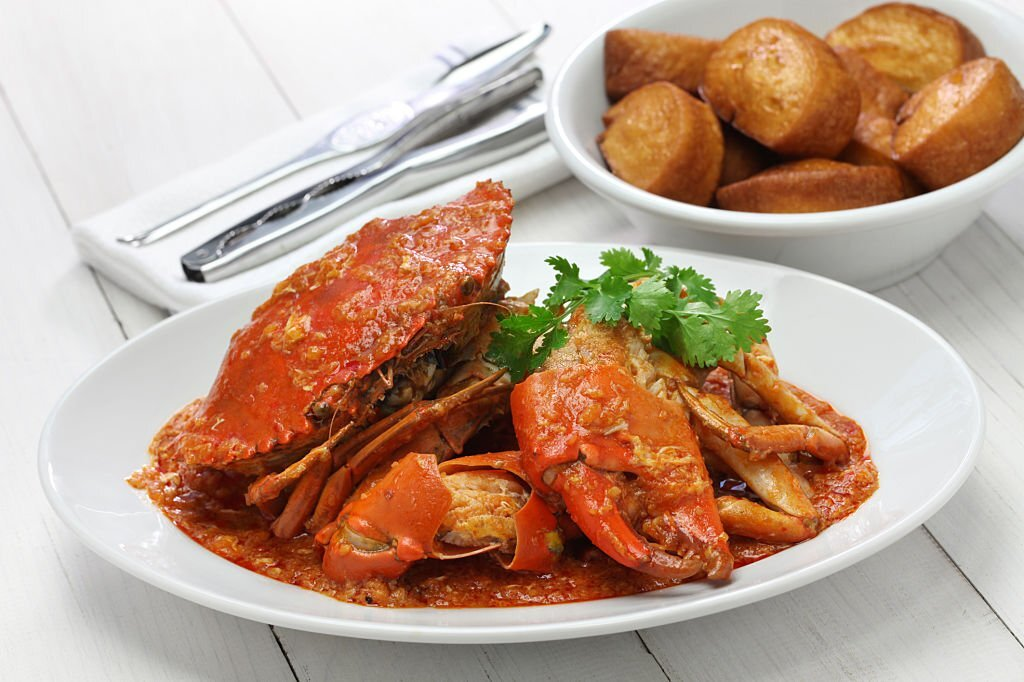 Established in 2010, ASAP & Co. has steadily become a culinary haven for Halal food enthusiasts in Singapore. The restaurant's vision is rooted in providing a diverse range of Halal dishes without compromising on flavor, quality, or authenticity.
ASAP & Co. prides itself on offering a diverse array of dishes that cater to different palates. The menu boasts a fusion of traditional Middle Eastern and Asian flavors, resulting in a unique culinary journey. From aromatic Moroccan tagines and flavorful Nasi Goreng to mouthwatering grilled kebabs and tender rendang, there is something to satisfy every taste bud.
The restaurant's signature dishes have become synonymous with its name. Among them, the "Arab Street Mixed Platter" stands out as a must-try for first-time visitors. This platter brings together an assortment of tantalizing kebabs, mezze dips, and freshly baked Arabic bread, allowing guests to savor a variety of flavors in one dish. Another popular highlight is the "Singaporean Chili Crab with Mantou," a local favorite given a Halal twist, showcasing the ingenuity of the chefs at ASAP & CO.
ASAP & Co. has undoubtedly earned its reputation as a leading Halal restaurant in Arab Street, Singapore. With its dedication to Halal practices, diverse menu offerings, and inviting ambiance, the restaurant has become a go-to destination for Halal food enthusiasts from all walks of life. Whether you are a tourist exploring Singapore's cultural wonders or a local seeking a memorable dining experience, ASAP & Co. is sure to leave an indelible impression on your taste buds and your heart.
All Things Delicious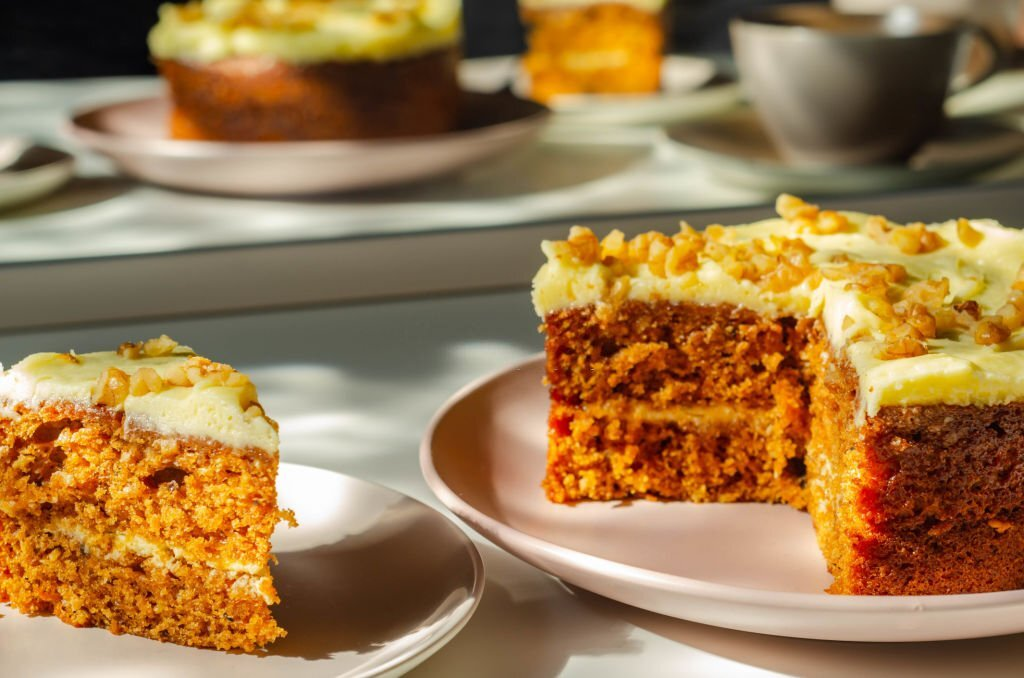 Arab Street, nestled within the Kampong Glam neighborhood, is a vibrant cultural enclave with a rich history influenced by the Arab and Muslim communities. The area is famed for its mosque, stunning textile shops, and, of course, a bustling dining scene. All Things Delicious, with its charming interior and warm ambiance, adds to the essence of Arab Street, attracting both locals and tourists alike.
The culinary team at All Things Delicious is committed to curating a menu that pays homage to traditional recipes while infusing modern twists to cater to contemporary tastes. Each dish is thoughtfully prepared using quality ingredients, ensuring a symphony of flavors with every bite.
Start your day with a hearty breakfast or brunch featuring classics like the Big Breakfast Platter, complete with perfectly cooked eggs, turkey bacon, sausages, and roasted vegetables. For a lighter option, try the creamy Avocado Toast served on artisanal bread.
As a bakery cafe, All Things Delicious is renowned for its sumptuous array of baked goods. Their flaky, buttery Croissants, velvety Brownies, and exquisite Tarts are a testament to the mastery of their skilled bakers. Don't miss out on their famous Salted Caramel Scone, a delightful treat that balances sweetness and a hint of saltiness.
For a healthier option, indulge in their wholesome soups and salads. The Moroccan Chickpea Salad and Roast Pumpkin Soup are popular choices that showcase flavors inspired by the Middle East.
All Things Delicious takes pride in their gourmet sandwich selection, featuring succulent fillings like Tandoori Chicken and Smoked Salmon, all served on artisanal bread.
A visit to All Things Delicious would be incomplete without trying their delectable desserts. From their signature Sticky Date Pudding to their delectable Carrot Cake, the sweet treats here are simply irresistible.
All Things Delicious stands as a shining example of a Halal restaurant that not only meets religious dietary requirements but also celebrates the culinary heritage of Arab Street, Singapore. With its fusion of flavors, warm hospitality, and commitment to Halal excellence, this charming eatery is a must-visit for food enthusiasts seeking an authentic dining experience.
Hjh Maimunah Restaurant & Catering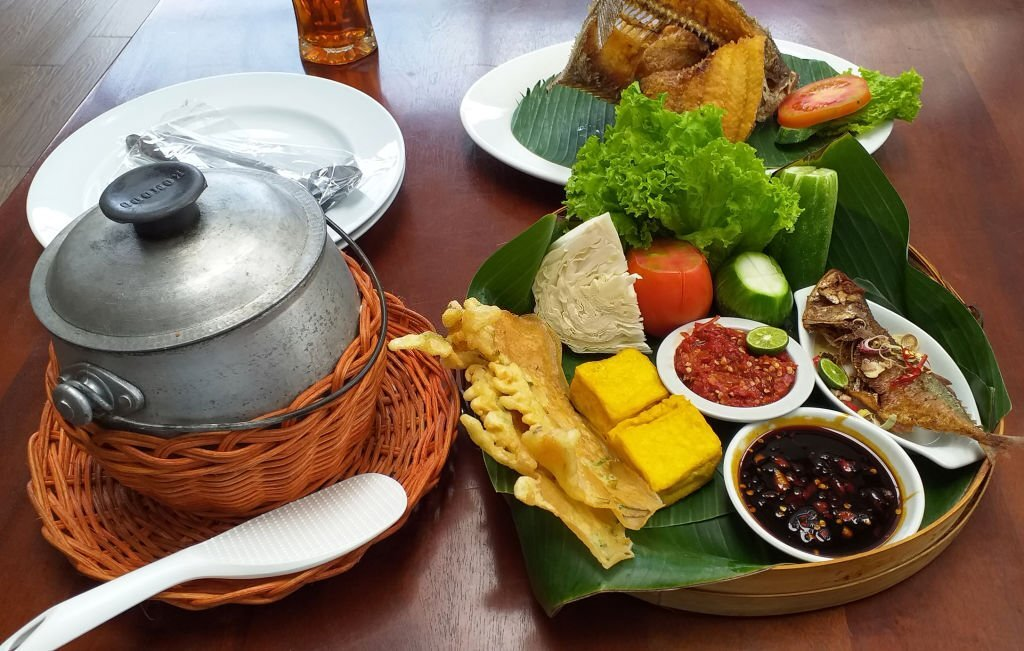 Hjh Maimunah has become a beloved institution since its establishment in 1992. Arab Street, historically known as "Kampong Glam," is a place steeped in history, culture, and tradition. The area holds a special significance for the Muslim community as it was once the home of the Malay royalty in Singapore. Today, it serves as a vibrant hub for art, culture, and, of course, delicious halal cuisine.
As you approach Hjh Maimunah, the aroma of fragrant spices fills the air, inviting you to a culinary adventure. The restaurant's traditional Malay architecture, with its wooden furnishings and colorful decor, exudes a warm and welcoming ambiance. The atmosphere is both comforting and culturally enriching, making it a perfect spot for family gatherings, business lunches, or simply indulging in some mouthwatering halal delights.
Hjh Maimunah prides itself on its extensive menu that showcases the best of traditional Malay and Indonesian dishes. With recipes handed down through generations, the restaurant maintains the authentic flavors and techniques that have made these cuisines stand the test of time.
One cannot resist the urge to try their signature dishes such as Nasi Padang, a delectable spread of steamed rice served with an assortment of tantalizing dishes, including rendang (tender braised beef in coconut milk and spices), sambal goreng (spicy fried coconut milk dish), and ayam bakar (grilled chicken with a savory glaze). Each dish bursts with flavors that capture the essence of Southeast Asia.
The menu caters to diverse palates, with vegetarian and seafood options available alongside the classic meat-based dishes. The restaurant also offers a variety of snacks and desserts, ensuring a complete and satisfying dining experience.
Whether you are a local food enthusiast or a traveler looking to explore the diverse flavors of Singapore, Hjh Maimunah is a must-visit halal gem that will leave you with lasting memories of fantastic food and cultural immersion. So, the next time you find yourself in Singapore, make sure to indulge in the delights of Hjh Maimunah Restaurant & Catering for an unforgettable halal dining experience.
Conclusion
Throughout this article, we have explored the allure of Arab Street's Halal restaurants, highlighting the wide array of traditional and contemporary dishes they offer. From the tantalizing aromas of sizzling kebabs and aromatic biryanis to the delectable flavors of melt-in-your-mouth desserts, each restaurant encapsulates the essence of its origins and the warmth of its hospitality.
Not only do these restaurants serve as beacons of cultural preservation, but they also contribute significantly to Singapore's reputation as a global gastronomic hub. The commitment to Halal practices ensures that Muslim patrons can indulge in their favorite dishes without compromising their religious beliefs, while also fostering an atmosphere of inclusivity that welcomes people from all walks of life.
The success of these Halal restaurants in Arab Street is a testament to the harmonious coexistence of diverse cultures in Singapore. It serves as a shining example of how different communities can celebrate their identities while embracing unity through shared culinary experiences. The vibrant ambiance of Arab Street, coupled with its storied history and architectural charm, creates an immersive and unforgettable dining experience that goes beyond just food.
As the culinary landscape continues to evolve, the Halal restaurants in Arab Street will undoubtedly adapt and innovate to meet the changing tastes and demands of their patrons. Whether it's introducing new fusion dishes that combine traditional flavors with contemporary twists or preserving age-old recipes passed down through generations, these eateries will continue to enthrall and delight visitors from around the world.