It's a common question asked by Muslims: is social media haram? The answer isn't as simple as a yes or no. While there are some clear dangers and drawbacks to using social media, there are also some potential benefits. It's important to weigh the pros and cons before making a decision about whether or not to use social media. Read till the end to find the answers to your questions.
What is Social Media?
The rise of social media in recent years has brought about many benefits and drawbacks for individuals and society as a whole. As a popular form of communication and self-expression, it is important to consider the Islamic perspective on the use of social media.
First, let's define what is meant by social media. Social media refers to online platforms that allow users to create and share content, connect with others, and participate in online communities. Examples of popular social media platforms include Facebook, Twitter, Instagram, and TikTok.
What is Haram?
First and foremost, it is important to understand that the Arabic word "haram" means "forbidden". Therefore, when something is haram, it is forbidden by Islam.
There are many things that are considered haram, such as stealing, lying, murdering, and cheating. However, there are also some things that may not be considered as sinful in other religions, but are still haram in Islam. For example, drinking alcohol and eating pork are both haram.
So, why are these things forbidden? Well, it is believed that by abstaining from these activities, Muslims will be able to live a life that is pleasing to Allah. Additionally, it is thought that by avoiding these things, Muslims will be less likely to sin.
Also Read: Is Watching Anime Haram?
Is Social Media Haram?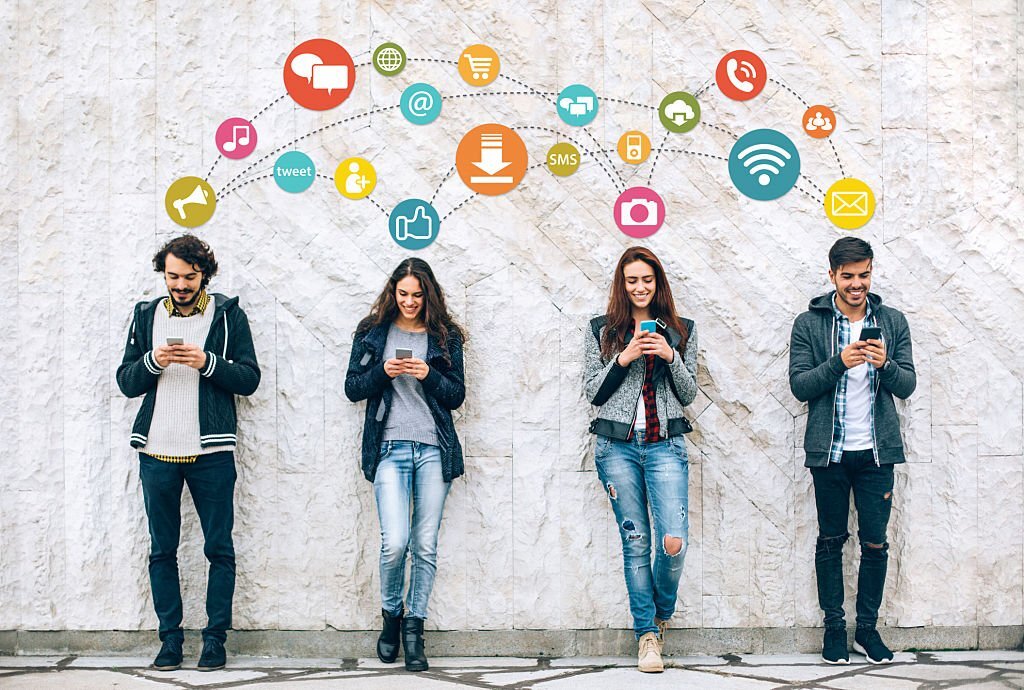 There are many different types of social media. Some common examples are Facebook, Twitter, and LinkedIn. Social media is a way for people to connect and share information with each other online. Tiktok is a popular social media and may be considered haram or halal based on who you speak to. So what is the answer?
Some people believe that social media is haram because it can be used to harm relationships and spread sin. Others believe that social media can be used for good, for example, to connect with friends and family, to learn new things, and to stay up-to-date on current events.
It is commonly accepted that social media isn't inherently haram. The ultimate consensus is that if you use social media to connect with friends and family, and to spread positivity, it is halal. However, if you use social media for vanity, for sexual purposes or any other haram action, then it is haram.
Is Posting Yourself on Social Media Haram?
Posting ourselves on social media can be a tricky issue. Many Muslims believe that it is haram or forbidden to post photos of ourselves online, as we are not allowed to show our physical beauty publicly. However, there are different interpretations and opinions about this in the Muslim community and it can be difficult to determine what is permissible.
When it comes to posting and sharing pictures of ourselves on social media, it is important to consider our intentions. If we are simply looking to share our lives and experiences with friends or family members, then it can be seen as a legitimate form of self-expression and communication. However, if the purpose of posting images is to show off our physical beauty or to brag, then it may be seen as haram.
It is also important to consider the type of image we are posting. If it is a full-length photo that shows off our body, or if we are posing in an inappropriate way, then it may be seen as disrespectful and un-Islamic. We should also be careful about the type of clothing we wear in photos, as it is important to dress modestly.
Ultimately, posting ourselves on social media can be a difficult issue to navigate. It is important to consider our intentions when deciding whether it is permissible or not, and to make sure that whatever images we post are respectful and modest. With this in mind, it is possible to use social media as a tool for self-expression and communication without compromising our Islamic values.
FAQ
Are Muslims allowed to post themselves on Social Media?
In order to determine whether posting yourself on social media is haram or not, we must examine the context in which it is being done. For example, if posting a selfie is done with the intention of fulfilling vain desires, then it may be seen as haram. On the other hand, if you post yourself in order to share knowledge or spread awareness about certain issues, then it may be seen as a form of good deed.
Are pictures Haram in Islam?
In Islam, there is much debate surrounding the topic of pictures and if they are haram. Some scholars argue that all forms of images are prohibited as they can lead to idolatry, while others believe that photographs and other representations of reality fall within acceptable bounds, as they're a celebrationg of Allah's (PBUH) creations.
Conclusion
the topic of whether or not social media is haram is a complex one that requires consideration of both Islamic teachings and the potential harms and benefits of using these platforms. The bottom line is that social media is not inherently haram, and it can be used in a halal manner if used correctly and with discretion. It is important to remember that the way in which social media is used can have a significant impact on oneself and others, and that it is up to each individual to ensure that their use of social media aligns with Islamic teachings and does not harm themselves or others.
It is also crucial to be mindful of the negative effects that social media can have, such as addiction, the spread of misinformation, cyberbullying, and negative impact on mental health. On the other hand, it can also have many benefits, such as connecting with others, building community, access to information, and opportunities for self-expression and creativity.
I hope this article has provided a better understanding of the Islamic perspective on social media and how it can be used in a halal manner. If you have any further questions or concerns, please feel free to leave a comment below, and I will do my best to assist you. Thanks for reading!