Halal Ribfest is North America's largest halal food tour, offering a unique culinary experience that celebrates culinary diversity and fosters cultural exchange. The event aims to bridge the gap between halal food and consumers, promoting inclusivity and combating Islamophobia and racism.
At the same time, Halal Ribfest supports local businesses and contributes to community growth. This annual festival combines mouth watering ribs, barbecue, and street food from diverse vendors, creating a vibrant and inclusive atmosphere for everyone to enjoy.
In this article, we will explore the Halal Ribfest Tour 2023, the festival highlights, featured locations, vendor opportunities, community and cultural celebration, and testimonials from participants. Get ready to tantalize your taste buds and embrace the rich flavors of halal cuisine at Halal RibFest!
Purpose and Significance of Halal Ribfest
Halal RibFest serves multiple purposes and holds immense significance in the culinary and cultural landscape. Let's delve into the key aspects that make this event noteworthy:
Bridging the gap between halal food and consumers: Halal RibFest aims to create an inclusive environment where people from all backgrounds can explore and appreciate halal cuisine. By introducing a wide range of halal food options to the broader public, the festival bridges the gap between the halal food industry and consumers who may not be familiar with the concept.


Fostering inclusivity and combating Islamophobia and racism: Halal RibFest actively promotes inclusivity, providing a platform that celebrates the diverse cultural heritage of halal food. By embracing various ethnic cuisines, the festival fosters a spirit of understanding, breaking down stereotypes, and combating Islamophobia and racism through shared experiences and the joy of food.


Promoting local businesses and community growth: Halal RibFest supports local vendors, food trucks, and small businesses by providing them with a prominent platform to showcase their culinary creations. This exposure not only helps these businesses grow economically but also contributes to the overall development of the local community by attracting visitors and boosting tourism.


Nurturing local talent and entrepreneurship: The festival encourages aspiring chefs, grillers, and food entrepreneurs to participate and gain recognition for their skills. By providing an opportunity to showcase their unique culinary creations, Halal RibFest nurtures talent and encourages individuals to pursue their passion for halal food in an entrepreneurial capacity.


Promoting cultural exchange and dialogue: The event serves as a meeting point for people from diverse backgrounds, cultures, and traditions who come together to savor halal cuisine. This creates an environment for cultural exchange, allowing attendees to engage in dialogue, share stories, and gain a deeper appreciation for the customs, traditions, and flavors of different cultures.
Halal Ribfest Tour 2023 – Cities, Dates & Venues
The Halal Ribfest Tour 2023 promises to be a sensational culinary journey that will captivate food enthusiasts across North America. This prestigious event will be hosted in multiple cities, offering an authentic halal experience and showcasing mouth watering ribs, BBQ, and street food from local vendors. Let's explore some of the cities and dates that will be part of this exciting tour

City
Dates
Venue – Location
Hours
Tickets
Vancouver
Jun 2nd – 4th
Holland Park
13428 Old Yale Rd
Surrey, BC
Fri: 4pm – 10pm
Sat: 11am – 10pm
Sun: 11am – 9pm
Buy Tickets
Edmonton
Jun 9th – 11th
Winston Churchill Sq
100 Street NW
Edmonton, Alberta
Fri: 4pm – 10pm
Sat: 11am – 10pm
Sun: 11am – 9pm
Buy Tickets
Calgary
Jun 16th – 18th
ParkPlus Lot 6
311-8 Street W
Calgary, Alberta
Fri: 4pm – 10pm
Sat: 11am – 10pm
Sun: 11am – 9pm
Buy Tickets
Toronto
Jul 14th – 16th
Downsview Park
70 Canuck Ave
Toronto, ON
Fri: 4pm – 10pm
Sat: 11am – 10pm
Sun: 11am – 9pm
Buy Tickets
Windsor
Jul 21st – 23rd
Riverfront Festival Plaza
370 Riverside Dr E
Windsor, ON
Fri: 4pm – 10pm
Sat: 11am – 10pm
Sun: 11am – 9pm
Buy Tickets
Kitchener
Jul 28th – 30th
CF Fairview
2960 Kingsway Dr
Kitchener, ON
Fri: 4pm – 10pm
Sat: 11am – 10pm
Sun: 11am – 9pm
Buy Tickets
Montreal
Aug 4th – 6th
CF Place Vertue
3131 Boulevard Cote
Vertu Ouest
Saint-Laurent, Quebec
Fri: 4pm – 10pm
Sat: 11am – 10pm
Sun: 11am – 9pm
Buy Tickets
Ottawa
Aug 11th – 13th
Lansdowne Park
Marche Way
Ottawa, ON
Fri: 4pm – 10pm
Sat: 11am – 10pm
Sun: 11am – 9pm
Buy Tickets
Durham
Aug 18th – 20th
Ajax GO
100 Westney Rd S
Ajax, ON
Fri: 4pm – 10pm
Sat: 11am – 10pm
Sun: 11am – 9pm
Buy Tickets
Mississauga
Aug 25th – 27th
Meadowvale GO
6845 Millcreek Dr
Mississauga, ON
Fri: 4pm – 10pm
Sat: 11am – 10pm
Sun: 11am – 9pm
Buy Tickets
Scarborough
Sep 1st – 3rd
40 Bushby Dr
Scarborough, ON
M1H 3K3
Fri: 4pm – 10pm
Sat: 11am – 10pm
Sun: 11am – 9pm
Buy Tickets
Hamilton
Sep 8th – 10th
Lime Ridge Mall
999 Upper Wentworth St
Hamilton, ON
Fri: 4pm – 10pm
Sat: 11am – 10pm
Sun: 11am – 9pm
Buy Tickets
London
Sep 15th – 17th
Masonville Mall
1680 Richmond St
London, ON
Fri: 4pm – 10pm
Sat: 11am – 10pm
Sun: 11am – 9pm
Buy Tickets

City
Dates
Venue – Location
Hours
Tickets
Detroit
Sep 29nd – 1st
Fairlane Town Center
18900 Michigan Ave
MI 48126
Fri: 4pm – 10pm
Sat: 11am – 10pm
Sun: 11am – 9pm
Buy Tickets
Chicago
Oct 6th – 8st
Fox Valley Mall (Aurora)
Fri: 4pm – 10pm
Sat: 11am – 10pm
Sun: 11am – 9pm
Buy Tickets
New Jersey
Oct 13th – 15th
TBD
Fri: 4pm – 10pm
Sat: 11am – 10pm
Sun: 11am – 9pm
Buy Tickets
DMV
Oct 20th – 22nd
TBD
Fri: 4pm – 10pm
Sat: 11am – 10pm
Sun: 11am – 9pm
Buy Tickets
Florida
Nov 10th – 12th
TBD
Fri: 4pm – 10pm
Sat: 11am – 10pm
Sun: 11am – 9pm
Buy Tickets
Houston
Nov 17th – 19th
TBD
Fri: 4pm – 10pm
Sat: 11am – 10pm
Sun: 11am – 9pm
Buy Tickets
California
Nov 24th – 26th
TBD
Fri: 4pm – 10pm
Sat: 11am – 10pm
Sun: 11am – 9pm
Buy Tickets
A Celebration of Culinary Diversity, Community, & Culture
The Halal RibFest Tour 2023 promises an extraordinary culinary experience filled with diverse flavors and an authentic Halal touch. This tour celebrates the richness and uniqueness of Halal cuisine by showcasing the best ribs, BBQ, and street food from local vendors. Get ready for a journey that not only tantalizes your taste buds but also celebrates community and culture.
Showcasing the best ribs, BBQ, and street food: This tour brings together a wide array of vendors specializing in mouthwatering jumbo ribs, flavorful BBQ dishes, and tantalizing street eats. Each bite is prepared with exquisite care and expertise, ensuring an exceptional culinary experience.


Unique dishes and offerings from local vendors: Prepare to encounter unique dishes and offerings from local vendors who bring their signature flavors and creativity to the event. From traditional recipes passed down through generations to modern twists and fusions, you'll be delighted by the impressive range of culinary creations that cater to various tastes and preferences.


Emphasis on Halal preparation and authenticity: Halal RibFest is committed to providing an authentic Halal experience. Every aspect of the event, from the ingredients used to the preparation methods, adheres to strict Halal guidelines. You can indulge in delicious food with the assurance that it aligns with your dietary requirements and beliefs.


Embracing diversity and inclusion: The festival welcomes people of all backgrounds, cultures, and faiths to come together. It creates an inclusive environment for cultural exchange, where attendees can learn from one another and appreciate the richness of different traditions.


Halal food as a unifying factor: Halal food transcends cultural and religious boundaries, allowing people from diverse backgrounds to connect over a shared love of delicious food. The festival showcases the wide variety of flavors within Halal cuisine, emphasizing its ability to bring people together and foster unity.


Positive impact on local communities: Halal RibFest also plays a significant role in supporting local businesses and communities. By featuring local vendors, food trucks, and artisans, the festival provides a platform for small businesses to flourish and contributes to the growth and well-being of the local community.


Cultural performances and activities: The celebration of community and culture continues with cultural performances, live music, and engaging activities. Attendees can witness traditional music and dance performances, participate in cooking demonstrations, and immerse themselves in different cultural practices. Through these experiences, connections are built, barriers are broken down, and a sense of belonging is fostered.
The Legendary BBQ Pitmasters at Halal Ribfest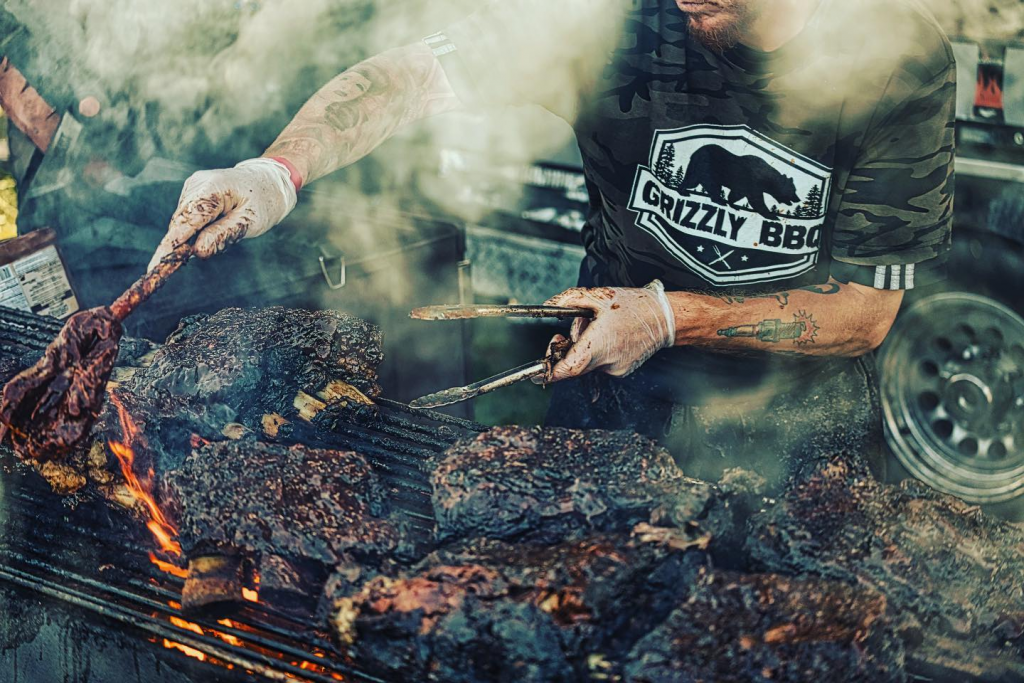 The Legendary BBQ Pitmasters at Halal Ribfest are renowned for their exceptional culinary skills and ability to create "fall off the bone deliciousness" in the halal barbecue world. These pitmasters bring their expertise and passion to the festival, delivering mouthwatering flavors and unforgettable dining experiences. Here are four of the notable pitmasters you can expect to encounter:
Smoke Dem Bones: With a name that speaks for itself, Smoke Dem Bones is a pitmaster that specializes in classic Southern barbeque. They skillfully smoke and grill a variety of meats, including ribs, brisket, and more, to perfection. Their dedication to quality and authentic flavors shines through in every bite. They offers authentic, low and slow-cooked food over wood fires and coals.


Grizzly BBQ: Grizzly BBQ is run by Troy Sparks, who is a grizzled foodie with a passion for barbecue, grilling, and all things food. Their menu showcases a range of smoked and grilled meats, offering an array of mouthwatering options for meat lovers. From tender ribs to flavorful brisket, Grizzly BBQ is sure to satisfy your barbeque cravings.


Route 55: Route 55 BBQ is a professional BBQ team that competes in rib fests in Canada. Their concept is based on landmark BBQ along Route 55, starting from Chicago to St. Louis, Memphis, and New Orleans. They are a Canadian-owned team with a passion for Southern Pride BBQing. Route 55 brings a unique twist to the halal barbeque scene with their flavorful creations.


Gator BBQ: Gator BBQ is known for its bold and robust flavors, taking inspiration from the rich barbeque traditions of the American South. Their pitmasters have mastered the art of smoking and grilling meats, infusing them with a unique blend of spices and seasonings. Expect to savor succulent ribs, tender brisket, and other mouthwatering offerings from Gator BBQ.
Fresh and Authentic Food By Local Vendors
The Food Vendors at Halal Ribfest are an integral part of the event, offering a wide array of fresh and authentic halal cuisines to tantalize your taste buds. These vendors are carefully selected to provide a diverse range of flavors and culinary experiences, catering to the preferences of foodies and enthusiasts alike.
At the Halal Ribfest, you can expect to find an exciting variety of food vendors representing different cultures and cuisines. From savory barbeque classics to international delicacies, there is something to satisfy every palate. These vendors bring their culinary expertise and passion to the festival, ensuring that attendees can indulge in a true foodie's heaven.
Whether you're craving succulent kebabs, aromatic biryanis, flavorful curries, or mouthwatering desserts, the food vendors at Halal Ribfest have got you covered. They take pride in providing a diverse and delectable food experience that celebrates the vibrant flavors of halal cuisine.
Here are some vendors you can expect to see at the festival:
Kona Ice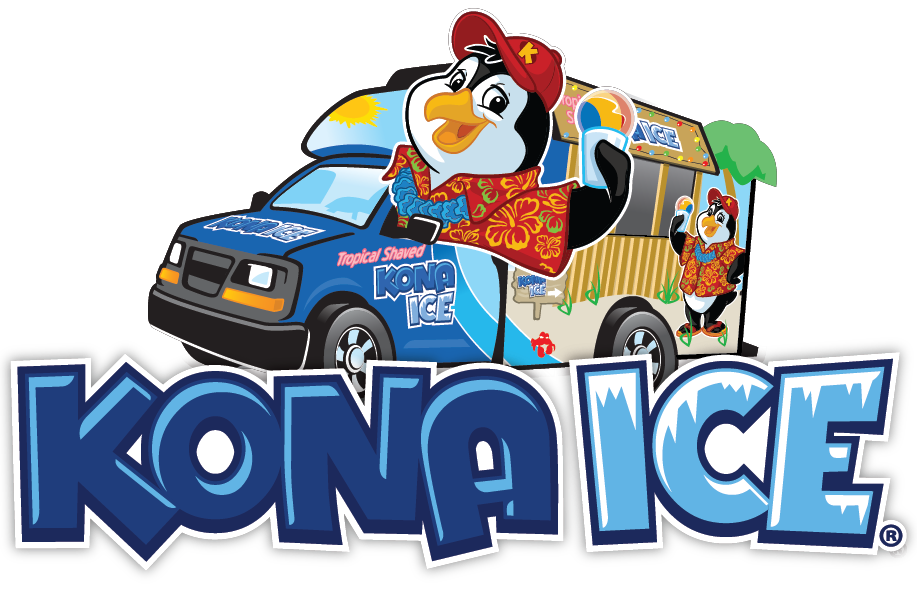 Kona Ice is a food truck specializing in serving delicious shaved ice treats, providing a cool and refreshing respite from the summer heat. Known for its vibrant and eye-catching appearance, the truck is equipped with a self-serve flavor station, allowing you to customize your shaved ice treat to your liking. You can choose from a variety of flavors, ranging from traditional options like cherry, blue raspberry, and strawberry to more exotic and tropical flavors.
One of the highlights of Kona Ice is their Flavorwave system, which allows you to add additional flavors to your shaved ice treat. The Flavorwave features a row of dispensers with even more flavor options, giving you the freedom to experiment and create unique flavor combinations.
Lemon Heaven
When you visit the Lemon Heaven booth, you can expect to find a variety of lemonade flavors to choose from. Their menu typically includes classic options like traditional lemonade, as well as a range of unique and exciting flavors such as strawberry, watermelon, blue raspberry, and more. Lemon Heaven takes pride in using fresh ingredients and ensuring that their lemonade is made with high-quality lemons and natural flavors.
One of the highlights of Lemon Heaven is their commitment to providing a customizable experience. At their booth, you can often find a self-serve lemonade bar where you can add your preferred amount of sweetness by adjusting the amount of sugar or sweeteners added to your drink. This allows you to personalize your lemonade to suit your taste preferences.
Café Mak (Millhurst Asian Kitchen)
At Café Mak, you can expect to find a range of delicious dishes inspired by Asian culinary traditions. Their menu may include popular favorites such as stir-fried noodles, rice bowls, sushi rolls, dumplings, and more. They often offer a selection of meat and vegetable options, allowing visitors to choose dishes that suit their dietary preferences.
The team at Café Mak takes pride in using fresh ingredients and preparing their dishes with care and attention to detail. Their goal is to provide a satisfying dining experience by delivering flavorsome and well-executed Asian cuisine. Whether you're a fan of Chinese, Japanese, Thai, or other Asian flavors, Café Mak aims to offer a diverse selection of dishes to satisfy your cravings.
Spud Mobeel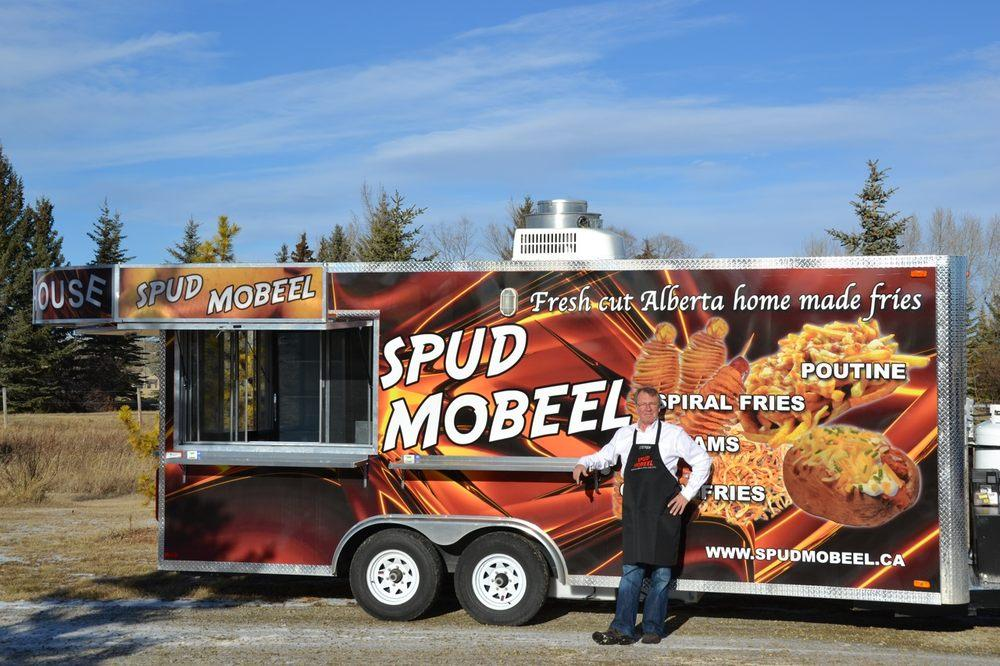 Spud Mobeel is a popular mobile concession trailer based in Calgary, Alberta, Canada. Since 2010, they have been delighting customers with their delicious potato-centric meals that put potatoes at the forefront. They can be found at various locations including parking lots, special events, and catering services.
The menu at Spud Mobeel revolves around hand-cut Yukon Gold potatoes prepared in various forms. Their fries are a crowd favorite, crispy and deep-fried to golden brown perfection. For a twist, they also offer yam fries and spiral fries, including a unique option with a jumbo hot dog nestled within the spiral potato.
Their Canadian classic poutine is another highlight, smothered in rich gravy and cheese curds. For those looking for a bit of spice, their specialty salsa fries topped with shredded cheese and chunky salsa are a must-try.
La Carraia
La Carraia is an authentic Italian gelateria located in Florence, Italy that has been serving delicious gelato since 1990. But La Carraia's gelato is not limited to Florence alone. The gelateria has expanded its reach to locations in Vernon, British Columbia, Canada, and Edmonton, Alberta, Canada.
Owned by a husband and wife, La Carraia takes its name from the nearby Ponte Alla Carraia, which happens to be the second-oldest bridge in Florence. What sets La Carraia apart is their commitment to providing an authentic Italian gelato experience. With over 60 flavors to choose from, including traditional classics and unique creations, you're sure to find something that tickles your taste buds. From creamy chocolate to refreshing fruit flavors, every scoop is crafted with care and quality.
Oh For Food Sakes (OFFS)
Oh For Food Sakes is a unique fusion food truck that specializes in Butter Chicken, a popular dish in East Indian cuisine. The food truck combines Butter Chicken with various other world cuisines to create interesting and delicious fusion dishes. They offer a diverse menu that includes items like Butter Chicken Burger, Butter Chicken Taco, Butter Chicken Poutine, Butter Chicken Samosas, and more.
The food truck takes pride in being fast, super friendly, and offering homemade fresh items. They are passionate about their community and actively support it by sourcing supplies from local suppliers and stores, aiming to build a stronger and prosperous neighborhood.
Shahba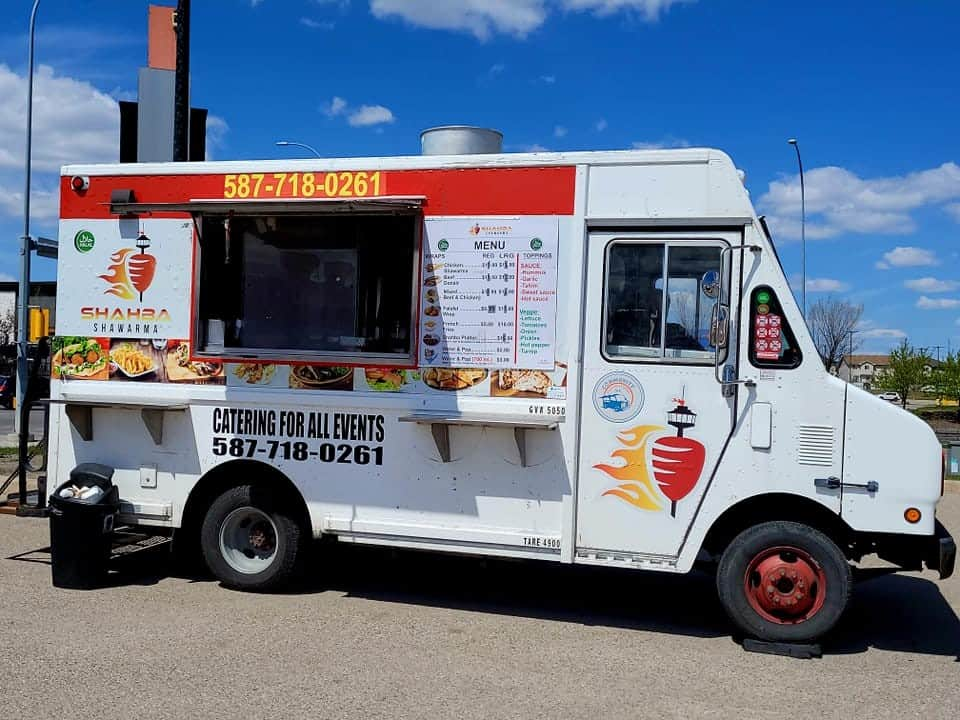 Shahba Shawarma is a popular Syrian family-owned food establishment located in Calgary, Canada. Known for serving some of the best Syrian shawarmas in the city, Shahba Shawarma has gained a reputation for its delicious Middle Eastern cuisine. Their menu features a selection of delectable wraps including Original Beiruti Chicken Shawarma, Beef Donair Wrap, Mixed (Beef and Chicken) Wrap, and the flavorful Falafel Wrap.
Each wrap is freshly prepared using high-quality ingredients and filled with succulent meats or wholesome falafel. In addition to their wraps, Shahba Shawarma also offers an assortment of platters and salads.
Their Shahba Platter is a customer favorite, offering a generous portion of Syrian chicken or beef shawarma served with creamy garlic sauce. For those looking for a lighter meal, the Vibes Salad provides a refreshing blend of fresh vegetables, grilled chicken, and a tantalizing dressing.
Sips Soda Shoppe
Sips Soda Shoppe is a mobile food trailer that brings the joy of gourmet sodas to the Greater Edmonton area in Canada. With its vibrant and eye-catching design, this unique soda haven is hard to miss. At Sips Soda Shoppe, there is a delightful range of specialty sodas to tantalize your taste buds. Whether you're in the mood for something fruity, zesty, or even a little unconventional, they have a drink for every craving.
The menu is filled with cleverly named creations that reflect the fun and quirky nature of their soda offerings. From the refreshing Daisy Duke to the bold and tangy That's What She Said, each drink comes with its own distinct personality. But that's not all – Sips Soda Shoppe also gives customers the opportunity to get creative and build their own custom soda. With a selection of specialty syrups and fruit purees, you can mix and match flavors to your heart's content. This personalized touch ensures that every sip is truly your own.
Cazba Persian Grill
Cazba Persian Grill is a renowned restaurant that specializes in serving authentic Persian cuisine. With multiple locations including The City of Lougheed, The Amazing Brentwood, Burnaby, and Coquitlam, Cazba Persian Grill offers a convenient and delightful dining experience for food enthusiasts. The menu at Cazba Persian Grill features a wide array of delicious Persian dishes prepared with the freshest herbs, vegetables, and a choice of meat, lamb, chicken, or fish.
One of the highlights of their menu is the selection of succulent kebabs, including tantalizing options such as chicken, beef, and lamb kebabs. For rice lovers, Cazba Persian Grill presents an exquisite variety of rice dishes. Indulge in the aromatic flavors of Zereshk Polo with barberry rice or savor the delectable Baghali Polo prepared with dill and lima beans.
These flavorful rice dishes are a traditional staple of Persian cuisine. To further satisfy your taste buds, Cazba Persian Grill offers a range of hearty stews. Try their Ghormeh Sabzi, a flavorful herb stew served with tender beef or lamb. The Gheymeh, a yellow split pea stew with beef or lamb, is another popular choice that will leave you craving for more.
Chaiiwala of London
Chaiiwala of London is a popular chain of Indian street food restaurants that is known for its delicious and flavorful offerings. With its unique concept and warm ambiance, Chaiiwala has become a favorite among food enthusiasts seeking a taste of authentic Indian cuisine.
At Chaiiwala of London, customers can indulge in a wide array of mouthwatering dishes. From their signature masala chips to the popular Bombay sandwich, the menu caters to all taste buds. Their roti rolls, samosas, and mogo chips are also highly recommended for those looking for an enjoyable snacking experience.
One of the highlights of Chaiiwala is their all-day Desi breakfast, which includes an enticing combination of an omelette, daal, roti, and a steaming cup of karak chai. This wholesome meal is perfect for starting the day on a flavorful note and is a favorite among regulars.
Cravings Kettle Corn
Cravings Kettle Corn is a specialty shop located in Port Coquitlam, British Columbia. They offer a variety of delicious popcorn options, including kettle corn, caramel corn, and cheese popcorn. Owned by Michael Kozak, Cravings Kettle Corn is well-known for its commitment to providing top-quality products at competitive prices. They also cater to special events and accept private orders.
Whether you're craving a sweet and salty treat or a savory snack, Cravings Kettle Corn has got you covered. Their kettle corn is made with care, ensuring that each bite is crispy, flavorful, and satisfying. If you prefer something sweeter, their caramel corn is a delectable choice. And for those who enjoy a cheesy delight, their cheese popcorn hits the spot.
Coffee Talk
Coffee Talk is a brand that specializes in providing high-quality coffee and aims to create an exceptional coffee experience for its customers. With a passion for the art of coffee roasting, Coffee Talk focuses on delivering consistent flavors and aromas in every cup they serve.
At Coffee Talk, they believe that there is nothing quite like savoring the perfect cup of coffee. They strive to offer their customers a wide range of delicious coffees from all over the world, ensuring that each sip is a delightful experience. Whether it's a smooth and creamy latte, a rich and bold espresso, or a flavorful pour-over, Coffee Talk has something to satisfy every coffee lover's palate.
From the moment the beans are carefully selected to the moment the coffee is brewed and served, Coffee Talk is dedicated to maintaining the highest standards of quality. They take great care in roasting the coffee beans to perfection, extracting the distinct flavors and aromas that make each cup exceptional.
The Curryer
The Curryer is a Pakistani restaurant located in Calgary, Alberta. They specialize in serving traditional Pakistani cuisine with a focus on soul food. With a commitment to providing a warm and welcoming atmosphere, The Curryer offers a delightful dining experience for all customers.
The restaurant is known for its good-hearted service, ensuring that every guest feels like part of the family. Whether you choose to dine in, take out, or have your meal delivered, The Curryer ensures that each dish is made with love and care.
Their menu features a wide range of delectable dishes that highlight the diverse flavors of Pakistan. From the flavorful Butter Chicken to the aromatic Beef Korma, every bite is a true delight for the taste buds. They also offer vegetarian options like Palak Paneer and Lahori Paneer, ensuring that everyone can find something to enjoy.
SmokeShow FoodTruck
SmokeShow FoodTruck is a food truck located in Calgary and the surrounding area. It specializes in Southern Soul Food, which is brought to the area by Executive Chef Dustin Ruby. The food truck offers a variety of smoked meats, Po'Boys, and other dishes. They cater to different dietary preferences, including gluten-friendly, vegetarian, and vegan options.
The menu includes various items for breakfast, such as the Farmer's Wrap, which is a tortilla wrap stuffed with a choice of hickory and mesquite smoked brisket, a fried egg, crispy fried tater tots, diced tomatoes, green onions, and house blue cheese sauce. Another breakfast option is the Smoked Eggers, which consists of a fried egg with cheese on an English muffin topped with a choice of smoked meat.
The food truck also serves a variety of grilled cheese sandwiches, including the Regular Grilled Cheese with American cheddar slices, easy melt mozzarella, and squeaky cheese curds on thick Texas toast. The Lobster Grilled Cheese features garlic satay lobster, green onions, diced tomatoes, and house remoulade sauce, while the Brisket Grilled Cheese includes hickory and mesquite smoked brisket.
Kids Zone
The Kids Zone at Halal Ribfest is a lively and exciting area dedicated to providing a fantastic experience for children attending the event. This designated zone offers an array of fun activities and engaging entertainment, ensuring that kids of all ages can have a truly memorable time.
An essential feature of the Kids Zone is the assortment of bouncy castles. These colorful and inflatable structures create an exhilarating atmosphere where kids can jump and bounce to their heart's content. With trained supervisors ensuring their safety, children can enjoy endless laughter and boundless energy in this delightful section.
In addition to the bouncy castles, the Kids Zone presents enchanting magic shows performed by talented magicians. These captivating performances leave young spectators amazed and spellbound, as the magicians weave their magic and leave them in awe-struck wonder. The interactive nature of the shows encourages children to participate and become part of the magical experience.
To add to the fun, numerous carnival games are available for children to enjoy. From tossing rings to knocking down targets, these classic carnival-style games provide endless entertainment and an opportunity for friendly competition. Kids can win prizes as they demonstrate their skills and have an absolute blast in this lively gaming area.
Furthermore, the Kids Zone presents live performances by groups such as Jannah Family and Friends. These talented performers put on shows specifically designed to delight and engage young audiences. With vibrant costumes, catchy songs, and entertaining skits, these performances create a vibrant and joyful atmosphere, leaving kids with lasting memories.
Nasheed Concert
The Nasheed Concert is an extraordinary musical event that celebrates the beauty and spirituality of Islamic vocal music. This acoustic show, held at Halal Ribfest, features talented artists who mesmerize the audience with their soulful performances.
During the concert, attendees are treated to a captivating lineup of nasheed performers who use their voices to sing praises to Allah and convey powerful spiritual messages. Nasheeds hold deep significance in Islamic culture, and this concert offers a unique opportunity to immerse oneself in the spiritual essence of these enchanting melodies.
The main objective of the Nasheed Concert is to cultivate a peaceful and uplifting atmosphere where attendees can truly connect with the divine. The intimate setting allows the audience to appreciate the immense beauty and tranquility that nasheeds offer, providing a sense of solace and spiritual nourishment.
While the specific artist lineup may vary, the Nasheed Concert at Halal Ribfest is expected to feature performances by SUBHAN, BOONAA, and ILYAS MAO, among other talented individuals. These artists, whether as hosts or performers, will showcase their exceptional talents and create an unforgettable experience for all who attend.
By attending the Nasheed Concert, you can embrace the richness of Islamic vocal music and immerse yourself in an atmosphere that fosters peace, reflection, and appreciation. Prepare to be moved by the mellifluous voices and heartfelt messages that transcend language and touch the depths of the soul.
How to Purchase Tickets for Halal Ribfest 2023
To purchase tickets for Halal RibFest, you have a few options:
Official website: Visit the official Halal RibFest website, where you can find information about the event, ticket prices, and purchase tickets directly. Look for the "Tickets" or "Buy Tickets" section of the website, and follow the instructions to complete your purchase.


Third-party ticketing platforms: Check popular ticketing platforms such as Eventbrite or Ticketfairy. Search for "Halal RibFest" in the search bar of these platforms, and you should be able to find available tickets for the event. Follow the prompts to complete your purchase.


On-site ticket sales: Some Halal RibFest events may offer on-site ticket sales at the entrance. However, it's recommended to check the event's website or social media channels for updates on ticket availability and the option for on-site ticket purchasing.
When purchasing tickets, be sure to pay attention to the ticket pricing, any age restrictions, and any additional terms and conditions associated with the purchase. It's also a good idea to buy tickets in advance, as popular events may sell out quickly. Stay updated with the official Halal RibFest website and social media channels for the latest ticketing information and announcements.
What is the Price of Tickets for Halal Ribfest
The price of tickets for Halal Ribfest varies depending on the day and the type of ticket. Here are the different ticket options and their prices:
| Ticket Type | Price | Validity | Additional Info |
| --- | --- | --- | --- |
| Friday GA – Discounted Entry (1 day) | CA$10.52 | 1 day | Children under 7 Free |
| GA – Saturday or Sunday (1 day) | CA$15.94 | 1 day | Children under 7 Free |
| Children 7-12yr / Seniors 65+ (1 day) | CA$9.93 | 1 day | Children under 7 Free |
| Family Pass – 2 adult, 2 children (1 day) | CA$40.01 | 1 day | Children under 7 Free |
| GA – General Admission (3 day) | CA$36.41 | 3 days | Children under 7 Free |
| Children 7-12yr / Seniors 65+ (3 day) | CA$21.97 | 3 days | Children under 7 Free |
| Family Pass – 2 adult, 2 children (3 day) | CA$91.77 | 3 days | Children under 7 Free |
| Family Pass – Group of 8 (3 day) | CA$163.97 | 3 days | Children under 7 Free |
Please note that these prices and details are subject to change, and it's always a good idea to check the official Halal Ribfest website or ticketing platform for the most accurate and up-to-date information.
Conclusion
Halal RibFest stands as North America's largest halal food tour, offering a vibrant celebration of culinary diversity and cultural exchange. The festival bridges the gap between halal food and consumers, promoting inclusivity, combating Islamophobia, and fostering unity among communities. It serves as a platform for local businesses to thrive and contributes to the growth of the surrounding communities.
The 2023 Tour will visit several cities across North America, showcasing the best halal ribs, BBQ, and street food from local vendors. From Vancouver to Windsor, each location adds its own flavor to the festival, creating a unique and immersive experience for attendees.
The festival highlights not only the delicious food but also the family-friendly atmosphere with activities such as live music performances, food competitions, and demonstrations. It creates a space where people of all backgrounds can come together, celebrate community, and embrace the richness of cultural diversity.
Halal RibFest celebrates authentic halal cuisine, offering a culinary experience that promotes inclusivity, understanding, and appreciation. It brings people closer through the love of food and creates lasting memories that go beyond the festival grounds.
With positive testimonials and reviews from attendees who have experienced the festival, Halal RibFest continues to make a significant impact on the culinary and cultural landscape. It serves as a beacon of unity, highlighting the power of food in fostering connections and celebrating the beauty of diversity.
As Halal RibFest continues to grow and expand, its importance in promoting cultural exchange, culinary excellence, and community growth cannot be underestimated. So, mark your calendars, prepare your taste buds, and get ready to immerse yourself in the joyous festivities of Halal RibFest.
Frequently Asked Questions
1. What is ribfest?
A ribfest, also known as a rib festival or rib cook-off, is a type of food festival that takes place in various locations throughout the United States and Canada. These festivals typically attract large crowds and feature multiple food vendors selling barbecue beef or pork ribs, pulled pork sandwiches, chicken, coleslaw, baked beans, and other related food choices. The vendors often compete against one another in categories such as Best Ribs, Best Sauce, Best Pulled Pork, and the People's Choice Award.
2. What types of food are typically served at the Halal Ribfest?
Halal Ribfest offers a variety of halal food, including ribs, BBQ, and street food from local vendors. The festival features international BBQ, shawarma, burgers, South African BBQ, and innovative street food. The food is prepared with the highest standards of halal certification, ensuring ethical and sustainable practices. The event also offers ice cream stalls and beverage options.
3. What are some popular halal rib dishes served at Halal Ribfest?
Halal Ribfest offers a variety of halal rib dishes and international BBQ. Some of the popular halal rib dishes served at Halal Ribfest include jumbo ribs, short ribs, and brisket. Jumbo ribs are typically slow-cooked or grilled to perfection, resulting in a flavorful and satisfying eating experience. They are a favorite among rib enthusiasts and food lovers alike. Short ribs are another crowd-pleasing option at Halal Ribfest and are known for their rich marbling and intense flavor. They are often cooked using various methods, such as smoking, grilling, or braising, to achieve a melt-in-your-mouth tenderness. Brisket is a classic BBQ dish that is highly sought after at Halal Ribfest. It is known for its robust flavor and tender texture when cooked low and slow. Brisket is often smoked for hours until it reaches a perfect state of tenderness and is commonly served sliced or shredded.