Nestled amidst the gleaming skyscrapers and bustling streets of the iconic Orchard Road lies a culinary haven that caters to the discerning palates of Muslims and non-Muslims alike – the Halal restaurants of Orchard.
With its alluring blend of tradition and modernity, Orchard is renowned as the premier shopping and entertainment district of Singapore, attracting locals and tourists from around the world. Beyond the glitzy storefronts and designer boutiques, Orchard offers a delightful array of Halal eateries, embracing the Islamic dietary guidelines while dishing out delectable cuisines from various corners of the globe.
From sizzling local delights to international culinary gems, we unravel the best Halal restaurants in this vibrant district, each contributing its unique touch to Singapore's melting pot of tastes and cultures. So, whether you're a seasoned food enthusiast or a curious traveler seeking to indulge in the city's culinary treasures, join us as we uncover the hidden gems and well-loved favorites among Halal restaurants in Orchard, Singapore.
Top 10 Halal Restaurants in Orchard Singapore
Tambuah Mas
Rocky Master
Minang House
Fish Tales
Bebek Goreng Pak Ndut
Nana Thai Restaurant
Charlie Brown Cafe
Tok Tok
Jollibee
Puncak Best Noodles
Tambuah Mas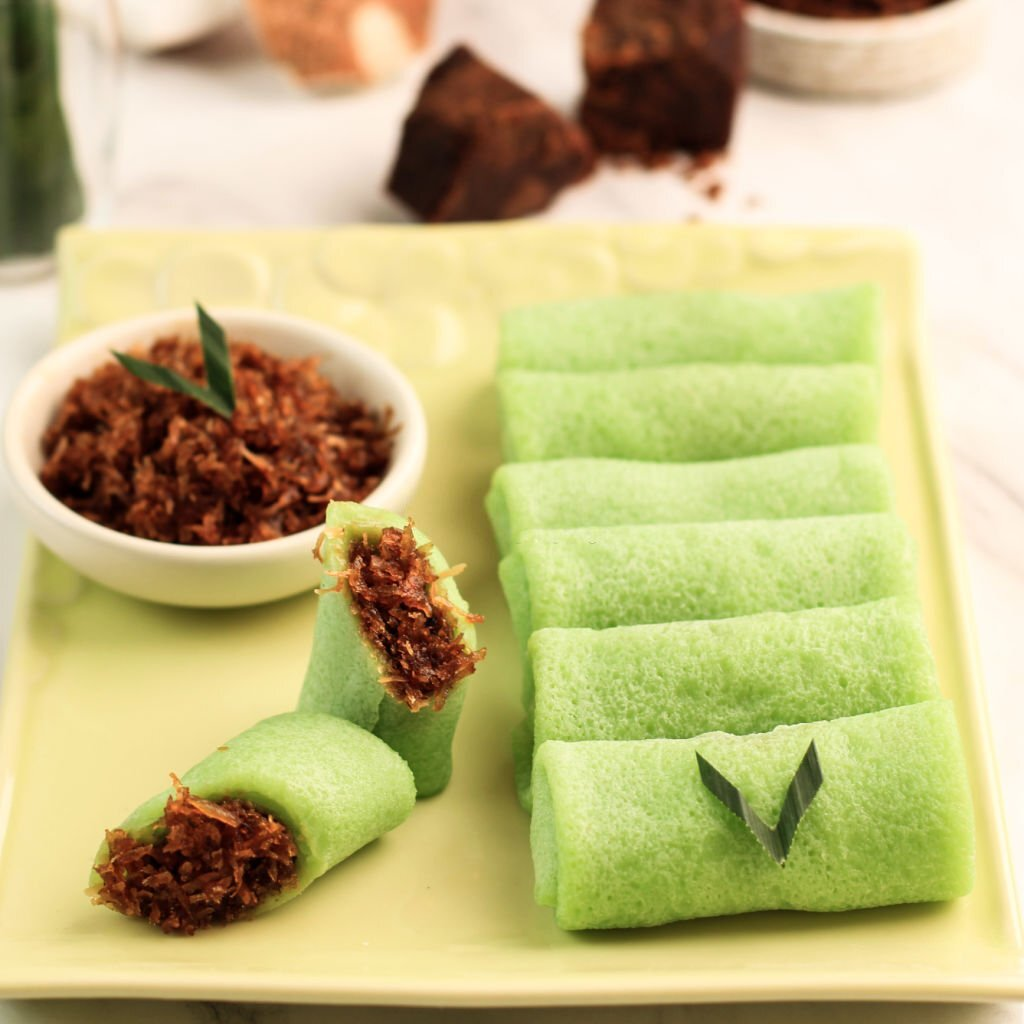 Tambuah Mas is part of the prestigious TungLok Group, known for its outstanding restaurants across Singapore. This particular establishment focuses on Indonesian cuisine and offers a wide selection of dishes that showcase the rich flavors and culinary heritage of Indonesia.
Nestled in the bustling district of Orchard, Tambuah Mas provides an inviting and warm ambiance that transports guests to the Indonesian archipelago. The restaurant's interior is adorned with traditional Indonesian elements, evoking a sense of cultural charm while offering a comfortable setting for diners.
Tambuah Mas is a Halal-certified restaurant, making it an ideal choice for Muslim diners seeking to savor the delights of Indonesian cuisine. The Halal certification is a testament to the restaurant's commitment to preparing and serving food in accordance with Islamic dietary laws.
The menu at Tambuah Mas is a gastronomic journey that highlights the diversity of Indonesian cuisine, with an emphasis on flavors from Sumatra, Java, and other regions. The skilled chefs at Tambuah Mas use authentic recipes and high-quality ingredients to ensure an unforgettable dining experience.
A classic Indonesian dish, Rendang Daging features succulent beef cooked in a fragrant blend of coconut milk and spices until tender and flavorful. The result is a rich, savory, and slightly sweet dish that pairs perfectly with steamed rice.
This beloved Indonesian dish consists of deep-fried chicken, seasoned with aromatic spices, and served with a side of sambal, a spicy chili sauce. The combination of crunchy chicken and fiery sambal is a delightful treat for the taste buds.
Sate (satay) is a popular Indonesian street food, and Sate Madura is a must-try at Tambuah Mas. These skewered and grilled meat delicacies are served with a mouthwatering peanut sauce that complements the tender and flavorful meat.
Tambuah Mas is considerate of diverse dietary preferences and offers an array of vegetarian dishes that showcase the rich flavors of vegetables and plant-based ingredients. From Sayur Lodeh (mixed vegetable curry) to Tahu Goreng (fried tofu), vegetarians will find plenty of delightful options to indulge in.
No Indonesian meal is complete without the perfect ending. Tambuah Mas offers a range of delectable desserts, including traditional favorites like Es Teler (mixed fruits in coconut milk and syrup) and Dadar Gulung (sweet coconut pancakes).
Tambuah Mas is a gem among the plethora of dining options in Orchard, Singapore. With its commitment to Halal practices, authentic Indonesian cuisine, and warm ambiance, the restaurant offers a delightful experience for Muslim diners and anyone seeking a taste of Indonesia's culinary delights. Whether you're craving the rich flavors of Rendang or the sizzling goodness of Sate, Tambuah Mas is the place to indulge in the diverse and mouthwatering flavors of Indonesia.
Rocky Master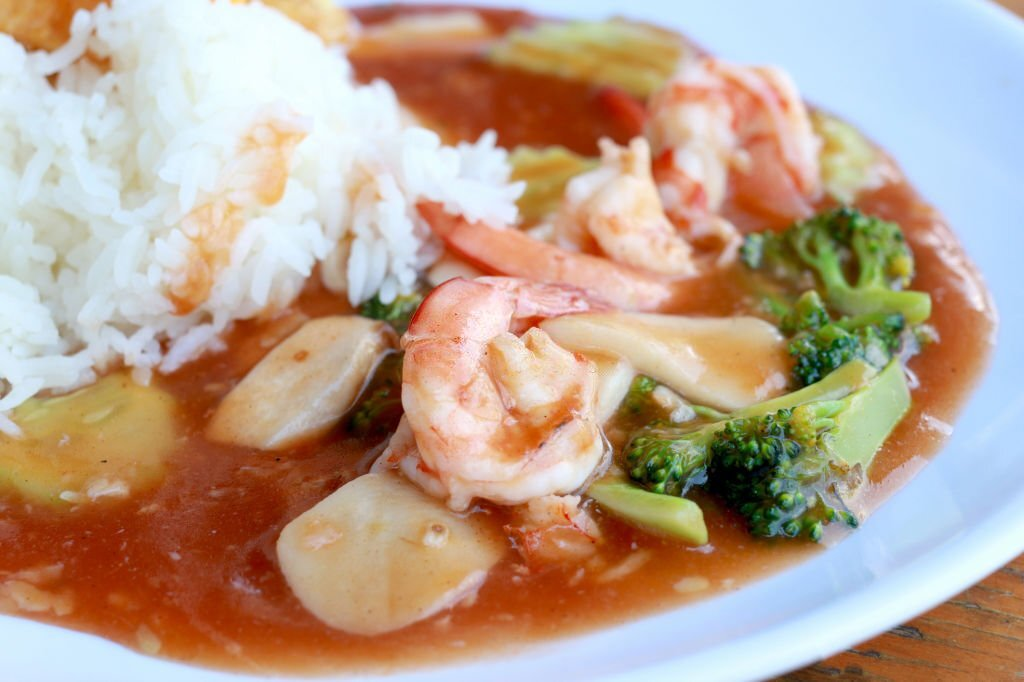 Founded in 1999, Rocky Master has emerged as a prominent name in Singapore's halal dining scene. The restaurant chain is part of the ABR Holdings Limited, which boasts an impressive portfolio of food and beverage brands. Over the years, Rocky Master has garnered a loyal following, thanks to its commitment to quality ingredients, unique flavors, and exceptional service.
One of the highlights of Rocky Master is its diverse and mouthwatering menu. The restaurant offers a fusion of flavors, combining Western and Asian influences to create unique and tantalizing dishes. From breakfast options to savory mains and delightful desserts, there's something for everyone.
Start your day with a hearty breakfast, which includes a selection of sandwiches, croissants, and wraps. The crowd-favorite Big Bites – featuring crispy chicken, turkey bacon, and cheese – is a must-try. For a lighter option, Rocky Master's salads are fresh, flavorful, and perfect for health-conscious diners.
When it comes to mains, Rocky Master's signature dishes are the real stars of the show. The Rocky's BBQ Beef Ribs are tender and succulent, complemented by a rich barbecue sauce that leaves you craving more. The fusion-inspired pasta dishes, such as Salted Egg Prawn Pasta and Rendang Beef Spaghetti, showcase the restaurant's creativity and commitment to flavor innovation.
To quench your thirst, Rocky Master offers a variety of refreshing beverages, including coffee, tea, fruit juices, and smoothies. Their coffee is brewed to perfection, appealing to both coffee aficionados and casual drinkers.
No meal at Rocky Master is complete without indulging in their delightful desserts. From classic favorites like Chocolate Lava Cake to innovative treats like Durian Crepe, the dessert menu is sure to satisfy any sweet tooth. If you prefer something lighter, the fruit-based desserts and ice creams are equally delightful.
Rocky Master is a true culinary gem in Orchard, Singapore, offering a delightful array of halal dishes that appeal to a diverse audience. Whether you're seeking a hearty meal, a satisfying dessert, or simply a good cup of coffee, this restaurant caters to your every need. With its strategic location, diverse menu, warm ambiance, and exceptional service, Rocky Master continues to be a top choice for halal dining in Orchard, Singapore.
Minang House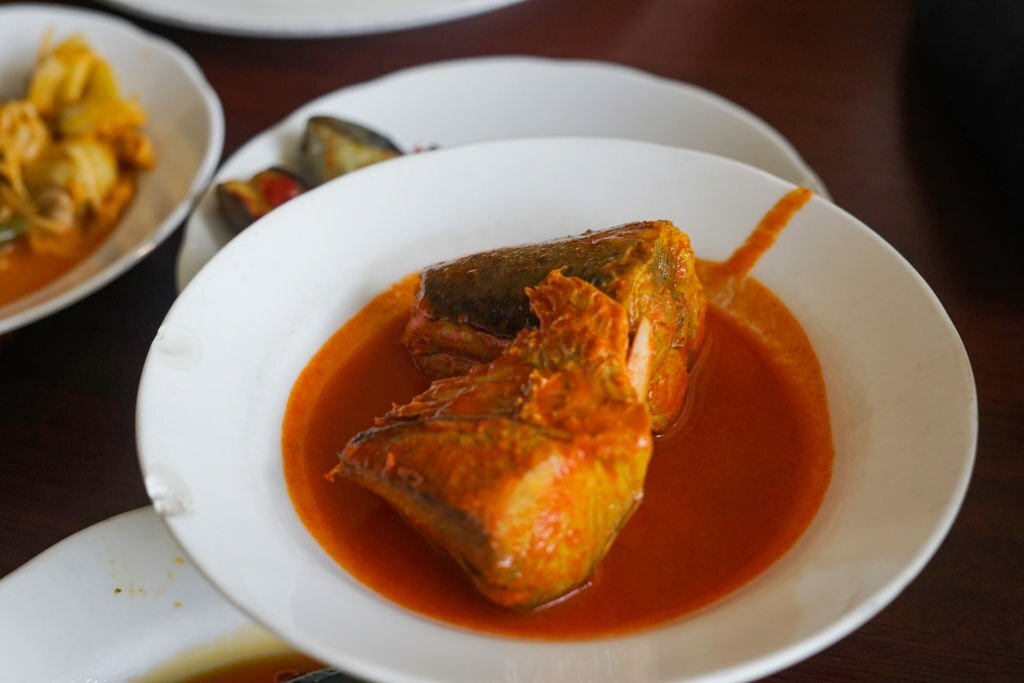 Minangkabau cuisine hails from the Indonesian province of West Sumatra and is deeply rooted in rich cultural traditions. The Minang people are renowned for their distinctive culinary heritage, characterized by bold flavors, aromatic spices, and traditional cooking techniques. At Minang House, diners can experience an authentic journey through the flavors of this ancient culinary heritage.
Located in the bustling district of Orchard, Minang House effortlessly blends modernity with tradition in its ambiance. The restaurant features a warm and inviting interior, adorned with elements that pay homage to Minangkabau culture. From intricately carved wooden motifs to traditional batik accents, the decor creates a captivating dining environment that transports patrons to the enchanting landscapes of West Sumatra.
Minang House boasts an extensive halal menu that showcases an array of delectable dishes, each packed with authentic Minangkabau flavors. Whether you are a meat lover or prefer vegetarian delights, the restaurant offers something for every palate. Here are some highlights from their menu:
A signature Indonesian dish, Rendang Daging is tender beef slow-cooked in a rich coconut and spice-infused gravy. The result is a succulent, melt-in-your-mouth experience that has earned this dish a place on the list of the world's tastiest foods.
Another Minangkabau specialty, Ayam Gulai Padang features tender chicken pieces cooked in a tantalizing yellow coconut curry. The dish is a delightful blend of sweet, savory, and spicy notes that will leave diners craving for more.
A shrimp lover's delight, Sambal Udang offers a fiery and flavorful experience. Juicy prawns are smothered in a fiery chili paste, resulting in a dish that is not for the faint of heart but is undoubtedly a memorable indulgence.
For vegetarians, Minang House serves up Sayur Nangka, a delightful young jackfruit curry. This dish perfectly exemplifies the diverse flavors and innovative use of ingredients found in Minangkabau cuisine.
Minang House is a treasure trove of Minangkabau culinary heritage nestled in the heart of Orchard, Singapore. With its authentic halal cuisine, warm ambiance, and top-notch service, the restaurant promises a dining experience like no other. Whether you are a local food enthusiast or a curious traveler, a visit to Minang House is an opportunity to embark on an unforgettable gastronomic journey through the rich and diverse flavors of Indonesia's Minangkabau region.
Fish Tales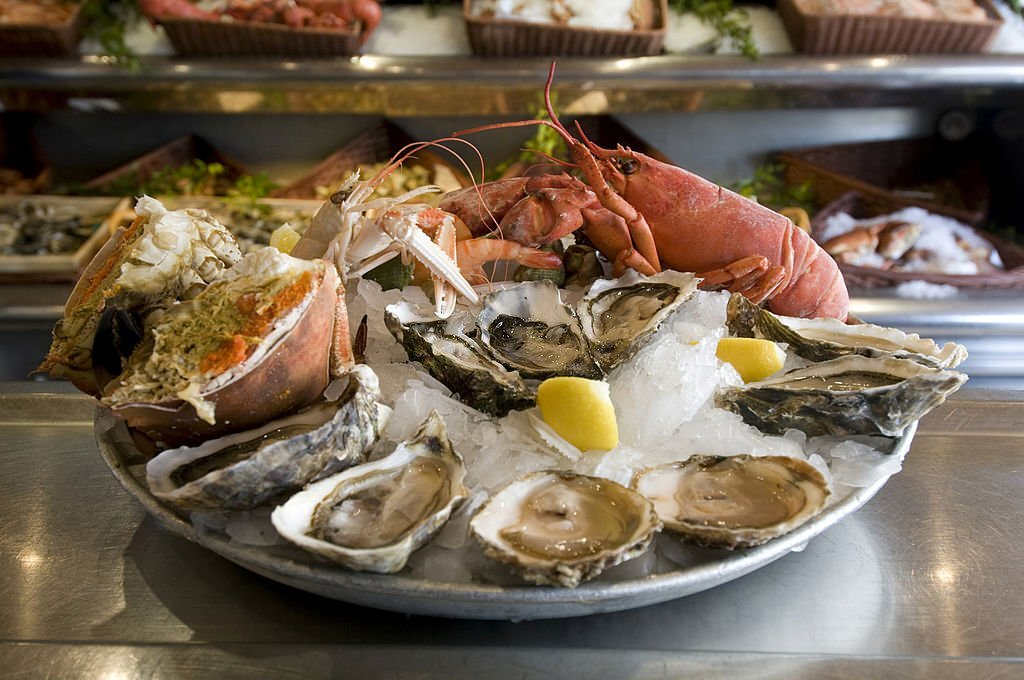 Orchard Road is famous for its high-end shopping malls, luxury boutiques, and vibrant entertainment options. Nestled amidst this bustling urban landscape, Fish Tales provides a tranquil oasis where diners can indulge in tantalizing seafood dishes without compromising on their dietary requirements.
Fish Tales is not just a place to dine; it's a culinary journey that takes diners through a wide selection of seafood-inspired dishes from various cuisines. The restaurant's chefs, with their culinary expertise, create an enticing menu that features both local and international flavors.
As a coastal city, Singapore boasts a rich heritage of seafood dishes influenced by the cultures of the Malay, Chinese, and Indian communities. Fish Tales takes pride in presenting local favorites such as Chilli Crab, Black Pepper Crab, and Salted Egg Prawns, giving diners a true taste of Singapore's seafood heritage.
Fish Tales also showcases a selection of international seafood delicacies, creatively infused with Halal ingredients. Diners can relish the Mediterranean-inspired Grilled Fish with herbs and olive oil, or indulge in a delectable Lobster Thermidor, a French classic adapted to suit Halal guidelines.
In addition to the wide variety of crab, prawn, and fish dishes, Fish Tales offers a seafood galore with an array of shellfish, clams, mussels, and squid, prepared in flavorsome sauces to satisfy every seafood lover's craving.
Fish Tales demonstrates its commitment to responsible and sustainable seafood practices. The restaurant sources its seafood from trusted suppliers who adhere to ethical fishing methods and maintain environmentally conscious practices. By promoting sustainable seafood consumption, Fish Tales not only offers delectable dishes but also contributes to the preservation of marine ecosystems for future generations.
Fish Tales is a gem among Halal restaurants in Orchard, Singapore. Its dedication to serving exquisite seafood dishes in a Halal manner sets it apart, making it a top choice for Muslim diners seeking a gastronomic seafood adventure. Whether you're a local resident or a visitor exploring Orchard Road, a visit to Fish Tales promises an unforgettable dining experience that combines culinary delights, warm hospitality, and sustainable practices.
Bebek Goreng Pak Ndut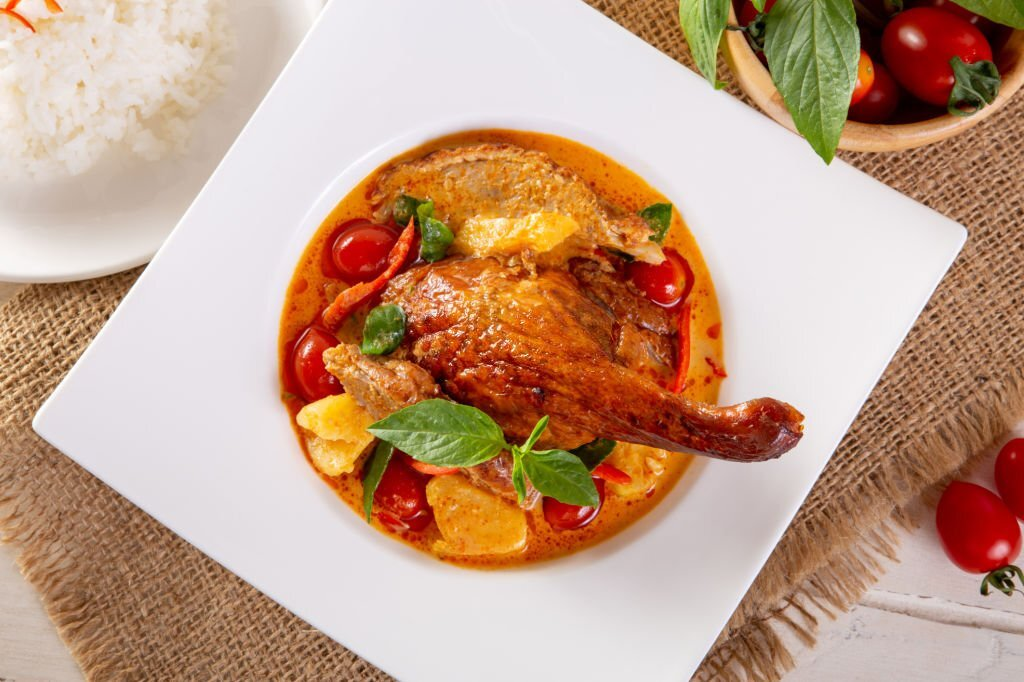 Bebek Goreng Pak Ndut is a culinary gem that brings the rich and aromatic flavors of Indonesian cuisine to the bustling streets of Orchard. The restaurant is committed to serving halal dishes, making it a welcoming spot for Muslim diners seeking an authentic taste of Indonesia.
The star of the menu is undoubtedly the "bebek goreng," which translates to fried duck. This signature dish is prepared with meticulous care, resulting in tender, juicy duck meat encased in a crispy, golden-brown skin. The secret lies in the restaurant's special marinade, which infuses the duck with an enticing blend of herbs and spices, providing an explosion of flavors with every bite. The dish is typically accompanied by an array of delightful condiments such as sambal (Indonesian chili paste), fresh vegetables, and fragrant rice.
Stepping into Bebek Goreng Pak Ndut is a feast for the senses. The restaurant's warm and inviting ambiance, adorned with Indonesian cultural accents, sets the stage for a delightful dining experience. Whether you're enjoying a meal with family and friends or looking for a cozy spot for a solo dining adventure, the friendly staff at Bebek Goreng Pak Ndut will ensure your visit is nothing short of memorable.
While the fried duck is undoubtedly the star of the show, the restaurant offers a diverse menu that caters to different palates. From tantalizing satays (skewered and grilled meat) to aromatic nasi goreng (Indonesian fried rice) and refreshing es teler (Indonesian fruit cocktail), every dish carries the essence of Indonesia's culinary heritage.
The restaurant's commitment to halal practices extends beyond the ingredients. The kitchen and food preparation area adhere to strict halal guidelines, ensuring that the entire culinary process is compliant with Islamic dietary laws.
Bebek Goreng Pak Ndut stands out as a Halal restaurant in Orchard, Singapore, offering a genuine taste of Indonesia to locals and tourists alike. With its dedication to providing halal dishes and a delightful culinary experience, the restaurant continues to be a must-visit for those seeking an adventure in Indonesian cuisine.
So, the next time you find yourself in Orchard craving a savory and satisfying meal, head over to Bebek Goreng Pak Ndut, and embark on a culinary journey through the tantalizing flavors of Indonesia.
Nana Thai Restaurant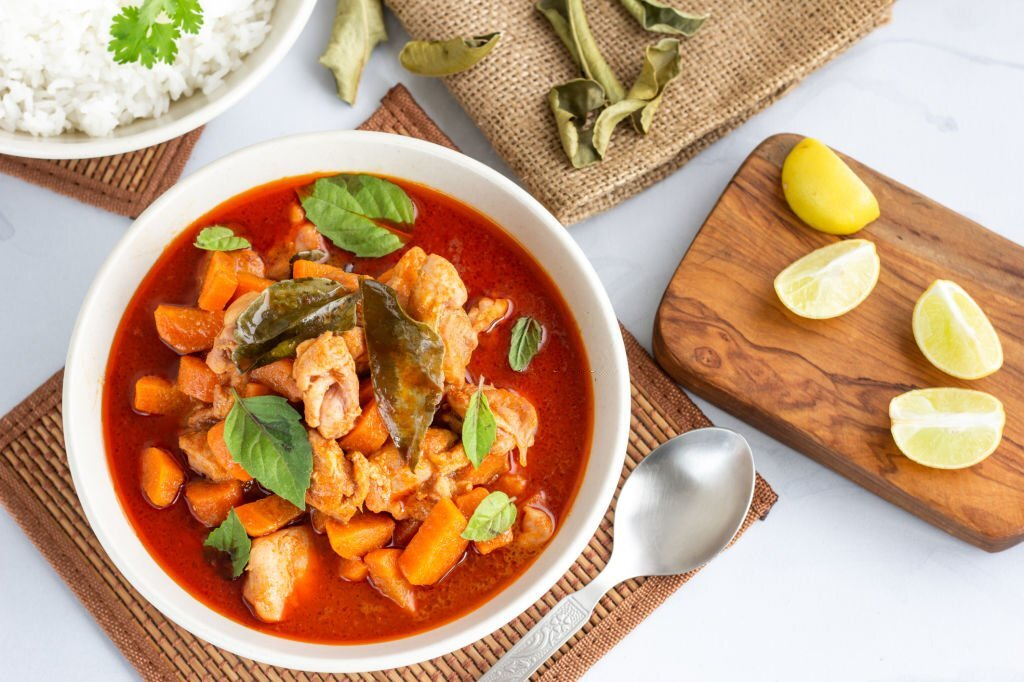 Nana Thai Restaurant takes you on a journey through the vibrant streets of Thailand, offering an immersive experience of the country's rich culinary traditions. Stepping into this restaurant, you'll be greeted by the tantalizing aroma of lemongrass, basil, and exotic spices, instantly transporting you to the Land of Smiles. Whether you're a connoisseur of Thai food or new to its delights, Nana Thai ensures you an unforgettable gastronomic adventure.
At Nana Thai, the menu is a harmonious symphony of flavors, presenting a vast selection of Thai dishes to cater to every diner's preference. From aromatic and zesty Tom Yum soup to creamy and fragrant Green Curry, the restaurant's skilled chefs carefully craft each dish with precision and authenticity. All-time favorites like Pad Thai, Som Tum (Papaya Salad), and Gaeng Massaman (Massaman Curry) find their place alongside lesser-known regional delicacies, promising something for everyone.
Nana Thai Restaurant takes pride in its attentive and friendly service. The staff is well-versed in the menu, always ready to offer recommendations or guide diners through the diverse array of dishes available. They ensure that guests feel comfortable and well taken care of throughout their dining experience, making it a truly memorable occasion.
Nana Thai Restaurant is a delightful haven for halal food enthusiasts seeking an authentic Thai dining experience in Singapore's Orchard area. With its commitment to halal practices, rich and diverse menu, warm ambiance, and attentive service, Nana Thai has earned its reputation as a top destination for Thai cuisine in the city. So, if you're looking to embark on a culinary journey to Thailand without leaving Singapore, Nana Thai Restaurant is the place to be.
Charlie Brown Cafe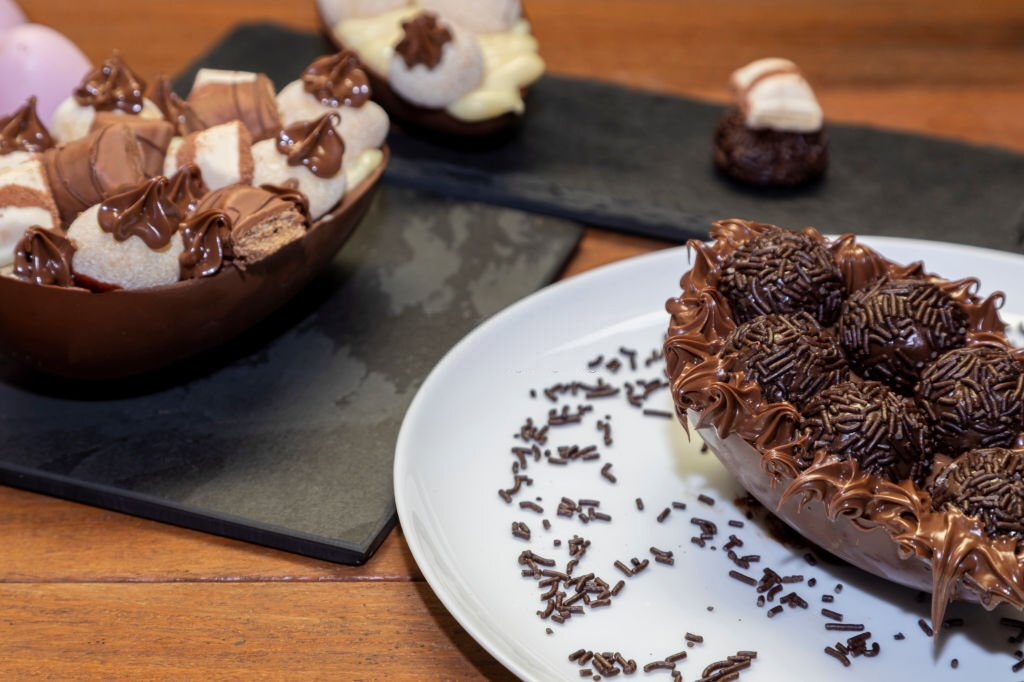 Singapore is renowned for its vibrant food scene, offering a plethora of culinary delights that cater to various tastes and dietary preferences. One such gem that stands out among the bustling restaurants is the Charlie Brown Cafe, a Halal eatery situated in the heart of Orchard, Singapore.
Inspired by the iconic Peanuts comic strip characters created by Charles Schulz, the cafe has gained popularity not only for its charming ambiance but also for its delectable menu that appeals to locals and tourists alike.
What sets Charlie Brown Cafe apart is its creative approach to the food presentation. Many dishes are served with a playful twist, incorporating Peanuts character designs on pancakes, waffles, and even beverages. The signature Snoopy waffles, adorned with a delightful Snoopy-shaped topping, are a favorite among patrons of all ages. It's not just a meal; it's a delightful experience.
The cafe offers a diverse menu, with options ranging from classic American burgers and pastas to Asian favorites like Hainanese Chicken Rice and Nasi Lemak. This fusion of flavors ensures that there is something for everyone, making it an excellent choice for groups with varied tastes.
Charlie Brown Cafe delivers on this front as well. Their menu boasts an assortment of decadent desserts, including ice cream sundaes, cakes, and pastries, perfect for satisfying your sweet tooth. Additionally, the cafe offers an array of refreshing beverages, from specialty coffees to flavorful mocktails, making it a great spot for unwinding or catching up with friends.
Charlie Brown Cafe's Halal certification ensures that Muslims can dine with confidence, promoting inclusivity and diversity in Singapore's culinary landscape. The restaurant's commitment to providing Halal options expands the accessibility of its offerings to a broader audience.
Charlie Brown Cafe is more than just a restaurant; it's a delightful journey into the world of Peanuts characters, coupled with a diverse and tantalizing menu that caters to Halal diners. With its enchanting ambiance, inclusive dining experience, and scrumptious offerings, the cafe remains a popular choice for those seeking a memorable and heartwarming dining experience in Orchard, Singapore. Whether you're a fan of Peanuts or simply an enthusiast of good food, a visit to Charlie Brown Cafe promises a delightful and enjoyable time for all.
Tok Tok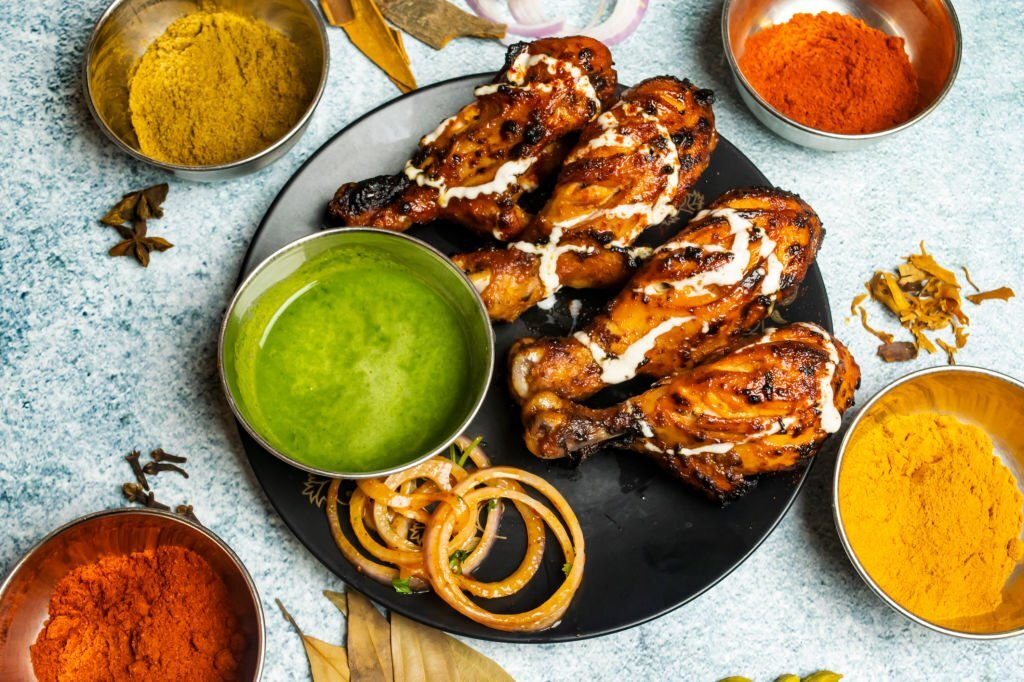 Tok Tok takes its patrons on a gastronomic journey with its diverse menu, which boasts a delightful blend of traditional and contemporary dishes from various corners of the Muslim world. The restaurant's culinary team expertly crafts each dish to evoke a sense of nostalgia while also presenting them with a modern twist to appeal to the discerning palates of today's diners.
From tender, succulent kebabs and aromatic biryanis to flavorful curries and delightful desserts, Tok Tok offers an extensive array of dishes that capture the essence of Halal cuisine. The restaurant pays homage to the rich cultural heritage of Muslim communities through its tantalizing dishes, ensuring that every visit is a memorable one.
Tok Tok's menu is a testament to the diversity of Halal cuisine, showcasing an extensive range of appetizers, mains, and desserts that are sure to tantalize taste buds. The restaurant's commitment to using only the finest and freshest ingredients ensures that every dish is bursting with authentic flavors.
Start your culinary adventure with their selection of mezze platters, featuring mouthwatering treats like hummus, falafel, and moutabal. The kebab offerings are a highlight, with tender and perfectly grilled meats served with aromatic rice or freshly baked bread.
For those craving a taste of the sea, the seafood options on the menu do not disappoint. Savor the signature prawn curry or indulge in the catch of the day expertly prepared to perfection. Vegetarian and vegan diners are also well-catered for with a delightful selection of plant-based dishes that celebrate the essence of Halal cooking.
A perfect ending to your meal awaits with Tok Tok's decadent desserts. From the classic baklava to the tantalizing rose-infused ice cream, each dessert reflects the culinary finesse that is a hallmark of this esteemed restaurant.
Tok Tok, nestled in the heart of Orchard, Singapore, stands as a testament to the rich tapestry of Halal cuisine. From its artfully crafted dishes to the elegant ambiance and attentive service, every aspect of Tok Tok exudes excellence. Whether you're a resident or a tourist seeking an authentic Halal dining experience, Tok Tok is a culinary oasis that promises to leave you craving for more.
Jollibee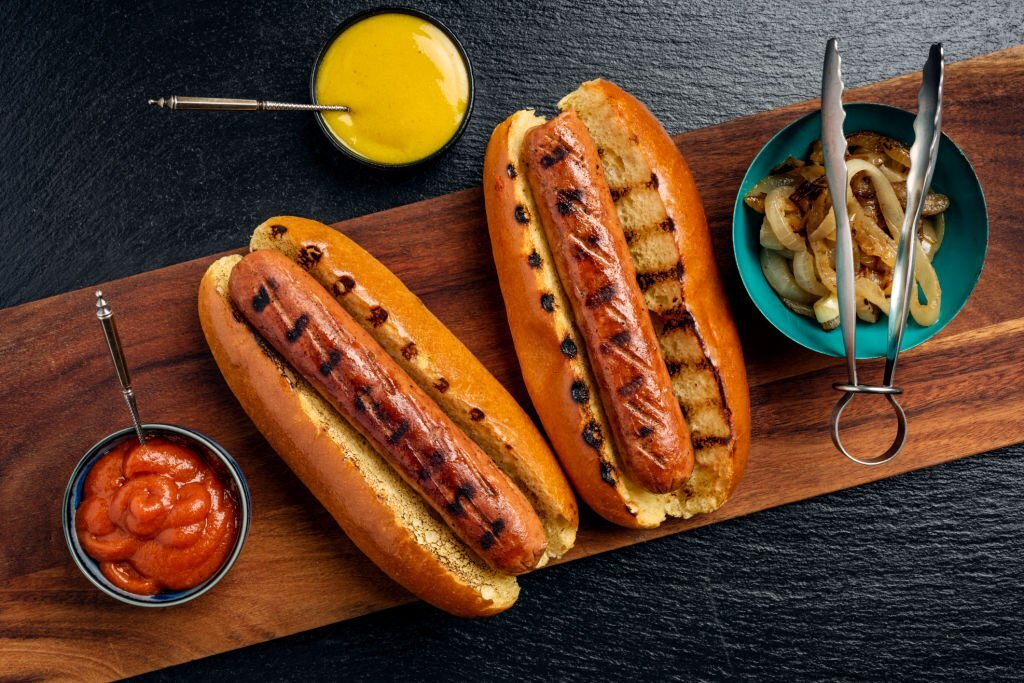 Jollibee's journey started in 1975 as a humble ice cream parlor in Quezon City, Philippines. Over the years, it evolved into a fast-food giant that resonates with the hearts of Filipinos worldwide. Jollibee's arrival in Singapore was met with tremendous enthusiasm from the Filipino community and soon won the hearts of locals and visitors, too.
Jollibee's menu boasts an enticing selection of Halal-certified Filipino dishes. Among their signature items, the "Chickenjoy" steals the show – succulent pieces of crispy fried chicken, seasoned to perfection. Paired with a side of flavorful gravy, the Chickenjoy has become a symbol of Jollibee's culinary prowess.
For those seeking a hearty burger experience, the "Jolly Hotdog" and the "Yum Burger" are equally tempting choices. Additionally, the "Spaghetti Jolly" offers a unique Filipino twist on the Italian classic, featuring a sweet-style tomato sauce blended with savory ground meat and slices of hotdog, topped with shredded cheese.
Jollibee is also known for its innovative "Burger Steak" – a delightful combination of savory burger patties, smothered in mushroom gravy, and served with steamed rice. It's a fulfilling meal that satisfies both Filipino and international palates.
Conveniently located on Orchard Road, Jollibee offers a cozy and welcoming ambiance amidst the bustling shopping district. Whether it's a quick lunch stopover or a relaxed dinner with family and friends, the restaurant caters to various preferences and occasions.
Jollibee's presence in Orchard, Singapore, is a testament to the unifying power of food and its ability to bring together diverse cultures. As a Halal-certified haven for those seeking a taste of the Philippines, Jollibee not only offers mouthwatering delights but also fosters a sense of inclusivity in the heart of Singapore's vibrant Orchard Road. So, whether you are a local or a traveler, don't miss the chance to savor the flavorful offerings of Jollibee and experience the warmth of Filipino hospitality in the heart of Singapore.
Puncak Best Noodles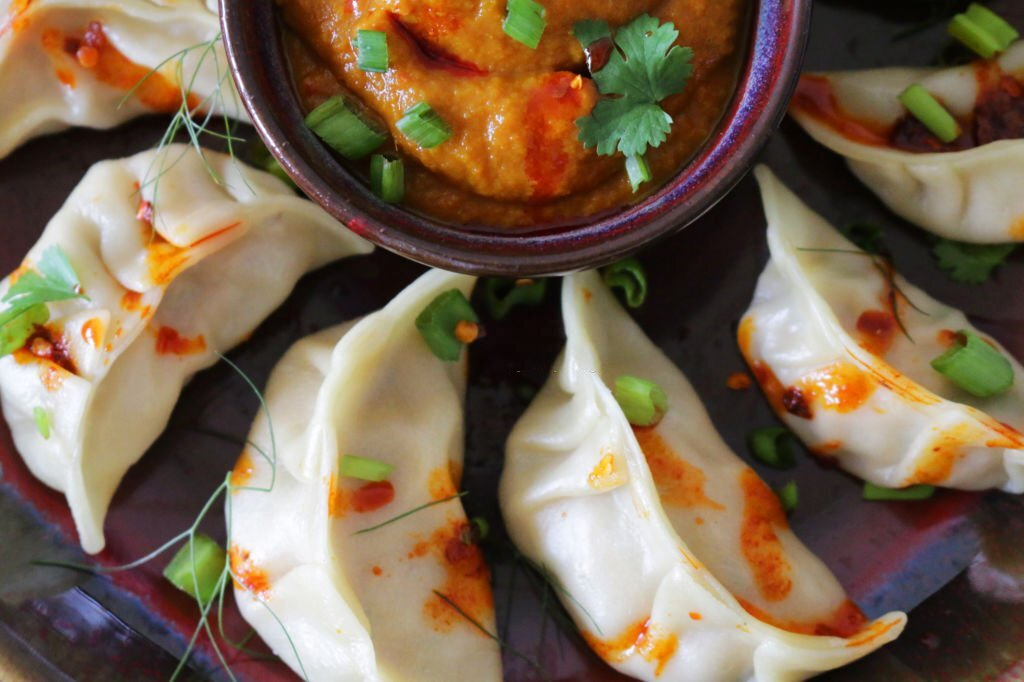 Conveniently situated in the heart of Orchard Road, one of Singapore's most famous shopping and entertainment districts, Puncak Best Noodles attracts locals and tourists alike. Its strategic location makes it an ideal stop for shoppers looking to refuel after a day of retail therapy.
The restaurant's interior exudes warmth and comfort, creating a welcoming environment for diners. The cozy and inviting ambiance sets the stage for a delightful dining experience, whether you're enjoying a meal with friends, family, or flying solo.
At Puncak Best Noodles, the star of the show is undoubtedly their extensive and diverse noodle menu. From classic favorites to innovative creations, the restaurant offers an array of tantalizing options to satisfy every palate.
A unique fusion dish that combines the beloved Malaysian Nasi Goreng Kampung (village-style fried rice) with the flavors of wok-tossed noodles. The result is a delightful medley of spices and textures that will leave you wanting more.
A bowl of aromatic, rich, and creamy laksa that is sure to transport your taste buds to the streets of Penang. With the perfect balance of coconut milk, spices, and fresh herbs, this dish is a must-try for all laksa enthusiasts.
The classic wonton mee takes on a new level of refinement at Puncak Best Noodles. The springy egg noodles, succulent wontons, and savory broth come together harmoniously to create a bowl of pure bliss.
For those who crave a burst of spicy and tangy flavors, the Tom Yum Seafood Noodles will not disappoint. The zesty broth combined with a medley of seafood and chewy noodles is an explosion of taste in every spoonful.
Puncak Best Noodles prides itself on using only the freshest ingredients in their dishes. From hand-picked vegetables to carefully sourced meat and seafood, every element is thoughtfully selected to ensure the highest quality. This commitment to freshness shines through in the robust flavors and delightful textures of their noodle creations.
Puncak Best Noodles is a standout gem in Orchard Road's bustling culinary landscape, offering a Halal haven for noodle enthusiasts. With its diverse noodle offerings, commitment to quality, and warm hospitality, the restaurant continues to win the hearts and taste buds of locals and tourists alike. Whether you're a noodle aficionado or simply looking for a scrumptious dining experience, Puncak Best Noodles is a must-visit destination in Singapore.
Conclusion
Halal restaurants in Orchard, Singapore, have undoubtedly emerged as a vibrant and integral part of the city's diverse culinary landscape. With a rich tapestry of flavors and traditions, these eateries not only cater to the Muslim population but have also become a popular choice for locals and tourists alike. Through their commitment to stringent Halal guidelines, these establishments ensure that all diners can savor delectable dishes with peace of mind.
The unwavering support and recognition from Singapore's government have fostered an environment where these restaurants can thrive and expand, creating a dynamic gastronomic scene that celebrates diversity and inclusivity. As we move forward, it is clear that Halal restaurants in Orchard will continue to flourish, introducing innovative dishes and enhancing the overall culinary landscape of the city.
The article delved into the captivating history and growth of Halal restaurants in Orchard, shedding light on their cultural significance and the evolving demands of the community. From traditional local delicacies to international cuisines, these dining venues exemplify the fusion of modernity and tradition, presenting a wide array of mouthwatering choices for everyone.