Ocean City is a vibrant coastal destination that offers a delightful blend of sun, sand, and mouthwatering culinary experiences. Located in Maryland, this picturesque city is known for its beautiful beaches, lively boardwalk, and an array of exciting activities for visitors of all ages.
But what truly sets Ocean City apart is its diverse and thriving food scene, where you can indulge in a wide range of delectable dishes.
From the rich flavors of Mediterranean cuisine to the bold spices of Asian and Indian fare, Ocean City is a paradise for food enthusiasts. Join us as we explore the top halal restaurants in Ocean City MD, where you can savor authentic flavors and embark on a culinary journey like no other.
Top 5 Halal Restaurants in Ocean City MD
Touch of Mediterranean
OC Kabob
Everest Carryout
Sinbad Restaurant
OC Uptown Eats
Touch of Mediterranean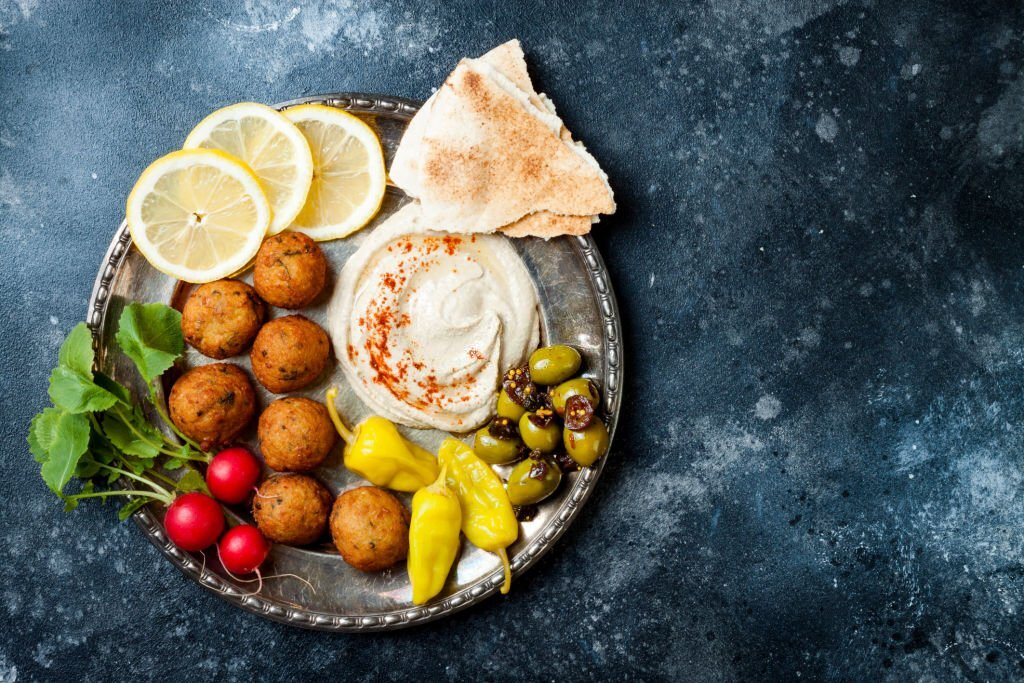 Recommended dishes: Lamb over Rice Bowl, Cheesesteak, Chicken Shawarma over Rice, Fries, Cheeseburger, Hummus, Wings, Pita Bread, Wrap, Chicken Shish
The Exquisite Menu
At Touch of Mediterranean, the menu is a delightful fusion of traditional Mediterranean cuisine and modern culinary creativity. From appetizers like hummus and falafel to savory entrees like chicken shawarma and lamb kebabs, the flavors will transport you to the Mediterranean coast. Freshly made pita bread, crisp salads, and flavorful dips are also signature dishes that capture the essence of the region. For seafood lovers, the menu features grilled shrimp and salmon, showcasing the bountiful offerings of the ocean that surrounds Ocean City.
Locally Sourced Ingredients
One of the distinguishing features of Touch of Mediterranean is their commitment to sourcing fresh and locally grown ingredients. By supporting local farmers and purveyors, this restaurant not only ensures the quality of their dishes but also contributes to the sustainability of the local community. With every bite, diners can taste the love and care that goes into each dish, making the dining experience even more authentic and enjoyable.
Aromatic Spices and Herbs
The Mediterranean region is known for its vibrant and aromatic spices and herbs. Touch of Mediterranean embraces this culinary tradition by infusing their dishes with a blend of flavors that awaken the senses. From fragrant garlic and onions to the distinctive combinations of cumin, coriander, and sumac, the spices at this restaurant deliver an explosion of tastes that transport you to the Mediterranean coastline.
Warm and Welcoming Atmosphere
In addition to the delectable food, the atmosphere at Touch of Mediterranean is warm and inviting. Whether you're dining with friends, family, or enjoying a romantic evening, the friendly staff adds a personal touch to your experience. The cozy interior and Mediterranean-themed decor create a relaxing ambiance that enhances your culinary journey.
OC Kabob and Grill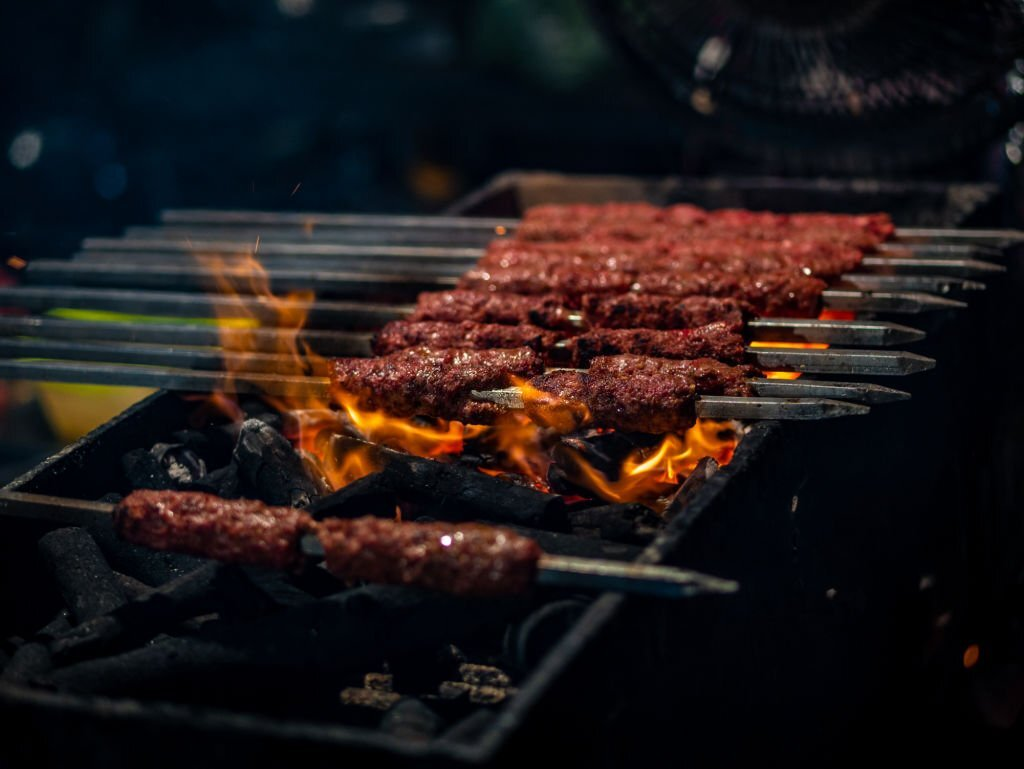 Recommended dishes: Falafel Sandwich, Chicken Kabob Plate, Pita Bread, Baklava, Hummus, Grape Leaves, Gyro Platter, Rice Pudding
Discovering OC Kabob and Grill
OC Kabob and Grill is a hidden gem located in Ocean City, Maryland, that offers a delightful taste of Mediterranean cuisine. With a focus on serving fresh and flavorful dishes, this restaurant has gained popularity among locals and tourists alike. The menu features an extensive selection of kabobs, including beef, chicken, lamb, and seafood, all marinated to perfection and grilled to order.
Mouthwatering Kabobs and Vegetarian Delights for All Tastes
Each kabob is prepared using the freshest ingredients, ensuring an authentic and flavorful dining experience. OC Kabob and Grill also caters to vegetarian and vegan diners, offering a variety of delicious options.
From falafel wraps and Greek salads to hummus platters and stuffed grape leaves, there are plenty of choices to satisfy plant-based preferences. The restaurant's commitment to accommodating different dietary needs makes it a popular destination for those seeking vegetarian and vegan-friendly meals.
A Commitment to Freshness and Quality
What sets OC Kabob and Grill apart is its commitment to using only the freshest and finest ingredients. The restaurant takes pride in sourcing high-quality meats, locally grown produce, and authentic Mediterranean spices. This dedication to freshness and quality shines through in every dish, creating a memorable dining experience for patrons.
Warm and Welcoming Atmosphere
OC Kabob and Grill provides a warm and inviting atmosphere, perfect for gathering with friends and family or enjoying a casual meal. The friendly and attentive staff ensure that guests feel welcomed and comfortable throughout their dining experience. Whether you choose to dine in or take advantage of the restaurant's delivery and takeout options, you can expect excellent service and a welcoming ambiance.
Everest Carryout
Recommended dishes: Paneer Tikka Masala, Chicken Momo, Steamed Momo, Chana Masala, Shahi Paneer, Chicken 65, Veggie Korma
A Fusion of Flavors
Located at 105 2nd St in Ocean City, Everest Carryout offers a tantalizing fusion of Chinese, Indian, and Nepalese cuisine. With a diverse menu and a commitment to high-quality ingredients, this restaurant has become a favorite among locals and tourists alike.
Taste That Satisfies Every Palate
At Everest Carryout, you'll find a wide range of options to satisfy every palate. From flavorful Indian curry dishes to traditional Chinese favorites like Kung Pao Chicken, there is something for everyone. The menu also features Nepalese specialties like momos (dumplings) and thukpa (noodle soup), providing a truly unique dining experience.
One of the standout dishes at Everest Carryout is their signature Chowmein. Available in chicken, shrimp, or vegetarian options, this dish is a crowd pleaser. Made with fresh ingredients and authentic spices, it's no wonder why customers keep coming back for more.
Welcoming Atmosphere and Excellent Customer Service
In addition to their delicious food, Everest Carryout also offers a welcoming atmosphere and excellent customer service. The staff is attentive and friendly, ensuring that every guest has a memorable dining experience. Whether you choose to dine in or order takeout, you can expect prompt service and top-notch quality.
Commitment to Quality and Locally Sourced Ingredients
The restaurant's commitment to quality extends beyond their food and service. Everest Carryout also prides itself on using the freshest ingredients and locally sourced produce whenever possible. This dedication to sourcing high-quality ingredients shines through in every dish, making for a truly exceptional dining experience.
Sinbad Restaurant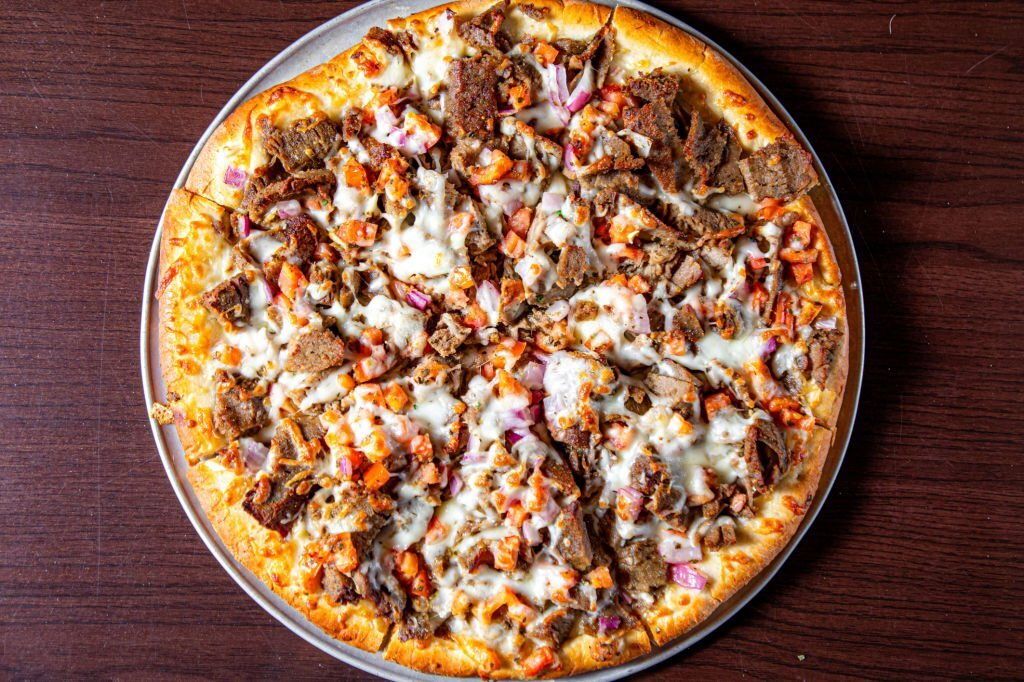 Recommended dishes: Gyros, French Fries, Cheesesteak Hoagie, Chicken Strips, Cold Cut Sub, Cheese Pizza, Onion Rings
A Diverse Menu to Satisfy Every Craving
One of the highlights of Sinbad Restaurant is its extensive menu. Whether you're in the mood for pizza, gyros, or a classic sub sandwich, this place has something for everyone. The pizza options range from traditional favorites like Margherita and Pepperoni to specialty creations like BBQ Chicken and Veggie Delight. Each pizza is made with fresh dough and quality ingredients, ensuring a delightful dining experience.
If you're craving Mediterranean flavors, Sinbad's gyros are a must-try. Prepared with tender slices of seasoned meat, fresh vegetables, and creamy tzatziki sauce, these gyros are bursting with flavor. Pair them with a side of crispy fries or a salad for a satisfying meal.
For those who prefer a lighter option, Sinbad Restaurant offers an array of salads. From classic Caesar salads to Greek salads packed with feta cheese and Kalamata olives, there's a salad to suit every taste. The restaurant also offers a selection of sub sandwiches with various fillings, including steak, chicken, and seafood.
An Inviting Atmosphere and Friendly Service
Aside from its delicious food, Sinbad Restaurant is known for its welcoming atmosphere and friendly service. The staff members are attentive and knowledgeable, ensuring that customers have a pleasant dining experience. The restaurant's casual and cozy ambiance makes it a perfect spot for family gatherings, a quick bite to eat, or a late-night meal after a night out on the town.
Positive Reviews From Satisfied Customers
Sinbad Restaurant has received numerous positive reviews from satisfied customers. They praise the restaurant's flavorful food, generous portion sizes, and reasonable prices. Many diners also appreciate the restaurant's late-night hours, making it a go-to spot for a post-party meal.
Oc Uptown Eats
Recommended dishes: Soft Shell Crab Sandwich, Chicken Parm, Uptown Cream of Crab Soup, Philly Cheese Steak, Crab Cake, Maryland Jumbo Lump Crab, Coleslaw, Mermaid Sandwich
A Culinary Haven
OC Uptown Eats takes pride in serving the best ribeye cheesesteaks in Ocean City. Each bite is a flavor explosion, with tender slices of ribeye cooked to perfection and topped with gooey cheese. The sandwiches are made with love and skill, using only the finest ingredients.
Seafood lovers will also find a variety of options to indulge in. The restaurant sources local, fresh seafood to guarantee the highest quality dishes. From succulent crab cakes to crispy fried shrimp, every seafood dish at OC Uptown Eats is a treat for the senses.
Local Freshness and In-House Sauces
OC Uptown Eats goes above and beyond in delivering exceptional food. They prioritize using locally sourced and in-season produce, ensuring that every dish is bursting with flavor and freshness. You can taste the difference in their salads and sides, which are made with care and attention.
Their in-house made sauces are a game-changer. Each sauce is crafted to perfection, complementing the flavors of their dishes perfectly. Whether it's a tangy aioli or a zesty dressing, the sauces elevate the dining experience at OC Uptown Eats.
Warm and Welcoming Atmosphere
In addition to its mouthwatering food, OC Uptown Eats offers a warm and welcoming atmosphere. The picnic-style outdoor seating allows you to enjoy your meal while taking in the fresh ocean air. The friendly staff adds to the charm of this local eatery, making you feel right at home.
Conveniently Located
Located at 14107 Coastal Hwy, OC Uptown Eats is easily accessible to both locals and visitors. Whether you're exploring the boardwalk or spending a day at the beach, this restaurant is just a short drive away. Its convenient location makes it a popular spot for grabbing a satisfying meal after a day of fun in the sun.
Conclusion
Ocean City, Maryland, offers a diverse and welcoming culinary landscape that caters to a wide range of dietary preferences, including those seeking Halal options. From the tantalizing flavors of Middle Eastern cuisine to the mouthwatering dishes served at seafood establishments with Halal-certified offerings, this beachside destination has something for everyone.
Whether you're a local resident or a visitor exploring the city, the availability of Halal restaurants in Ocean City ensures that you can savor delicious, culturally diverse meals while enjoying the coastal charm of this beautiful destination.
So, the next time you're in Ocean City, be sure to explore the delightful world of Halal dining options that await you, promising a delightful culinary journey filled with flavor, tradition, and warmth.