Singapore, known as a melting pot of cultures and cuisines, has always been celebrated for its vibrant food scene. From traditional hawker fare to gourmet delights, the city-state has something to satiate every gastronomic craving. Among the myriad of dining experiences, one culinary trend has been captivating the taste buds and hearts of locals and tourists alike – Halal Chinese restaurants.
In this diverse and multicultural nation, where different communities live harmoniously side by side, the demand for Halal Chinese cuisine has risen steadily. Embracing this growing culinary diversity, a new generation of visionary restaurateurs has emerged, redefining the concept of Chinese cuisine while staying true to its roots.
Discover the stories behind these innovative culinary entrepreneurs, learn about the challenges they faced in adapting traditional recipes to meet Halal requirements, and gain insights into how their passion for culinary excellence continues to bridge cultural gaps and bring people together through the universal language of food.
Top 10 Halal Chinese Restaurants in Singapore
The Dim Sum Place
The Fortune Cookie
Tang Tea House
Aisyah Restaurant
A-Poh Kitchen
West Co'z Cafe
Nuodle
Segar Restaurant
Cahaya Restaurant
Home Of Seafood
The Dim Sum Place
What Customers Say
"We used to always order from this place via Grab when we lived close by. Finally got to try the restaurant in person & it was a great experience, no doubt! The customer service was really good, all the servers were friendly. The dim sum is really by far the best we've had. The spinach dumpling with shrimp is a repeat order for us, it's soooo good!!! Definitely cannot recommend it enough! The dumplings are filled generously & the skin is so soft & tasty. The chili pairs so well with the dumplings too. Though we didn't get the fried rice this time round, we definitely recommend that too! It has a truffley taste to it despite there not being any truffle in it! There is also the taste of wok hey."
"Staff are friendly and prompt, menu is pretty comprehensive. Food was good, better than most dim sum places in singapore, but price is a little steep (worth it in my opinion though!) The place is also halal so it's a great option for meeting up with friends who require halal options! Will definitely be back again."
"Been coming here for the past 3 years and their food and service has always been pleasant! Highly recommend the Angelica medicinal duck if you're into herbal food. Garlic fried rice with onsen egg also solid!"
Rating: 4/5
Opening Hours: Monday to Sunday (11:00 am – 11:00 pm)
Address: 161 Jalan Besar Singapore 208876
Contact: +65 6655 8787
Menu
Recommended dishes: Soup dumplings, Vermicelli Roll, Egg Tart, Shrimp Dim Sum, Roasted Chicken Char Siew, Deep Fried Fish Skin and Salted Egg Yolk.
Preserving Culinary Traditions
The Dim Sum Place masterfully blends the richness of traditional Chinese culinary heritage with Halal ingredients, resulting in a remarkable fusion of flavors. Led by a team of skilled chefs, the restaurant takes pride in serving Halal-certified dishes without compromising on the authenticity and quality of traditional Chinese cuisine.
Artistry in Every Bite
As the name suggests, The Dim Sum Place excels in crafting a tantalizing assortment of dim sum dishes. From steamed dumplings filled with succulent meats to flavorful vegetable and seafood delights, each bite is a delightful burst of flavors. The restaurant's dim sum menu caters to both the adventurous foodie and the seasoned dim sum aficionado, with creative combinations that appeal to every palate.
A twist on the classic barbecue bun, this version uses tender and juicy Halal-certified chicken char siew, wrapped in a fluffy, slightly sweet bun.
These traditional dumplings are filled with a blend of minced chicken and shrimp, creating a harmonious balance of taste and texture.
A crowd-favorite, these golden-brown buns ooze with luscious, salted egg yolk custard, offering a delectable contrast of sweet and savory.
Translucent steamed prawn dumplings showcase the chef's precision and attention to detail, resulting in a dish that is both visually appealing and scrumptious.
Feast for the Senses
The Dim Sum Place goes beyond offering Halal Chinese cuisine, it also caters to the dietary needs of various customers. Vegetarian and vegan options are available, ensuring that everyone can enjoy a delicious meal without compromising on their dietary preferences.
The Dim Sum Place is more than just a Halal Chinese restaurant; it's a celebration of culinary artistry, cultural fusion, and warm hospitality. By crafting authentic flavors using Halal ingredients, the restaurant has successfully carved a niche for itself in Singapore's vibrant dining landscape.
The Fortune Cookie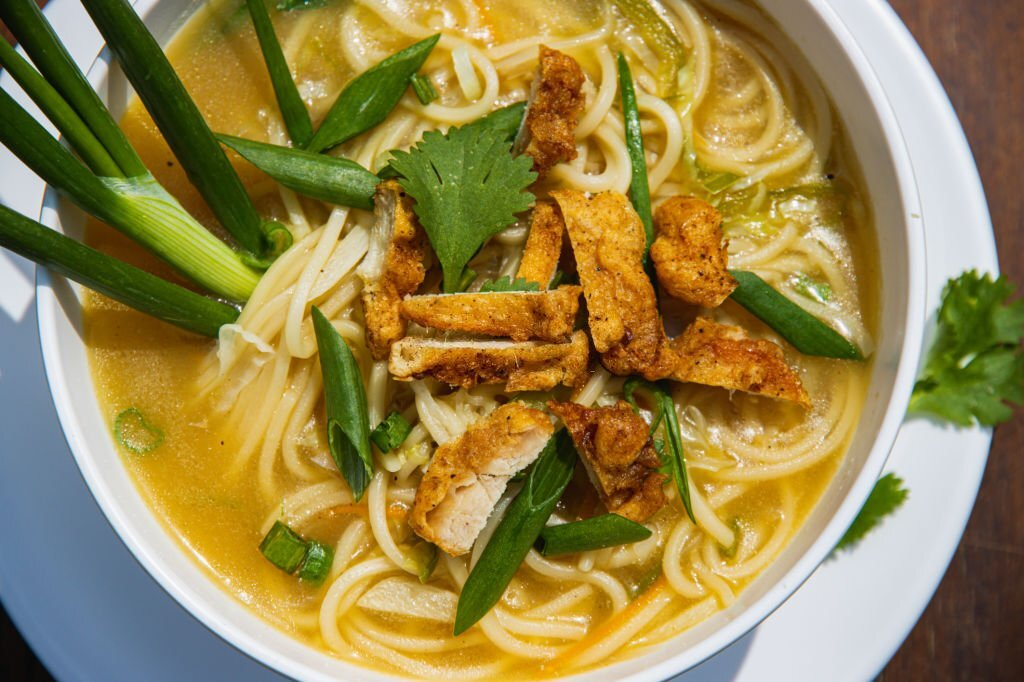 Rating: 5/5
Opening Hours: Monday to Sunday (11:00 am – 11:00 pm)
Address: 11 Bussorah Street Singapore 199432
Contact: +65 9002 4414
Menu
Recommended dishes: Wasabi Prawn, Egg Fried Rice, Kung Pao Chicken, Noodle Soups, Hot & Sour Seafood Salad, Smocked Duck Noodle.
What Customers Say
Read More Reviews Here
A Culinary Oasis
Nestled in the heart of Singapore, The Fortune Cookie has earned a reputation for delivering a unique and immersive dining experience.
The restaurant embodies a harmonious blend of Chinese culinary traditions and Halal principles, ensuring that Muslim patrons can savor delicious dishes without compromising their beliefs.
Menu Rich in Chinese Delights
The menu at The Fortune Cookie is a testament to the richness of Chinese cuisine. From delectable dim sum to aromatic stir-fried dishes and hearty noodle soups, the restaurant offers a wide array of choices, each crafted with precision and attention to detail.
Whether it's the iconic Peking duck or mouthwatering Kung Pao chicken, every dish promises an explosion of flavors that leave patrons yearning for more.
What sets The Fortune Cookie apart is its commitment to Halal standards. Only the finest halal-certified ingredients are used in their dishes, ensuring that Muslims can relish their meals with complete peace of mind.
The restaurant's kitchen is halal-certified, and every step of the food preparation process adheres to strict halal guidelines, maintaining the integrity of the cuisine.
Beacon of Inclusivity
In a world where harmony and inclusivity are valued, The Fortune Cookie stands as a symbol of unity. It exemplifies the idea that good food can bring people together, regardless of their backgrounds or beliefs. Locals and tourists alike gather at The Fortune Cookie to relish the taste of authentic Chinese delicacies, embracing diversity while celebrating the similarities that bind us as humans.
The Fortune Cookie is more than just a Halal Chinese restaurant; it is a testament to Singapore's multicultural ethos. By offering an authentic and inclusive culinary experience, it has garnered a loyal following of diners who appreciate the blend of Chinese traditions with Halal principles.
Tang Tea House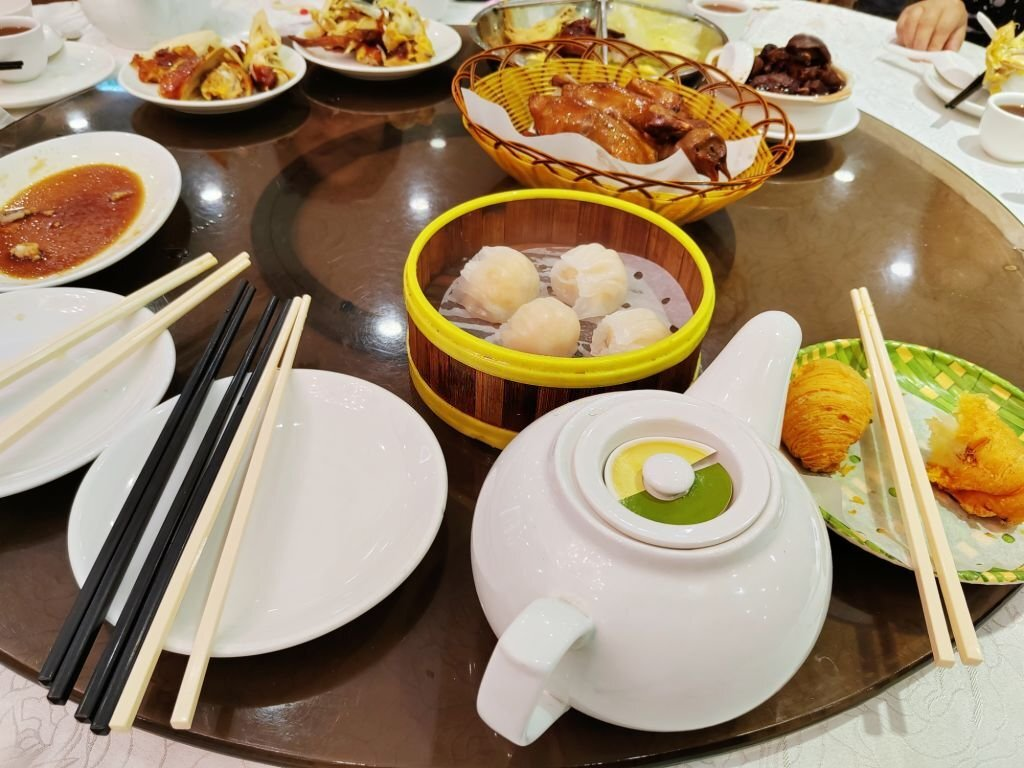 Rating: 4/5
Opening Hours: Monday to Sunday (10:00 am – 4:00 pm)
Address: 359 Bedok Rd Singapore 469547
Contact: +65 6445 9100
Menu
Recommended dishes: Wanton Soup, BBQ Chicken, Oats Prawn, Fried Chicken with Black Pepper, Stingray, Assam Fish Head, Fried Baby Squid.
What Customers Say
Read More Reviews Here
A Culinary Legacy
Tang Tea House, a Halal-certified Chinese restaurant that brings authentic Chinese flavors to the Muslim community and visitors.
Established in 1997, Tang Tea House has a legacy that spans over two decades. The restaurant was founded with the vision of offering a wide array of Halal Chinese dishes without compromising on taste and authenticity. This endeavor aimed to cater to the growing demand for Halal dining options in Singapore, ensuring that everyone could savor the flavors of Chinese cuisine without any dietary restrictions.
Flavorful Menu
Tang Tea House takes pride in its extensive menu, which showcases a plethora of Chinese dishes, each crafted with precision and attention to detail. Whether one craves the robust flavors of Szechuan cuisine or the subtle taste of Cantonese delicacies, this restaurant has something to delight every palate.
One of the highlights of Tang Tea House is its sumptuous selection of dim sum. From the classic steamed baskets of dumplings to the crispy and delectable fried offerings, the dim sum spread is a must-try. Indulge in the soft and fluffy Char Siu Bao (barbecue pork bun), the savory Siew Mai (steamed dumplings), and the irresistible Liu Sha Bao (molten salted egg yolk custard bun).
The skilled chefs at Tang Tea House display their mastery in the art of wok-frying. The enticing aroma of dishes like Black Pepper Beef, Kung Pao Chicken, and Salted Egg Prawns fill the air, tempting taste buds and leaving diners craving for more.
For those seeking comfort in a bowl, Tang Tea House offers an array of noodle dishes and soul-soothing soups. From the popular Char Kway Teow (stir-fried flat rice noodles) to nourishing bowls of Chicken Herbal Soup, there's something for every noodle enthusiast.
Culinary Haven
So, the next time you find yourself in the vibrant streets of Singapore and crave the delights of Chinese cuisine, make your way to Tang Tea House. Immerse yourself in the tantalizing flavors, embrace the cultural diversity, and savor the essence of Halal Chinese cuisine in this delightful culinary haven.
Aisyah Restaurant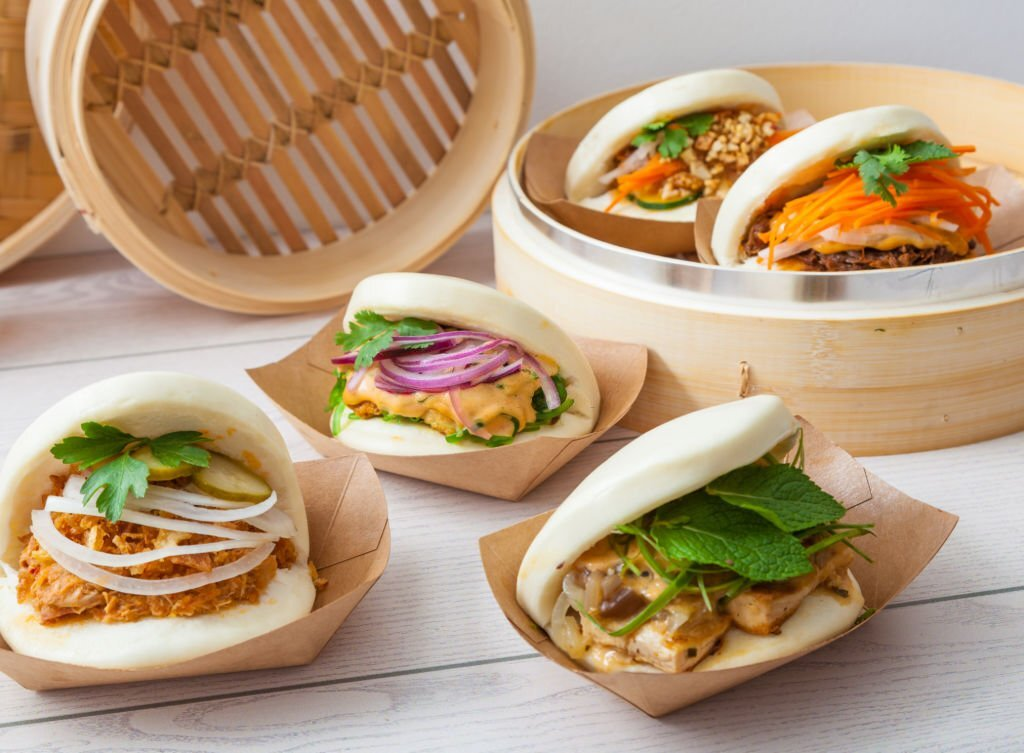 Rating: 4.5/5
Opening Hours: Wednesday to Sunday (11:00 am – 9:00 pm)
Address: 121 Telok Ayer Street Singapore 06
Contact: +65 9372 4321
Menu
Recommended dishes: Braised Mutton, Chili Crab and Salted Egg Prawns, Mango Pomelo Sago, Char Kway Teow and Beef Hor Fun.
What Customers Say
Read More Reviews Here
A Feast for the Senses
Aisyah Restaurant is a trailblazer in Singapore, bringing together two seemingly distinct culinary traditions – Chinese and Halal. This fusion not only caters to the dietary needs of Muslim patrons but also showcases the versatility of Chinese cuisine.
The restaurant adheres to strict Halal practices, ensuring that all its ingredients are sourced from certified Halal suppliers and prepared in accordance with Islamic dietary guidelines. By doing so, Aisyah Restaurant creates an inclusive dining experience where all guests can enjoy a delicious and culturally rich meal.
Upon entering Aisyah Restaurant, guests are greeted with an inviting ambiance that seamlessly blends traditional Chinese decor with contemporary elements. The welcoming atmosphere sets the stage for a remarkable dining adventure, where patrons can explore an extensive menu featuring an array of Halal Chinese dishes.
Aromatic Dishes
Aisyah's dim sum selection is a crowd-pleaser. From steaming baskets of succulent Har Gow (shrimp dumplings) to delicate Char Siew Bao (barbecue chicken buns), each bite bursts with authentic flavors reminiscent of the vibrant street markets of China.
One of the highlights of Chinese cuisine is its aromatic stir-fried dishes. Aisyah Restaurant offers an impressive selection, from classic Kung Pao Chicken to the robust Black Pepper Beef. Each dish is meticulously prepared, showcasing a harmonious blend of spices and premium Halal-certified meats.
Noodles are an integral part of Chinese cuisine, symbolizing longevity and prosperity. Aisyah's array of noodle dishes, including the popular Char Kway Teow and delectable Beef Hor Fun, tantalize the taste buds with their umami-rich flavors.
Culinary Innovation and Diversity
With Singapore's proximity to the sea, it comes as no surprise that seafood features prominently on the menu. Aisyah's seafood offerings, such as the Chili Crab and Salted Egg Prawns, cater to seafood enthusiasts with their delectable blend of spices and freshness.
No culinary journey is complete without a sweet ending. Aisyah Restaurant offers an assortment of Halal Chinese desserts, such as the classic Egg Tarts and refreshing Mango Pomelo Sago, leaving patrons with a delightful and satisfying finish to their meal.
Aisyah Restaurant stands as a shining example of Singapore's culinary innovation and cultural diversity. With its dedication to crafting exquisite Halal Chinese cuisine, the restaurant has created a harmonious blend of flavors that not only tantalizes the taste buds but also fosters a sense of community and inclusivity.
A-Poh Kitchen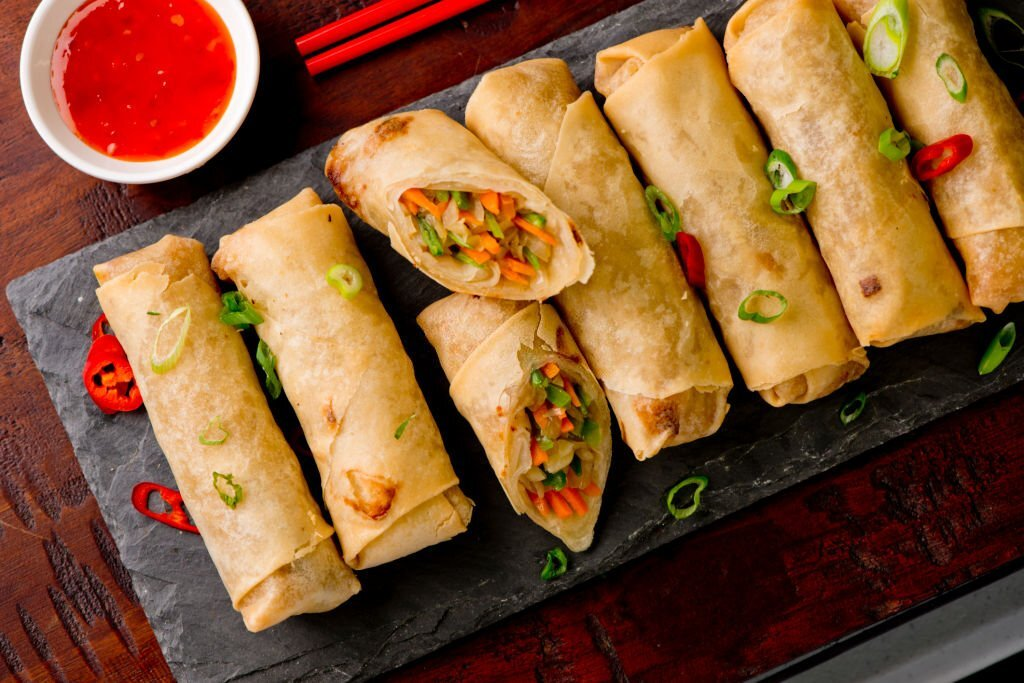 Rating: 4/5
Opening Hours: Monday to Sunday (11:30 am – 9:30 pm)
Address: BLk 354, #01-223, Clementi Ave 2 Singapore 120354
Contact: +65 6774 5534
Menu
Recommended dishes: Chicken Dumplings, Spring Rolls, Curry Fish Head, Bitter Gourd Fish Head with Black Bean Sauce.
Honoring Grandmother's Legacy
A-Poh Kitchen takes its name from "Ah Poh," which means "grandmother" in the Hokkien dialect. The restaurant pays homage to the founder's grandmother, whose passion for cooking and traditional Chinese recipes served as the inspiration for this culinary venture. The recipes handed down through generations form the heart and soul of A-Poh Kitchen's menu.
Nestled in the bustling streets of Singapore, A-Poh Kitchen boasts an inviting ambiance that blends modernity with touches of Chinese heritage. The warm and friendly atmosphere makes it an ideal place for families, friends, and food enthusiasts to gather and experience the essence of Chinese cuisine.
Culinary Creativity Meets Tradition
A-Poh Kitchen's menu is a tantalizing blend of traditional Chinese favorites and innovative culinary creations. From appetizers to mains and desserts, each dish is carefully crafted with the finest ingredients, captivating flavors, and impeccable presentation.
The restaurant's appetizers set the tone for a memorable meal. Guests can relish delightful dumplings, spring rolls, and succulent chicken satay, all served with signature sauces that leave taste buds tingling with delight.
A-Poh Kitchen's repertoire of mains showcases the rich diversity of Chinese cuisine. Savory Black Pepper Beef, aromatic Hainanese Chicken Rice, flavorful Seafood Hor Fun, and the beloved Salted Egg Yolk Prawns are just a few of the highlights that promise an explosion of flavors with every bite.
No Chinese meal is complete without noodles or rice, and A-Poh Kitchen offers a range of tantalizing options. From classic Char Kway Teow to mouthwatering Nasi Goreng, these dishes cater to a variety of palates.
Resounding Success
Since its inception, A-Poh Kitchen has earned resounding acclaim from both locals and tourists alike. Food critics have praised the restaurant for its dedication to maintaining the authenticity of Chinese flavors while catering to the Halal dining niche. Its commitment to quality, taste, and inclusivity has garnered a loyal customer base and glowing reviews.
If you find yourself in Singapore, take a culinary journey to A-Poh Kitchen to savor the magic of authentic Chinese cuisine prepared with love and tradition while embracing the spirit of inclusivity that brings people together over a shared love for great food.
West Co'z Cafe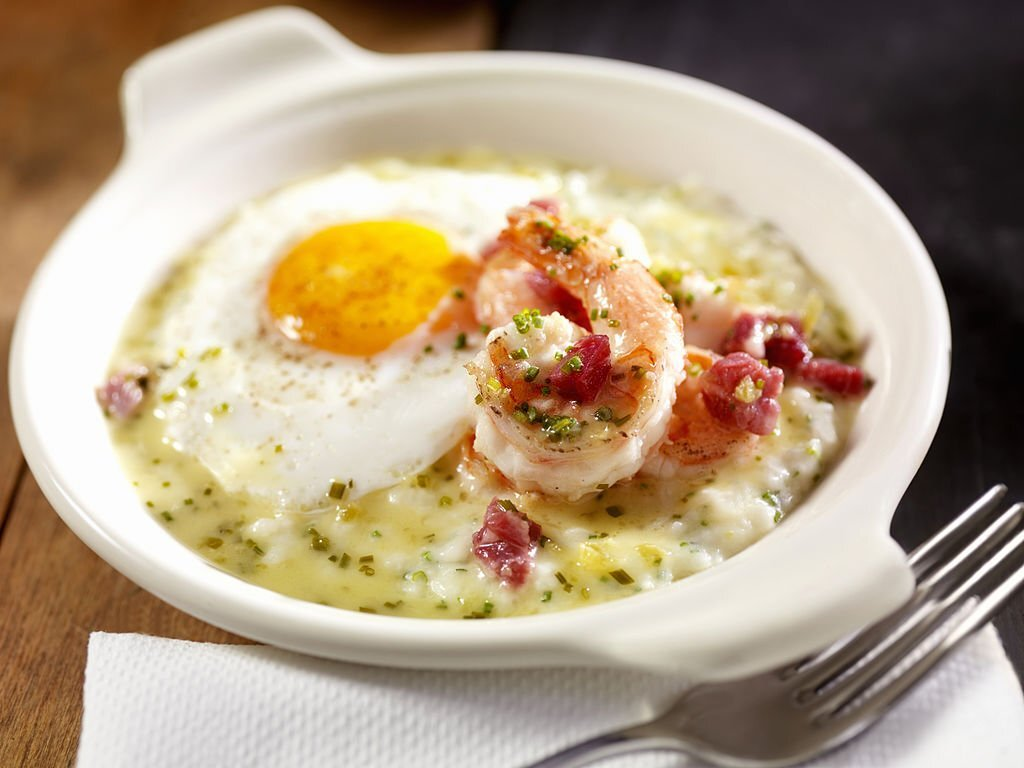 Rating: 3/5
Opening Hours: Monday to Sunday (11:30 am – 9:30 pm)
Address: 154 West Coast Road #02-23 West Coast Plaza Singapore 127371
Contact: +65 6779 1303
Menu
Recommended dishes: Curry Fish Tail, Mango Salad, Sweet and Sour Fish, Black Pepper Beef, Kung Pao Chicken, and Szechuan Eggplant.
A Culinary Gem
In the heart of Singapore, West Co'z Cafe has been a popular destination for food lovers since its inception. It is one of the few Halal-certified Chinese restaurants in the city, making it a top choice for Muslim residents and visitors seeking the rich and flavorful experience of Chinese cuisine without compromising their religious beliefs.
At West Co'z Cafe, the culinary team takes great pride in presenting an extensive menu that captures the essence of authentic Chinese cuisine while adhering to strict Halal standards. The restaurant offers an array of dishes representing various regional Chinese flavors, ensuring there's something to delight every palate.
Meticulously Prepared Dishes
The dim sum selection at West Co'z Cafe is a favorite among diners. From classic steamed dumplings filled with succulent meats and vegetables to crispy spring rolls and fluffy buns, every bite is an explosion of flavors and textures.
West Co'z Cafe also serves an array of noodle and rice dishes that showcase the versatility of Chinese cuisine. Indulge in their fragrant Hainanese Chicken Rice, slurp on the comforting Beef Hor Fun, or savor the well-loved Singaporean favorite, Char Kway Teow.
For main courses, the restaurant offers an array of seafood, chicken, beef, and vegetable dishes, each meticulously prepared with the finest ingredients. Diners can feast on delicacies like Sweet and Sour Fish, Black Pepper Beef, Kung Pao Chicken, and Szechuan Eggplant, to name a few.
Preserving Culinary Traditions
West Co'z Cafe stands as a shining example of how culinary traditions can be preserved while catering to diverse dietary needs. With its Halal Chinese cuisine, welcoming ambiance, and customer-focused approach, the restaurant has earned a special place in the hearts of Singapore's food enthusiasts.
Nuodle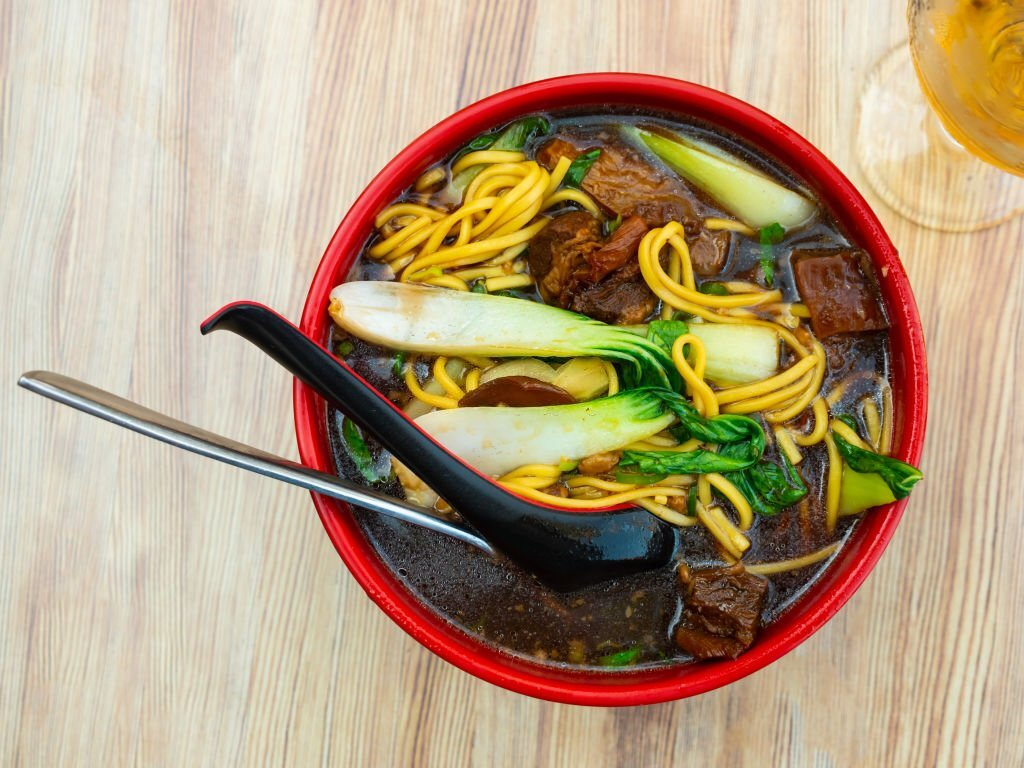 Rating: 5/5
Opening Hours: Monday to Sunday (10:30 am – 11:00 pm)
Address: 9 Raffles Pl, #02 – 04 Singapore
Contact: +65 9189 9937
Menu
Recommended dishes: Shrimp Dumplings, Chicken Stew, Egg Noodle Bowl, Lemon Moijito, Mutton Bow Buns, Beef Rice Bowl and Egg Tarts.
Bridging Culinary Traditions
Combining traditional Chinese culinary heritage with the demands of a multicultural society, Nuodle has managed to create a dining experience that caters to a diverse range of palates while respecting the halal dietary requirements.
Nuodle was founded in 2015 with a vision to bridge the gap between traditional Chinese cuisine and the halal-conscious community in Singapore. The name "Nuodle" is a play on words, cleverly combining "noodle" with "halal" to encapsulate the essence of the restaurant's concept.
The founders sought to create a space where everyone, regardless of their dietary restrictions, could come together and enjoy the rich flavors of Chinese culinary artistry.
Central to Nuodle's philosophy is the commitment to using only high-quality ingredients sourced from halal-certified suppliers. This ensures that every dish served meets stringent halal standards while maintaining the authenticity of traditional Chinese flavors.
Culinary Artistry with Love
The restaurant takes pride in its culinary expertise, ensuring that each meal is prepared with love and passion, bringing joy to every customer's taste buds.
The open kitchen concept allows diners to witness the skilled chefs at work, hand-pulling noodles and wok-frying delectable dishes. This not only adds to the immersive dining experience but also demonstrates the restaurant's commitment to transparency and freshness.
The highlight of the Nuodle experience lies in its diverse menu, boasting an array of mouthwatering dishes inspired by various regions of China. From hearty noodle soups to aromatic stir-fried delicacies, each dish is a masterpiece in itself.
A tantalizing bowl of silky hand-pulled noodles in a rich and flavorful beef broth, served with succulent slices of halal-certified beef, topped with green onions and bean sprouts.
This iconic Sichuan dish features tender chunks of halal-certified chicken, stir-fried with cashew nuts, dried chili peppers, and Sichuan peppercorns, delivering a perfect balance of spice and nuttiness.
For those craving bite-sized delights, the dim sum platter offers an assortment of steamed and fried halal-certified dumplings, showcasing a variety of flavors and textures.
A classic Chinese dish, Nuodle's halal-certified Peking Duck is expertly roasted to perfection, served with thin pancakes, cucumber, spring onions, and hoisin sauce.
Fostering Culinary Harmony
Nuodle has undoubtedly made its mark in Singapore's culinary landscape, offering a delightful haven for halal-conscious diners seeking authentic Chinese cuisine. By skillfully blending tradition with modernity, Nuodle has created a space where diverse communities can come together and revel in the harmonious symphony of flavors.
Segar Restaurant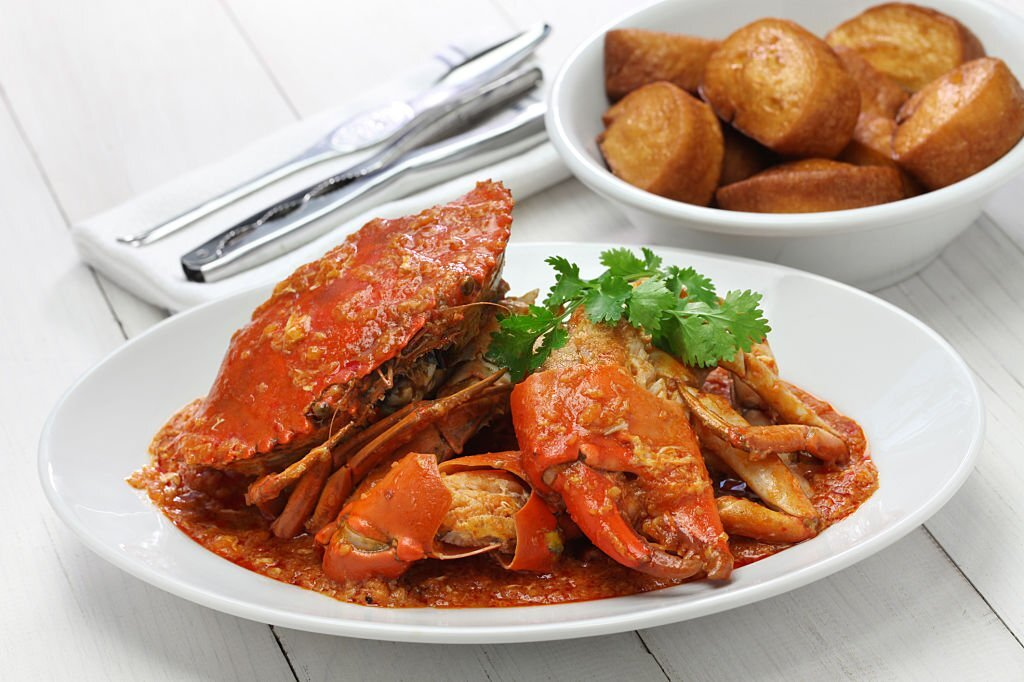 Rating: 4.5/5
Opening Hours: Monday to Sunday (11:30 am – 10:30 pm)
Address: B2-39/40/41, 133 New Bridge Road, Chinatown Point Singapore 059413
Contact: +65 6444 1778
Menu
Recommended dishes: Hotplate Bean curd, Oyster Omelette, Gong Bao Chicken, Chicken with Dried Chilli and Black Pepper Beef, Chili Crab.
A Culinary Journey
Segar Restaurant distinguishes itself by masterfully crafting dishes that maintain the authentic essence of Chinese cuisine while strictly adhering to Halal standards.
Located in the heart of Singapore, this restaurant has been enticing food enthusiasts since its inception. Boasting an extensive menu, Segar showcases a myriad of flavors, textures, and aromas that reflect the rich and diverse heritage of Chinese cooking.
Diverse Culinary Palette
Segar Restaurant's menu is a treasure trove of culinary delights, featuring a wide range of dishes that cater to different tastes.
The restaurant is renowned for its hotpot offerings, allowing diners to create their personalized soup bases and select from an assortment of fresh ingredients like seafood, vegetables, and premium meats. With an array of flavorful broths and dipping sauces, this communal dining experience is perfect for sharing cherished moments with loved ones.
From mouthwatering Gong Bao Chicken to savory Black Pepper Beef, Segar's signature dishes never fail to impress. The skilled chefs expertly infuse each dish with authentic Chinese spices, resulting in a symphony of flavors that delight the taste buds.
Flavorful Feast
With Singapore's coastal location, seafood plays a significant role in local cuisine. Segar Restaurant showcases an array of seafood delicacies, from the delectable Chili Crab to the aromatic Butter Prawns, ensuring a truly satisfying dining experience.
Segar Restaurant stands as a testament to Singapore's culinary diversity, showcasing how traditional Chinese cuisine and Halal practices can harmoniously coexist. By obtaining Halal certification, Segar has gone above and beyond in its commitment to inclusivity and welcoming diners from all walks of life.
Cahaya Restaurant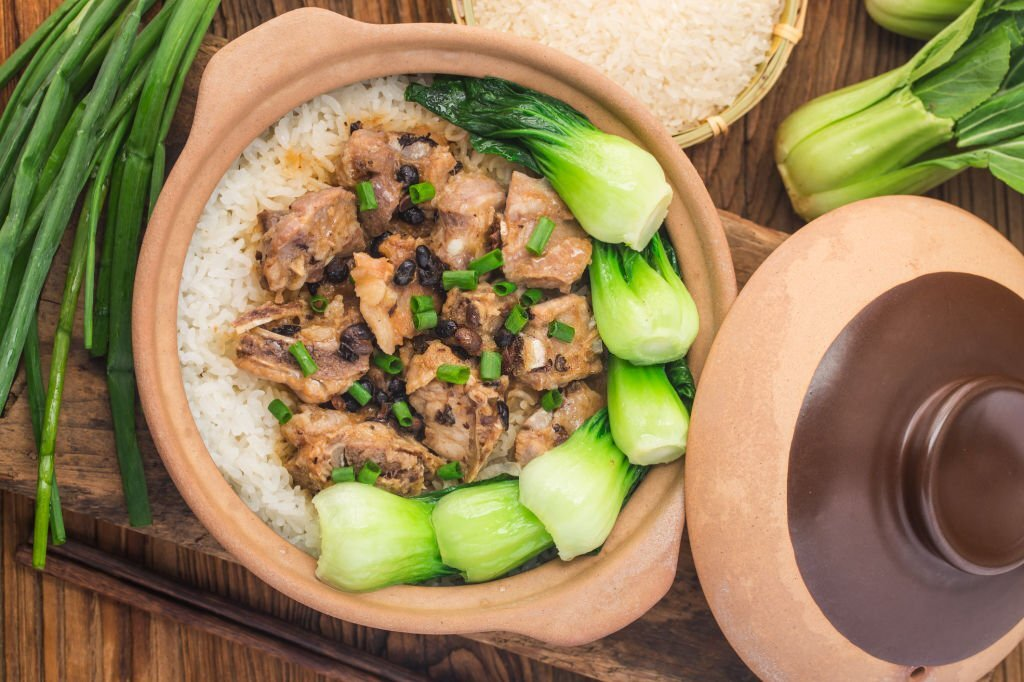 Rating: 4/5
Opening Hours: Monday to Sunday (11:30 am – 10:30 pm)
Address: 2 Handy Road #02-01 The Cathay Singapore 229233
Contact: +65 6732 7888
Menu
Recommended dishes: Cantonese dim sum, Duck Curry, Chicken Tart, Beef Fried Rice, Sweet & Sour Soup, Curry Head Fish.
A Fusion of Flavors and Value
Located in Singapore, Cahaya Restaurant stands out as a haven for food enthusiasts seeking an exceptional blend of Chinese culinary traditions with Halal ingredients.
The restaurant's name "Cahaya," which translates to "light" or "illumination" in Malay, perfectly embodies its philosophy – to illuminate the vibrant flavors of Chinese dishes while adhering to Halal practices.
The staff at Cahaya Restaurant deserves special mention. Their attentive and friendly nature enhances the overall dining experience, ensuring that every visitor feels valued and well taken care of.
Diverse and Delectable Menu
The menu at Cahaya Restaurant boasts an array of mouthwatering dishes that represent the best of Chinese cuisine while adhering to Halal principles. From classic favorites like Cantonese dim sum and Peking duck to tantalizing Sichuan stir-fries and fragrant Hainanese chicken rice, each dish is meticulously prepared by skilled chefs to deliver an unforgettable dining experience.
One must try their signature dish, the "Cahaya Blossom," a sumptuous platter that showcases an assortment of appetizers and starters – a true delight for the senses. Additionally, their "Harmony Hot Pot" is a must-try, bringing together a delightful combination of fresh seafood, tender meats, and an array of vegetables in a delectable broth.
A Gastronomic Journey
Cahaya Restaurant goes beyond just being a culinary establishment, it serves as a symbol of Singapore's multicultural identity, where people of different backgrounds can come together and enjoy a meal without compromising their beliefs or values. By embracing diversity through food, Cahaya Restaurant plays an integral role in fostering harmony and understanding within the community.
So, the next time you find yourself in Singapore and craving a delectable Halal Chinese meal, make sure to embark on an enlightening journey of flavors and traditions at Cahaya Restaurant – where the fusion of Halal and Chinese cuisine creates a gastronomic experience unlike any other.
Home Of Seafood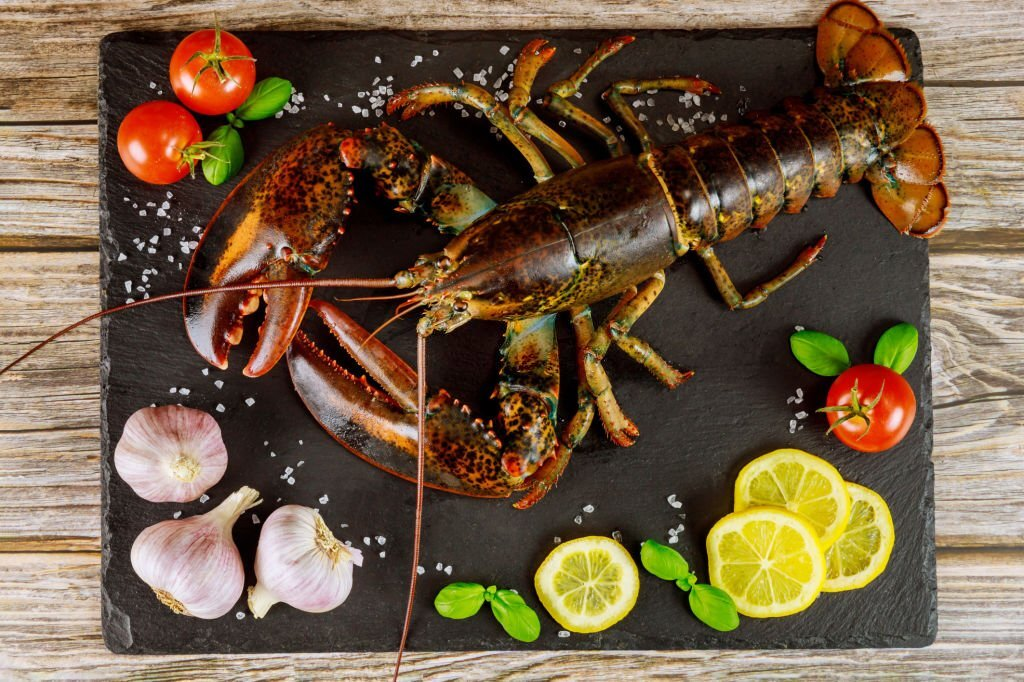 Rating: 3.5/5
Opening Hours: Monday to Sunday (10:30 am – 11:30 pm)
Address: 1 Joo Chiat Place Singapore 42
Contact: +65 6442 5180
Menu
Recommended dishes: Salted Egg Yolk Prawns, Crispy Buns, Exquisite White Pepper Crab, Fish Maw & Fresh Crab Meat Broth and Wok-Fried Prawn with Fragrant Butter
Singapore prides itself on being a melting pot of cultures, and the culinary scene reflects this amalgamation. "Home Of Seafood" is a prime example of the nation's culinary diversity, where traditional Chinese recipes have been masterfully adapted to meet Halal requirements.
Culinary Fusion at its Finest
The menu boasts an extensive selection of seafood delicacies prepared with finesse and creativity. From succulent crabs drenched in rich chili crab sauce to perfectly steamed fish garnished with ginger and scallions, each dish showcases the chef's dedication to creating seafood masterpieces. The tantalizing aroma and flavors that emanate from the kitchen are enough to whet the appetite of any food lover.
Salted Egg Yolk Prawns, this dish features plump, juicy prawns coated with a luscious layer of salted egg yolk sauce. The combination of sweet, salty, and creamy flavors creates a harmonious blend that leaves diners craving for more.
A delightful twist on a classic Chinese cereal dish, this rendition features tender, succulent squid enveloped in a crispy cereal coating. The dish strikes the perfect balance between texture and taste, making it a hit among both young and old.
Black Pepper Crab Sensation
A favorite among spice enthusiasts, the Black Pepper Crab tantalizes the taste buds with its bold and peppery flavor profile. The crabs are expertly wok-tossed in a rich black pepper sauce, making it a must-try for those seeking an intense culinary experience.
Feast for the Senses
Home Of Seafood strategically situates itself in a central location within Singapore, ensuring easy accessibility for locals and tourists alike. Its prominence and reputation attract both loyal customers and newcomers eager to savor a unique culinary experience.
Home Of Seafood stands as a shining example of Singapore's ability to embrace cultural diversity and blend culinary traditions harmoniously. Through its Halal-certified Chinese cuisine, the restaurant has created a haven for seafood lovers of all backgrounds.
From the fresh seafood offerings to the innovative flavor combinations, every aspect of Home Of Seafood is designed to delight the senses and create lasting memories. For a taste of authentic Halal Chinese seafood in the heart of Singapore, this restaurant is an absolute must-visit.
Conclusion
The rise of Halal Chinese restaurants in Singapore represents a fascinating convergence of diverse culinary traditions that caters to the multicultural fabric of the nation. These establishments have successfully broken barriers, showcaseS the adaptability and creativity of both Chinese and Malay cuisines, while also embracing the principles of Halal preparation and certification.
Through their commitment to serving delectable Halal Chinese dishes, they have not only delighted the Muslim community but have also become a popular choice among people from various backgrounds.
Additionally, the success of these restaurants highlights the potential for future ventures that blend various cultural influences to create unique and inclusive dining experiences. It is a testament to the openness and acceptance of Singaporeans towards embracing new ideas and flavors, promoting a harmonious coexistence in a vibrant food landscape.