Singapore, a vibrant cosmopolitan hub renowned for its diverse cultural heritage, enthralls food enthusiasts with a cornucopia of delectable delights from around the world. For Muslim residents and travelers seeking a taste of Singapore's gastronomic wonders while adhering to their Halal dietary preferences, the city has become a culinary haven. From bustling hawker centers to chic cafes and restaurants, the island nation offers a plethora of Halal dining options to cater to every palate.
While the city is known for its luxurious and upscale dining establishments, we believe that exceptional culinary experiences need not come with exorbitant price tags.
Buckle up as we navigate the bustling streets, unraveling a tapestry of mouthwatering dishes that tantalize the taste buds and satiate your craving for a budget-friendly Halal feast.
We will venture beyond the well-trodden paths to unearth hidden gems nestled in charming neighborhoods, each offering a unique blend of flavors that celebrate Singapore's multicultural essence.
From traditional Malay cuisine to tantalizing Indian curries, aromatic Middle Eastern delights, and contemporary fusion dishes, our exploration encompasses the finest culinary treasures, proving that affordability does not compromise on quality.
Join us as we delve into the stories behind these humble eateries, learn about the masterful chefs who weave magic in their kitchens, and uncover the anecdotes that make each establishment an essential part of Singapore's culinary tapestry.
Whether you're a local in search of new dining haunts or a traveler eager to savor the authentic tastes of Singapore, this guide promises to be a compass leading you to the best affordable Halal restaurants that delight both your taste buds and your wallet.
Top 10 Affordable Halal Restaurants in Singapore
The Great Mischief
Islamic Restaurant
Cajun On Wheels
All Things Delicious
IndoChlli
Halia
Wanderlust
Saltwater
The Paggung
The Dimsum Place
The Great Mischief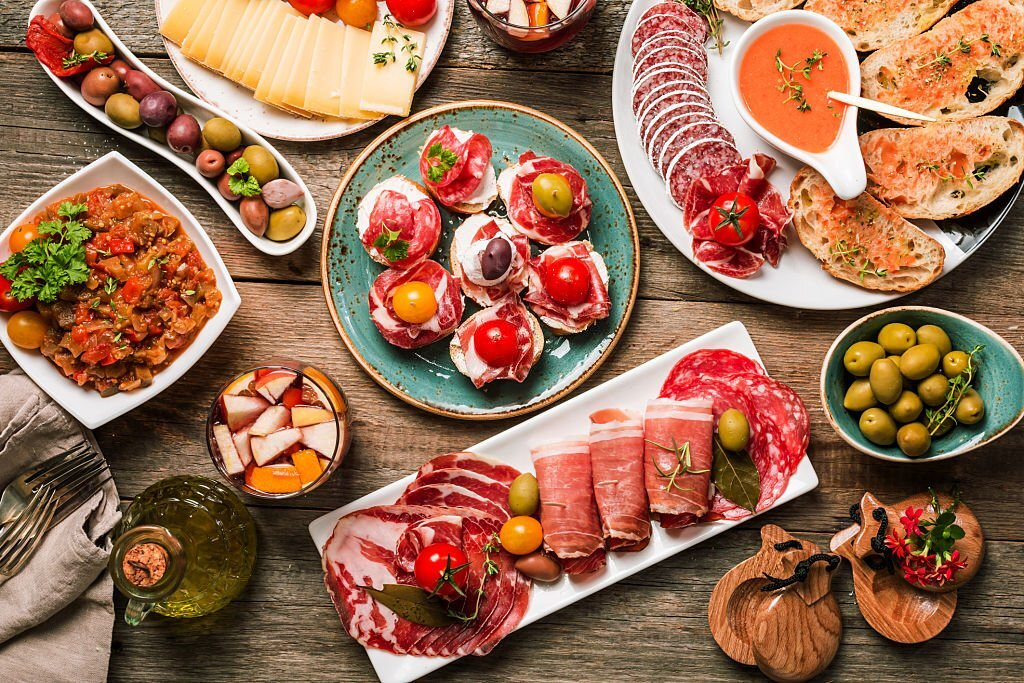 The makers of The Great Mischief are The Black Hole group. They are the experts who bring you Afterwit, Santap and Working Title. To know more about their location, the restaurant sits beside The Great Madras. One of the picturesque and classy hotels on the outskirts of Serangoon. It's really hard to describe the vibes on the Great Mischief, but you'll know what I'm talking about once you get here.
The Black Hole Group is known for serving unique and fine flavours in their eateries. So, this time, The Great Mischief presents Catalan-inspired Tapas. Their menu includes 20 different arrays of Tapas. To top it all, they offer mocktails to wash a satisfactory heavy meal. To give you a tip before you go here, order a little bit of everything so all your friends can taste each tasty delight.
Islamic Restaurant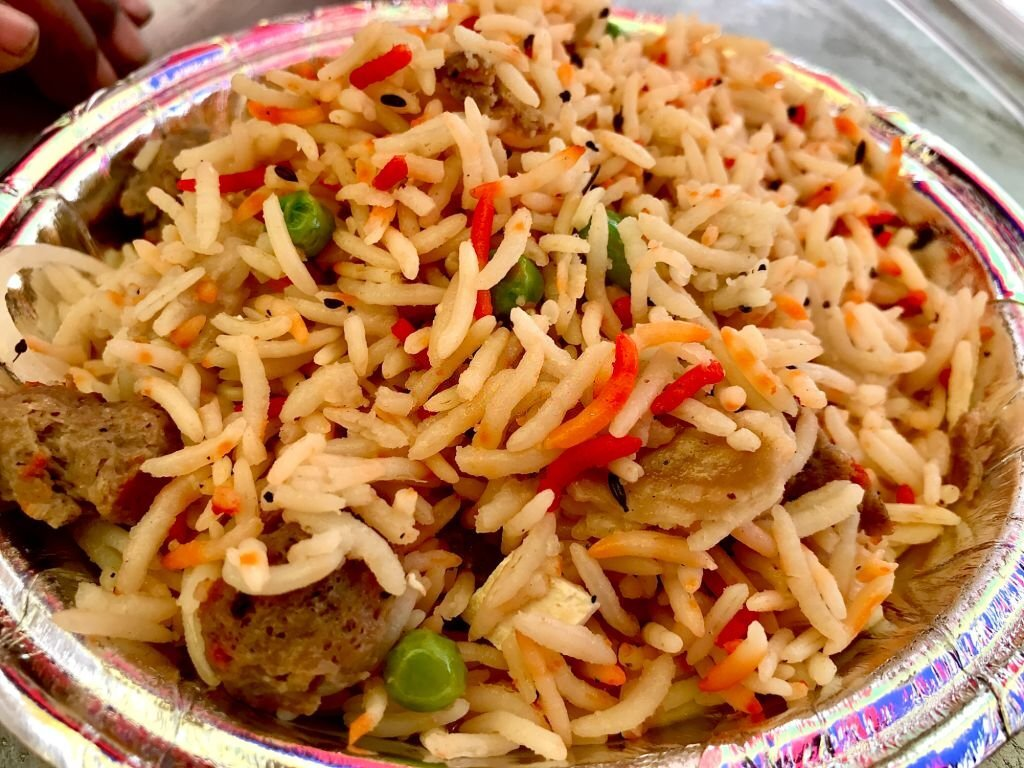 They say Islamic Restaurant is the father of all Halal restaurants in Singapore. Islamic Restaurant has been operating for nearly 96 years. A bit of history, they are the first-ever restaurant to serve Briyani in Singapore. And the eatery is set up way back the 19th century. The restaurant is now in the hands of a third-generation family owner Kalil A. Wahab, 59. The décor is how you expect it to be—a century-old Briyani shop.
Some guest considers their Biriyani Rice as their best friends because of how delicious it is. Through their years of service, they mastered the art of cooking a Biryani. The chef cooks the rice to perfection, and the chicken is so soft it melts in your mouth. And if you are hungry, be sure to order some crispy puff bread, which you can only find in this restaurant.
Cajun On Wheels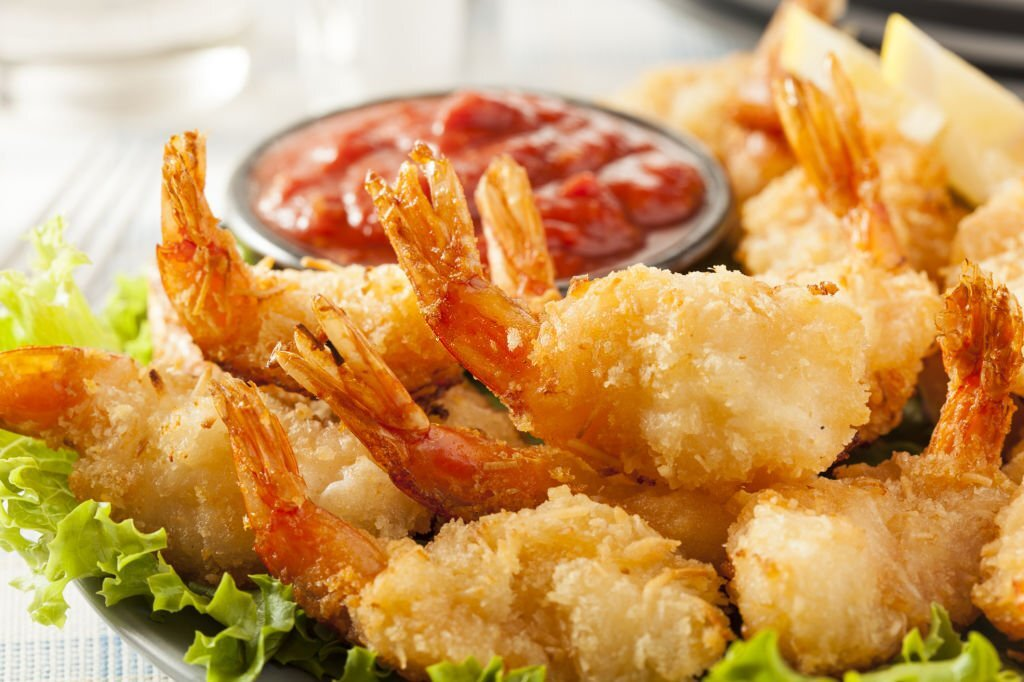 Cajun On Wheels is one of Singapore's leading Halal-certified family-friendly seafood restaurants that features classic seafood buckets and authentic Asian charcoal grilled crab, squid, seabass, grouper, prawns, crayfish, and more.
For the seafood loves out there, Cajun on Wheels sends you to the seafood paradise! Also, one way to describe this place is, it is a high-end food court. If you want to opt a little further for lunch today, might as well end up at Cajun on Wheels. They have a lunch promotion, but only for weekdays. Ocean Boxes price start from $9.50.
No matter how big is your group of friends or family, there are varieties of seafood buckets and platters on the menu. Of course, don't forget to order their best seller Salted Egg Yolk. It's a pretty good side dish. With the chilli padi, and curry leaves, there's no wonder why everyone orders this
All Things Delicious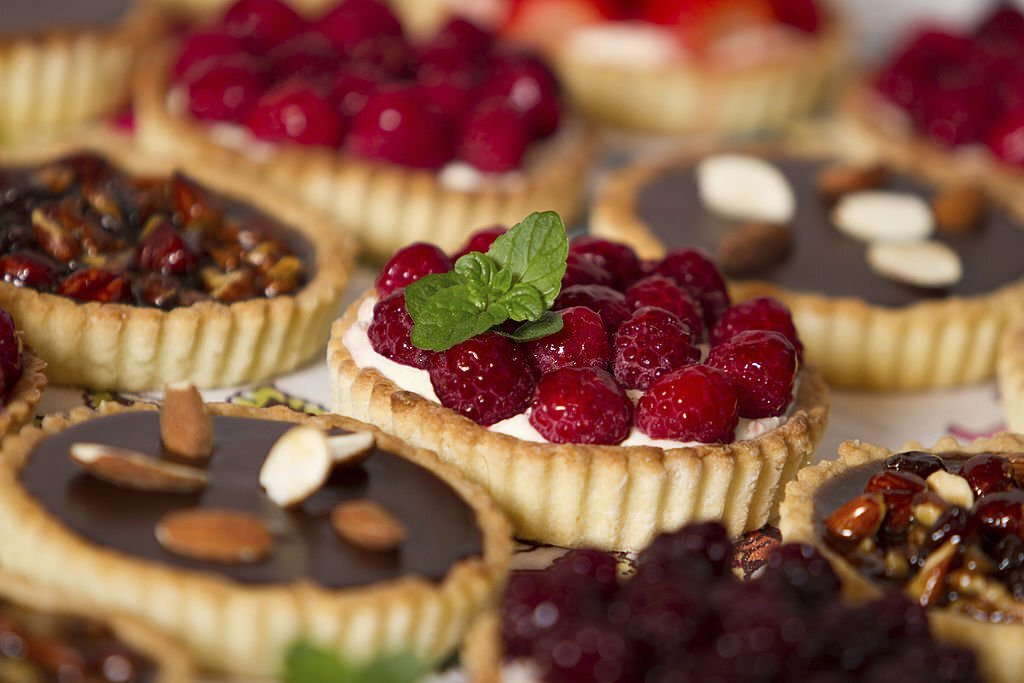 All things delicious is a Halal-certified bakery offering comforting foods. Since 2013, All Things Delicious has grown from a home kitchen into one of Singapore's most prominent bakeries, with a bustling flagship store and restaurant in Arab Street and a popular food delivery service.
Over the years, it gained a reputation for its cakes. Plus, it is also becoming a popular choice for anyone looking for a cozy atmosphere. So, if you're meeting up with a friend, All Things Delicious is the right place to kill time. Once you step in, you will feel a sense of warmth and comfort immediately!
If you are craving for cakes and pastries, head here. What guest loves about All Things Delicious is, their wholesome pastries and cake are just too simple. Their menu is open to all ages. For afternoons, you can score some Scones over some Iced Latte. To further enhance the dining experience, get yourself a good book and unwind.
IndoChlli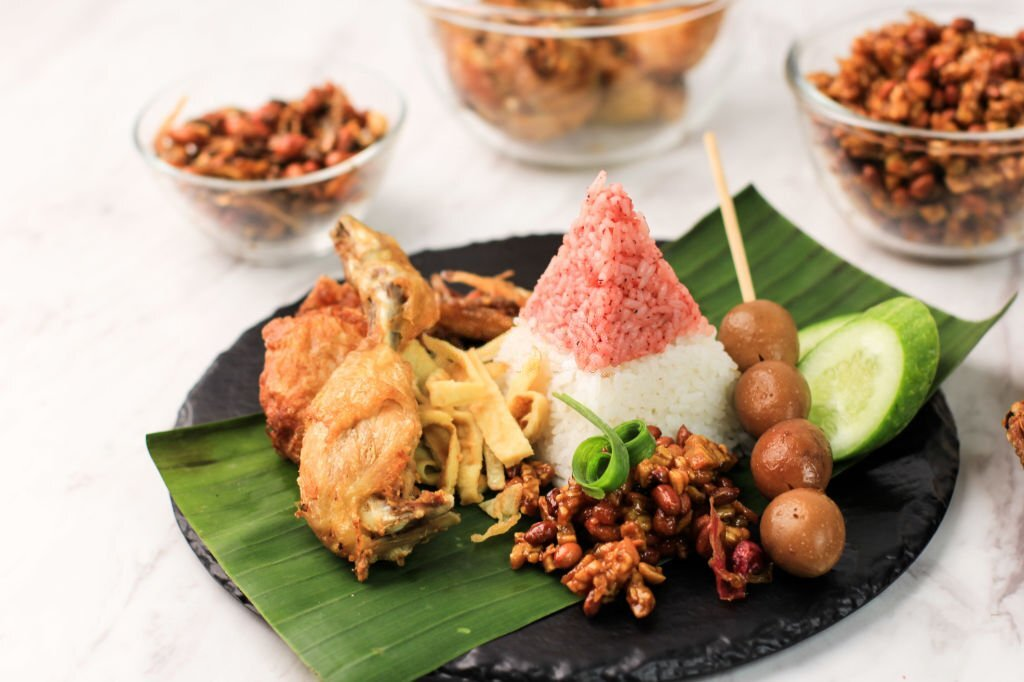 If you want to explore the traditional flavours of Southeast Asia, then you should visit this joint without giving it a second thought. This establishment serves some of the best authentic Indonesian dishes that will leave your heart and soul warm and comfortable. The complexity of the infinite combination of spices creates the most unique and complex of dishes and this establishment brings it all to you.
They are considered one of the leading, if not the best, restaurants to get excellent Halal Indonesian cuisine in Singapore. Their extensive menu includes famous Javanese dishes, such as Nasi Tumpeng, which is arguably one of the most iconic Indonesian dishes. Customizable and can be ordered in party sizes, this restaurant is perfect for any important occasion. Their chefs make use of authentic spices and cook up their own cooking pastes from scratch.
In addition, the prices in this establishment are extremely cheap with their prices usually starting from $8 onwards. It also adds to the experience that the staff here are friendly and helpful.
Halia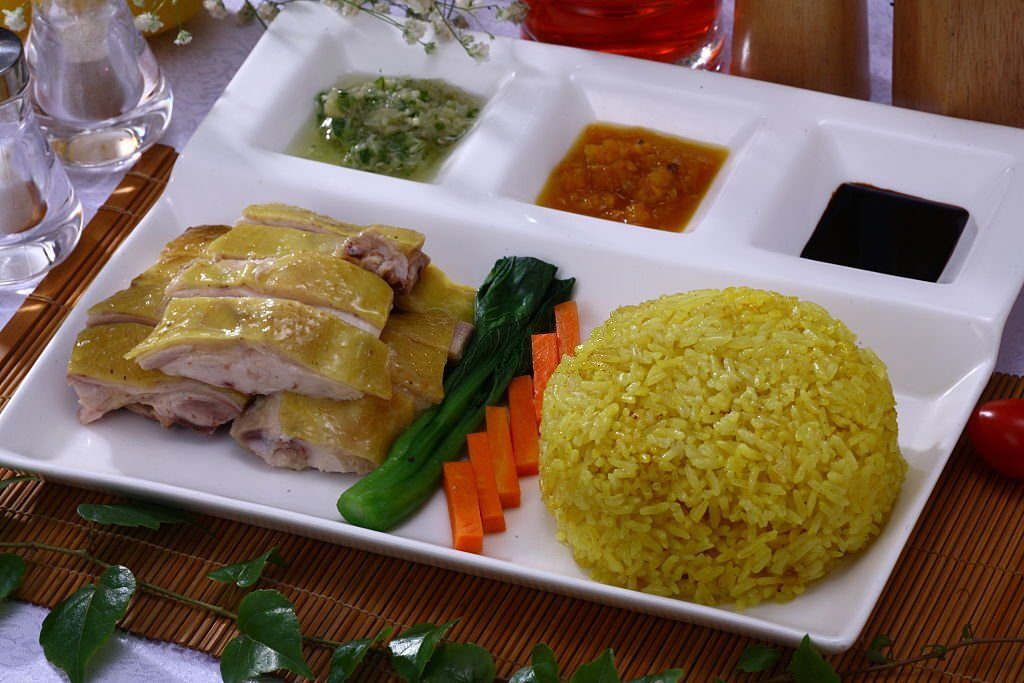 Fancy dining in a place surrounded by palm trees and flowers? You can have exactly that kind of gastronomic experience while indulging in delicious meals at Halia!
Halia – Malay for ginger – is located in the one-hectare Ginger Garden of the Singapore Botanic Gardens where over 250 species of gingers with their stunning foliage and colorful flowers thrive. The construction of Halia was carried out simultaneously with the development of the Ginger Garden in the year 2000. Careful consideration was given to the special park setting, such that architecture conformed to the contours of the land, the dignity of mature trees and the preservation of heritage.
In 2001, the Halia was officially opened. The result is an unobtrusive dining room with full-height glass windows, beckoning the greenery indoors, and allowing guests to dine in the Garden whilst still comfortably ensconced in cool surroundings.
The restaurant is famous for local favourites such as Hainanese chicken rice, fried kway teow, seafood sambal fried rice, and Singapore Laksa. Additionally, their weekend brunch specials are also a hit. Just add $8 to have access to free-flow freshly brewed coffee and tea. On the whole, Halia is hands down one of the best Halal restaurants in Singapore.
Wanderlust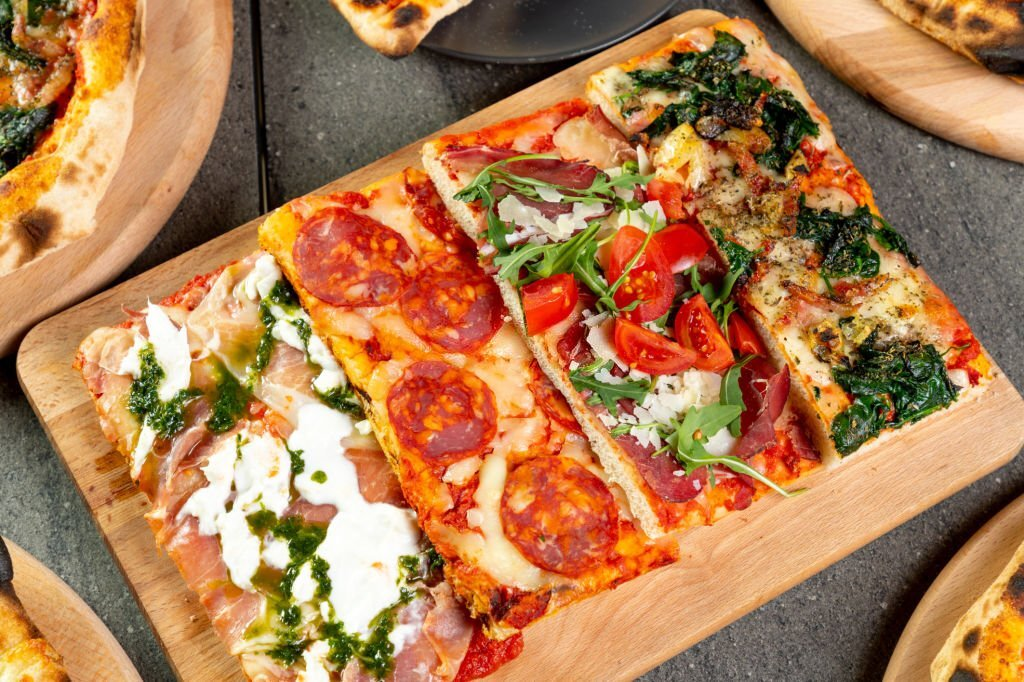 It's time to take a detour away from Halal restaurants and retire at the bar for this one! Wanderlost Lounge is the first-ever Halal rooftop resto-bar in the world. They serve sumptuous sharing tapas such as mentaiko scallop with caviar, creamy mussels, squids, siracha snapper, cajun prawns, and many more.
Additionally, their all-day bites and pizzas are also a crowd's favorite. They also serve unique cocktail drinks that are inspired by fairytale storybooks. All the drinks in Wanderlust are inspired by the books you grew up reading. From Charlie and The Chocolate Factory to The Little Prince, you will find these stories retold as unique non-alcoholic cocktails.
In addition, the drinks are meticulously concocted using robust mixology techniques with your wellness being our key priority. Hence, the bar only uses healthy products such as natural distillates, hydrosols, tinctures, extracts, fruits, spices, herbs, kombucha as well as many others in order to create full-bodied mocktails while providing health benefits.
Aside from the resto and bar, you can also rent their lounge for corporate functions or parties. If you need an extra sizzle for your next event, they also offer offsite non-alcohol live stations and pop-up bars. Once in a while, they offer mixology workshops and beverage and bar consultancy too.
Saltwater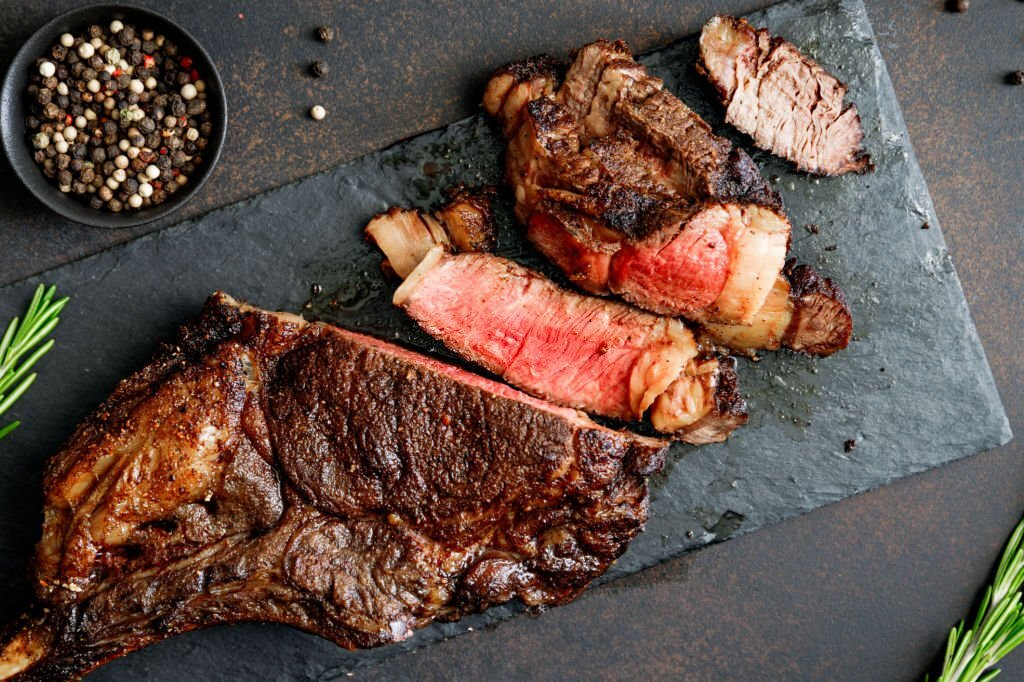 With an extensive menu full of delicious flavours, Saltwater is an establishment that has something for everyone. From complex flavour combinations to soothing dishes that gently awaken your palate and appetite. From their popular Australian wagyu beef to their laska and their chicken rice, every item in their menu deserves an extensive review in their own right.
In addition, their prices are highly affordable. They also often have regular and or special offers and promotions. So, be sure to follow the social media accounts of this restaurant so that you will not miss out on great offers.
Many customers also left reviews mentioning the ambiance you get here. With a cozy and comfortable environment, this establishment is known to be perfect for both, comfortable family dinners and romantic dates. Furthermore, the staff here are very friendly and patient.
The Paggung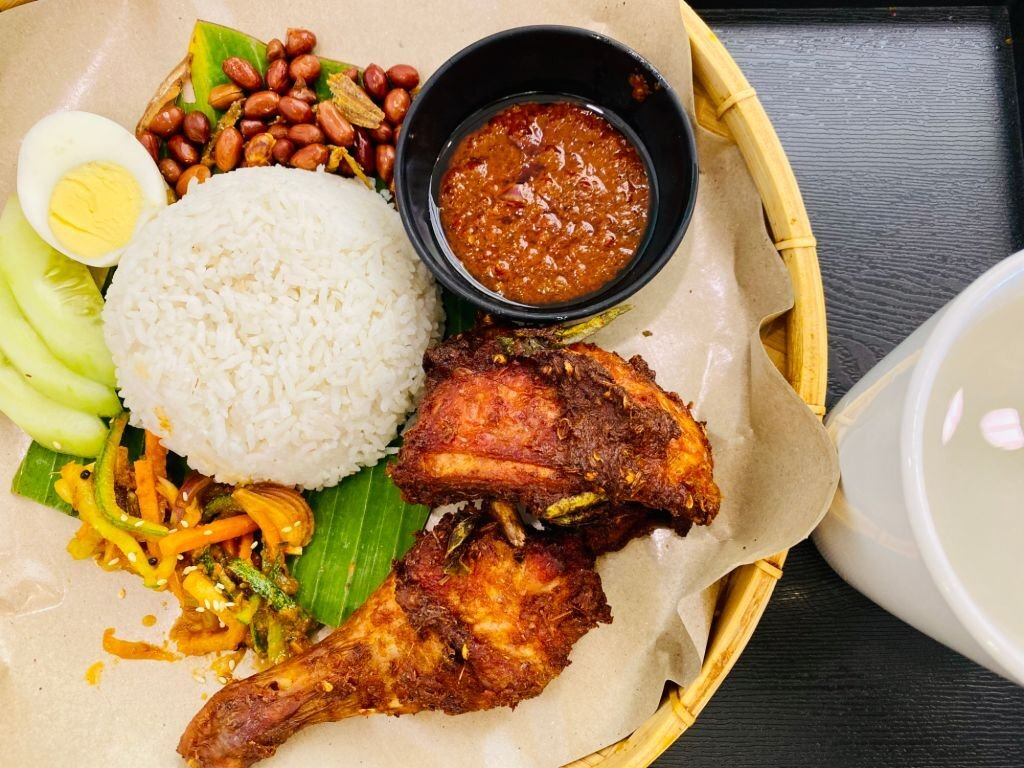 Serving over a dozen sambals, The Paggung tops the list of Halal restaurants for having the longest menu. This establishment specialises in Kampong cuisine and brings to you the sensational flavours of Southeast Asia with desserts that do not hesitate to experiment a bit with western styles and flavours.
The Malay delicacies served here are prepared with great care using high-quality ingredients and every dish in their massive spread deserves to be enjoyed individually to the fullest.
In addition, the prices at this establishment are extremely reasonable and affordable. The fact is that they serve simply marvellous meals at unbelievable prices and that makes this establishment perfect for a celebratory event or a simple fun lunch with friends. Youth and student-friendly, this joint definitely deserves a visit and perhaps if you do visit them you might turn into a patron yourself.
The Dimsum Place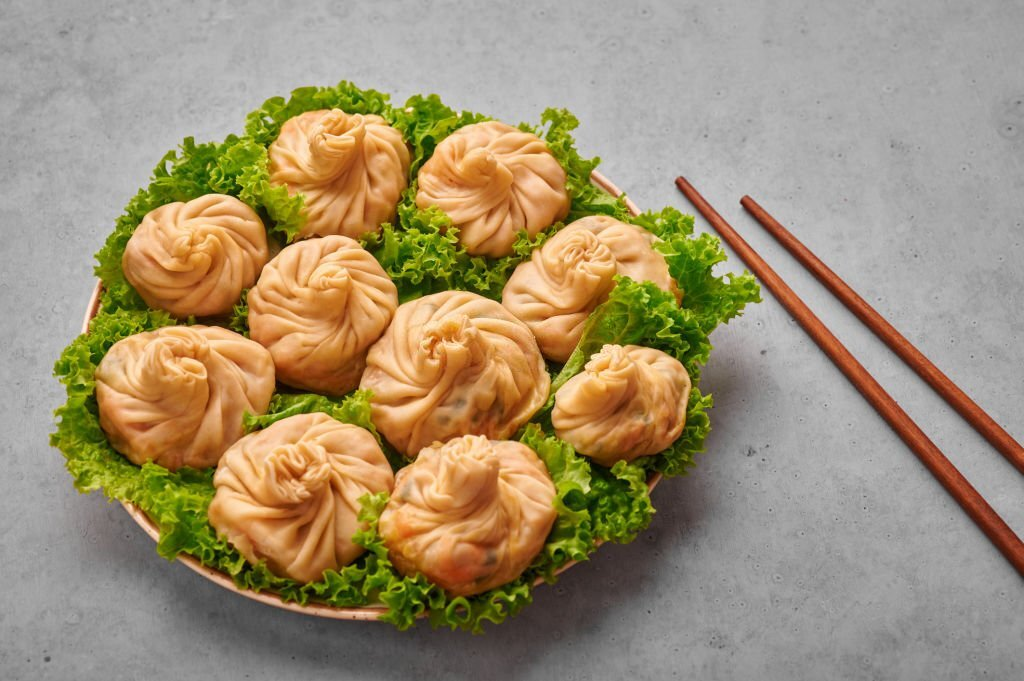 The Dimsum Place serves traditional Cantonese dishes, soups, and authentic hand-made dim sum. Aside from the usual steamed and fried dim sum items, their noodles and porridges are also popular.
Guided by renowned international chefs, The Dimsum Place is always brainstorming new dishes to cater to a wide range of taste buds. Whether you choose to dine in at the Chinese dim sum restaurant or decide to opt for a dim sum delivery, you are guaranteed to get a flavourful and pleasant dining experience when you dine with The Dim Sum Place!
One of the most popular menu items among their loyal customers is their garlic onsen egg fried rice and their crystal shrimp dumplings. So be sure to check it out when you visit the restaurant the next time.
It is hard to miss this place as it is a beautiful corner shophouse with bright orange and white colour scheme. Definitely do not miss this place as it is truly one of the best Halal restaurants in Singapore to check out.
Conclusion
The rise of halal eateries in the city not only fulfills the dietary requirements of the Muslim community but also reflects Singapore's commitment to inclusivity and acceptance of diverse cultural traditions. These restaurants have successfully bridged the gap between various ethnic groups, fostering a sense of unity and understanding through the universal language of food.
Moreover, the ongoing efforts by the Singaporean government to support and promote halal tourism have significantly contributed to the growth of this sector, attracting more visitors seeking a unique and unforgettable gastronomic journey.
As Singapore continues to evolve as a global hub for halal cuisine, it is essential to recognize the dedicated chefs, entrepreneurs, and restaurateurs who have played a pivotal role in the success of these eateries. Their commitment to upholding halal standards while innovating and experimenting with flavors has elevated the reputation of affordable halal restaurants in the city.
In this article, we have emphasized that affordability does not mean compromising on taste or quality. Many halal restaurants in Singapore have mastered the art of blending authentic flavors with budget-friendly offerings, proving that exquisite dining experiences need not break the bank.