Indulge in an enchanting dining experience that blends love, romance, and exquisite culinary delights at the Romantic Halal Restaurants in London. Amidst the bustling streets of this cosmopolitan city, these dining establishments offer an ambiance of intimacy and elegance, perfect for kindling the flames of passion and celebrating special moments with your loved one. As the Muslim community seeks a romantic haven that aligns with their dietary preferences, these restaurants have risen to the occasion, offering an array of Halal-certified dishes that satisfy both the heart and the palate. From candlelit tables to breathtaking views, each restaurant exudes an aura of romance, creating the ideal setting for unforgettable dates, anniversaries, and cherished memories.
Top 5 Romantic Halal Restaurants in London
The Great Chase
La Fenice
Gura Gura
The Residency
Copper Chimney
The Great Chase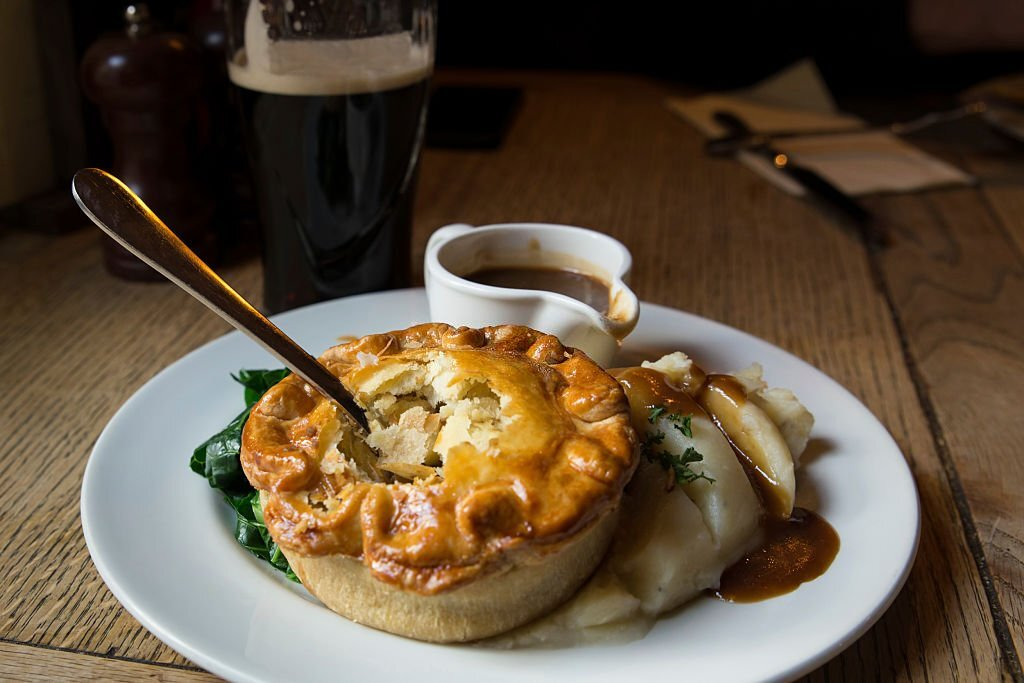 London is a city renowned for its vibrant culinary scene, offering a diverse array of dining options. Among the many restaurants that dot the city's landscape, The Great Chase stands out as a charming and romantic halal dining destination. Situated in Clerkenwell, Islington, this exquisite eatery has captured the hearts of locals and tourists alike with its unique blend of modern British cuisine and a warm, relaxed atmosphere.
The Great Chase takes pride in being a fully halal and alcohol-free bar and restaurant. This feature not only appeals to those seeking halal dining options but also to those who prefer an alcohol-free environment. The restaurant's commitment to halal principles is evident in every aspect of its menu, ensuring that guests can indulge in their meals with complete peace of mind.
The menu at The Great Chase showcases a delightful fusion of modern British fare with halal ingredients, creating a dining experience that is both elevated and comforting. Each dish is meticulously crafted, combining the finest seasonal produce with innovative culinary techniques. From appetizers to mains, the restaurant offers a range of mouthwatering options that cater to various palates.
The restaurant's warm and inviting ambiance sets the stage for a romantic dining experience. The dimly lit dining area, adorned with tasteful decor, creates an intimate setting ideal for couples seeking a special night out. The attentive and friendly service further enhances the overall dining experience, making guests feel welcomed and pampered throughout their visit.
Adding to the unique charm of The Great Chase is its dry bar, which boasts an impressive selection of non-alcoholic cocktails and rare teas. This thoughtful touch allows diners to enjoy a well-crafted beverage that perfectly complements their meal, all without the need for alcohol.
The Great Chase's commitment to quality and innovation has not gone unnoticed. The restaurant has garnered several accolades, including the prestigious Timeout award and the Good Food Award for multiple consecutive years. These accolades are a testament to the restaurant's dedication to excellence in both its cuisine and service.
For couples seeking a romantic and halal-friendly date night spot, The Great Chase has become a top choice. The restaurant's intimate ambiance and delectable offerings make it a perfect destination for celebrating special occasions or simply savoring quality time together.
For those in search of a halal fine dining experience that harmoniously blends modern British cuisine with warm hospitality, The Great Chase is a must-visit destination in London. Whether you're a local looking for a new culinary adventure or a tourist eager to explore the city's diverse flavors, The Great Chase promises a gastronomic journey that will leave a lasting impression and a desire to return for more.
La Fenice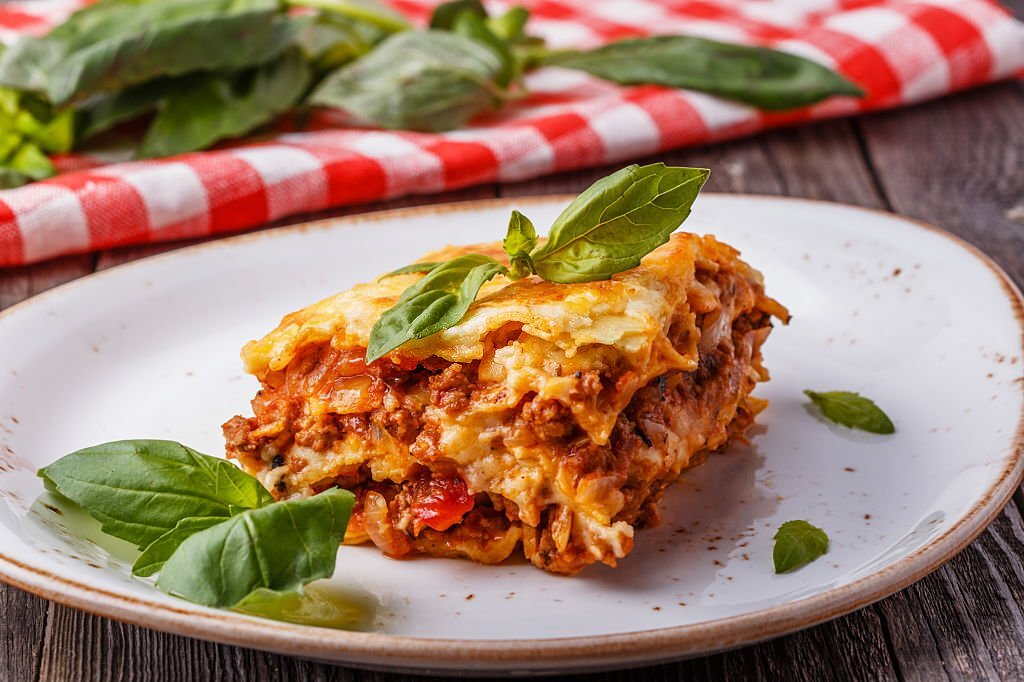 When it comes to culinary experiences, few cuisines evoke the same level of admiration and passion as Italian cuisine. From mouthwatering pasta dishes to delectable pizzas, Italian food has a universal appeal that captivates taste buds across the globe. For those seeking an authentic Italian dining experience in London, La Fenice stands out as a halal restaurant that perfectly combines the flavors of Italy with the cultural diversity of the city.
La Fenice is a vibrant Italian restaurant located in the heart of London. Led by award-winning chefs, this culinary gem offers an extensive menu filled with traditional Italian dishes that are sure to please even the most discerning palates. Whether you're craving a classic pasta dish or a stone-baked pizza, La Fenice has something to satisfy every craving.
For halal diners in London, La Fenice is a delightful discovery. It proudly serves halal food, providing a welcoming and inclusive atmosphere for all guests. The restaurant's commitment to halal principles ensures that diners can enjoy their favorite Italian dishes with confidence and without compromise.
The experience at La Fenice goes beyond just the food. With eccentric entertainment every weekend, diners can immerse themselves in an atmosphere of celebration and joy. The restaurant's live music every Thursday and Friday adds a touch of vibrancy to the dining experience, making every visit an unforgettable celebration of Italian culture and cuisine.
As you step into La Fenice, you are greeted with the warm aroma of freshly cooked Italian delicacies. The welcoming and polite staff make every diner feel right at home, contributing to the restaurant's inviting ambiance. Whether you're visiting with family, friends, or that special someone, La Fenice is the ideal setting for a memorable and delightful dining experience.
The menu at La Fenice is a culinary journey through the diverse flavors of Italy. From classic pasta dishes like creamy carbonara and rich lasagna to mouth watering pizzas topped with fresh ingredients, every dish is a testament to the restaurant's dedication to quality and authenticity. Vegetarian options are also available, ensuring that every diner can find something that suits their preferences.
La Fenice is situated in Fitzrovia, making it easily accessible to both locals and tourists exploring the city. The restaurant's location in the heart of London adds to its appeal, making it a convenient spot to indulge in a sumptuous Italian meal while exploring the city's many attractions.
For halal diners in London seeking an authentic and vibrant Italian dining experience, La Fenice is a hidden gem waiting to be discovered. With its halal menu, warm ambiance, and eclectic entertainment, La Fenice promises an unforgettable journey through the rich and diverse flavors of Italy, right in the heart of London.
Gura Gura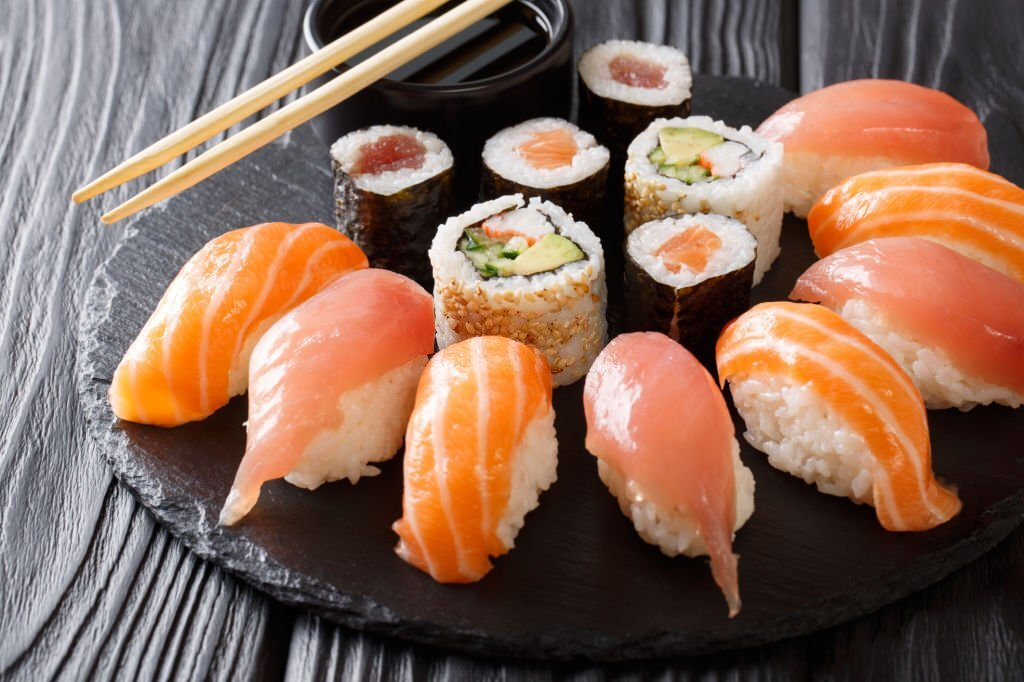 London, the vibrant melting pot of cultures, offers a myriad of culinary delights to tantalize the taste buds. Among the plethora of dining options, Gura Gura stands out as a hidden gem that combines innovative pan-Asian cuisine with a uniquely modern and welcoming ambiance. Located in the heart of Covent Garden, this restaurant has become a favorite among locals and tourists alike.
Gura Gura takes diners on a delightful gastronomic journey through the diverse flavors of Asia. The restaurant's menu boasts an elegant selection of pan-Asian cuisine, including delectable platters of sushi, sashimi, and dim sum. Each dish arrives with impeccable presentation, reflecting the restaurant's commitment to culinary artistry.
Dining at Gura Gura is not just about the flavors; it's an experience that engages all the senses. From the moment you step into the restaurant's Asian-inspired setting, the warm ambiance and vibrant energy envelop you. The attention to detail in both the decor and the dishes creates an atmosphere that enhances the dining experience.
Gura Gura's menu embraces the culinary treasures of Japan, China, and Thailand, offering diners a diverse range of dishes to choose from. Whether you're a fan of Japanese sushi, Chinese dim sum, or Thai curries, the restaurant has something to satisfy every craving. The skilled chefs behind the scenes ensure that each dish is prepared with precision and authenticity.
Beyond being a culinary haven, Gura Gura also serves as a vibrant spot for post-work drinks and socializing. The restaurant's inviting ambiance and cocktail offerings make it an ideal place to unwind and indulge in the company of friends and colleagues after a long day.
Gura Gura promises an enchanting dining experience that celebrates the rich flavors of Asia in the heart of Covent Garden.
The Residency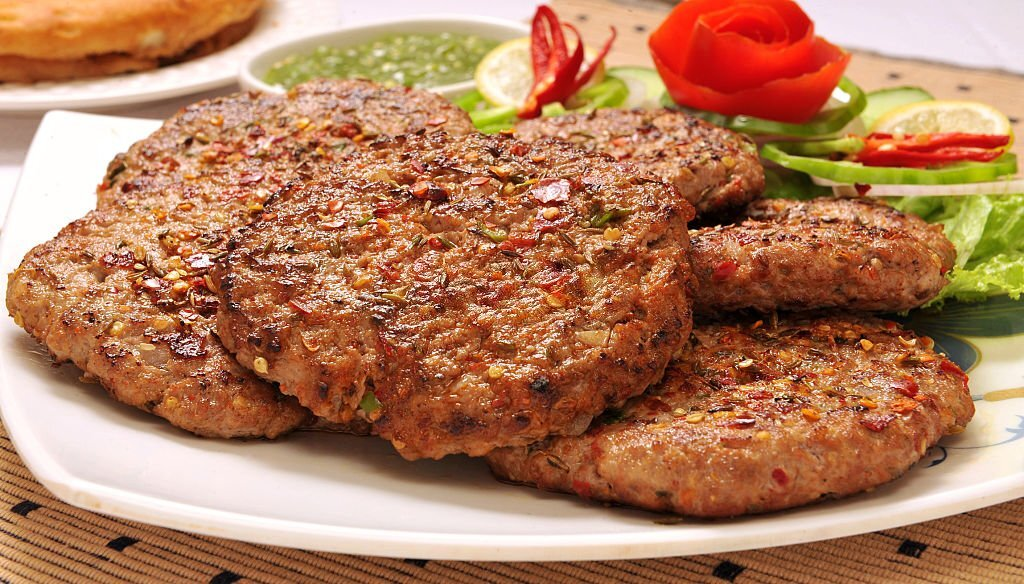 London, a city renowned for its diverse culinary scene, boasts an array of halal dining options that cater to various tastes and preferences. Among the many halal restaurants that have become favorites among locals and tourists, The Residency stands out as an iconic Indian restaurant in Notting Hill, offering a rich history and a delightful gastronomic experience.
The Residency is a haven for halal food enthusiasts in Notting Hill, London. With a menu that boasts a wide selection of authentic Indian dishes, this restaurant has been catering to diners with a passion for Indian cuisine for over 75 years. Whether you're a seasoned connoisseur of Indian flavors or a first-time explorer of this diverse culinary landscape, The Residency promises an unforgettable dining experience.
As you step into The Residency, you're greeted by an elegant and inviting ambiance. The restaurant exudes a warm and welcoming vibe, making it an ideal setting for everything from intimate dinners to family gatherings and celebratory events. The combination of traditional Indian decor and contemporary touches creates a captivating atmosphere that complements the culinary journey ahead.
The Residency's menu offers a journey through the diverse and rich flavors of Indian cuisine. From aromatic biryanis to flavorful curries and succulent kebabs, each dish is meticulously crafted to tantalize the taste buds. The chefs at The Residency pay homage to traditional Indian recipes while infusing their culinary expertise to create dishes that are both authentic and innovative.
The Residency is proud to be a halal-certified restaurant, providing diners with the assurance that all the dishes served comply with halal dietary requirements. For those seeking prayer space, the restaurant accommodates this need, offering a thoughtful touch that ensures a seamless dining experience for all guests.
Having served generations of diners, The Residency has earned a special place in the hearts of many Londoners. Its longevity is a testament to the restaurant's commitment to excellence and its dedication to preserving the essence of Indian flavors. The Residency continues to delight diners with its time-honored recipes and a commitment to providing an unparalleled dining experience.
Due to its popularity, it is advisable to make a reservation at The Residency, especially during peak dining hours. Securing a table in advance ensures that you can indulge in the restaurant's delectable Indian dishes without any waiting.
The Residency promises a dining experience that will leave you with cherished memories and a desire to return time and again.
Copper Chimney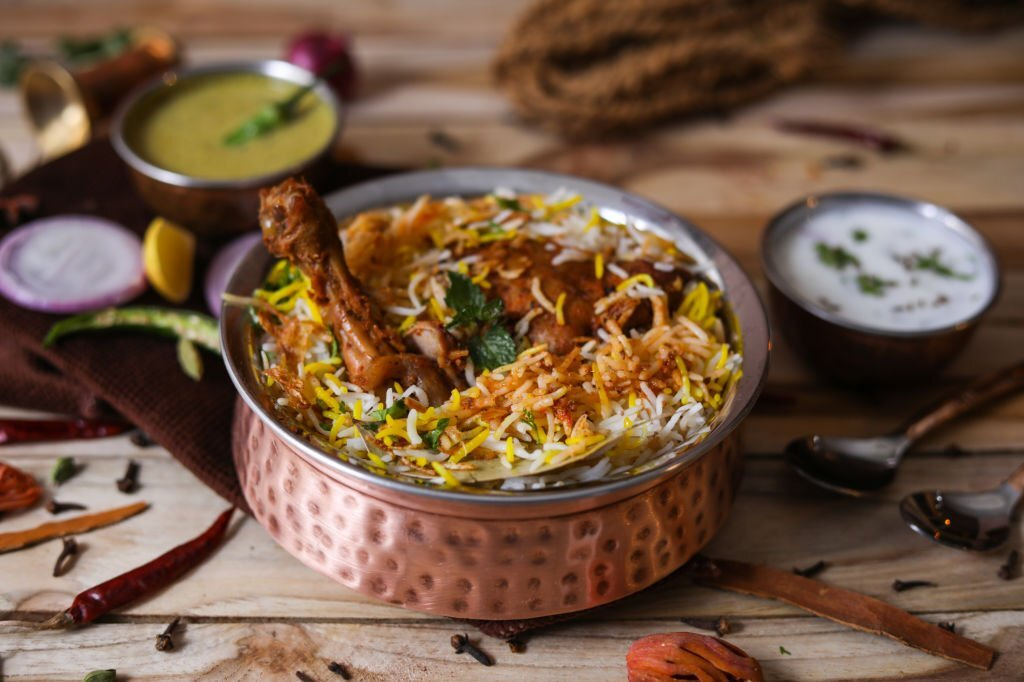 London, a melting pot of cultures and flavors, is renowned for its diverse culinary offerings. Among the many restaurants catering to different palates, Copper Chimney stands out as an iconic halal Indian restaurant, delighting diners with its modern and classic Indian dishes since its founding in Mumbai in 1972.
Copper Chimney is a celebration of the rich and vibrant flavors of India. With a menu that encompasses a wide array of starters, curries, tandoor grills, biryanis, and sides, this restaurant offers an unforgettable dining experience that caters to both traditional and contemporary tastes. Whether you're a fan of aromatic biryanis or succulent tandoori kebabs, Copper Chimney has something to satiate every craving.
One of the standout features of Copper Chimney is its commitment to offering halal-friendly dishes. All meats served at the restaurant are sourced from halal-certified suppliers, ensuring that diners can indulge in the delicious Indian fare without any concerns about dietary preferences.
As you step into Copper Chimney, you are greeted by a stylish ambiance that combines modern elements with traditional Indian decor. The restaurant's easygoing atmosphere creates the perfect setting for enjoying a leisurely meal with family and friends or savoring a romantic dinner with a loved one.
With a history spanning over five decades, Copper Chimney carries with it a rich culinary legacy. The restaurant's journey began in Mumbai, where it gained fame for its signature flavors and secret spice recipes. Today, Copper Chimney continues to captivate diners with its authentic and unforgettable Indian cuisine.
Copper Chimney's presence in Westfield London adds to its allure as a culinary gem in the city. Located in Shepherd's Bush, this restaurant has become a favorite among locals and visitors alike, offering a respite from the shopping and entertainment hub's bustling ambiance.
Copper Chimney is a treasured culinary gem that captures the essence of India's diverse flavors in the heart of London. With a history that spans over five decades, this halal Indian restaurant continues to enchant diners with its authentic dishes and stylish ambiance.
Conclusion
The Romantic Halal Restaurants in London have proven to be a dreamlike sanctuary where love and gastronomy intertwine to create magical moments for couples. With their commitment to Halal practices, these enchanting eateries have not only catered to the romantic desires of the Muslim community but have also redefined the essence of a truly romantic dining experience. From the mesmerizing ambiance to the delectable Halal-certified dishes prepared with passion and precision, each restaurant has crafted an intimate haven for couples seeking to celebrate their love in a warm and inclusive environment.
Whether it's a first date or a milestone anniversary, these restaurants have an uncanny ability to set the stage for unforgettable memories that linger in the hearts of couples long after the meal has ended. As London continues to embrace diversity and inclusivity, the Romantic Halal Restaurants stand as a shining example of how love knows no boundaries and how culinary artistry can create moments of sheer bliss and connection.
So, the next time you seek to ignite the spark of romance or deepen the bond with your significant other, be sure to embark on a romantic journey through the tantalizing and heartwarming world of Halal dining at these extraordinary restaurants in the heart of London.