Singapore, known as a gastronomic paradise, has always been celebrated for its diverse culinary landscape. From traditional hawker fare to high-end gourmet experiences, the city-state's dining scene is a melting pot of flavors and cultures. In recent years, a fascinating culinary trend has emerged, combining the best of both worlds: Halal Western restaurants.
With a significant Muslim population and a growing demand for Halal dining options, Singapore's food industry has seen a remarkable shift towards inclusivity and diversity. Halal Western restaurants have taken center stage, effortlessly blending the quintessential tastes of the West with the halal requirements, catering to the discerning palates of both Muslims and non-Muslims alike.
In this article, we embark on a delectable journey through Singapore's vibrant food culture, exploring the rise of Halal Western restaurants that have become a driving force behind the country's evolving dining landscape. From sizzling steaks and juicy burgers to mouthwatering pastas and innovative desserts, we delve into the unique fusion of flavors that characterize these establishments.
Top 10 Halal Western Restaurants in Singapore
Cherry and Oak
The Great Mischief
Chix Hot Chicken
Fatburger
Royz et Vous
 Swensen's
Grill Ninety-Nine
Picanhas
ASAP & Co
NOOSH Halal Noodle Bar & Grill
Cherry and Oak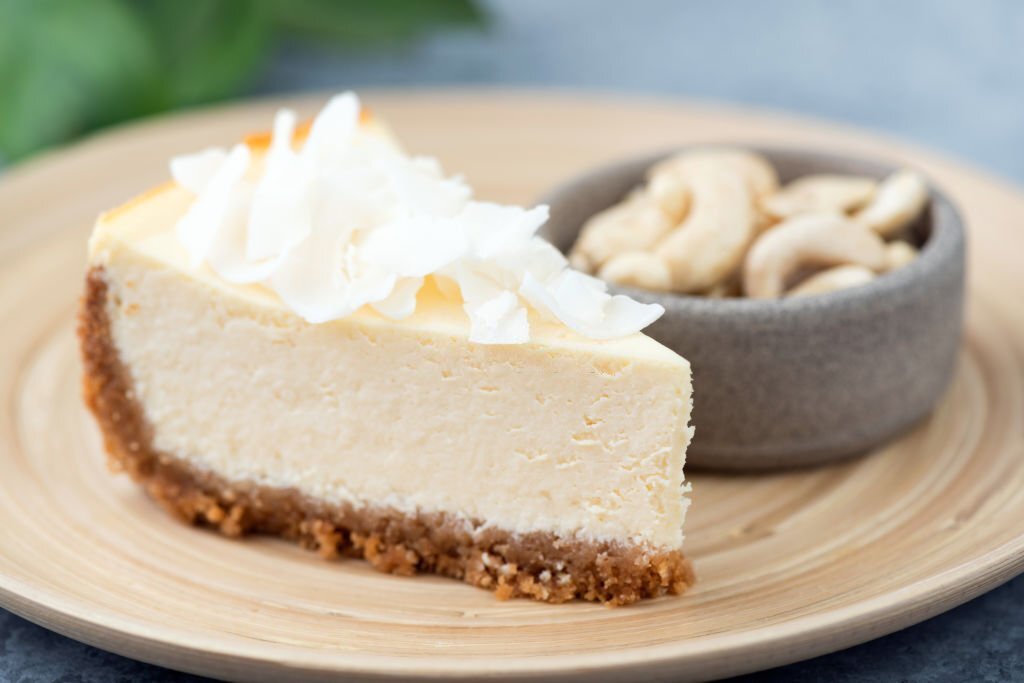 Cherry and Oak emerge as standout Halal Western restaurants offering a delectable fusion of Western flavors with Islamic dietary requirements. In this article, we explore the delightful gastronomic experience these restaurants provide, blending the best of both worlds.
Cherry and Oak was founded by two passionate food enthusiasts, Aisha Rahman and Daniel Lee. Their vision was to create a dining destination that not only adhered to Halal standards but also elevated the Western dining experience for the Muslim community and non-Muslims alike.
Their journey began with meticulous research and collaboration with experienced chefs to curate a menu that harmoniously blends Halal ingredients with authentic Western recipes.
At Cherry and Oak, the menu is a delightful blend of classic Western dishes with a touch of innovation. The chefs carefully select premium Halal-certified meats and source the freshest produce to ensure the highest quality in every dish.
The culinary adventure begins with an array of mouthwatering appetizers, such as crispy calamari rings with tangy dip, creamy spinach and artichoke dip served with warm pita bread, and succulent chicken skewers marinated in aromatic spices.
The main course offers a diverse selection of options that cater to different tastes. From juicy Angus beef burgers topped with melted cheese and caramelized onions to flaky Atlantic salmon fillets drizzled with lemon butter sauce, each dish showcases a unique fusion of flavors.
Cherry and Oak takes pride in its signature dishes that showcase the expertise of their chefs. One such highlight is their slow-cooked lamb shank, tender and succulent, marinated in a blend of herbs and served with a rich rosemary gravy.
The dining experience concludes on a sweet note with a delectable assortment of desserts. Indulge in classics like New York cheesecake or savor a rich chocolate lava cake oozing with molten goodness.
Cherry and Oak have successfully carved a niche in Singapore's vibrant food scene by offering Halal Western cuisine that tantalizes the taste buds of locals and tourists alike. With its commitment to culinary excellence, warm ambiance, and exemplary service, this restaurant is a must-visit for anyone seeking a delightful fusion of Western flavors while adhering to Halal principles.
The Great Mischief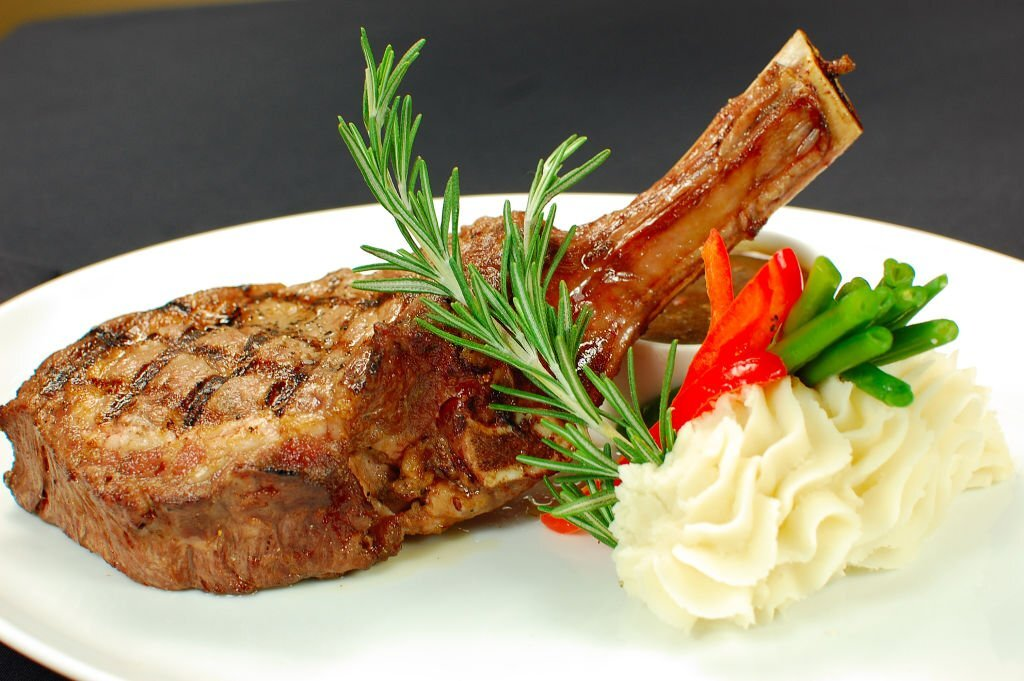 The Great Mischief stands out for its commitment to providing a delectable assortment of Western dishes that adhere to strict Halal guidelines. Their menu boasts a tantalizing blend of classic Western favorites, such as burgers, steaks, pastas, and sandwiches, infused with a touch of Singaporean flair. Whether you are a devout Muslim or someone simply seeking a Halal option, The Great Mischief welcomes everyone to indulge in their culinary offerings.
Founded by a group of passionate food enthusiasts who recognized the scarcity of Halal-certified Western eateries, The Great Mischief was born out of a desire to bridge the gap between diverse culinary preferences. They saw an opportunity to break stereotypes and prove that Halal dining need not be limited to traditional cuisines only.
The journey to establish The Great Mischief was no easy feat. The team had to meticulously source Halal-certified ingredients and collaborate with reputable suppliers to maintain the highest standards of quality and authenticity. By blending traditional Halal practices with Western cooking techniques, they succeeded in crafting a menu that exudes both innovation and familiarity.
One of their standout dishes is the "Mischief Steak," a succulent cut of premium Halal-certified beef, grilled to perfection and served with a choice of tantalizing sauces. Another crowd-favorite is the "Rendang Burger," a delightful fusion of Western and Malay flavors, combining a juicy beef patty with rich and aromatic rendang sauce.
For those with a penchant for pasta, "Aglio Olio Prawns" is a must-try. This dish combines al-dente spaghetti with plump, juicy prawns, and a perfect balance of garlic-infused olive oil, chili flakes, and fresh herbs.
The Great Mischief is a testament to Singapore's commitment to embracing diversity and unity through the language of food. By offering a Halal-certified Western dining experience, it has proven that delicious cuisine knows no boundaries and can bring people together from all walks of life.
Chix Hot Chicken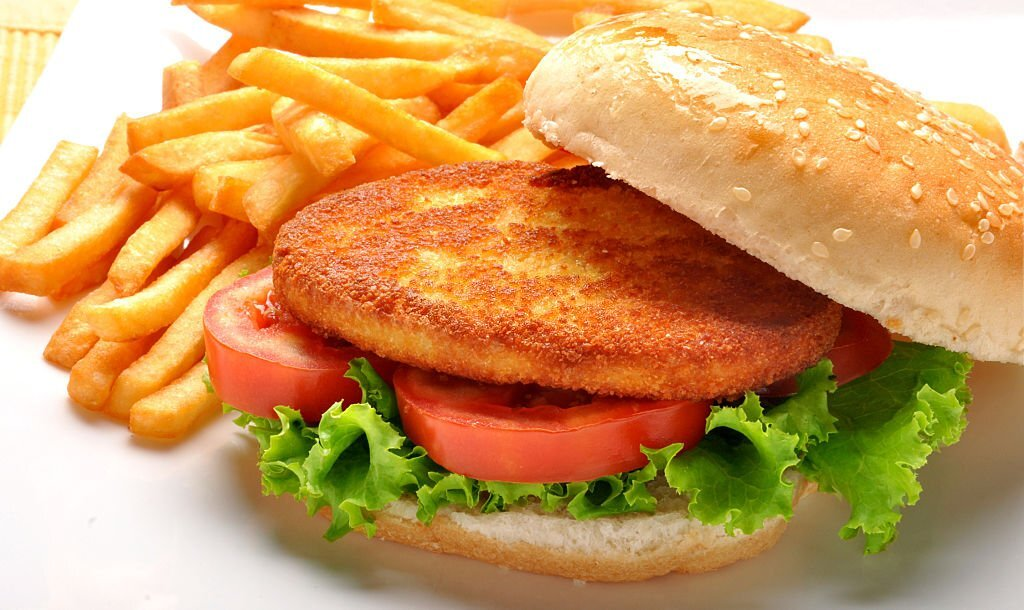 Chix Hot Chicken was founded with a passion for both Halal food and the mouthwatering taste of Nashville hot chicken. Originating from Nashville, Tennessee, hot chicken is renowned for its bold and spicy flavor profile. Chix Hot Chicken's founder, Mr. Ahmad, envisioned bringing this tantalizing taste to Singapore's Halal food scene.
The restaurant's philosophy centers around quality ingredients, stringent Halal practices, and attention to detail in every dish they serve. They source their poultry from reputable Halal suppliers and ensure that every step of the cooking process complies with Halal standards, providing Muslim diners with the confidence and comfort to indulge in their scrumptious offerings.
What sets Chix Hot Chicken apart from other Halal Western restaurants in Singapore is undoubtedly their focus on heat and flavor. The star of their menu is, of course, the Nashville hot chicken, which comes in varying spice levels to cater to different preferences – from mild and flavorful to fiery and mouth-numbing.
Apart from their signature hot chicken, the restaurant offers an array of tantalizing sides that perfectly complement the star dish. Crispy and seasoned fries, coleslaw with a tangy twist, and fluffy buttermilk biscuits are just some of the options that diners can savor alongside their hot chicken. Chix Hot Chicken takes pride in crafting a complete dining experience that stimulates the taste buds and leaves diners coming back for more.
One of the factors that have contributed to Chix Hot Chicken's popularity is its active participation in the foodie culture. The restaurant embraces social media platforms to engage with customers, share their latest creations, and showcase the passion behind their culinary innovations. This has allowed them to build a loyal following and attract diners from all over the island.
Combining the sizzling spice of Nashville hot chicken with Halal practices, they have carved a niche for themselves in the Halal Western restaurant scene. With their dedication to quality, innovation, and community engagement, Chix Hot Chicken is undoubtedly a name to watch out for as they continue to tantalize taste buds and leave an indelible mark on the vibrant food culture of Singapore.
Fatburger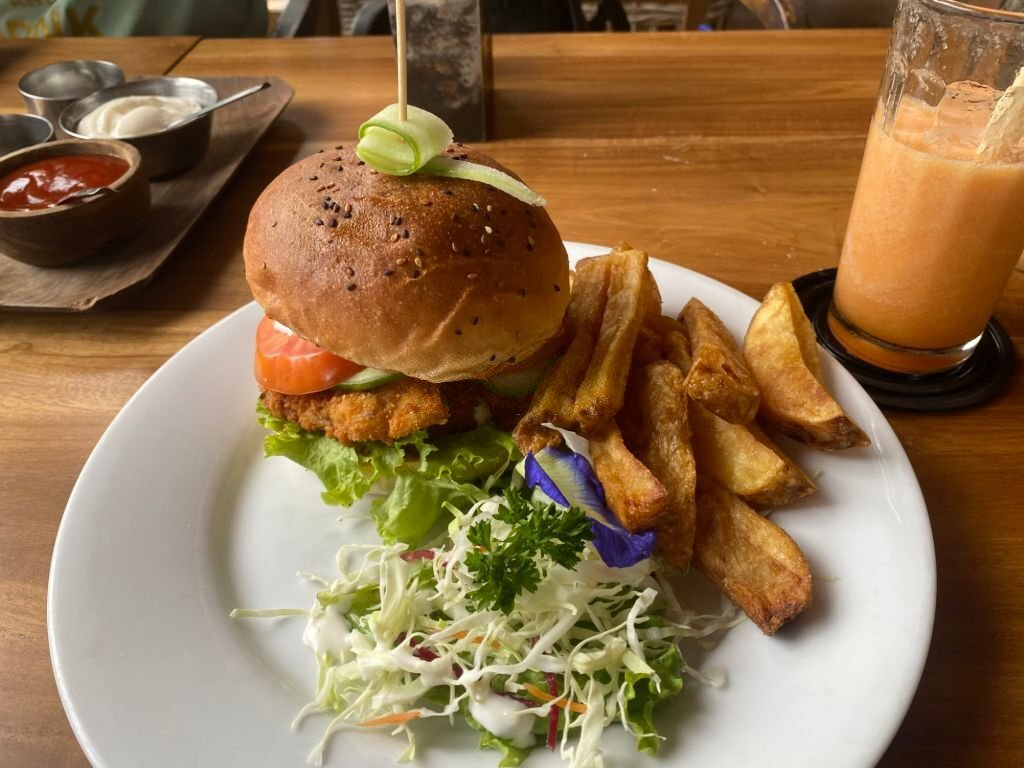 This American-born chain has garnered a significant following worldwide for its mouthwatering burgers, delicious sides, and inviting ambiance. In this article, we explore what makes Fatburger a must-visit halal Western restaurant in Singapore.
Fatburger traces its roots back to 1952 in Los Angeles, California. Lovie Yancey, the founder, began with a simple vision: to serve fresh, juicy hamburgers cooked to order. The restaurant's name was inspired by her creation of large, hand-made burgers, which she jokingly referred to as "fat burgers." Fast forward to today, and Fatburger has evolved into a global brand with a passion for delivering delectable, high-quality food.
Fatburger has recognized the significance of halal certification and has invested in obtaining the necessary credentials from reputable halal certification authorities. This move has enabled the restaurant to attract a diverse array of diners who can indulge in their favorite Western dishes without any reservations about the food's halal status.
The heart and soul of Fatburger's menu lie in its burgers. Using 100% halal-certified Angus beef, each patty is cooked to perfection and served on freshly baked buns. From the classic Fatburger to signature creations like the Double Kingburger, every bite is a flavorful journey. Vegetarian options and chicken burgers are also available, appealing to a wider audience.
One of the highlights of dining at Fatburger is the ability to customize your burger to your heart's content. With an array of toppings, sauces, and cheese choices, diners can create a personalized masterpiece that caters to their taste preferences.
Beyond burgers, Fatburger offers an assortment of mouthwatering sides. Indulge in crispy and golden hand-cut fries, onion rings, and fried pickles that perfectly complement the main course.
To complete the dining experience, Fatburger offers a delightful range of milkshakes in various flavors, ranging from classic vanilla to indulgent chocolate malt. For those with a sweet tooth, desserts like ice cream sundaes are available to round off the meal on a high note.
Fatburger's commitment to obtaining halal certification has made it a popular destination for Muslim diners seeking an authentic and delightful Western culinary experience in Singapore. With a wide range of mouthwatering burgers, sides, and desserts, the restaurant caters to diverse tastes while maintaining its reputation for high-quality, halal-certified cuisine.
Royz et Vous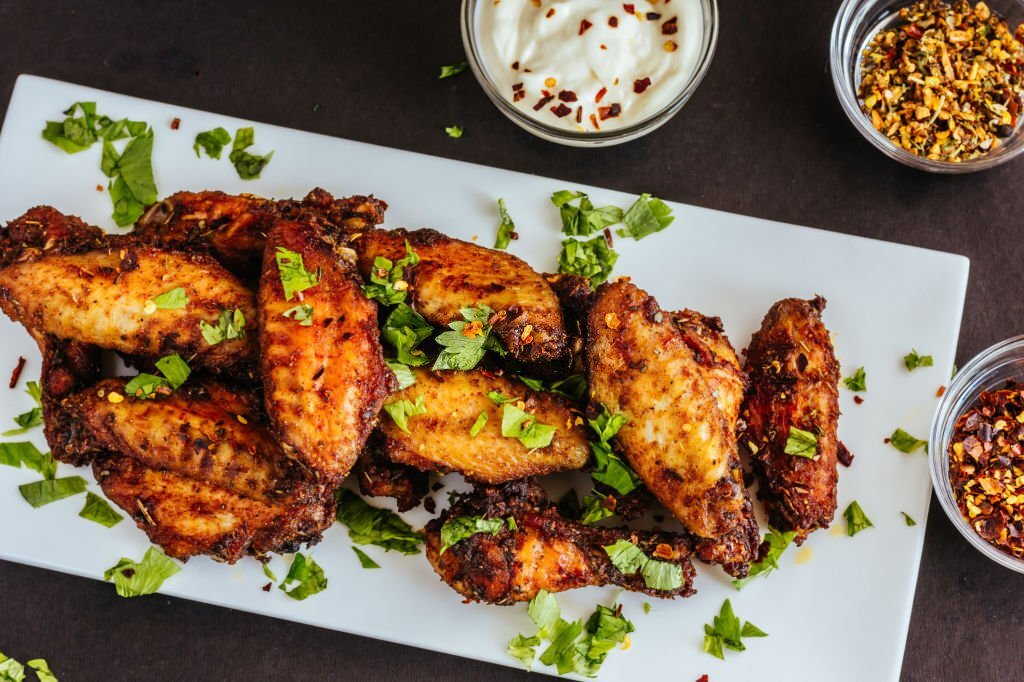 Royz et Vous stands tall as a prominent halal Western restaurant in the heart of the Lion City. Combining the essence of Western cuisine with a touch of local flair, this establishment has garnered a loyal following among Singaporeans and tourists alike. In this article, we explore the delights and highlights of Royz et Vous, a haven for halal Western gastronomy in Singapore.
Royz et Vous was founded on a simple yet powerful vision – to provide the Muslim community in Singapore with a dining space where they could indulge in high-quality Western cuisine without compromising their faith.
Established in 2013 by a group of friends, the restaurant sought to break the stereotype that halal food meant only traditional local dishes. Instead, they envisioned a place where patrons could enjoy Western delicacies, ranging from tantalizing starters to delectable main courses and heavenly desserts.
The menu at Royz et Vous showcases a diverse selection of Western delights infused with local influences. As diners browse through the menu, they are treated to an array of mouthwatering options that cater to all tastes and preferences.
Start your gastronomic journey with tantalizing appetizers like their signature Truffle Fries, served with a drizzle of aromatic truffle oil and parmesan cheese, or the Crispy Chicken Wings, marinated to perfection with a delightful blend of spices.
The main course offerings at Royz et Vous are equally impressive. From succulent grilled meats, such as the Grilled Chicken Chop and Australian Ribeye Steak, to wholesome pasta dishes like the Creamy Salted Egg Prawn Pasta, each dish is prepared with precision and creativity.
To cater to its multicultural clientele, the restaurant offers innovative local twists on classic Western dishes. One of the crowd favorites is the Rendang Beef Burger, where the richness of tender beef rendang is married with the delightful appeal of a juicy burger.
No meal at Royz et Vous is complete without indulging in their divine desserts. From the decadent Royz Molten Lava Cake to the refreshing Avocado Gula Melaka, these sweet creations leave patrons craving for more.
Royz et Vous has successfully carved a niche for itself in the competitive dining scene of Singapore. By combining the best of Western culinary delights with halal integrity and local influences, this restaurant has managed to win the hearts and taste buds of many. With its commitment to quality, creativity, and customer satisfaction, Royz et Vous remains a beacon of halal Western gastronomy in the Lion City, where diners can savor the finest flavors without compromising on their faith.
 Swensen's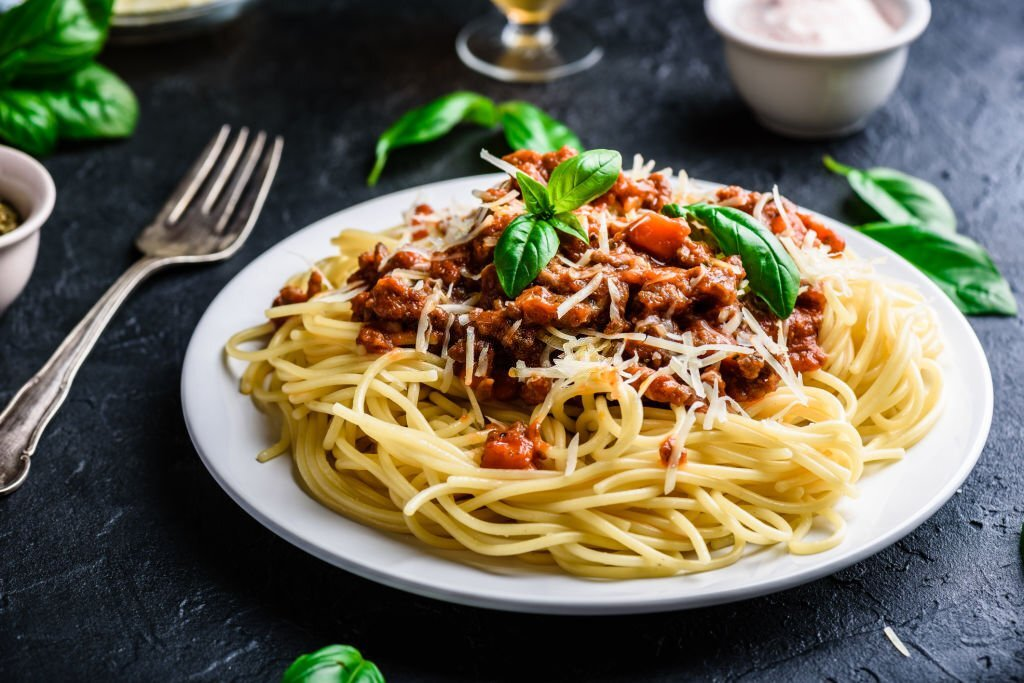 Established in 1948 by Earle Swensen, an innovative and passionate ice cream connoisseur, Swensen's has grown into an internationally recognized brand with branches in various countries. The restaurant's success is deeply rooted in its commitment to quality, customer satisfaction, and culinary excellence. With a warm and welcoming ambiance, Swensen's has become a family favorite and a go-to destination for all occasions.
Swensen's halal menu offers a delightful array of Western dishes, prepared with the same attention to detail and commitment to taste that the restaurant is renowned for. Whether you're a fan of sizzling steaks, succulent burgers, hearty pastas, or mouthwatering seafood, Swensen's has something to satisfy every palate.
Start your culinary adventure with their appetizers like the crispy calamari rings or the creamy spinach and artichoke dip. For the main course, the menu features a diverse selection of options. Sink your teeth into their tender and perfectly grilled halal-certified steaks, available in various cuts and accompanied by tantalizing sides like mashed potatoes or seasonal vegetables.
If you're in the mood for something more casual, Swensen's has an assortment of juicy burgers, made with premium halal beef or tender chicken. Each burger is thoughtfully crafted with fresh ingredients, crispy lettuce, and flavorful sauces, all encased in a soft bun.
For pasta lovers, Swensen's offers a range of pasta dishes with various sauces and toppings. From classic Spaghetti Bolognese to creamy Carbonara, you're sure to find a favorite that will leave you craving for more.
One of the highlights of any visit to Swensen's is undoubtedly their legendary ice cream creations. With a lineage deeply connected to their founder's passion for ice cream, Swensen's boasts a wide range of luscious and innovative ice cream flavors. Their sundaes, banana splits, and ice cream cakes have become iconic treats that both kids and adults adore.
In a country that cherishes its diverse cultural fabric, Swensen's has managed to carve out a special place for itself by offering halal-friendly Western cuisine without compromising on taste and quality. By obtaining halal certification for select outlets, Swensen's has embraced inclusivity, catering to the needs of its Muslim patrons while welcoming everyone to enjoy their delectable offerings.
Grill Ninety-Nine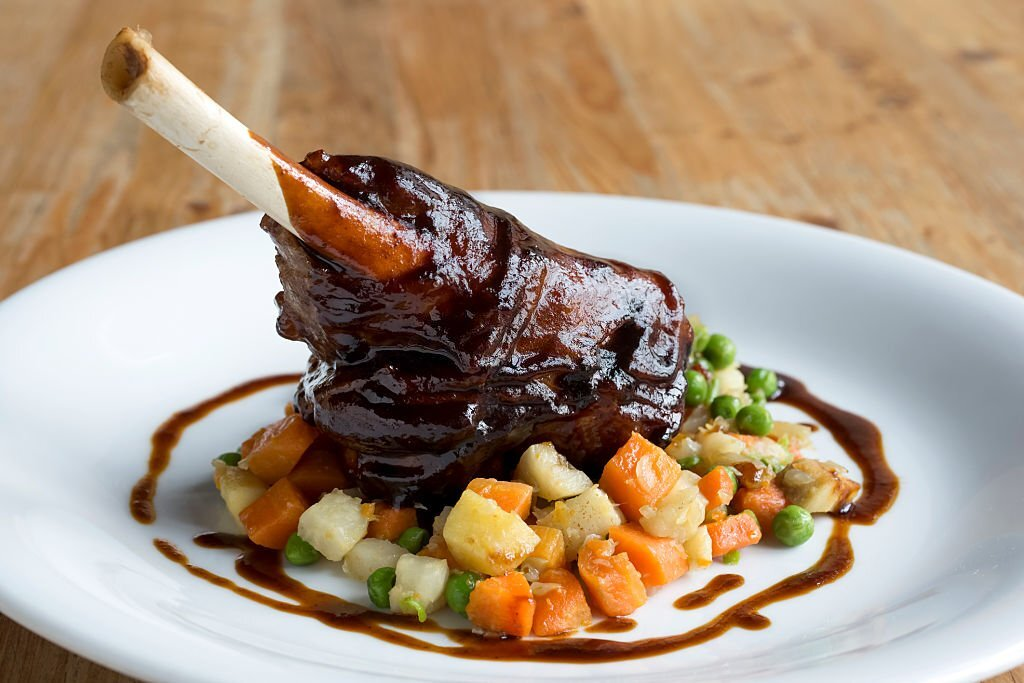 Grill Ninety-Nine has gained popularity for its innovative approach to Western dishes with a Halal twist. The restaurant's culinary team skillfully blends traditional Western recipes with the rich and diverse flavors of the East, resulting in a unique and exciting dining experience.
Here, diners can savor the comfort of familiar Western classics, such as succulent steaks, juicy burgers, and mouthwatering pastas, all crafted with Halal-certified ingredients.
Tender and perfectly seasoned, this premium Ribeye steak is a true indulgence for meat lovers. Served with a choice of sides and sauces, it's a must-try for those seeking a hearty and satisfying meal.
Slow-cooked to perfection, the Lamb Shank is a melt-in-your-mouth delight. The rich flavors are complemented by aromatic herbs and spices, making it a standout dish on the menu.
For those who prefer a zesty and spicy kick, the Peri-Peri Chicken is a popular choice. Grilled to juicy perfection, this dish is infused with the bold flavors of African cuisine.
Vegetarians will also find delightful options at Grill Ninety-Nine, with the Penne Arrabiata being a favorite. The tangy tomato sauce with a hint of chili adds a burst of flavors to the dish.
Grill Ninety-Nine has successfully carved out a niche for itself as a Halal-certified haven for Western cuisine enthusiasts in Singapore. Its fusion of flavors, commitment to Halal standards, and warm ambiance make it a top choice for diners seeking a unique culinary adventure.
Picanhas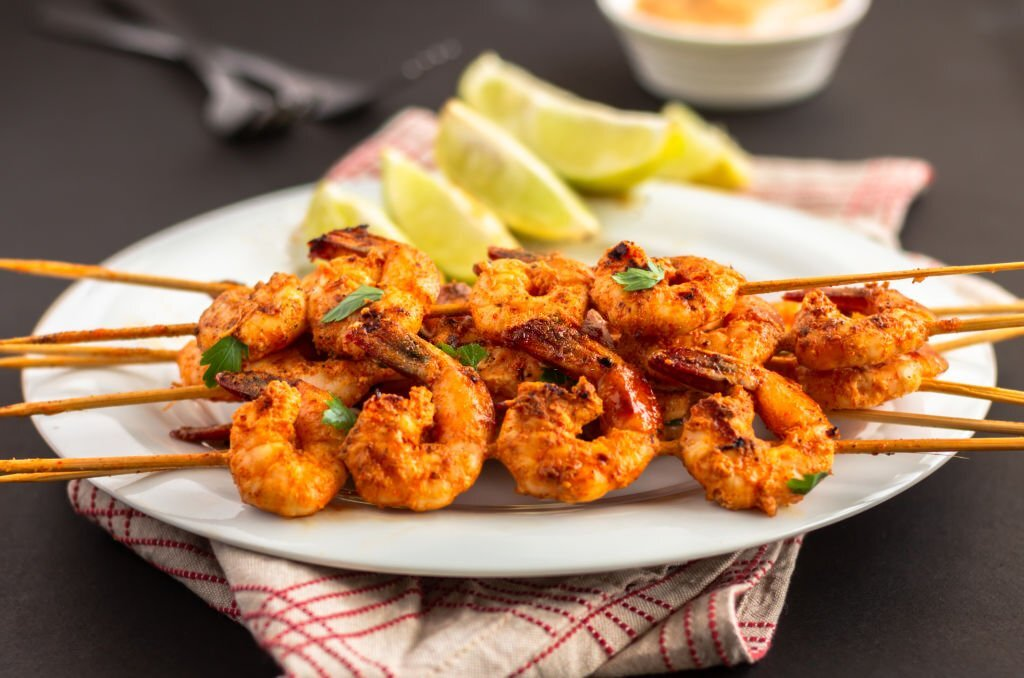 Picanhas is a Halal-certified Western restaurant located in the heart of Singapore. The restaurant takes its name from the prized Brazilian cut of beef, "Picanha," which is known for its exceptional tenderness and rich flavor. Picanhas has successfully fused this premium cut with a diverse array of Halal ingredients to create a menu that boasts a tantalizing mix of flavors and textures.
The menu at Picanhas is a true celebration of Western culinary classics with a Halal twist. The star of the show is, of course, their signature Picanha steak, cooked to perfection and served with an array of delectable sides. The tender and juicy meat is complemented by a selection of sauces and accompaniments, allowing guests to personalize their dining experience.
Beyond the renowned Picanha steak, the menu caters to diverse tastes. Seafood lovers can relish in the fresh and succulent grilled prawns, while poultry enthusiasts can indulge in juicy chicken dishes. For those seeking a vegetarian delight, Picanhas offers an assortment of wholesome salads, grilled vegetables, and flavorful pasta dishes.
One of the key aspects that sets Picanhas apart is its unwavering commitment to maintaining the highest Halal standards. The restaurant sources its ingredients from trusted Halal-certified suppliers, ensuring that all dishes are prepared and served in accordance with Islamic dietary guidelines.
This commitment to Halal extends to the kitchen as well, with separate cooking spaces designated for Halal dishes. This not only ensures the purity of the Halal offerings but also highlights Picanhas' dedication to providing an inclusive dining experience for everyone.
Picanhas stands as a shining example of the rich culinary diversity that Singapore has to offer. With its dedication to maintaining Halal standards, its mouthwatering menu offerings, and its unwavering commitment to customer satisfaction, Picanhas continues to captivate the hearts and palates of diners seeking Halal Western cuisine.
ASAP & Co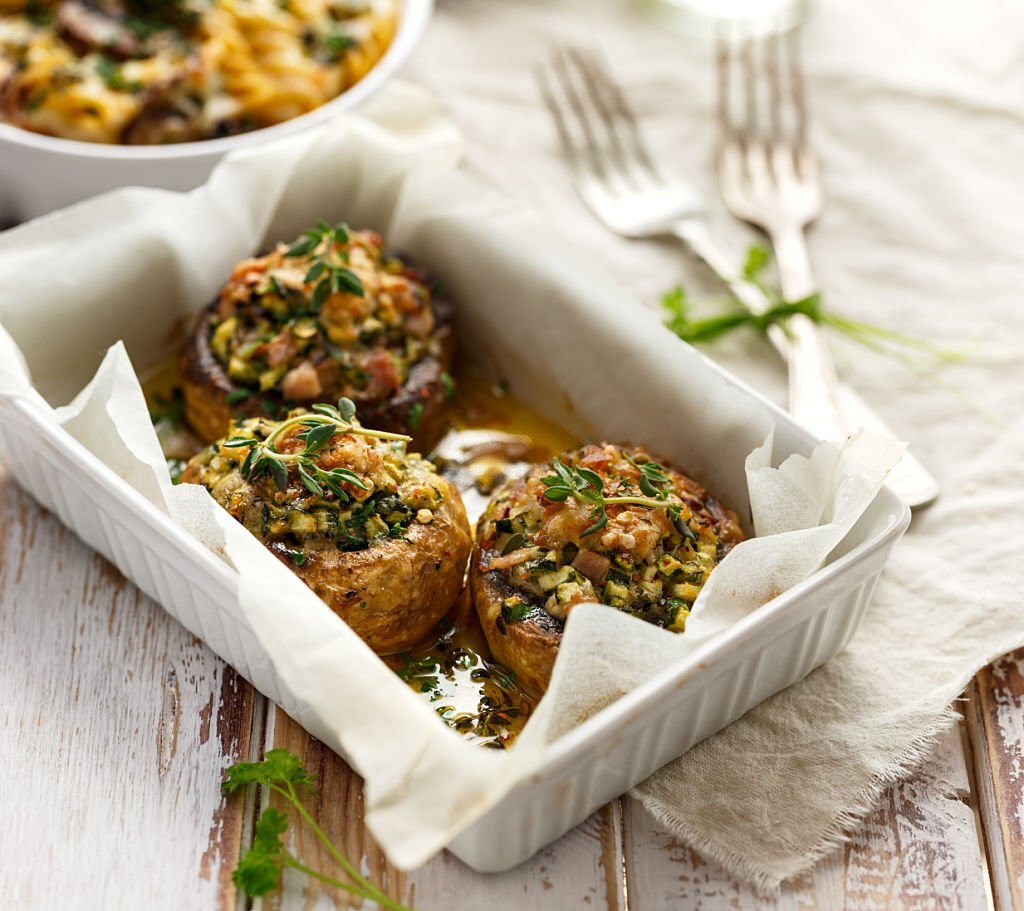 ASAP & Co was founded in 2015 by a group of passionate foodies with a shared vision of bringing authentic Western cuisine that adheres to Halal standards. The restaurant's name stands for "As Simple As Possible," which is reflected not only in their name but also in their approach to cooking and presentation. Their philosophy revolves around using high-quality ingredients, simple yet refined techniques, and a commitment to delivering delightful dining experiences for all.
Located in the heart of Singapore, ASAP & Co boasts a charming and welcoming ambience that strikes a perfect balance between modernity and coziness. The warm, earthy tones of the interior create a relaxing atmosphere, making it an ideal place for both intimate dinners and larger gatherings.
ASAP & Co's menu is a delightful fusion of classic Western dishes infused with unique flavors to suit the Halal palette. From appetizers to mains and desserts, each dish is thoughtfully curated, promising an exciting culinary journey.
Start your meal with enticing appetizers such as the Crispy Cajun Calamari, which offers a crispy and tender seafood delight infused with zesty Cajun spices. Another must-try is their Stuffed Portobello Mushrooms, where juicy mushrooms are filled with a blend of herbs, cheeses, and breadcrumbs, delivering a burst of flavors in every bite.
When it comes to the main course, ASAP & Co truly shines. From succulent grilled steaks served with delectable sauces to hearty burgers that combine perfectly seasoned patties with fresh toppings, there's something for every palate. For pasta enthusiasts, their Creamy Pesto Chicken Linguine is a showstopper, providing a harmonious blend of creamy pesto sauce and perfectly cooked chicken.
Undoubtedly the highlight of the menu, the ASAP Special Platter is a true celebration of flavors. This sharing platter is a masterpiece, featuring a medley of grilled meats, including tender lamb chops, juicy chicken skewers, and perfectly seasoned beef ribs. Accompanied by sides of buttery mashed potatoes, grilled vegetables, and tangy sauces, this dish guarantees a satisfying and unforgettable feast.
Over the years, ASAP & Co has received numerous accolades and positive reviews from both critics and diners alike. The restaurant's dedication to excellent service, a diverse menu, and maintaining Halal integrity has earned it a loyal customer base.
ASAP & Co is more than just a Halal Western restaurant; it is a celebration of flavors, cultures, and culinary craftsmanship. Its commitment to offering delectable Halal Western cuisine in a welcoming environment has made it a beloved destination for food enthusiasts from all walks of life.
NOOSH Halal Noodle Bar & Grill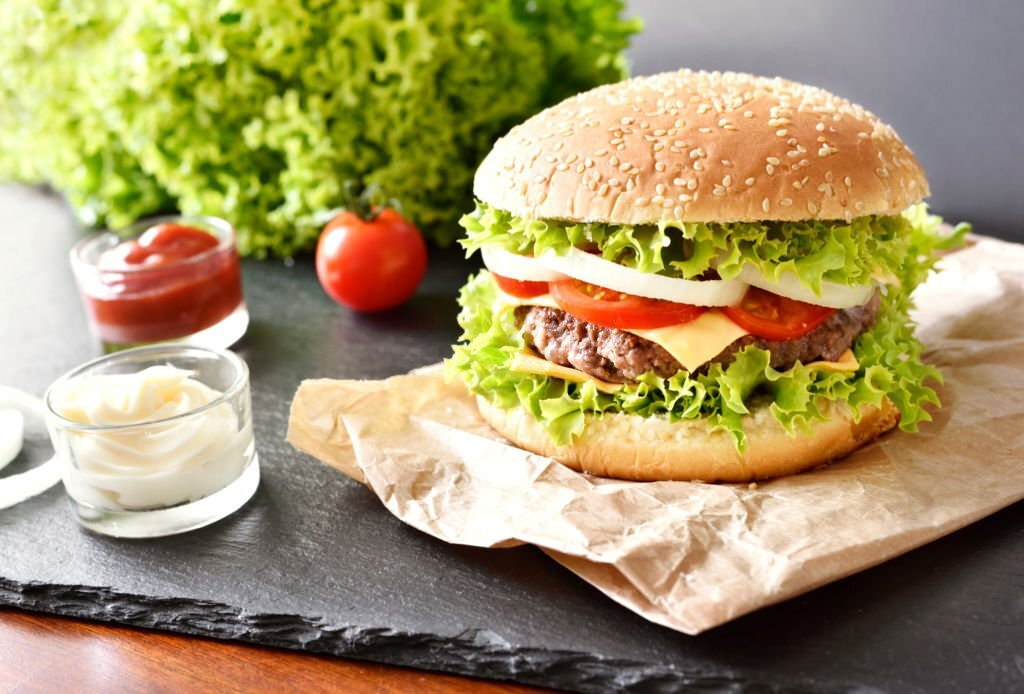 Nestled in the heart of Singapore, NOOSH Halal Noodle Bar & Grill stands out as a testament to the country's cultural diversity and inclusivity. The restaurant seamlessly blends Western flavors with Halal ingredients, catering to both the Muslim and non-Muslim communities. This unique fusion sets NOOSH apart from traditional Western restaurants in the region, adding a fresh twist to the local dining landscape.
At NOOSH, diners embark on a Halal culinary adventure like no other. The restaurant offers a menu that features a delightful assortment of dishes, expertly curated to satisfy a variety of palates. From succulent burgers and sizzling steaks to tantalizing pasta and refreshing salads, NOOSH offers something for every discerning food lover.
The restaurant's signature burgers are an absolute must-try. Crafted with premium Halal beef or chicken, freshly baked buns, and a medley of gourmet toppings, each burger promises an explosion of flavors. Whether it's the classic cheeseburger, spicy jalapeno-infused creation, or a unique fusion blend, every bite is a celebration of culinary artistry.
Steak enthusiasts will be delighted by NOOSH's tender and juicy offerings. Prepared to perfection and served with delectable sauces, these Halal-certified steaks are a delightful treat for meat lovers. With a choice of different cuts and cooking styles, diners can savor a steak experience customized to their liking.
lovers are in for a treat with NOOSH's exquisite pasta selections. From creamy Alfredo to zesty Arrabiata, the restaurant's pasta dishes are bursting with flavors and made with the finest Halal ingredients. Vegetarian options are also available for those seeking a plant-based delight.
For health-conscious diners, NOOSH offers an array of fresh and wholesome salads. Bursting with colorful ingredients, these salads are a delightful blend of nutrition and taste, making them a perfect choice for a light yet satisfying meal.
NOOSH Halal Noodle Bar & Grill stands as a shining example of Singapore's commitment to embracing diversity and celebrating the fusion of cultures. With its unique blend of Halal Western cuisine, the restaurant has carved a niche for itself in the hearts of Singaporeans and visitors from around the world. Whether you are a food enthusiast seeking an exceptional dining experience or simply curious to explore the exquisite flavors of Halal Western cuisine, NOOSH promises a gastronomic journey you won't forget.
Conclusion
The emergence of Halal Western restaurants in Singapore reflects a remarkable cultural fusion that embraces diversity and inclusivity. These establishments have successfully bridged the gap between culinary traditions, catering not only to the Muslim population but also to a broader spectrum of diners seeking a unique gastronomic experience.
Through their diverse menus and modern culinary techniques, Halal Western restaurants have managed to blend the best of both worlds, delivering familiar Western dishes infused with a touch of Singaporean influence. In doing so, they have provided Muslim diners with more choices than ever before, allowing them to relish dishes that were once considered off-limits due to religious restrictions.
In essence, Halal Western restaurants have redefined what it means to embrace multiculturalism, proving that when culinary traditions merge, something truly exceptional and flavorful emerges. As more people appreciate the delectable offerings and warm hospitality provided by these establishments, Singapore's reputation as a gastronomic paradise will only continue to grow, enticing food enthusiasts from all corners of the world to savor the unique and tantalizing experiences that await them in the Lion City.