In the heart of British Columbia, Surrey is a thriving and culturally diverse city known for its rich tapestry of communities and culinary treasures. Amongst the myriad of dining options that grace this vibrant cityscape, Surrey's Halal restaurants stand out as beacons of flavor and tradition. These establishments offer a delectable fusion of tastes from around the world, catering to the diverse and discerning palates of both residents and visitors. Embark on a culinary journey through the Halal restaurants in Surrey, where the traditions of Halal cuisine harmoniously blend with the city's spirit of inclusivity.
Top 5 Halal Restaurants in Surrey British Columbia
Zaika
King George Donair
Afghan Chopan
Crispy Falafel
Lahori
Zaika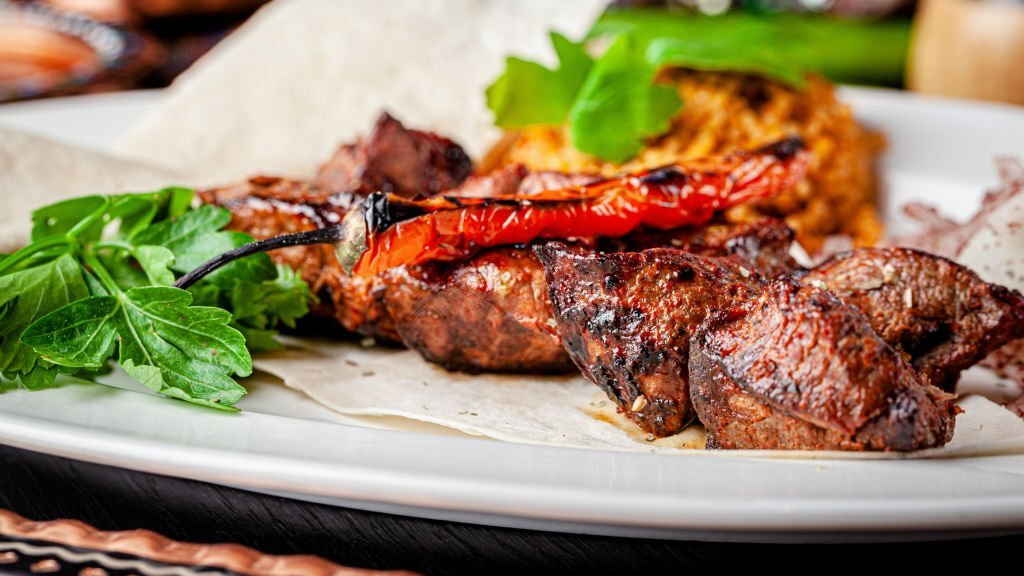 Surrey, British Columbia, is renowned for its diverse culinary landscape, and among the array of dining options, Zaiqa Restaurant shines as a hidden gem for lovers of authentic Halal cuisine. Located at 9450 120 St, Zaiqa Restaurant is a must-visit destination for those seeking a tantalizing journey through the world of Halal BBQ.
Zaiqa Restaurant blends elegance and flavor seamlessly. As you step into the establishment, you'll be greeted by a warm and inviting atmosphere. The restaurant's decor is thoughtfully designed to create a cozy yet sophisticated ambiance.
The star attraction at Zaiqa Restaurant is undoubtedly its BBQ offerings. Whether you're a fan of succulent kebabs, tender grilled chicken, or perfectly seasoned lamb, Zaiqa has something for everyone. The Halal BBQ here is a treat for your taste buds, offering a mouthwatering fusion of flavors and textures.
While BBQ takes center stage, Zaiqa Restaurant offers a diverse menu that caters to various tastes. From traditional Pakistani and Indian dishes to fusion creations, there's a wide range of options for diners. Whether you crave biryani, seek comfort in curry, or want to savor delectable tandoori delights, Zaiqa's menu has it all.
Zaiqa Restaurant isn't just a place to eat; it's an experience. From the tantalizing aroma of BBQ wafting through the air to the friendly and attentive staff, every element contributes to a memorable dining journey.
For those seeking Halal options, Zaiqa Restaurant offers complete assurance. Every dish is prepared with meticulous attention to Halal guidelines, ensuring that diners can savor their meals with peace of mind.
Zaiqa Restaurant in Surrey, British Columbia, is a culinary haven for those in search of exquisite Halal BBQ and diverse Pakistani and Indian cuisine. With its elegant ambiance, diverse menu, and commitment to Halal standards, it's a dining destination that deserves a spot on your must-visit list. Whether you're a BBQ enthusiast or simply looking for an unforgettable culinary experience, Zaiqa Restaurant has something special in store for you. Discover the art of Halal BBQ and the rich flavors of Pakistani and Indian cuisine right here in the heart of Surrey.
King George Donair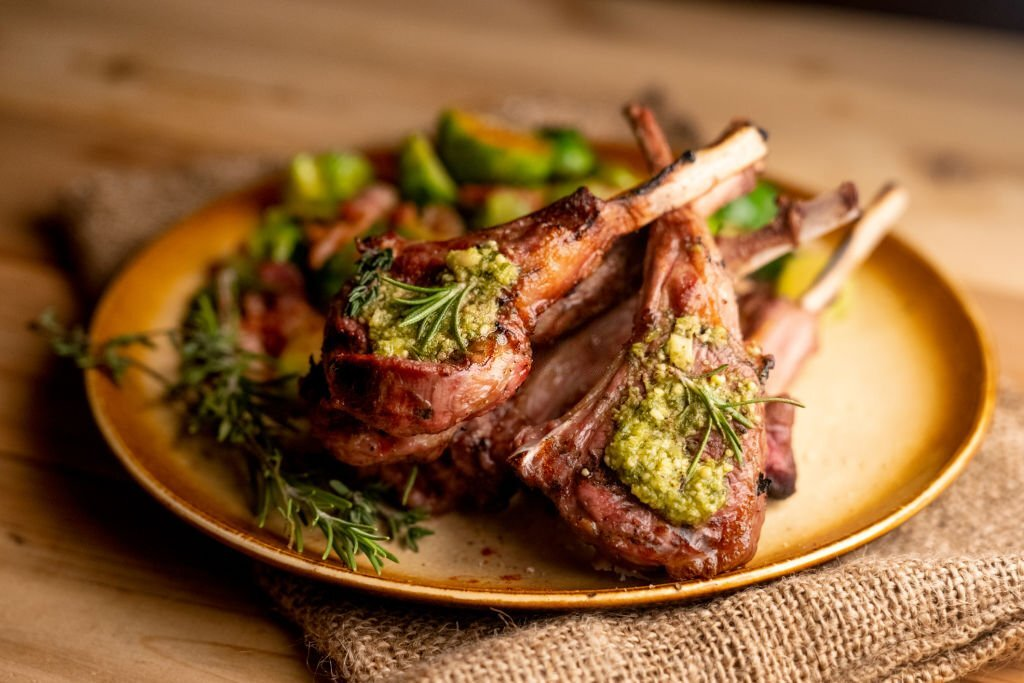 When it comes to experiencing the rich and diverse flavors of Surrey, British Columbia, King George Donair stands out as a culinary gem. Located at 13635 100 Ave, Surrey, BC V3T 1H9, Canada, this Halal restaurant has earned a stellar reputation for its mouthwatering offerings and warm hospitality.
King George Donair proudly identifies as a Halal restaurant, making it a go-to destination for those seeking delicious and ethically prepared dishes. Whether you're a devout follower of Halal dietary practices or simply a lover of flavorsome cuisine, this establishment has something special in store for you.
One of the hallmarks of King George Donair is its diverse menu. From traditional dishes to contemporary creations, there's an option to tantalize every palate. Whether you're in the mood for a hearty chicken plate, a mix plate bursting with flavors, or a classic beef or lamb dish, you're in for a treat. Don't miss the opportunity to try their famous donair wraps and sides, all prepared with the finest Halal ingredients.
The restaurant offers multiple service options to cater to your dining preferences. Whether you prefer a leisurely dine-in experience, a quick takeout order, or the convenience of food delivery, King George Donair has you covered. Their commitment to exceptional service extends to every aspect of your visit.
Situated in the heart of Surrey within the King George Centre, this restaurant is conveniently located and easily accessible. Whether you're a local resident or visiting Surrey, you won't have trouble finding your way to this culinary oasis.
With updated information as recent as seven weeks ago, King George Donair takes pride in providing its customers with accurate details. This commitment to transparency ensures that you're always in the know about their offerings and opening hours.
King George Donair is a shining example of the vibrant culinary scene in Surrey, BC. With its dedication to Halal practices, diverse menu, and commitment to excellent service, it's no wonder that this restaurant has become a beloved establishment among locals and visitors alike. Whether you're craving a flavorful donair, a hearty plate, or a taste of Surrey's finest Halal cuisine, King George Donair is the place to be. Come and experience the culinary magic for yourself at this Surrey gem.
Afghan Chopan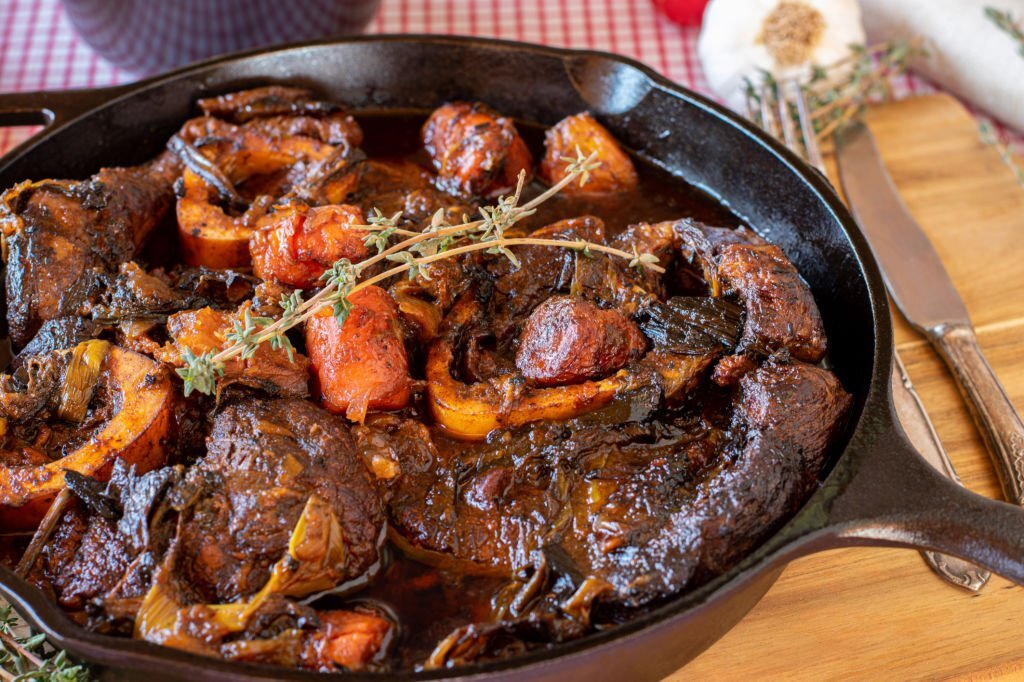 Surrey, British Columbia, is home to a vibrant and diverse culinary scene, and among the array of dining options, Afghan Chopan Restaurant stands out as a delightful destination for those seeking delicious and authentic halal Afghan cuisine.
Afghan Chopan Restaurant, located at 12888 80 Ave, Surrey, BC V3W 3A8, is a hidden gem offering a taste of Afghanistan in the heart of Surrey. This casual venue boasts a unique ambiance with available floor seating and hanging tapestries that transport diners to the rich cultural tapestry of Afghanistan.
One of the standout features of Afghan Chopan Restaurant is its commitment to halal dining. For Muslim diners and those seeking halal options, this restaurant is a beacon of culinary excellence. They proudly serve 100% halal Afghan cuisine,giving patrons the confidence that their dietary preferences and requirements are respected.
The menu at Afghan Chopan Restaurant is a delightful journey through Afghan culinary traditions. From succulent kebabs to aromatic rice dishes, there's something to please every palate. Some menu highlights include tender pieces of beef shank beneath Afghan steamed basmati rice and a variety of kebab options that showcase the skill and artistry of Afghan cooking.
Afghan Chopan Restaurant offers various service options to cater to different dining preferences. Whether you prefer dining in, taking out, or enjoying a no-contact delivery, Afghan Chopan has you covered. The restaurant's friendly staff and commitment to providing excellent service make every visit a memorable one.
Don't just take our word for it; Afghan Chopan Restaurant has garnered a well-deserved reputation for its delicious food and welcoming atmosphere. Reviews frequently praise the restaurant's delicious halal offerings, with diners commending the beautiful ambiance and attentive service.
If you're looking for a halal dining experience that combines rich flavors, warm hospitality, and a touch of Afghan culture, Afghan Chopan Restaurant is the place to be. Whether you're planning a special dinner or simply want to explore the world of Afghan cuisine, this restaurant is a must-visit in Surrey, British Columbia.
Crispy Falafel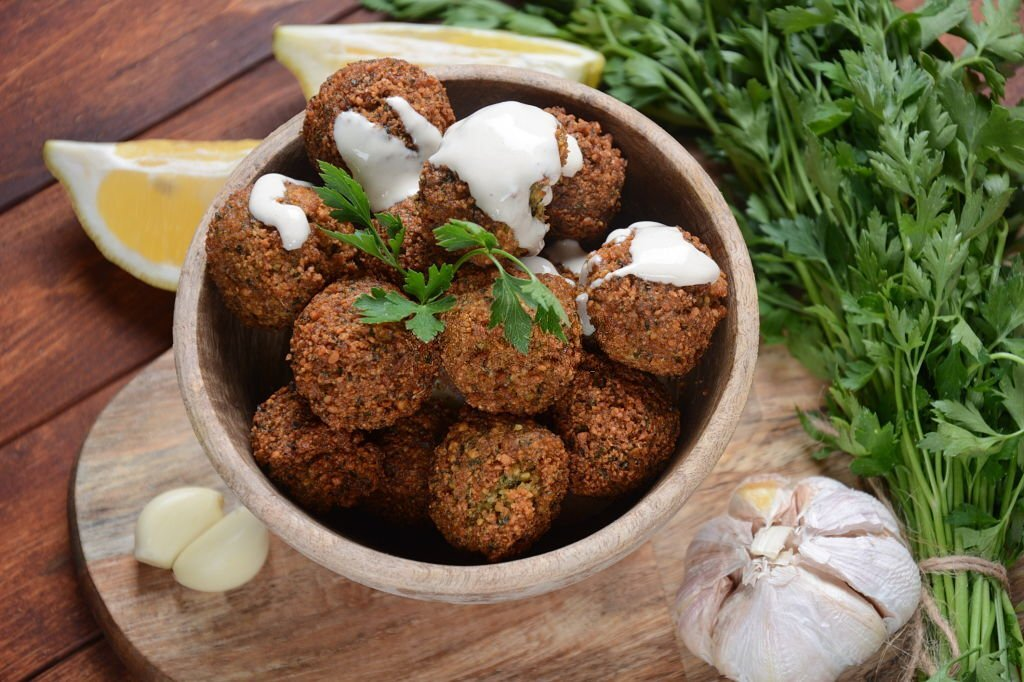 Crispy Falafel offers a menu that's sure to excite anyone who appreciates the flavors of the Middle East. As the name suggests, falafel is a star attraction here. These deep-fried balls or patties made from ground chickpeas or fava beans, mixed with herbs and spices, provide a crispy and flavorful experience. Falafel is often served in pita bread or wrapped in flatbread, accompanied by fresh vegetables and tahini sauce, creating a satisfying and nutritious meal.
One of the standout features of Crispy Falafel is its affordability. With prices that won't break the bank, you can indulge in authentic Middle Eastern cuisine without worrying about your budget. This makes it an excellent choice for students, families, and anyone looking for a tasty yet economical meal.
Crispy Falafel understands that cravings for its mouthwatering offerings can strike at any time. That's why it opens at 10:30 AM on Mondays, ensuring you can start your week with a flavorful bang. So, whether you're planning a lunchtime feast or craving a late-afternoon snack, Crispy Falafel has you covered.
Crispy Falafel is conveniently situated at 2408 King George Blvd in Surrey, BC. Its location allows for easy access, making it a popular choice for both locals and visitors. If you have any inquiries or want to place an order, you can reach them at +1 [phone number]. They offer multiple service options, including dine-in, takeout, and delivery, ensuring that you can enjoy their flavors whether you prefer to savor your meal on-site or from the comfort of your home.
Crispy Falafel is a shining gem among the halal restaurants in Surrey, British Columbia. With its delectable Middle Eastern cuisine, budget-friendly prices, and convenient operating hours, it's a must-visit for food enthusiasts in the area. Whether you're a long-time fan of falafel or new to this flavorful dish, Crispy Falafel promises a culinary journey you won't forget. So, if you're in Surrey and in the mood for some crispy, flavorful, and halal delights, make your way to Crispy Falafel and savor the taste of the Middle East.
Lahori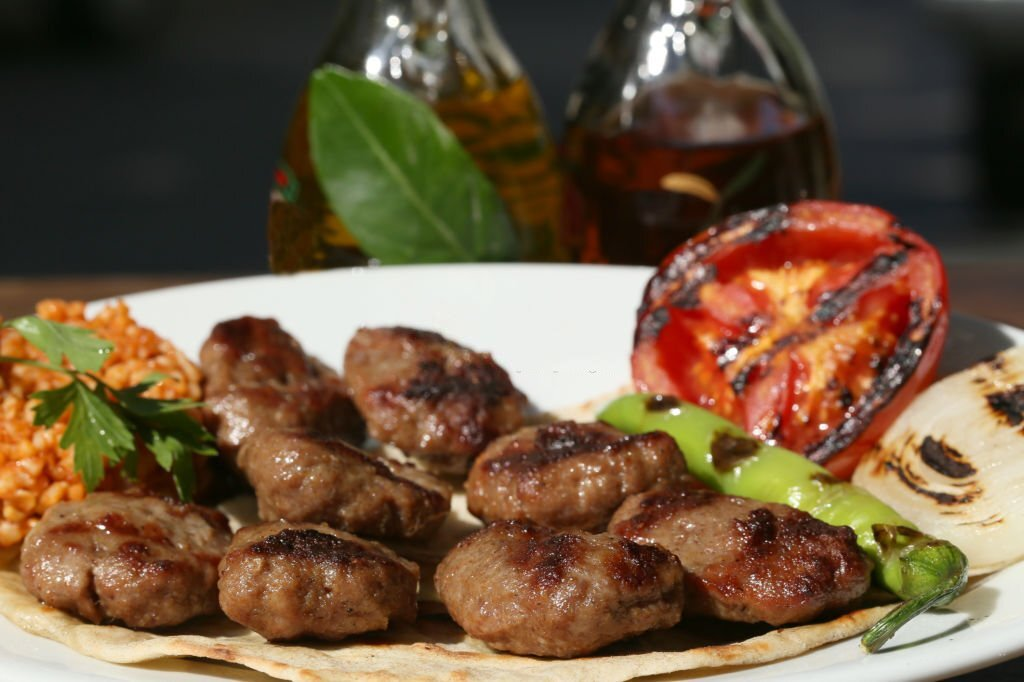 Lahori Restaurant, which opened its doors in 2013, was founded by Chef Ikram Wahla with the goal of introducing authentic Pakistani flavors to the Surrey community. The restaurant's name itself is a nod to Lahore, one of Pakistan's culinary capitals known for its rich and flavorful dishes.
At Lahori Restaurant, you can embark on a gastronomic adventure that showcases the best of Pakistani cuisine. The menu is a treasure trove of mouth watering dishes that cater to various palates. Whether you're a fan of spicy delights or prefer milder options, Lahori Restaurant has something for everyone.
When it comes to the main course, Lahori Restaurant truly shines. Their extensive menu features a variety of traditional Pakistani dishes that are sure to satisfy your taste buds. Whether you're in the mood for succulent kebabs, aromatic biryani, or a refreshing mango shake, Lahori Restaurant has it all. Their "Seekh Kebab" is a customer favorite, and the biryani is known for its fragrant spices and tender meat.
No meal at Lahori Restaurant is complete without indulging in their delectable desserts. As a dessert shop, they offer an array of sweet treats that will leave you craving for more. From traditional Pakistani sweets to creamy delights, there's a dessert for every preference.
Aside from the exquisite food, Lahori Restaurant is also known for its warm and welcoming ambiance. The friendly staff is always ready to assist you, making your dining experience even more enjoyable. Whether you choose to dine in, get takeout, or opt for a no-contact delivery, Lahori Restaurant ensures that you receive the best service.
In a city filled with diverse culinary offerings, Lahori Restaurant stands out as a local gem. Their commitment to serving the best Halal food has earned them a stellar reputation among food enthusiasts. As one satisfied customer put it, "Best Halal food very delicious highly recommended." Others praise it as the "best halal restaurant in Surrey."
Lahori Restaurant in Surrey, British Columbia, offers a culinary journey to Lahore, Pakistan, without leaving the city. With a delectable menu that includes appetizers, main courses, and mouthwatering desserts, this restaurant is a must-visit for anyone seeking an authentic taste of Pakistan in Surrey. Don't miss the opportunity to savor the best Halal food in town at Lahori Restaurant.
Conclusion
Surrey, British Columbia, is not only a diverse and culturally rich city but also a hub for culinary exploration. The Halal restaurants within this vibrant community are more than just places to dine; they are a testament to Surrey's commitment to inclusivity and its celebration of global gastronomy. As we've ventured through the diverse flavors and cultural richness of these establishments, it's evident that they offer more than just delicious dishes; they provide a bridge between traditions, where time-honored recipes meet innovative culinary expressions.
Whether you're a resident seeking familiar tastes or a visitor eager to explore the diverse world of Halal cuisine, Surrey's Halal restaurants offer a delightful culinary adventure.
So, the next time you find yourself in this welcoming city, be sure to savor the authentic offerings of its Halal dining scene, where each meal is a celebration of tradition, taste, and the vibrant spirit of Surrey, British Columbia.