Culturally rich landscape of South London, where a gastronomic paradise awaits those seeking Halal-certified dining experiences. This diverse region of the city is home to an array of culinary delights that cater to a wide range of tastes while adhering to Islamic dietary principles. From the bustling streets of Brixton and Peckham to the serene neighborhoods of Clapham and Dulwich, South London offers a delightful mix of Halal restaurants that showcase the authentic flavors of various cuisines. In this article, we embark on a flavorful journey through South London, uncovering the hidden gems and renowned eateries that serve up delectable dishes from around the world.
Top 6 Halal Restaurants in South London
Rada Cafe
Kachori
DF Tacos
You Me Sushi
Busaba
Yori
Rada Cafe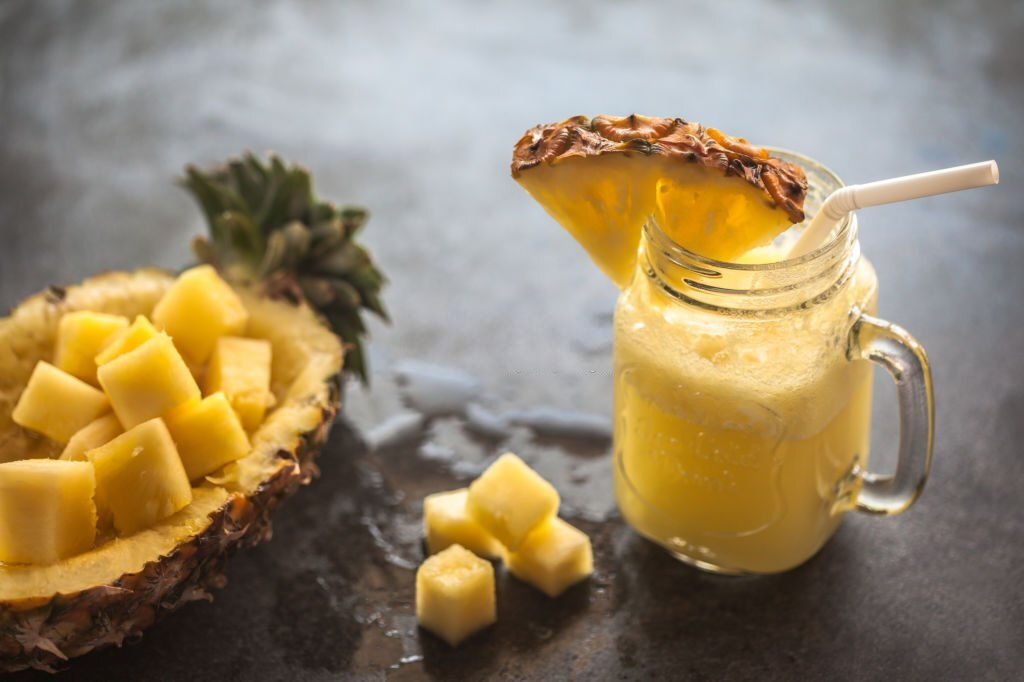 Located in the heart of Brentford, Rada Cafe stands out as a culinary gem, offering a delightful fusion of Halal cuisine and an inviting ambiance. With its commitment to serving the finest dishes and beverages, Rada Cafe has carved a niche for itself as a health-conscious brand that caters to diverse palates. The cafe's popularity has soared, making it a favorite among locals and visitors alike.
Rada Cafe prides itself on providing a dining experience that is unlike any other. From the moment you step inside, you are greeted by the inviting aroma of freshly brewed coffee and an atmosphere that exudes warmth. The cafe's friendly staff welcomes guests with a smile, making them feel right at home.
One of the standout features of Rada Cafe is its commitment to Halal food. All of the cafe's offerings, from the ever-popular Traditional Full English Breakfast to the Signature Burger, are prepared using Halal ingredients. This ensures that every guest can indulge in the culinary delights without any reservations.
The menu at Rada Cafe is a culinary journey through a variety of flavors and textures. Whether you're craving a hearty breakfast, a delectable burger, or a refreshing smoothie, the cafe has something to cater to every taste. Their attention to detail and commitment to using high-quality ingredients shine through in every dish.
Rada Cafe takes its culinary offerings a step further by introducing an Evening Menu. This extension of their dining options allows patrons to enjoy the cafe's scrumptious dishes at any time of the day. From satisfying mains to delectable desserts, the Evening Menu ensures that the dining experience at Rada Cafe is delightful from sunrise to sunset.
Food enthusiasts and connoisseurs will find a haven at Rada Cafe. The cafe's reputation for serving the best coffee in Brentford is well-earned, as every cup is crafted to perfection. In addition to coffee, Rada Cafe offers a range of beverages, including fresh smoothies and milkshakes, to quench your thirst.
Rada Cafe's relaxed vibe and welcoming ambiance make it an ideal spot to unwind and catch up with friends or enjoy a solo moment of peace. Whether you're seeking a cozy corner to work on your laptop or a spot to savor your favorite book, the cafe's inviting atmosphere sets the stage for a leisurely experience.
In the bustling city of London, Rada Cafe stands as a beacon of Halal culinary excellence. With its commitment to serving flavorful, Halal dishes and its warm and inviting atmosphere, the cafe has captured the hearts and taste buds of locals and visitors alike.
Kachori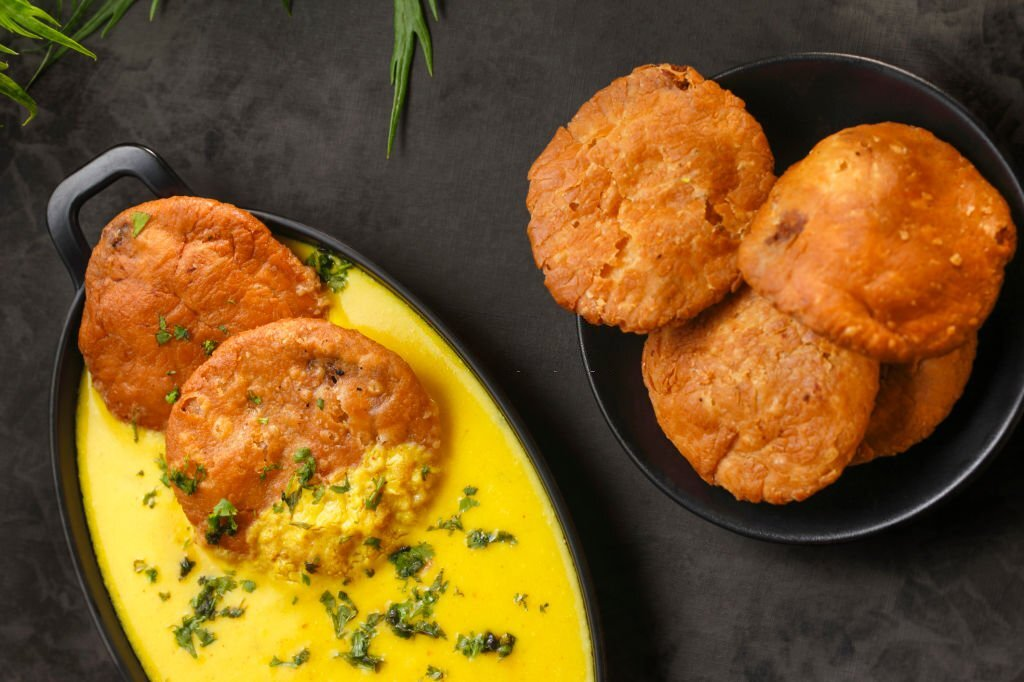 A culinary adventure that tantalize your taste buds with authentic Indian flavors, look no further than Kachori, a hidden gem nestled in the vibrant streets of South London. With its warm and inviting ambiance, Kachori beckons food enthusiasts to savor the best of Indian cuisine, all prepared with a Halal touch.
With a dedication to sourcing the finest ingredients, Kachori promises a gourmet experience that exceeds expectations. The talented chefs curate every dish with precision, ensuring a perfect harmony of spices and flavors that dance on your palate with each bite.
For those seeking Halal dining options in South London, Kachori is a paradise. The restaurant is committed to providing a fully Halal food menu, allowing guests to indulge in delectable dishes without any dietary concerns. This dedication to Halal practices has earned Kachori a devoted following among foodies who appreciate both the culinary prowess and the ethical values it embodies.
Situated in Elephant Park, Kachori is a culinary oasis in the heart of South London. The restaurant's prime location adds to its allure, making it a go-to spot for locals and visitors alike. Whether you're looking for a delightful breakfast, a hearty lunch, or a memorable dinner, Kachori delivers an unforgettable dining experience that will keep you coming back for more.
Kachori has received accolades from both food enthusiasts and critics alike. Its accomplished head chef has garnered praise for elevating the flavors of Indian cuisine to new heights. The restaurant's commitment to quality and excellence has earned it a well-deserved reputation as one of the best Halal restaurants in London.
As Instagram continues to influence dining experiences, Kachori has crafted dishes that are not only flavorful but also visually stunning. Guests find themselves reaching for their phones to capture the artful presentation of each dish, which further adds to the restaurant's popularity in the social media landscape.
Kachori is much more than a restaurant; it is a culinary journey that takes guests on an exploration of Indian flavors, artistry, and traditions. With its dedication to Halal practices, innovative dishes, and warm ambiance, Kachori has become a go-to spot for those seeking an unforgettable Indian dining experience in South London. So, if you're a food enthusiast looking for a place to satisfy your craving for authentic Indian cuisine, Kachori is the place to be. Prepare your taste buds for a flavor-packed adventure that will leave you with fond memories and a longing to return for more.
DF Tacos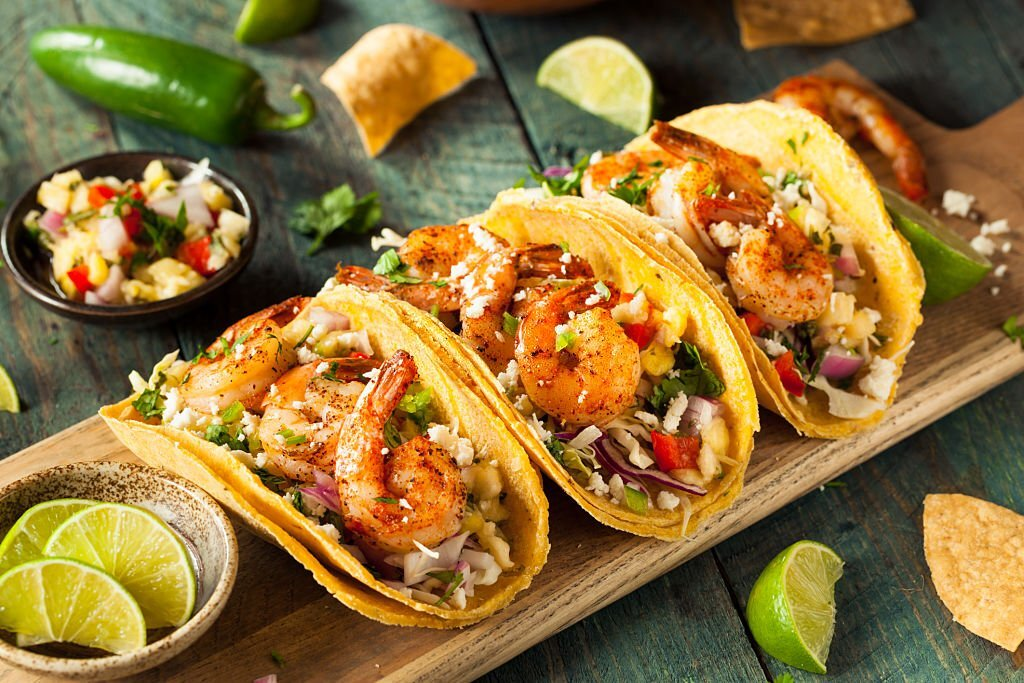 DF Tacos takes diners on a delectable journey through the diverse and rich culinary landscape of Mexico. From mouthwatering tacos to scrumptious burritos and more, every dish at DF Tacos is crafted with passion and flair, reflecting the authentic essence of Mexican street food with a modern twist.
For Halal-conscious foodies, DF Tacos brings exciting news. The restaurant now proudly serves Halal-certified chicken, ensuring that all guests can enjoy their flavorful offerings without any dietary concerns. It's essential to note that while the chicken is Halal, DF Tacos also offers non-Halal menu items, including pork, for those with different preferences.
DF Tacos has made its mark in several prime locations across London, adding to its popularity among both locals and visitors. The vibrant energy of Brixton, the bustling streets of Tottenham Court Road, and the dynamic atmosphere of 3 Market Halls sites set the perfect backdrop for savoring Mexican delights.
DF Tacos has won over the hearts of food critics and enthusiasts alike, earning rave reviews for its authentic flavors and creative menu options. The restaurant's commitment to quality and innovation has solidified its position as one of the best places to indulge in Mexican delights in South London.
DF Tacos is more than just a taco joint; it's a culinary celebration of Mexican flavors infused with Halal-friendly options for a diverse and inclusive dining experience. With its diverse menu, vibrant locations, and passionate commitment to culinary excellence, DF Tacos has quickly become a favorite destination for those seeking a taste of Mexico's gastronomic delights in South London.
You Me Sushi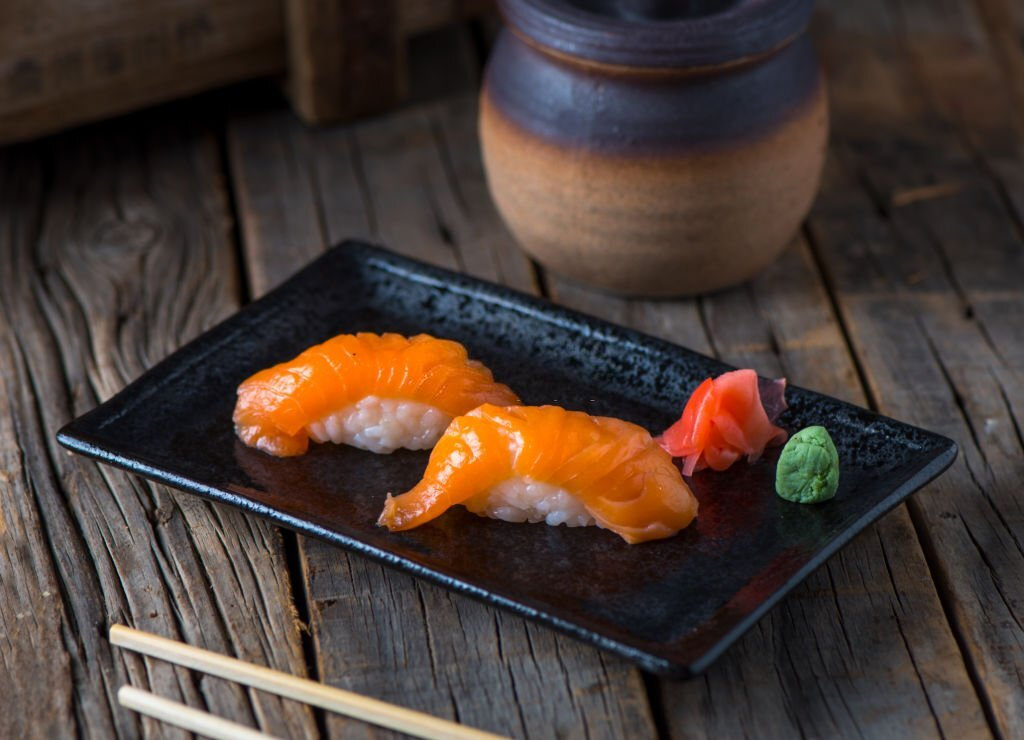 A gastronomic adventure of delectable handcrafted sushi, look no further than You Me Sushi. This culinary gem brings the freshest and finest sushi straight to your door, making it a top choice for sushi lovers and foodies alike.
You Me Sushi has taken the South London culinary scene by storm, boasting a network of takeaway restaurants conveniently scattered across the region. With over fifteen locations, this sushi haven offers a quick and delicious option for those on the go in Central London.
At You Me Sushi, every sushi roll is crafted with utmost care and precision. The skilled chefs take pride in using only the freshest ingredients to create mouthwatering sushi varieties that are a true celebration of Japanese flavors and culinary finesse.
Whether you're a sushi connoisseur or new to the world of sushi, You Me Sushi's diverse menu has something to please every palate. From classic favorites like California Rolls and Salmon Nigiri to more adventurous options like Dragon Rolls and Rainbow Rolls, the menu offers a delightful array of choices to suit all tastes.
While You Me Sushi stays true to the traditional art of sushi-making, the restaurant also embraces innovation to keep things exciting. Their fusion rolls and creative combinations add a modern twist to the classic sushi experience, giving diners a delightful and unforgettable culinary journey.
You Me Sushi's commitment to serving the freshest, most flavorful sushi in South London has made it a popular destination for sushi enthusiasts and food lovers alike. From its diverse menu to its convenient takeaway and delivery options, You Me Sushi caters to the needs of modern diners while preserving the essence of traditional Japanese cuisine. So, whether you're craving a quick sushi fix on the go or looking to savor an exquisite sushi feast, You Me Sushi promises a delightful culinary journey that will keep you coming back for more.
Busaba
Busaba is the Thai restaurant destination you need to explore in South London. With multiple locations and a dedication to delivering happiness through food, Busaba offers a modern twist on Thai meals and Asian-inspired drinks, making it a sought-after culinary destination for both locals and visitors.
With a presence in 13 locations across London, Busaba promises a delightful culinary journey of Thai cuisine and Asian-inspired cocktails. Each restaurant exudes a harmonious ambiance, inviting diners to savor modern interpretations of classic Thai dishes while enjoying vegan-friendly options.
Busaba is not just a place to eat; it's an experience that encapsulates the spirit of Thai dining. From the moment you step in, you're greeted by an atmosphere that seamlessly blends happiness and harmony, setting the stage for an unforgettable dining adventure.
At Busaba, the menu is an enchanting assortment of Thai delicacies crafted with fresh ingredients and bursting with authentic flavors. From Pad Thai and Green Curry to Tom Yum and Massaman, every dish is a work of art, meticulously prepared to transport diners to the vibrant streets of Thailand.
While Busaba remains rooted in traditional Thai cuisine, it also embraces creativity and innovation. The menu features fusion dishes that infuse elements from different culinary traditions, offering a delightful blend of familiar and novel tastes that cater to diverse palates.
The popularity of Busaba is evident in the glowing reviews it receives from diners and critics alike. The restaurant's dedication to quality, flavorful dishes, and exceptional service has earned it a spot among the top Thai restaurants in London.
From the bustling streets of Covent Garden to the serene charm of St Christopher's Place, each Busaba location offers a unique experience, allowing patrons to choose their preferred ambiance and explore diverse settings.
Busaba is not just a Thai restaurant; it's a portal to happiness and harmony through the art of Thai cuisine. Whether you're seeking a relaxing meal with friends, a romantic dinner for two, or a solo culinary adventure, Busaba promises an unforgettable experience that tantalizes the taste buds and leaves you with a smile.
In the diverse culinary landscape of South London, Busaba stands as a shining star, offering a unique and soulful Thai dining experience. With its commitment to delivering happiness and harmony through food, a visit to Busaba is more than just a meal; it's a sensory journey that transports diners to the heart of Thailand's culinary traditions.
Yori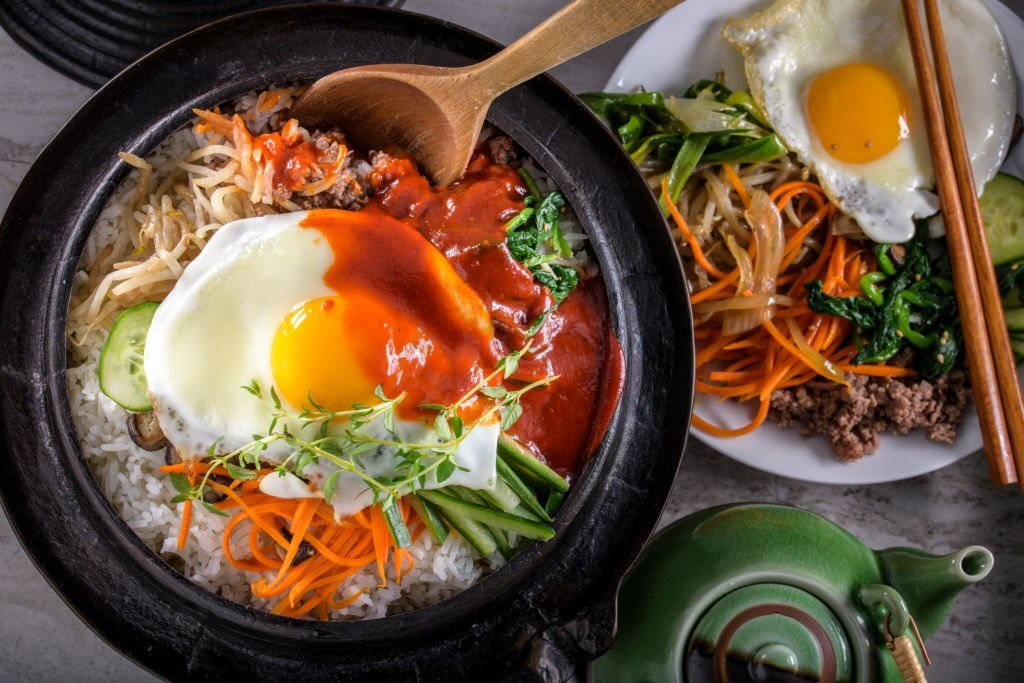 At Yori, the heart and soul of Korean cuisine come alive through a diverse and mouthwatering menu that showcases the best of this fascinating culinary tradition. From classic Korean fare to sizzling BBQ delights, Yori offers a journey into the heart of Korea's rich culinary heritage.
With locations in Wimbledon, Clapham, Covent Garden, and Piccadilly Circus, Yori serves as a vibrant hub where Korean food enthusiasts gather to indulge in the flavors they love. Each restaurant exudes a warm and inviting ambiance, setting the stage for an unforgettable dining experience.
Korean BBQ is an art, and Yori has perfected it. With its famous Korean BBQ offerings, Yori brings the unique experience of grilling tender, marinated meats at the table, filling the air with tantalizing aromas that enhance the dining experience.
From Bibimbap and Japchae to Kimchi Jjigae and Bulgogi, Yori presents a delightful array of classic Korean delicacies. Every dish is meticulously prepared using fresh ingredients and traditional recipes, staying true to the authentic flavors that make Korean cuisine so irresistible.
Yori caters to diverse palates and preferences, ensuring that each diner finds something to delight their taste buds. Whether you're a vegetarian or a meat lover, Yori's menu offers a variety of options to satisfy your culinary desires.
With branches conveniently located in the heart of London, Yori offers easy access to its delectable delights. Whether you're exploring the iconic streets of Piccadilly Circus, enjoying the charm of Covent Garden, or seeking tranquility in Wimbledon, Yori's welcoming presence is never too far away.
For those seeking an exceptional dining experience that celebrates the essence of Korean cuisine, Yori Korean Restaurants in South London is a treasure trove of delectable delights. From sizzling Korean BBQ to classic Korean dishes, Yori presents a feast that transports diners to the vibrant streets of Korea.
Conclusion
The Halal restaurants in South London stand as a testament to the region's rich cultural tapestry and its commitment to culinary diversity. From the vibrant streets of Southwark to the charming neighborhoods of Wandsworth and beyond, these establishments offer a delectable array of Halal-certified dishes that celebrate the flavors of various cuisines from around the world.
Beyond just satisfying gastronomic cravings, these restaurants foster a sense of community and inclusion, bringing together people from different backgrounds to savor the joys of shared meals. As we bid farewell to this captivating culinary journey, it becomes evident that South London's Halal restaurants not only provide exceptional dining experiences but also embody the spirit of unity and acceptance.
Whether you're a resident or a visitor to this dynamic part of the city, delving into these hidden gems and renowned eateries promises to be an unforgettable exploration of tastes and cultures that will leave a lasting impression and inspire a continued appreciation for the diverse culinary landscape of South London.