The heart of London's bustling Soho district, where the energy of the city converges with a diverse culinary landscape that caters to every palate. Amidst the vibrant streets and eclectic atmosphere, Halal restaurants have carved their own distinctive niche, offering a delectable array of dishes that adhere to Islamic dietary guidelines while promising an unforgettable dining experience. Soho, with its eclectic mix of cultures and influences, provides a melting pot of flavors from around the world, creating a haven for food enthusiasts seeking Halal-certified delights. We delve into the captivating world of Halal restaurants in Soho, uncovering the hidden gems and celebrated venues that serve up mouthwatering cuisine from various traditions.
Top 6 Halal Restaurants in Soho London
Tigerbay Shisha Lounge
Maoz
Shah Tandoori
Yalla Yalla
Nusa Dua
Carbon
Tigerbay Shisha Lounge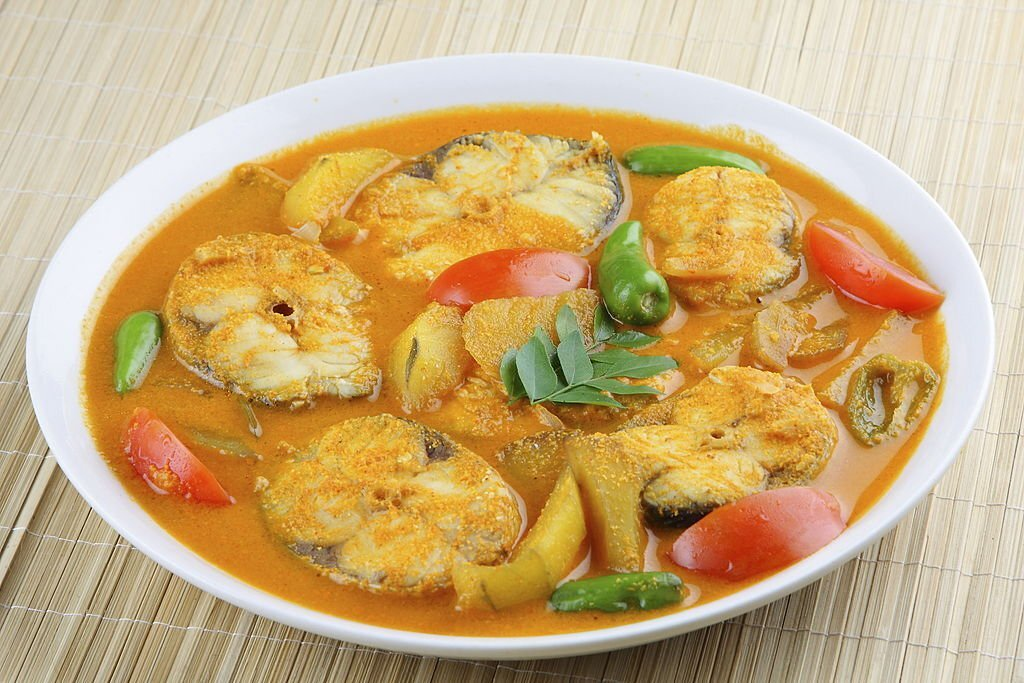 Tigerbay Shisha Lounge stands as a beacon of enticing flavors and vibrant ambiance, offering an unrivaled shisha experience that captivates all the senses. This halal restaurant has earned its reputation as a must-visit destination for those seeking a delightful fusion of Indian and Indo Chinese cuisine, complemented by an exquisite selection of shisha flavors from around the globe.
As you step into Tigerbay Shisha Lounge, you are greeted with a lively atmosphere adorned with beautiful aesthetics and scenic interiors. The trendy lounge offers a variety of shisha flavors, including quality brands such as Al Fakhar, Starbuzz, and Savacco. Guests are invited to indulge in exclusive cocktails and a premium range of shisha tobacco, elevating the dining experience to new heights.
The menu at Tigerbay Shisha Lounge boasts a delectable selection of authentic Indian and Indo Chinese dishes, curated to cater to a diverse range of palates. From mouthwatering curries and succulent kebabs to flavorful biryanis and aromatic noodles, each dish is a testament to the chef's dedication to culinary excellence.
For shisha enthusiasts, Tigerbay Shisha Lounge offers a relaxing shisha terrace where guests can unwind and savor their favorite shisha flavors in the company of friends or family. The terrace provides the perfect setting to enjoy the art of shisha, immersing guests in an experience that transcends mere indulgence.
Beyond its culinary delights, Tigerbay Shisha Lounge is known for hosting exciting events and themed nights, making it a go-to spot for entertainment and celebration. From vibrant parties to cultural events, the lounge offers a lively and engaging atmosphere that keeps guests coming back for more.
As a halal restaurant, Tigerbay Shisha Lounge caters to the needs of Muslim diners, ensuring that the food and beverages served are prepared in accordance with halal standards. The lounge's commitment to halal excellence has made it a popular choice among the halal food community.
Tigerbay Shisha Lounge has become a social hub, attracting individuals from various backgrounds who seek a relaxing space to unwind, socialize, and enjoy good food and shisha. Its friendly staff and welcoming ambiance create an environment where guests can feel at ease, making it an ideal spot for both casual gatherings and special occasions.
Tigerbay Shisha Lounge shines as a hidden gem, offering an immersive and authentic shisha experience combined with the finest Indian and Indo Chinese cuisine. Its commitment to halal dining, outstanding customer service, and vibrant ambiance make it a standout destination for locals and visitors alike. For those seeking a fusion of exotic flavors and lively entertainment, Tigerbay Shisha Lounge is a must-visit spot that promises an unforgettable culinary journey.
Maoz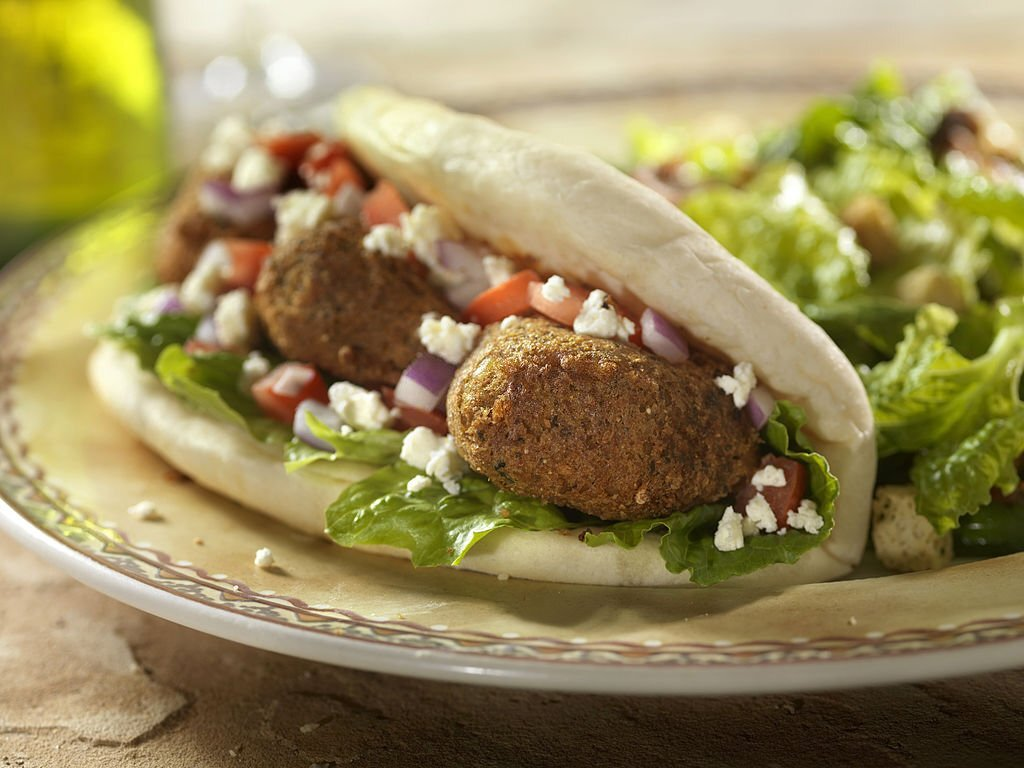 Maoz, an affordable Middle Eastern restaurant located in the bustling neighborhood of Soho, is a hidden gem that promises an exquisite culinary experience. Specializing in serving the best falafel in town, Maoz brings the vibrant flavors and aromas of the Middle East to the streets of London.
As you step into Maoz, you are welcomed by an inviting and intimate ambiance that sets the stage for a delightful dining experience. The restaurant prides itself on serving contemporary Middle Eastern cuisine with a laidback style, offering an array of fresh dishes that tantalize the taste buds.
At the heart of Maoz's menu lies the star of the show – their falafel. A beloved Middle Eastern delicacy, the falafel at Maoz is made to perfection, boasting a crispy exterior and a tender, flavorful center. Served with an assortment of toppings and sauces, each falafel wrap or plate is a burst of flavor and texture that keeps guests coming back for more.
Beyond falafel, Maoz offers a variety of other dishes that showcase the diverse flavors of the Middle East. From refreshing salads and savory tapas of small dishes to succulent grilled meat dishes and flavorful schnitzel, the menu caters to a range of preferences, making it a perfect choice for both meat lovers and vegetarians alike.
Maoz has become a favorite spot for locals and visitors seeking a budget-friendly yet scrumptious meal in the heart of Soho. It caters to those looking to grab a quick bite while exploring the vibrant streets or those seeking a cozy space to enjoy a leisurely meal with friends and family.
Vegetarians and vegans are particularly drawn to Maoz for its Dutch-Israeli-owned status, as it promises a range of vegetarian and vegan-friendly options. The restaurant combines quality produce with fast-food convenience, making it a go-to choice for those with plant-based diets.
In the midst of the bustling streets of Soho, Maoz stands as a haven of Middle Eastern flavors, offering an affordable yet delectable dining experience. Whether you are a falafel enthusiast, a lover of diverse Middle Eastern cuisine, or simply seeking a welcoming and laidback space to enjoy a meal, Maoz promises to delight your taste buds and leave you craving more.
Shah Tandoori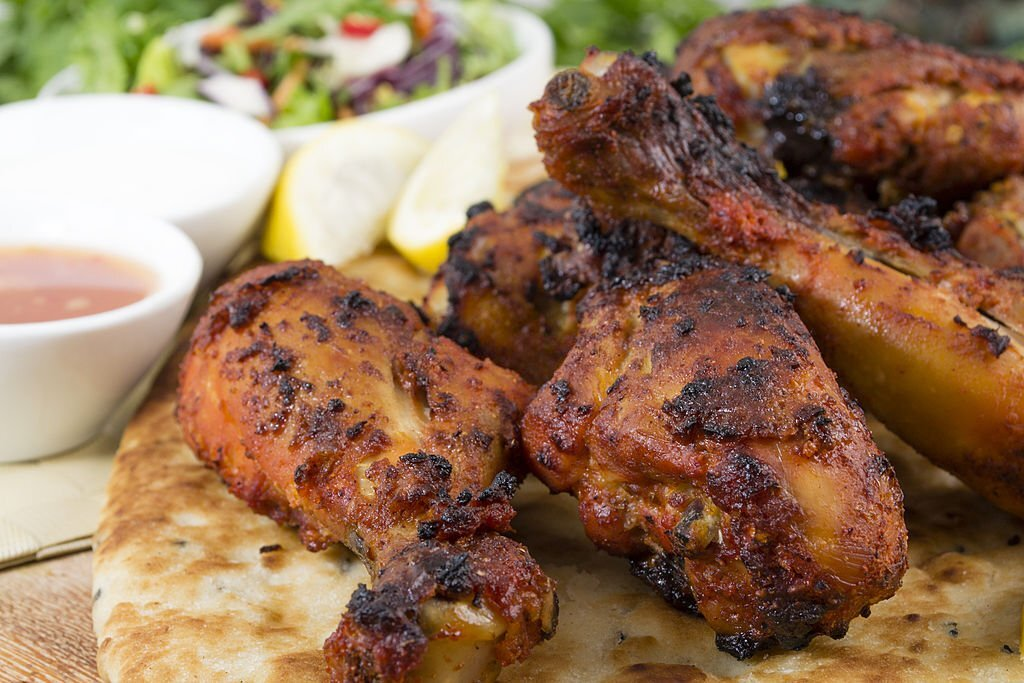 Shah Tandoori, a renowned Indian restaurant nestled in the vibrant streets of Soho, offers a culinary adventure that transports diners to the captivating flavors of India. With an array of authentic and imaginative traditional and fusion dishes, Shah Tandoori has become a beloved destination for both locals and visitors seeking an unforgettable Indian dining experience.
Step into Shah Tandoori, and you will be greeted by a contemporary restaurant with a street-corner charm, complete with purple seats and banquettes that exude warmth and comfort. The ambiance sets the stage for a gastronomic delight that begins with a warm welcome and continues with a delightful journey through the diverse and aromatic world of Indian cuisine.
At the heart of Shah Tandoori's offerings lies its diverse and tantalizing menu, boasting an unrivaled range of authentic Indian dishes. Whether you are a fan of classic favorites like butter chicken and biryani or eager to explore more adventurous flavors through regional delicacies, the restaurant caters to all palates, ensuring a memorable dining experience for every guest.
The name "Shah Tandoori" is a testament to the restaurant's expertise in tandoor cooking, a traditional Indian method of clay oven baking. The chefs at Shah Tandoori proudly present a selection of tandoori specialties, featuring succulent kebabs, flavorful grilled meats, and freshly baked bread that showcase the artistry and expertise of Indian culinary traditions.
Beyond the classic dishes, Shah Tandoori also delights diners with its imaginative fusion creations. These dishes seamlessly blend traditional Indian flavors with contemporary culinary techniques, resulting in a symphony of tastes that captivate the senses and offer a unique twist on beloved Indian favorites.
Shah Tandoori is not only known for its delectable cuisine but also for its exceptional service. The attentive and welcoming staff ensure that every guest feels like a cherished part of the Shah Tandoori family, enhancing the overall dining experience.
Shah Tandoori is a culinary gem in the heart of Soho, London, inviting diners to embark on a flavorful journey to the enchanting land of India. With its diverse menu, tandoori specialties, imaginative fusions, and warm hospitality, Shah Tandoori has earned its place as a top choice for Indian dining in the city.
Yalla Yalla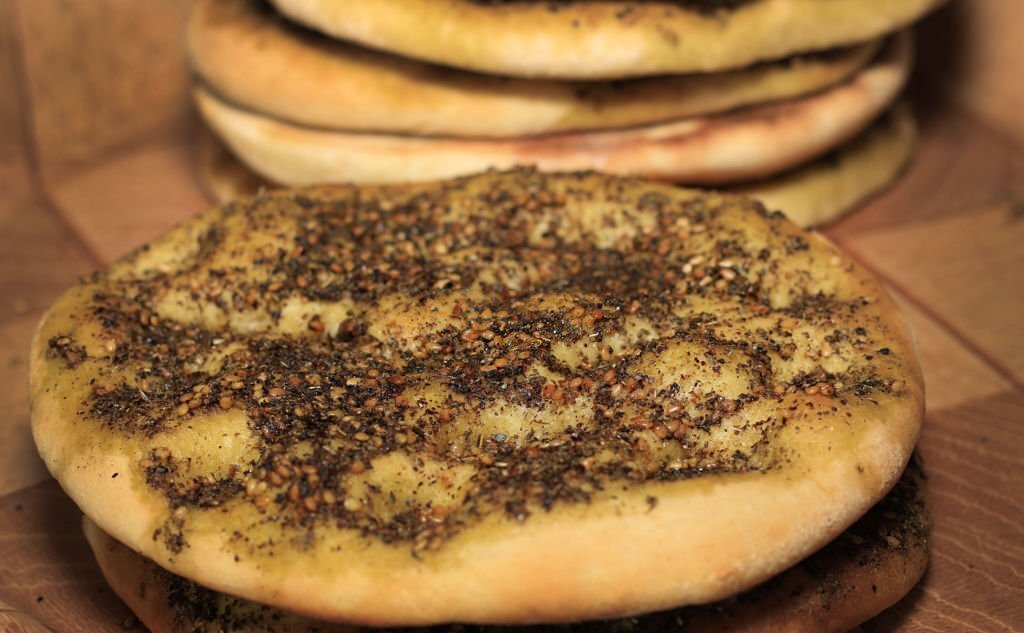 For tasting vibrant flavors of Lebanon, look no further than Yalla Yalla in Soho, London. This delightful Lebanese kitchen offers a mouthwatering selection of freshly prepared Beirut-style street food that is sure to leave you craving more.
Yalla Yalla takes pride in creating delicious and authentic Lebanese cuisine that captures the essence of the vibrant streets of Beirut. The restaurant's dedication to using the finest ingredients and traditional cooking methods results in dishes that are bursting with flavor and authenticity.
A visit to Yalla Yalla is incomplete without indulging in their mezze, a selection of small dishes that showcase the breadth of Lebanese cuisine. From creamy hummus and smoky baba ganoush to delectable lamb tartar and chicken liver, the mezze at Yalla Yalla are a perfect balance of flavors and textures.
Among Yalla Yalla's signature dishes are their mouthwatering shawarmas and manakish. The shawarmas, whether filled with marinated meat or flavorsome vegetables, are wrapped in soft pita bread and accompanied by an array of colorful toppings and sauces. The manakish, traditional Lebanese flatbreads baked with za'atar or cheese, are a perfect blend of savory goodness.
No Lebanese meal is complete without a sweet indulgence, and Yalla Yalla delivers on this front as well. The restaurant offers a delectable selection of sweet pastries that are a perfect way to end your culinary journey on a high note.
Yalla Yalla goes beyond just serving great food; it also boasts an Instagrammable decor that complements the overall dining experience. The restaurant's rustic wood fittings and modern space create a charming setting that adds to the enjoyment of the meal.
With its fantastic cuisine, cozy atmosphere, and heartfelt hospitality, it's no wonder that Yalla Yalla has become a favorite among locals and visitors alike. Whether you're looking for a quick lunch, a leisurely dinner, or a place to savor Lebanese delights with friends, Yalla Yalla is the perfect destination.
Crave a taste of authentic Lebanese cuisine, Yalla Yalla is the place to be. From the tantalizing mezze to the mouthwatering shawarmas and sweet pastries, each dish at Yalla Yalla is a labor of love that reflects the rich culinary heritage of Lebanon. So, make your way to Yalla Yalla and let the flavors of Beirut transport you to the heart of the Mediterranean.
Nusa Dua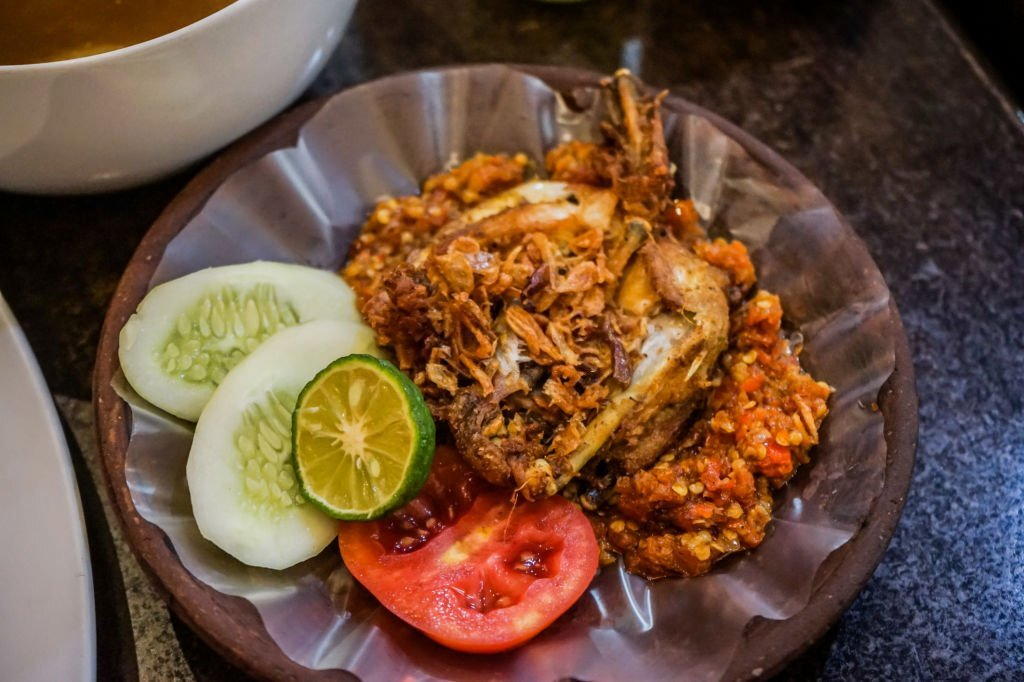 Nusa Dua in Soho, is the perfect destination. This authentic Indonesian restaurant offers a delightful array of mouth-watering dishes that will transport your taste buds to the vibrant streets of Indonesia.
Nusa Dua takes pride in being the only Indonesian restaurant in the bustling district of Soho, offering true-to-its-roots cuisine. With a focus on traditional recipes and quality ingredients, Nusa Dua captures the essence of Indonesian flavors and brings them to the heart of London.
As you step into Nusa Dua, you'll be greeted by a simple and charming setting filled with traditional Indonesian art. The ambiance sets the stage for a memorable culinary journey that celebrates the rich and diverse culinary heritage of Indonesia.
The menu at Nusa Dua features an enticing selection of Indonesian delicacies that cater to various palates. From sweet to spicy, Nusa Dua offers a spectrum of flavors that represent the diverse regions of Indonesia.
Among the must-try dishes at Nusa Dua are their aromatic rendang, a slow-cooked beef dish with a blend of spices that create an explosion of flavors, and their fragrant nasi goreng, Indonesia's famous fried rice dish served with a choice of meat or vegetables.
Nusa Dua also serves Indonesian comfort food like ayam geprek, a spicy smashed fried chicken dish that will leave you craving for more. The restaurant's menu caters to both meat lovers and vegetarians, ensuring there's something for everyone.
Not only is Nusa Dua a culinary haven, but it also offers a unique experience with its karaoke setup. You can indulge in delicious Indonesian cuisine while singing your heart out to your favorite tunes, making it a great spot for a fun-filled evening with friends and family.
Nusa Dua's Instagram-worthy presentation of their dishes adds to the overall dining experience. Whether you're looking to capture the vibrant colors of Indonesian cuisine or the joyous moments with friends, Nusa Dua offers a feast for both the palate and the eyes.
The warm and friendly ambiance at Nusa Dua makes it a popular gathering place for those who seek a taste of Indonesia in the heart of London. The restaurant is known for its attentive service, making each dining experience memorable and enjoyable.
For a delightful and authentic Indonesian culinary adventure, Nusa Dua in Soho, London, stands out as a gem. From the moment you step in, you'll be transported to the enchanting world of Indonesian flavors.
Carbon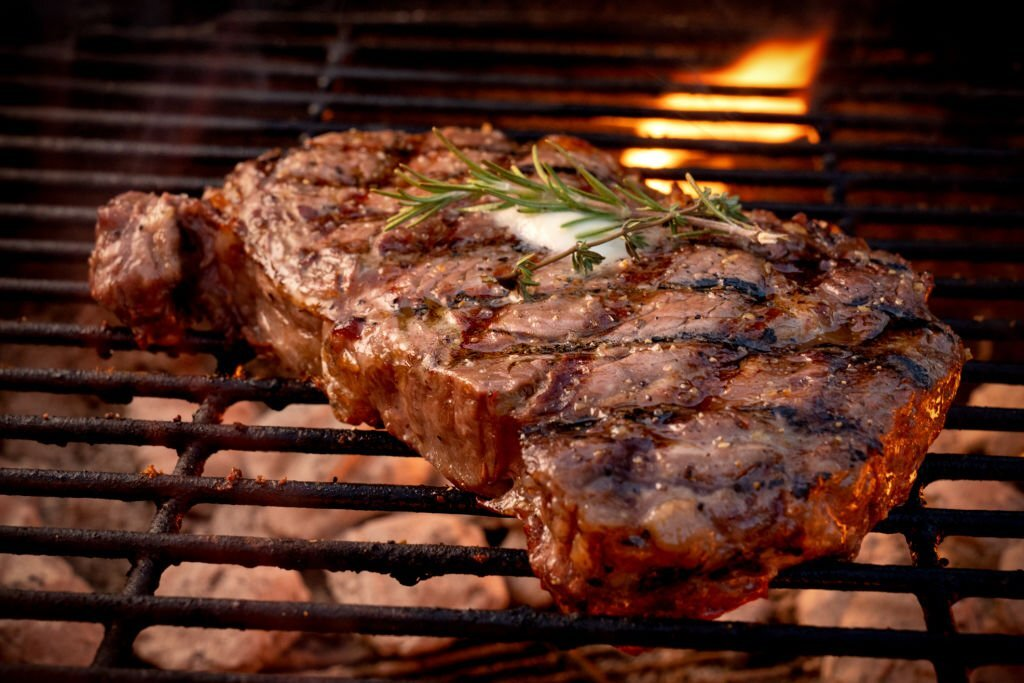 Carbon Soho in London is the perfect destination. Known for its charcoal grill expertise, this eclectic restaurant promises a gastronomic journey that delights the senses and leaves guests wanting more. Located in the vibrant district of Soho, Carbon offers a diverse menu and a warm, inviting ambiance that sets the stage for a remarkable culinary adventure.
Carbon Soho proudly presents itself as a famous charcoal grill restaurant, where the art of grilling meets innovation. The skilled chefs at Carbon have mastered the art of cooking with charcoal, infusing dishes with a smoky flavor that is simply irresistible. From chargrilled meat and fish to an array of tantalizing wraps and salads, every dish at Carbon showcases the restaurant's dedication to the craft of charcoal grilling.
Carbon Soho's menu is a celebration of international flavors, featuring a variety of chargrilled meat and fish dishes that cater to every palate. Whether you crave succulent chicken or tender lamb, Carbon has an array of options to satisfy your taste buds. Vegetarians need not worry, as the restaurant offers delightful wraps and salads packed with flavorful ingredients that will leave a lasting impression.
For those who prefer to enjoy Carbon's delectable creations from the comfort of their own homes, the restaurant offers convenient delivery services. The same exceptional taste and presentation are carried through their takeaway options, making it the perfect choice for a gourmet meal on the go. Alternatively, diners can relish the full Carbon experience by choosing to dine in and immerse themselves in the restaurant's warm and inviting atmosphere.
What sets Carbon Soho apart is its unique approach to gastronomy. The restaurant's tagline, "a gastronomic experience in a box," reflects its innovative concept of presenting a diverse range of culinary delights in a convenient and portable manner. This makes Carbon Soho a go-to destination for those seeking a delectable meal that can be enjoyed anywhere.
Carbon Soho has garnered rave reviews from patrons and critics alike. Super friendly staff, extremely tasty food, and a diverse menu that accommodates different dietary preferences are just a few of the many accolades the restaurant has received. From regular diners to first-time visitors, everyone seems to be enamored by Carbon's exceptional offerings.
With its focus on chargrilled delights, Carbon Soho creates an unforgettable sensory experience. The aroma of smoky goodness wafting through the air, the sizzling of meats on the grill, and the vibrant presentation of each dish all contribute to a feast for the senses that leaves guests with delightful memories.
Carbon Soho stands as a testament to London's vibrant culinary scene, where innovation and tradition come together to create a unique dining experience. Whether you're seeking a quick, delicious meal on the go or a leisurely dining experience to savor the flavors, Carbon Soho delivers a gastronomic adventure that will leave you wanting more.
Conclusion
The Halal restaurants in Soho, London, stand as a testament to the district's vibrant and inclusive culinary scene. Nestled amidst the dynamic streets and cultural diversity of this central London neighborhood, these eateries offer a delightful fusion of flavors from around the world, while staying true to the principles of Halal cuisine. From the sizzling grills of the Middle East to the aromatic curries of South Asia and beyond, each dining experience in Soho takes food enthusiasts on a gastronomic journey that transcends borders and celebrates the unity of diverse traditions.
As we bid farewell to this tantalizing exploration, it becomes clear that Soho's Halal restaurants not only satisfy the taste buds but also exemplify the essence of London's multicultural spirit. Whether you're a local resident or a visitor to this iconic district, venturing into these hidden gems promises an unforgettable and fulfilling culinary adventure that will undoubtedly leave you craving to return for more.