Situated along the banks of the mighty Fraser River, New Westminster, British Columbia, is a city that beautifully blends historical charm with a modern urban vibe. Known as the "Royal City," it boasts a rich heritage and a thriving cultural scene. Beyond its historic landmarks and scenic waterfront, New Westminster also offers a vibrant culinary landscape. Among the city's dining treasures are its Halal restaurants, where the traditions of Halal cuisine seamlessly fuse with the city's spirit of diversity and community. Embark on a culinary journey through the Halal restaurants in New Westminster, where flavors from around the world come together to celebrate both tradition and innovation. Whether you're a local resident, a curious traveler, or a food enthusiast seeking diverse and authentic flavors.
Top 5 Halal Restaurants in New Westminster BC
Zaaki Cuisine
Wild Thyme
Dana Pani
HFC Grill
Marven's Falafel
Zaaki Cuisine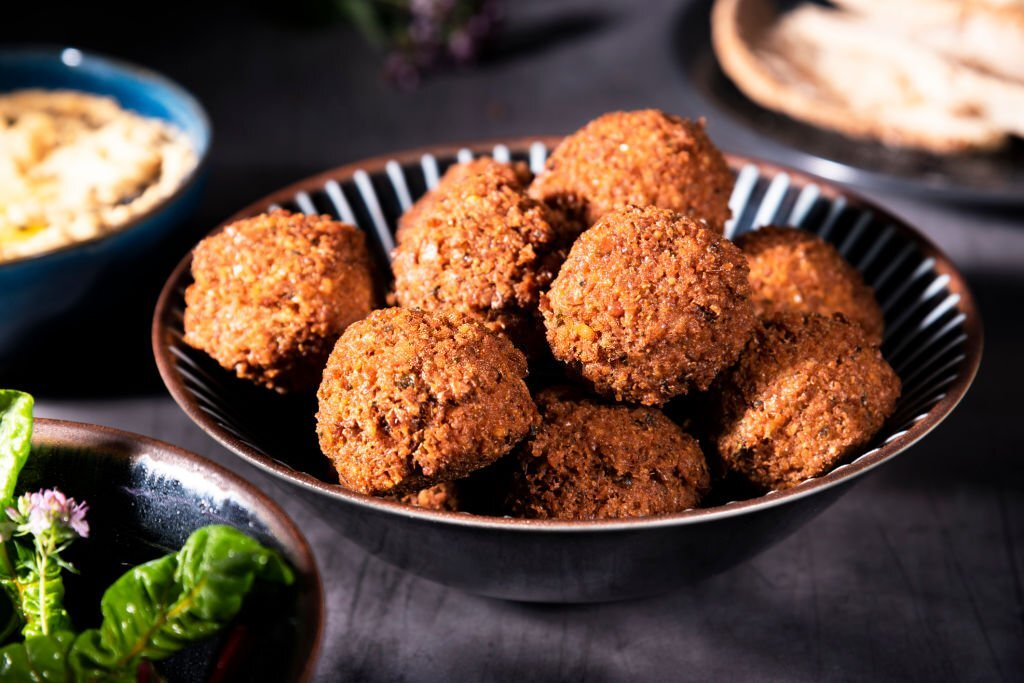 When it comes to savoring the finest halal food in New Westminster, look no further than Zaaki Cuisine. This culinary gem, nestled at 589 6th St, has garnered a stellar reputation for delivering Middle Eastern flavors that tantalize taste buds and leave patrons craving for more.
Zaaki Cuisine is a culinary oasis, where the rich traditions of Middle Eastern cuisine come to life. From the moment you step in, you're greeted with the warm aroma of freshly prepared dishes and a welcoming ambiance that sets the stage for a memorable dining experience.
One of the standout features of Zaaki Cuisine is its unwavering commitment to offering the best halal food in the lower mainland. For those who adhere to halal dietary restrictions, this restaurant is a haven. Every dish on the menu is prepared with the utmost care to ensure it aligns with the principles of halal cuisine, providing a dining experience that is both delicious and respectful of tradition.
The menu at Zaaki Cuisine is a symphony of flavors, featuring a diverse range of Middle Eastern delights. Whether you're a fan of shawarma, kebabs, falafel, or fresh salads, there's something for everyone. The dishes are prepared using the finest ingredients, and the skilled chefs take pride in crafting each plate to perfection.
Zaaki Cuisine offers a range of dining options to cater to your preferences. Whether you prefer to savor your meal in the cozy restaurant setting, grab it on the go, or have it delivered to your doorstep, the choice is yours. This flexibility makes it easy for patrons to enjoy their favorite Middle Eastern dishes whenever and wherever they please.
While Zaaki Cuisine stands out for its exceptional halal offerings, it's worth noting that New Westminster is home to a vibrant culinary scene with several other Middle Eastern and Mediterranean restaurants nearby. If you're a fan of this cuisine, you'll find plenty of options to explore in the area.
Zaaki Cuisine has truly earned its reputation as a top destination for halal Middle Eastern cuisine in New Westminster. With its dedication to quality, commitment to halal excellence, and a menu that caters to diverse tastes, this restaurant continues to delight food enthusiasts from all walks of life.
Whether you're a longtime fan of Middle Eastern cuisine or a newcomer eager to explore new flavors, Zaaki Cuisine invites you to embark on a flavorful journey. From their delectable dishes to their warm hospitality, every visit to Zaaki Cuisine is a celebration of Middle Eastern culinary artistry. So, the next time you're in New Westminster and craving authentic halal Middle Eastern cuisine, make your way to Zaaki Cuisine and prepare to be delighted.
Wild Thyme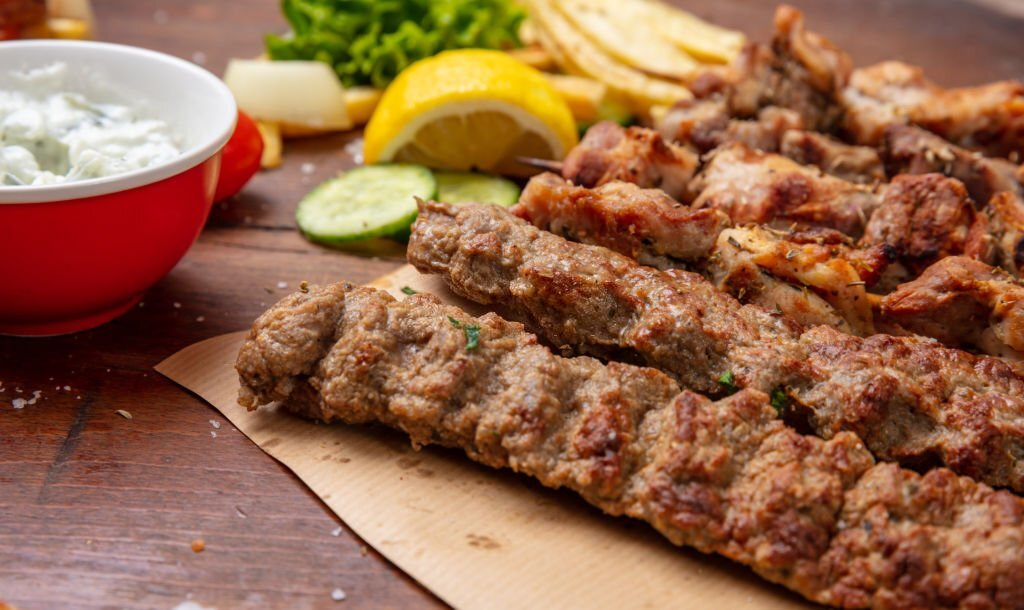 Located at 705 12th St, New Westminster, Wild Thyme is a hidden gem that beckons food enthusiasts on a Lebanese culinary journey. If you're in search of an authentic Lebanese dining experience, this restaurant should be at the top of your list.
As you step through the doors of Wild Thyme, you're immediately enveloped in the irresistible aroma of Lebanese spices and herbs. The restaurant's commitment to authenticity shines through in every dish they serve.
Wild Thyme is renowned for its dedication to serving only the finest Lebanese cuisine. From falafel to shawarma, their menu is a vibrant tapestry of flavors that captures the essence of Lebanese gastronomy. For those who appreciate halal dining, this restaurant is a true haven, with every dish prepared to meet halal standards.
Wild Thymes' menu offers a plethora of options that cater to various tastes and preferences. Whether you're a fan of lamb, chicken, or prefer a vegetarian feast, there's something to delight every palate. Don't miss their signature dishes, like succulent lamb kebabs or crispy falafel wraps, which are customer favorites.
Wild Thyme offers a variety of dining options to suit your preferences. Whether you prefer a leisurely dine-in experience, a quick takeaway, or the convenience of delivery, the restaurant has you covered. Their commitment to customer satisfaction is evident in the flexibility they offer.
While Wild Thyme stands out as a Lebanese dining gem in New Westminster, the area boasts a vibrant culinary scene with a multitude of dining options nearby. Whether you're an aficionado of Middle Eastern cuisine or eager to explore new flavors, New Westminster offers a diverse range of culinary experiences.
Wild Thyme is a culinary treasure that transports diners to the heart of Lebanon with every bite. Their dedication to preserving the authenticity of Lebanese cuisine, commitment to halal dining, and a menu that caters to diverse tastes make this restaurant a must-visit.
Whether you're a connoisseur of Lebanese cuisine or simply looking to embark on a flavorful adventure, Wild Thyme invites you to savor the rich and aromatic delights of Lebanon. With every visit, you'll discover why this restaurant has earned its reputation as a Lebanese culinary haven in New Westminster. So, when you're in the mood for exceptional Lebanese fare, head to Wild Thyme, and let your taste buds embark on a journey through the flavors of Lebanon.
Dana Pani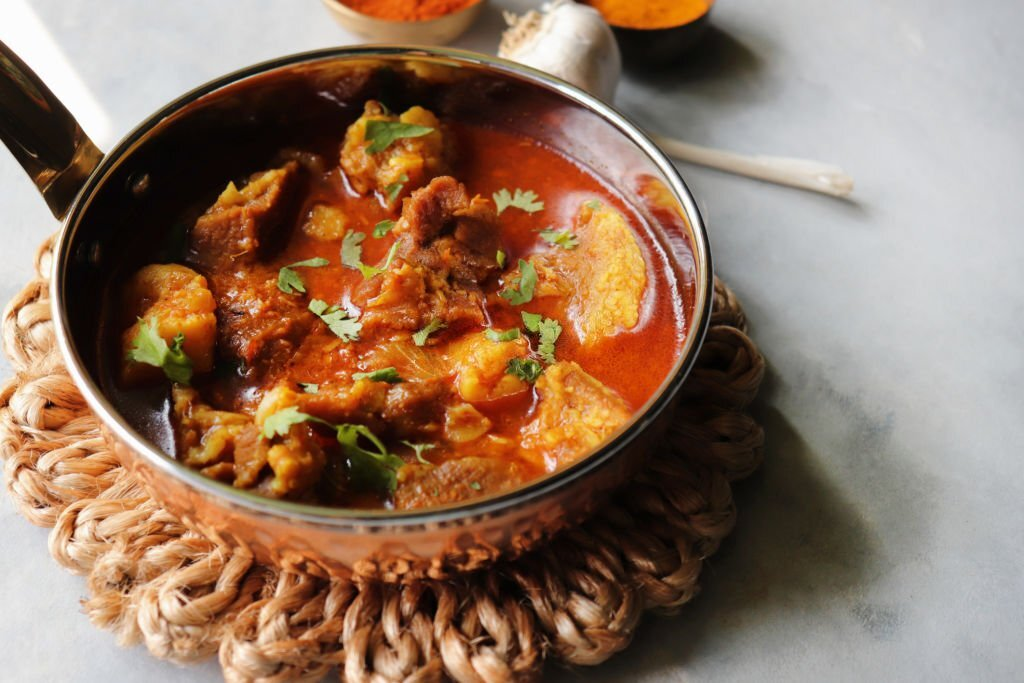 New Westminster, BC offers a diverse culinary landscape, and one of the standout gems in the world of halal dining is Dana Pani Indian Cuisine. Located at 805 Boyd St J120, this restaurant has earned a reputation for its delicious Indian dishes that cater to the halal-conscious community. If you're in search of authentic Indian flavors prepared with care and consideration for dietary preferences, Dana Pani Indian Cuisine is a must-visit.
One of the primary draws of Dana Pani Indian Cuisine is its commitment to halal food. For those who follow halal dietary restrictions, finding a restaurant that adheres to these guidelines is crucial. Dana Pani ensures that all of its meat offerings are halal, providing peace of mind to its customers.
The menu at Dana Pani Indian Cuisine is a journey through the rich and diverse flavors of India. From aromatic biryanis to delectable curries, you'll find a wide variety of options to satisfy your taste buds. Some standout dishes include:
Fragrant basmati rice cooked with an assortment of vegetables and aromatic spices. It's a flavorful and satisfying dish suitable for vegetarians. Tender pieces of lamb simmered in a flavorful gravy with an abundance of spices. This dish showcases the complexity of Indian cuisine. Freshly baked bread that perfectly complements the saucy curries. Whether you prefer plain naan, garlic naan, or cheese naan, you're in for a treat. A sweet and refreshing yogurt-based drink infused with ripe mangoes. It's the ideal beverage to cool down your palate after enjoying the spicy dishes.
Dana Pani Indian Cuisine provides a warm and inviting ambiance, making it suitable for both casual dining and special occasions. The cozy interior, complemented by friendly and attentive staff, ensures a pleasant dining experience.
To cater to the needs of its customers, Dana Pani Indian Cuisine offers multiple ordering options, including skipthedishes.com, ubereats.com, and doordash.com. This convenience allows you to enjoy your favorite Indian dishes in the comfort of your home.
While Dana Pani Indian Cuisine proudly serves halal meat, it's advisable to inquire about the specifics of their halal certification or any recent changes in their meat suppliers, especially if you have strict dietary requirements. The restaurant's commitment to providing halal options is evident in their responses to customer inquiries.
Dana Pani Indian Cuisine stands as a testament to the vibrant culinary scene in New Westminster. Whether you're craving classic Indian dishes, halal options, or simply an exploration of new flavors, this restaurant delivers on all fronts. Don't miss the opportunity to savor the rich and diverse tastes of India at Dana Pani Indian Cuisine.
HFC Grill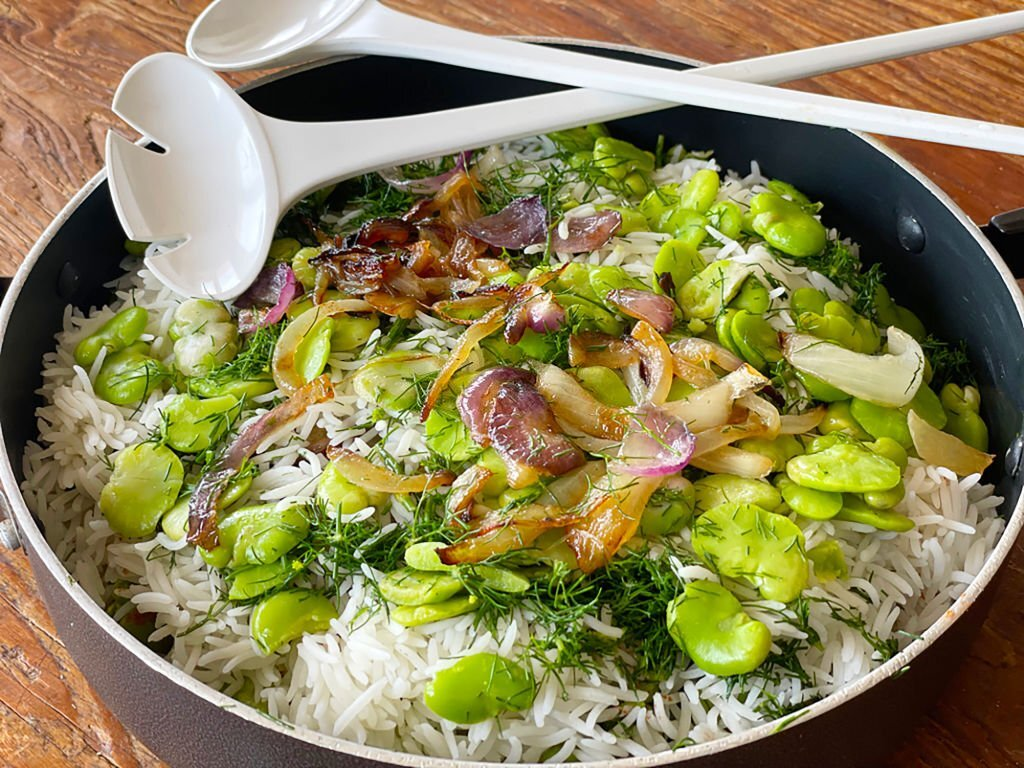 HFC Grill stands out as a haven for lovers of Persian cuisine. Their commitment to using halal ingredients ensures that everyone can savor the rich flavors of this region without compromising on their dietary preferences. From tender kabobs to aromatic rice dishes, you'll find a wide range of options that cater to various tastes and preferences.
The moment you step into HFC Grill, you're greeted with a warm and inviting ambiance. The restaurant is known for its cleanliness and friendly staff. Many patrons appreciate the exceptional service and the generous portion sizes of their meals. Whether you're dining in or opting for takeout, HFC Grill aims to provide a memorable culinary experience.
Indulge in a selection of succulent kabobs, including chicken, beef, and lamb, all cooked to perfection and seasoned with a blend of herbs and spices. Explore a variety of aromatic rice dishes like Saffron Rice and Baghali Polo, which pair wonderfully with the kabobs. Start your meal with flavorful appetizers such as hummus, falafel, and fresh salads. HFC Grill also offers delicious vegetarian dishes, ensuring that everyone can enjoy a satisfying meal.
Conveniently located at 1064 Austin Ave, Coquitlam, BC V3K 3P3, Canada, HFC Grill is easily accessible for both locals and tourists. Their opening hours, which begin at 12 pm, make it a great spot for lunch or dinner.
Whether you're a fan of Persian cuisine or looking to explore new flavors, HFC Grill is a must-visit destination in Coquitlam. With its commitment to halal dining, warm atmosphere, and delectable menu, it promises an unforgettable dining experience. So, gather your friends and family, and head over to HFC Grill for an authentic taste of Persia in the heart of Coquitlam.
Marven's Falafel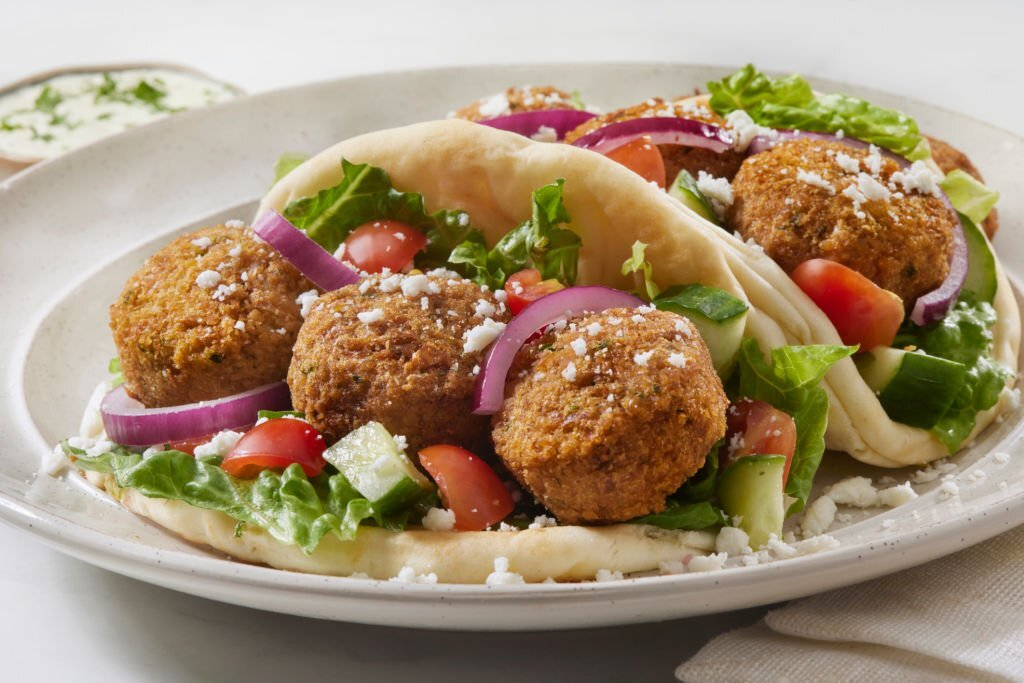 In the vibrant city of New Westminster, British Columbia, Marven's Falafel has become a beacon of Middle Eastern cuisine in the heart of Canada's west coast.
Marven's Falafel is situated on Columbia Street, making it easily accessible to both residents and tourists exploring the city. As you approach the eatery, the warm and inviting aroma of Middle Eastern spices and flavors wafts through the air, enticing you to step inside.
The menu at Marven's Falafel is a testament to the rich and diverse culinary traditions of the Middle East. It offers a delightful array of options, including shawarma, falafel, and other delectable Middle Eastern dishes. Whether you're a vegetarian or a meat lover, there's something for everyone.
One of the standout features of Marven's Falafel is its commitment to providing halal food. This means that diners seeking halal options can savor the flavors of the Middle East with peace of mind.
When it comes to Marven's Falafel, the name says it all. Their falafel has earned a reputation as one of the best in town. Crispy on the outside, yet tender and flavorful on the inside, Marven's falafel balls are nothing short of perfection. Customers rave about them, describing them as "the best falafel ever" and "literally the best falafel."
In today's fast-paced world, convenience is key, and Marven's Falafel understands that. They offer various service options, including dine-in, takeaway, and delivery. This flexibility ensures that you can enjoy their delicious offerings wherever and whenever you like.
Marven's Falafel is conveniently located in front of the Columbia SkyTrain station. This prime location makes it an excellent choice for a quick bite during your daily commute or a relaxed meal with friends and family.
Marven's Falafel has carved out a special place in New Westminster's culinary landscape. It's a testament to the fact that great food, warm hospitality, and a commitment to quality can create a dining experience that keeps people coming back for more. Whether you're a fan of Middle Eastern cuisine or a curious foodie looking to explore new flavors, Marven's Falafel should be on your list of must-visit restaurants in New Westminster, BC.
Conclusion
New Westminster, British Columbia, is a city that not only preserves its historical legacy but also embraces the diverse and inclusive spirit of modern times. The Halal restaurants within this charming city are more than just places to dine; they embody New Westminster's commitment to community, diversity, and its celebration of global flavors. As we've ventured through the diverse tastes and cultural richness of these establishments, it becomes evident that they offer more than just delicious dishes; they provide a bridge between traditions, where time-honored recipes meet innovative culinary expressions.
Whether you're a resident seeking familiar tastes or a visitor eager to explore the diverse world of Halal cuisine, New Westminster's Halal restaurants offer a delightful culinary adventure. They blend cultures and flavors, creating moments that celebrate the intersection of tradition, taste, and the unique character of New Westminster.
So, on your next visit to this historic city, be sure to savor the authentic offerings of its Halal dining scene, where every meal is a celebration of tradition, taste, and the vibrant spirit of New Westminster.