Nashville, Tennessee, a city renowned for its vibrant music scene, rich history, and now, an emerging culinary destination for Halal food enthusiasts. Nestled in the heart of the South, Nashville offers a delightful blend of southern charm and international flavors. If you're searching for Halal dining options that cater to your dietary preferences, you're in for a treat. From traditional Middle Eastern fare to fusion cuisine that blends global influences, Nashville's Halal restaurants are sure to satisfy your palate and introduce you to a world of flavors right in Music City.
Top 6 Halal Restaurants in Nashville TN
House of Kabob
Best Of India
Anatolia
Swaghru
Baam Burger
Inchin's Bamboo Garden
House of Kabob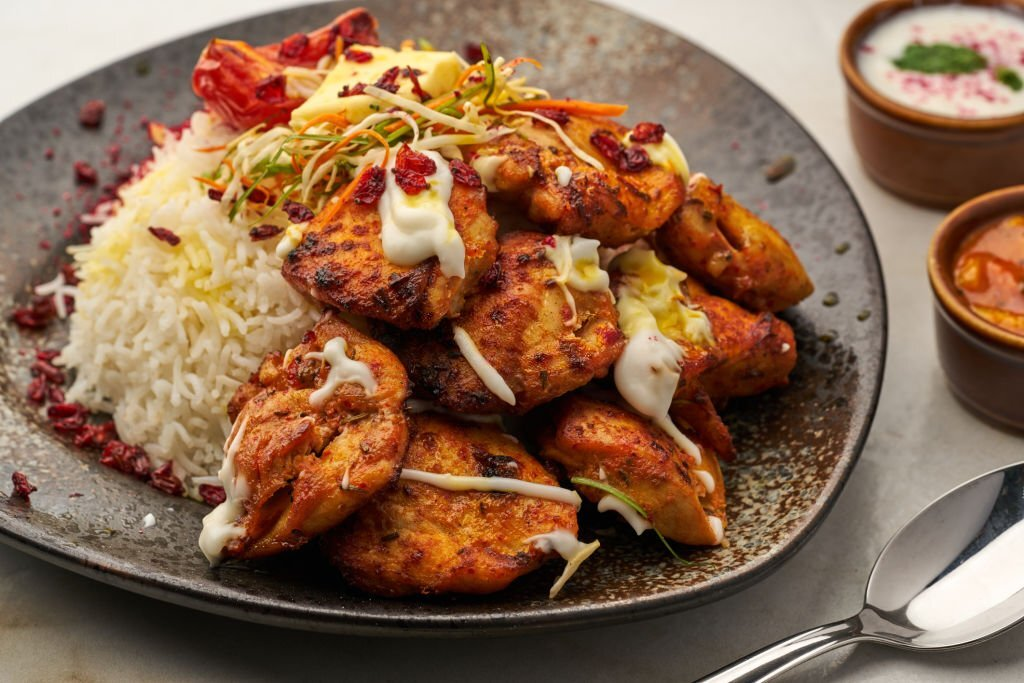 Located at 407 W Thompson Ln, House of Kabob has become a go-to destination for locals and visitors seeking an authentic and flavorful dining experience.
Upon entering House of Kabob, you'll be greeted by a warm and inviting ambiance. The restaurant combines traditional Persian elements with modern decor, creating an atmosphere that is both comfortable and stylish. Whether you're dining with friends, family, or enjoying a solo meal, House of Kabob provides a welcoming setting for any occasion.
The menu at House of Kabob showcases a variety of dishes that highlight the rich and diverse flavors of Persian cuisine. From juicy kabobs to aromatic stews and flavorful rice dishes, each item is prepared with meticulous attention to detail and authentic ingredients. Whether you're a meat lover or a vegetarian, House of Kabob offers options to suit every palate.
One of the standout dishes at House of Kabob is their signature kabobs, which are grilled to perfection and bursting with flavor. Whether you prefer the tender and juicy Barg (marinated beef tenderloin), the succulent Joojeh (marinated chicken), or the flavorful Koobideh (ground beef kabob), each bite is a delight for the senses. The kabobs are served with fragrant saffron rice and a variety of fresh vegetables, creating a well-balanced and satisfying meal.
In addition to their kabobs, House of Kabob also offers a selection of traditional Persian stews, such as Ghormeh Sabzi (herb and meat stew) and Gheimeh (split pea and meat stew). These hearty and aromatic dishes are slow-cooked to perfection, allowing the flavors to meld together and create a truly memorable dining experience.
The attentive and friendly staff at House of Kabob are always ready to assist you in navigating the menu and provide recommendations based on your preferences. Whether you're a first-time visitor or a regular customer, they strive to ensure that your dining experience is nothing short of exceptional.
Best Of India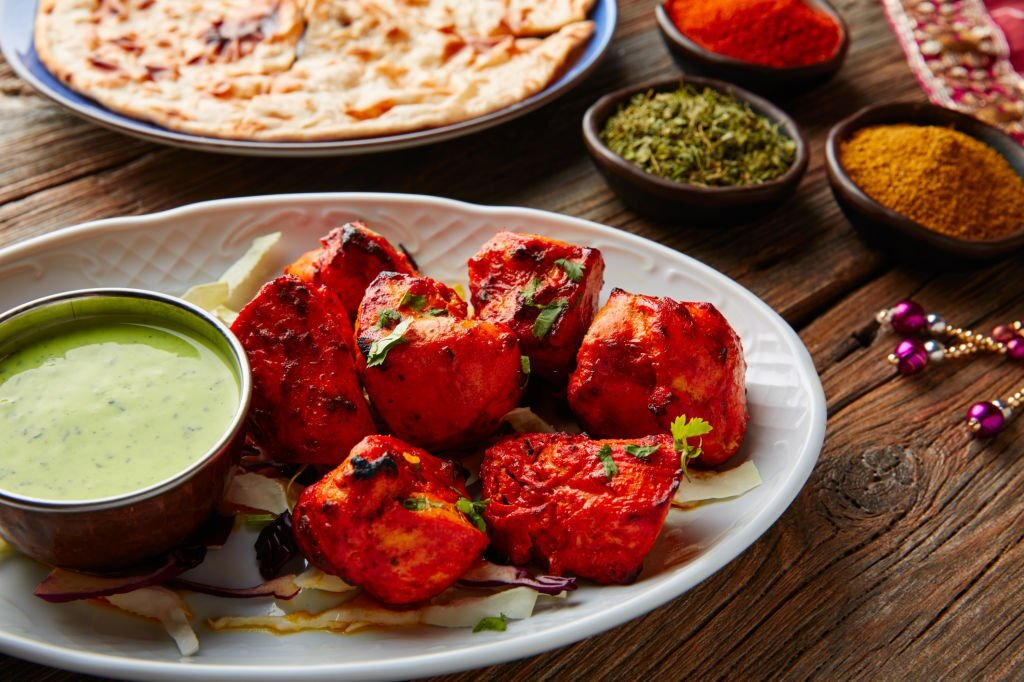 Best of India is a family-owned and operated restaurant located in Nashville, that has been serving authentic Indian cuisine since 2004. With a warm and inviting atmosphere, friendly service, and a menu filled with mouthwatering dishes made with the freshest ingredients, Best of India offers a truly enjoyable dining experience.
The restaurant is known for its extensive menu featuring traditional Indian dishes, including favorites like chicken tikka masala, lamb vindaloo, and vegetable biryani. The dishes are prepared with care, ensuring an authentic taste that satisfies the cravings of Indian food enthusiasts. Best of India also offers a lunch buffet with a variety of options to choose from.
The restaurant's location on 5815 Charlotte Pike in Nashville, TN, has become a go-to destination for locals and visitors alike seeking quality Indian food. Best of India is dedicated to delivering a memorable dining experience through its delicious food, relaxed ambiance, and attentive service.
Anatolia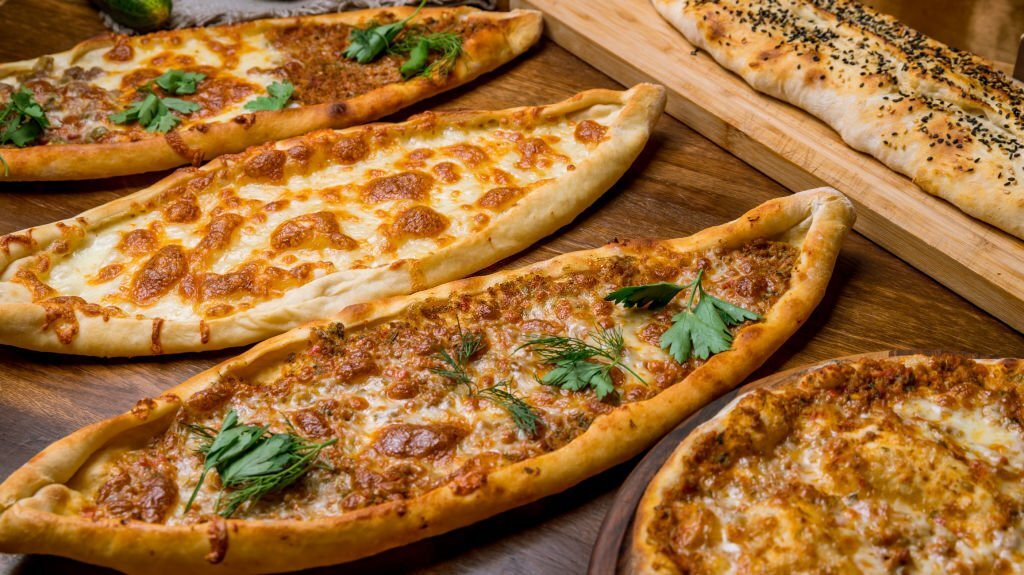 Anatolia in Nashville is a delightful destination for those seeking authentic Turkish cuisine. With its rich flavors, warm hospitality, and a menu filled with traditional dishes, Anatolia offers an unforgettable dining experience.
Anatolia is renowned for its outstanding Turkish cuisine, which features a variety of mouthwatering dishes that reflect the country's culinary heritage. The menu includes popular favorites such as kebabs, mezes (appetizers), pide (Turkish pizza), and baklava (a sweet pastry). Each dish is prepared with care, using fresh and high-quality ingredients to ensure an authentic taste that captures the essence of Turkish flavors.
Anatolia is located at [insert address], Nashville and is open [insert operating hours]. The restaurant's inviting ambiance, coupled with its dedication to serving delicious Turkish cuisine, makes it a popular choice among locals and visitors alike.
Swaghru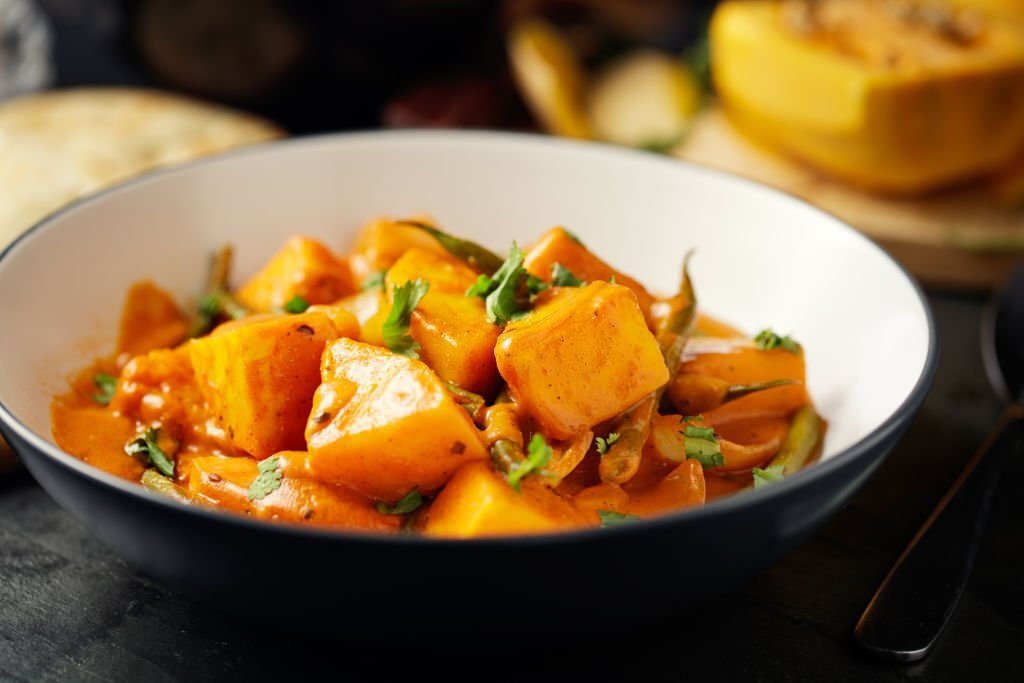 In the heart of Nashville, Tennessee. With its inviting atmosphere and a menu brimming with delectable Indian cuisine, Swagruha has become a favorite destination for those craving authentic flavors and warm hospitality.
Swagruha offers a daily lunch menu that features an array of mouthwatering dishes, including Chicken Biryani, Chicken Korma, Channa Masala, Potato Curry, and more. These flavorful creations, along with fresh offerings from their own tandoori, provide a diverse and satisfying dining experience.
The restaurant's commitment to providing an exceptional dining experience is evident in its dedication to customer satisfaction. Whether you're a fan of the fragrant and savory Goat Curry, the aromatic Vegetable Rice, or the flavorful Lentils, Swagruha offers a variety of options to suit every palate. Guests also recommend trying the Vegetable Samosa and indulging in the spicy meat curries, vegetable korma, and chili chicken.
Conveniently located at 900 Rosa L Parks Blvd in Nashville, Swagruha is housed within the Nashville Farmers' Market. The counter-serve eatery specializes in Southern Indian fare while also offering select Northern dishes. The restaurant provides dine-in, takeout, and delivery services, allowing customers to enjoy their favorite Indian dishes in the comfort of their own homes.
Its focus on quality ingredients, authentic recipes, and attentive service, Swagruha promises a memorable dining experience that will satisfy your cravings for Indian cuisine.
Baam Burger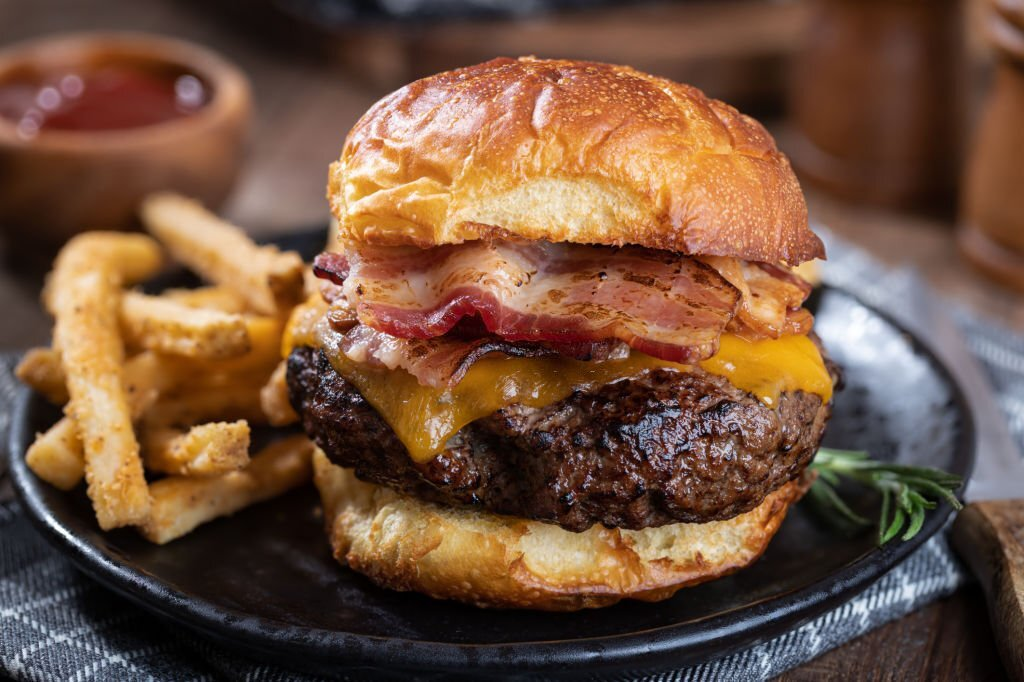 Baam Burger is a popular burger joint located in Nashville, known for its mouthwatering burgers and delightful dining experience. With a focus on quality ingredients, creative flavors, and exceptional service, Baam Burger has become a go-to destination for burger enthusiasts in the area.
Baam Burger offers a diverse menu that caters to different tastes and preferences. From classic cheeseburgers to specialty creations, there is something for everyone. Each burger is carefully crafted using fresh ingredients, including locally sourced meat, artisanal buns, and a variety of toppings and sauces.
What sets Baam Burger apart is its commitment to innovation and culinary creativity. The menu features a range of unique burger combinations that tantalize the taste buds. Whether you're in the mood for a traditional bacon cheeseburger or craving a bold and flavorful fusion burger, Baam Burger has options to satisfy any burger craving.
In addition to their delicious burgers, Baam Burger provides a welcoming and vibrant atmosphere for guests to enjoy their meals. The restaurant's casual and modern setting creates the perfect backdrop for indulging in their flavorful creations. Whether you're dining with friends, family, or solo, Baam Burger offers a comfortable and relaxed environment for a memorable burger experience.
Baam Burger's dedication to quality, creativity, and customer satisfaction has made it a beloved burger destination in Nashville. Whether you're a burger aficionado or simply looking for a delicious meal in a welcoming atmosphere, Baam Burger is a must-visit spot for burger lovers in the area.
Inchin's Bamboo Garden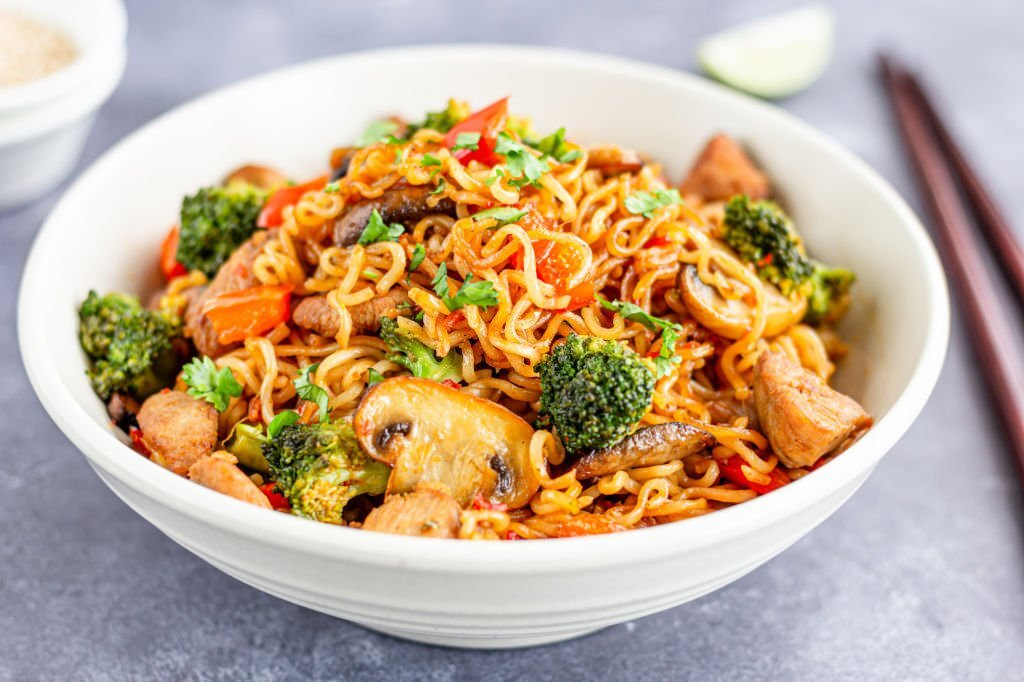 Inchin's Bamboo Garden is a renowned restaurant in Nashville, offering a delightful dining experience with its diverse menu of delectable Asian cuisine. Known for its flavorful dishes and inviting ambiance, Inchin's Bamboo Garden has become a popular choice for locals and visitors alike.
Inchin's Bamboo Garden provides a unique and authentic Asian dining experience. The restaurant offers a menu that features a fusion of flavors from various Asian cuisines, including Chinese, Indian, Thai, and Malaysian. From aromatic curries and stir-fried noodles to savory dumplings and refreshing salads, there are options to satisfy a wide range of taste preferences.
One of the highlights of Inchin's Bamboo Garden is its commitment to using high-quality ingredients and traditional cooking techniques. The skilled chefs expertly prepare each dish, ensuring that the flavors are authentic and the presentation is visually appealing. Whether you're a fan of spicy Szechuan cuisine, crave the rich flavors of Indian spices, or prefer the delicate balance of Thai flavors, Inchin's Bamboo Garden has something to satisfy every palate.
The restaurant's convenient downtown location and welcoming ambiance make it an ideal choice for both casual dining and special occasions. Whether you're enjoying a meal with friends, celebrating a milestone, or looking for a cozy spot for a date night, Inchin's Bamboo Garden provides a warm and inviting environment to enjoy an unforgettable dining experience.
If you're in Nashville and looking for a memorable Asian dining experience, Inchin's Bamboo Garden is a must-visit destination. With its diverse menu, authentic flavors, and welcoming atmosphere, it promises to take you on a culinary journey through the vibrant and diverse cuisines of Asia.
Conclusion
Nashville, Tennessee has emerged as a haven for Halal food enthusiasts, offering a diverse and exciting culinary landscape. From its humble beginnings as a music capital, the city has evolved into a melting pot of cultures, reflected in its vibrant Halal dining scene.
Whether you're a resident or a visitor, Nashville's Halal restaurants provide a delightful array of options to cater to your dietary preferences. With a fusion of traditional and contemporary flavors from around the world, these establishments have created a welcoming space where faith and food beautifully intertwine.
So, next time you find yourself in Nashville, embark on a gastronomic adventure and explore the delightful offerings of the city's Halal restaurants. Get ready to indulge in mouthwatering dishes and experience the harmonious blend of taste, culture, and tradition that makes Nashville a truly remarkable dining destination.