Located within the diverse and dynamic city of Mississauga, Canada, lies a treasure trove of culinary experiences that cater to a global palate while honoring cultural traditions. Mississauga's Halal restaurants represent a vibrant tapestry of flavors and traditions from across the globe, showcasing the city's commitment to embracing diversity through the universal language of food. Whether you're a resident eager to explore new culinary horizons or a traveler in search of authentic and delicious Halal dishes, this article invites you to embark on a gastronomic journey through the diverse world of Halal restaurants in Mississauga.
Top 5 Halal Restaurants in Mississauga Canada
Watan Kabob
Tazah Taste
Nihari Inn
Saffron Cuisines
Tabaq
Watan Kabob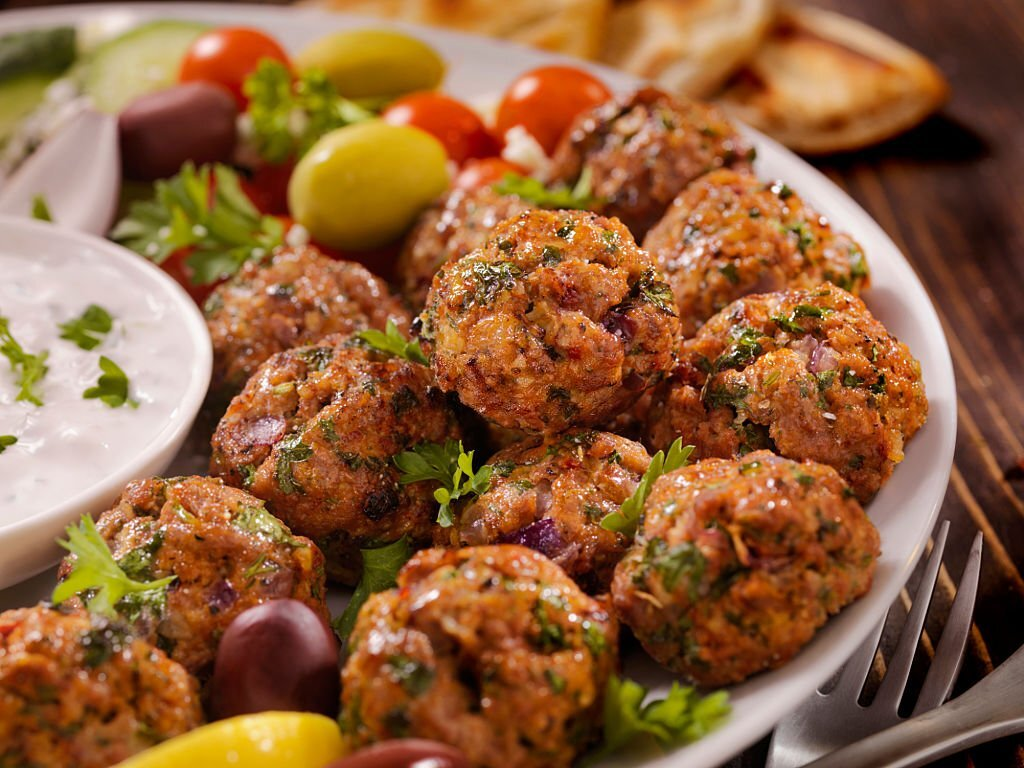 When it comes to exploring the diverse culinary landscape of Mississauga, Canada, one cannot overlook the charm of halal restaurants. Among these, Watan Kabob stands out as a delightful destination for those seeking the flavors of Afghanistan in a warm and inviting setting.
One of the highlights of Watan Kabob is its versatility in service options. Whether you prefer dining in, ordering takeout, or having your meal delivered to your doorstep, Watan Kabob has you covered. This flexibility makes it an ideal choice for both casual outings and cozy evenings at home.
Watan Kabob's menu is a journey through Afghan flavors. From tender kabobs to flavorful wraps, each dish is meticulously crafted to provide an authentic taste of Afghanistan. For those who enjoy exploring their options, this restaurant offers an extensive menu with something for everyone.
With a wealth of positive reviews praising the restaurant's cleanliness, friendly staff, good service, and delicious halal meals, Watan Kabob has become a trusted culinary destination in Mississauga. Many customers particularly appreciate the variety of options available, from chicken and beef to fish, all prepared with halal meat.
Watan Kabob opens its doors at 11 AM and is conveniently located at 55 Matheson Blvd E, Mississauga, ON L4Z 1X8, Canada. Whether you're planning a lunch outing or a family dinner, the restaurant offers an airy and inviting atmosphere where you can savor the rich flavors of Afghanistan.
Watan Kabob is not just a restaurant; it's a culinary journey that brings the essence of Afghanistan to Mississauga. With its commitment to serving halal, delicious dishes, diverse service options, and a loyal customer base, it's no wonder that Watan Kabob is a standout choice among halal restaurants in Mississauga.
Tazah Taste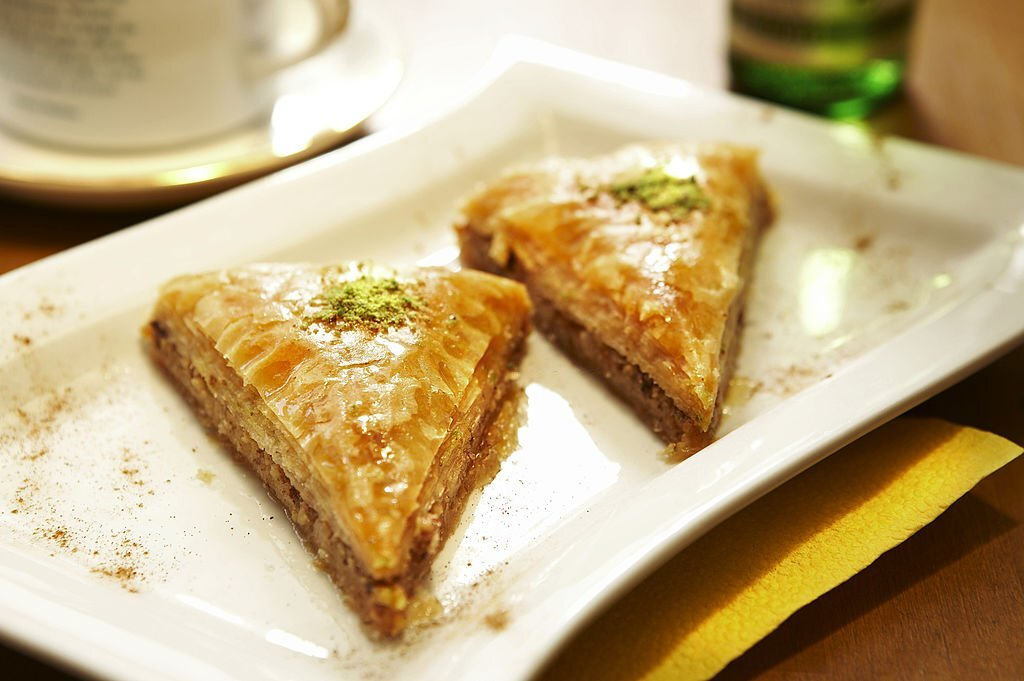 Mississauga, Canada, is a vibrant city known for its rich cultural diversity, and this diversity is beautifully reflected in its culinary scene. Among the plethora of dining options, Tazah Taste stands out as a remarkable halal restaurant that offers a delightful journey through Middle Eastern and Mediterranean flavors. Let's take a closer look at this culinary gem nestled in the heart of Mississauga.
Tazah Taste, located at 3041A Hurontario St, offers an authentic taste of Middle Eastern and Mediterranean cuisine. As you step into this cozy establishment, you're greeted with warm and inviting decor that sets the mood for a delightful dining experience. Whether you're a local resident or just passing through, Tazah Taste welcomes you with open arms.
One of the standout features of Tazah Taste is its commitment to serving halal cuisine. For those seeking halal options in Mississauga, this restaurant is a true haven. Every dish is prepared with the utmost care to adhere to halal dietary guidelines, ensuring that guests can enjoy their meal with complete peace of mind.
The menu at Tazah Taste is a culinary journey through the Middle East and Mediterranean regions. From succulent grilled meats to flavorful vegetarian options, there's something to satisfy every palate. Here are some of the must-try dishes:
Tazah Taste is renowned for its mouthwatering shawarma. Served in a warm pita or as a plate with rice, the tender slices of marinated meat are a flavor explosion. Vegetarians will rejoice in the crispy yet tender falafel served with fresh vegetables and tahini sauce. Start your meal with these classic dips served with warm pita bread for a true taste of the Mediterranean. For those who can't decide, the mixed grill offers a selection of grilled meats, including chicken, beef, and lamb, served with rice and salad. End your meal on a sweet note with baklava, a delectable pastry filled with honey and nuts.
Tazah Taste not only delivers on taste but also on service and ambiance. The staff is known for their friendly and attentive approach, ensuring that every visit is a memorable one. Whether you choose to dine in, take out, or opt for delivery, the quality of the food and service remains consistently excellent.
In a city known for its diverse culinary offerings, Tazah Taste shines as a top choice for those seeking delicious and authentic halal cuisine. With its commitment to quality, warm ambiance, and a menu that caters to a variety of tastes, Tazah Taste has carved a special place in the hearts of Mississauga's food enthusiasts. The next time you're in Mississauga, be sure to visit Tazah Taste and savor the flavors of the Middle East and Mediterranean in every bite. Your taste buds will thank you for it.
Nihari Inn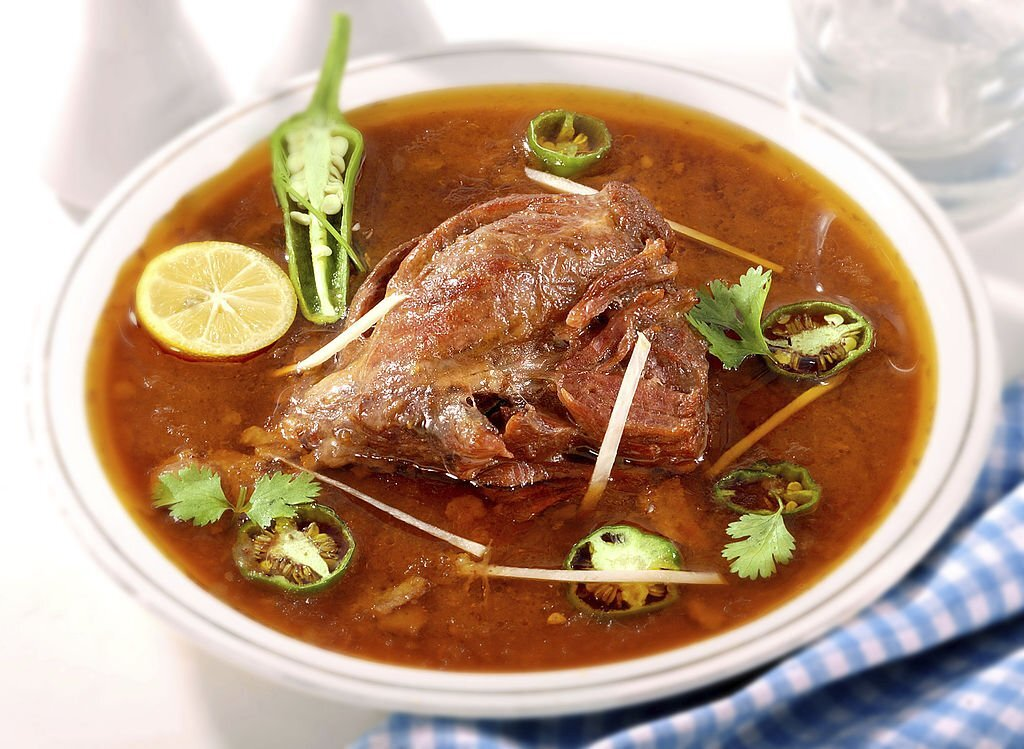 If you're in Mississauga, Canada, and craving authentic Pakistani cuisine, look no further than Nihari Inn Halal Pakistani Restaurant. This low-key eatery, located at 3900 Grand Park Dr Unit 1, Mississauga, offers a delightful culinary experience for those who appreciate the rich and diverse flavors of Pakistani food.
Nihari Inn specializes in bringing the flavors of Pakistan to your plate. Their menu features a variety of mouthwatering dishes, including the signature nihari stew, flavorful kebabs, and sizzling BBQ. Whether you're a fan of tender, slow-cooked stews or the irresistible aroma of grilled meat, Nihari Inn has something to satisfy every palate.
Nihari Inn provides a range of dining options to suit your preferences. You can enjoy your meal in a comfortable booth inside or opt for patio seating during pleasant weather. Additionally, for those who prefer to dine at home or their workplace, Nihari Inn offers convenient takeout and no-contact delivery services.
Conveniently situated in the Rio Can Grand Park area of Mississauga, Nihari Inn is easily accessible. Whether you're a local resident or just passing through the city, it's a convenient stop to savor the flavors of Pakistan. Nihari Inn Halal Pakistani Restaurant opens its doors at 5 PM daily, making it an ideal spot for dinner. The restaurant typically welcomes a mix of patrons, and the busiest times are around 7 PM. So, whether you prefer an early dinner or a slightly later one, you can enjoy your meal with ease.
Whether you're a fan of nihari, kebabs, or BBQ, Nihari Inn promises to deliver the genuine flavors of Pakistan in a comfortable and welcoming setting. Don't miss the opportunity to explore the diverse and delicious world of Pakistani cuisine at Nihari Inn Halal Pakistani Restaurant in Mississauga, Canada.
Saffron Cuisines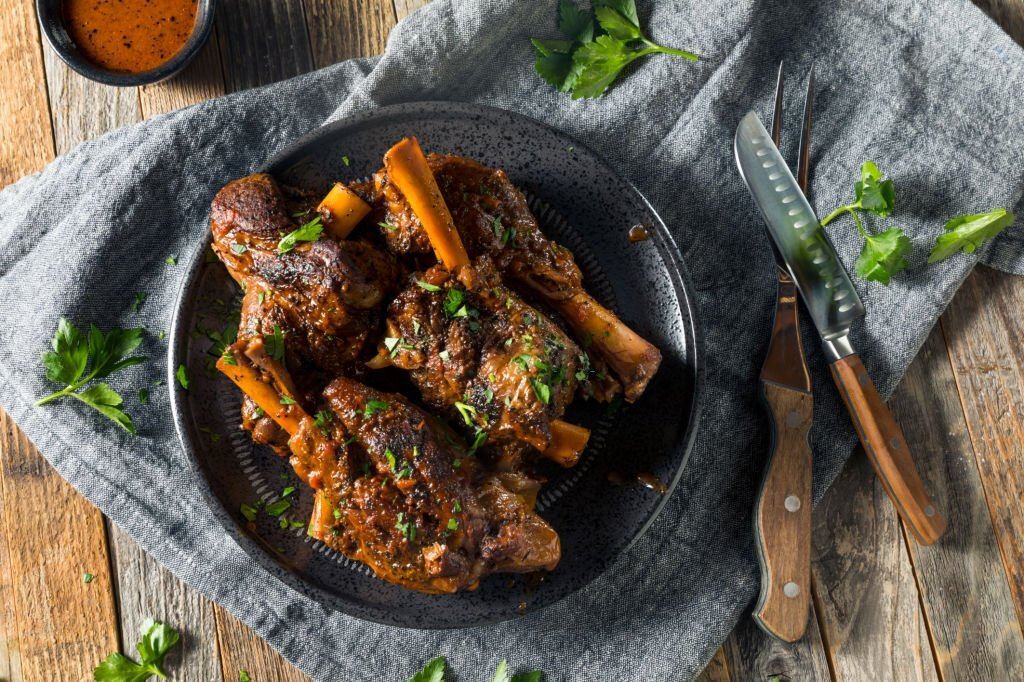 Saffron Cuisines takes pride in being a halal restaurant, catering to the diverse community of Mississauga. Whether you're a local or a visitor, if you're looking for authentic and high-quality halal food, this is the place to be. At Saffron Cuisines, you'll find a menu bursting with a variety of dishes that showcase the incredible diversity of Pakistani cuisine. From traditional favorites to modern creations, there's something to delight every palate.
One of the standout dishes is the aromatic and flavorful nihari stew, a slow-cooked beef or mutton dish that's often enjoyed as a breakfast item in Pakistan. It's simmered to perfection with a blend of spices that will transport you straight to the streets of Lahore. Pair it with freshly baked naan bread for an authentic experience. If you're in the mood for something grilled, Saffron Cuisines offers an array of kebabs and BBQ options. The succulent and tender kebabs are a must-try, showcasing the mastery of the chefs in balancing spices and textures.
Saffron Cuisines provides a welcoming and cozy ambiance. Whether you're dining in, getting takeout, or opting for a no-contact delivery, the restaurant aims to make your experience memorable. You can choose to sit in the booth or on the patio, where you can enjoy your meal while taking in the vibrant atmosphere of Mississauga.
You can find Saffron Cuisines conveniently located in the Rio Can Grand Park area of Mississauga, at 3900 Grand Park Dr Unit 1, Mississauga, ON L5B 4M6, Canada. Saffron Cuisines is open from 5 PM onwards. While it's closed during the day, it comes to life in the evening, making it an ideal spot for dinner.
So, if you're in Mississauga and seeking an authentic halal dining experience that showcases the finest flavors of Pakistan, Saffron Cuisines is the place to be. From their rich nihari stew to the mouthwatering kebabs, you're in for a treat that will transport your taste buds straight to the streets of Pakistan. Enjoy the warm hospitality and exquisite flavors that this restaurant has to offer.
Tabaq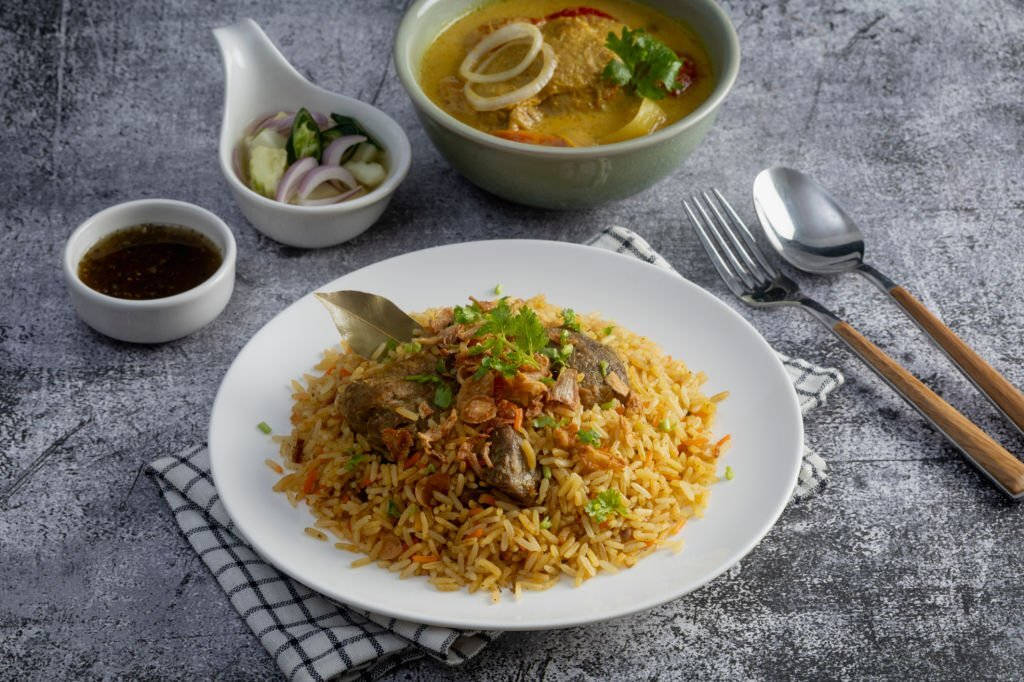 Located within the bustling Newin Centre Mall in Mississauga, Tabaq is a hidden gem among the Halal restaurants in the area. With a modest exterior that belies the culinary treasures within, this unassuming eatery has been delighting patrons with its hearty Indian and Pakistani cuisine since its inception.
For those seeking a taste of authentic Pakistani and Indian flavors, Tabaq is a must-visit destination. The restaurant boasts an extensive menu that caters to a variety of tastes, all prepared with Halal meat to ensure the highest quality and adherence to dietary preferences. One of Tabaq's standout features is its diverse menu, which spans a wide range of dishes from both Indian and Pakistani culinary traditions. Whether you're in the mood for spicy curries, succulent kebabs, or fragrant biryanis, Tabaq has something to satisfy every palate.
What sets Tabaq apart is its unwavering commitment to delivering an authentic dining experience. The dishes here are not only delicious but are also cooked and served with the same love and care you'd find in a traditional South Asian home kitchen. Whether you prefer dining in, taking your order to go, or having your meal delivered to your doorstep, Tabaq has you covered. They offer dine-in, takeout, and delivery services, making it convenient for patrons with varying preferences.
Tabaq is conveniently located at 2580 Shepard Ave, Mississauga, ON L5A 4K3, Canada. The restaurant opens its doors at 10 AM and is typically closed on Sundays. Tabaq has garnered a loyal following, with diners praising its variety of delicious Pakistani food that comes at a great price. The taste and service receive consistent acclaim, making it a popular choice among locals looking for a genuine South Asian dining experience.
Tabaq stands out among Halal restaurants in Mississauga, offering a rich tapestry of flavors, warm hospitality, and a commitment to authenticity. If you're on the hunt for delicious Pakistani and Indian cuisine in the area, Tabaq should be at the top of your list. Whether you're a connoisseur of South Asian cuisine or just looking to explore new flavors, Tabaq promises a culinary journey that will leave your taste buds delighted.
Conclusion
the Halal restaurants of Mississauga, Canada, not only tantalize the taste buds but also serve as a testament to the city's welcoming embrace of diversity and cultural richness. From the aromatic spices of South Asia to the savory delights of the Middle East and beyond, these dining establishments offer a culinary adventure that transcends borders. Whether you're seeking a taste of home or an exploration of international flavors, Mississauga's Halal restaurants provide a truly inclusive and delicious experience.
So, the next time you find yourself in this vibrant city, be sure to savor the diverse and authentic offerings of its Halal dining scene, celebrating the unity of tradition, taste, and community.