Located within the bustling Heartland neighborhood of Mississauga, Canada, lies a culinary oasis that caters to both discerning locals and curious visitors alike. Heartland Mississauga is not only known for its vibrant shopping centers and thriving community but also for its diverse and delectable Halal dining options. As you stroll through this vibrant neighborhood, you'll find a wealth of Halal restaurants, each offering a unique fusion of flavors, traditions, and culinary experiences. In this article, we invite you to embark on a flavorful journey through the Halal restaurants of Heartland Mississauga, where tradition meets innovation to create a dining experience that reflects the richness of the neighborhood's cultural tapestry. Whether you're a resident looking for a new favorite eatery or a traveler eager to explore local flavors, join us as we explore the culinary gems that make Heartland Mississauga a destination for Halal food enthusiasts.
Top 6 Halal Restaurants in Heartland Mississauga
Nando's PERi-PERi
Fitoor
Quik Chik
CHAR'D Grill
Lazeez Shawarma
Karahi Boys
Nando's PERi-PERi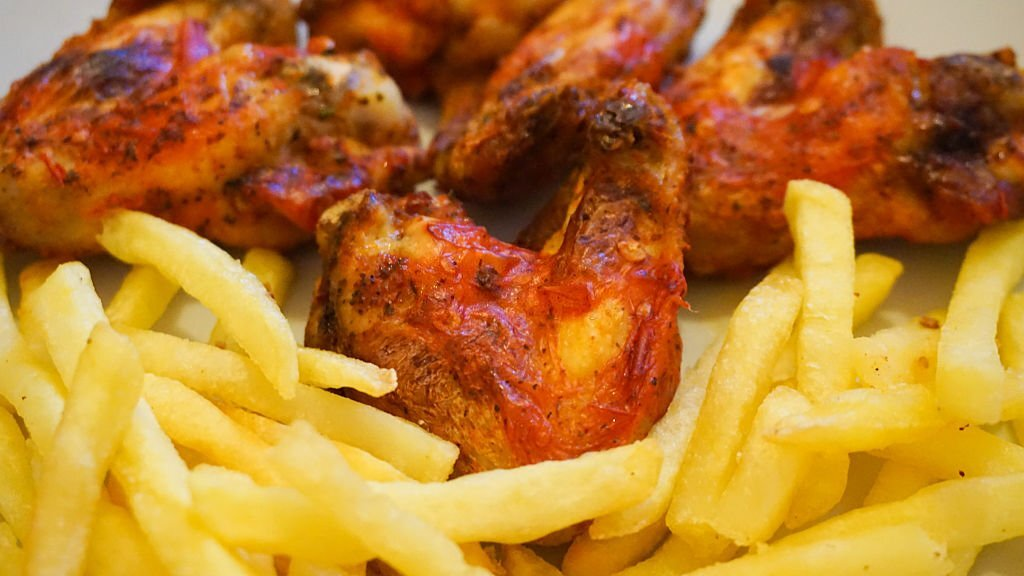 Nando's PERi-PERi, situated in the heart of Heartland Mississauga, is not just another chicken restaurant; it's an Afro-Portuguese chain that brings a unique and fiery twist to the world of halal dining. With its distinctive flame-grilled chicken, spicy chili sauce, and commitment to providing halal options, Nando's PERi-PERi has earned its place as a must-visit for food enthusiasts in the Greater Toronto Area.
When you step into Nando's PERi-PERi, you're welcomed by the tantalizing aroma of flame-grilled chicken marinated in their signature PERi-PERi sauce. This sauce, made from the African Bird's Eye Chili, is the secret behind the restaurant's legendary South African flavor.
The menu offers a range of options, from classic whole chicken to tender chicken wings, each available in your choice of spice level, ensuring there's something for everyone. And yes, the best part – it's all halal! Nando's PERi-PERi proudly serves halal-certified chicken, giving Muslim diners the opportunity to indulge in mouthwatering flavors without any concerns.
Nando's PERi-PERi doesn't just stop at serving halal chicken; they take pride in providing an authentic and enjoyable dining experience. The chicken is marinated with a blend of PERi-PERi, salt, garlic, lemon, onion, oil, and vinegar. This meticulous preparation process ensures that every bite is bursting with bold and savory flavors.
Diners can choose from various sides, including delicious coleslaw, peri chips, and spicy rice, to complete their meal. And for those who crave something extra, Nando's offers a selection of sandwiches and signature bowls, all featuring their famous PERi-PERi chicken.
Nando's PERi-PERi goes beyond just offering delightful food; it's a place where you can enjoy a meal with friends and family. The restaurant features a pleasant ambiance, and the courteous staff adds to the overall experience. Whether you're dining in, opting for curbside pickup, or enjoying a no-contact delivery, Nando's ensures that your meal is served with the utmost care and safety.
The restaurant's reputation for serving some of the best halal food in the GTA is echoed by its customers. Reviews like "best halal food in all GTA, highly recommended" and "Great food… Halal… Restaurant is good, and staff is courteous" are a testament to the quality of both food and service at Nando's PERi-PERi. It's not just a place to eat; it's a place where you'll want to return for more.
If you're in the Heartland Mississauga area and in search of delicious halal cuisine with a twist, Nando's PERi-PERi should be at the top of your list. Their dedication to providing halal-certified, flavorful food in a welcoming environment makes them a standout choice in the GTA's vibrant dining scene.
Fitoor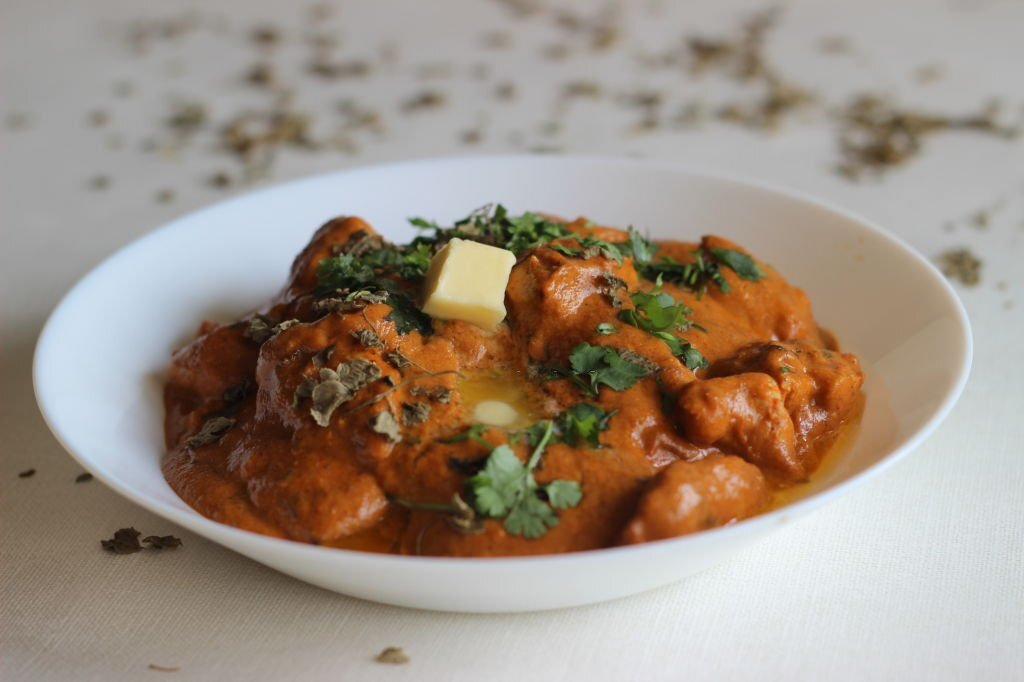 In the bustling heart of Mississauga's Heartland Town Centre, amid the diverse culinary landscape, lies a hidden gem for lovers of flavorful and halal cuisine. Fitoor, an Indian restaurant that has captured the hearts and taste buds of locals, offers an unforgettable dining experience that combines tradition, quality, and taste.
Fitoor, located at Heartland Town Centre, 6045 Mavis Rd, offers a culinary journey through the rich and diverse flavors of Indian cuisine. This restaurant is a must-visit for anyone seeking authentic halal Indian food in the heart of Mississauga.
The menu at Fitoor is a gastronomic adventure, featuring a wide array of dishes that cater to both vegetarians and meat enthusiasts. Whether you're a fan of aromatic biryanis, rich curries, or delectable kebabs, Fitoor has something to satisfy every palate.
For starters, indulge in mouthwatering samosas or crispy pakoras that are fried to perfection. The diverse selection of appetizers is a testament to the restaurant's dedication to providing a genuine Indian dining experience.
Fitoor takes pride in its signature dishes, each prepared with the finest ingredients and spices to create a symphony of flavors. Here are a few standout options. A beloved classic, Fitoor's butter chicken is a creamy and flavorful dish that perfectly balances the richness of tomato-based sauce with tender pieces of tandoori chicken. The biryani at Fitoor is a masterpiece of aromatic rice, fragrant spices, and succulent pieces of meat or vegetables. Each bite is a burst of flavor that transports you to the streets of India. These skewered, spiced minced meat kebabs are grilled to perfection and served with mint chutney. They are a true delight for meat lovers.
One of the most reassuring aspects of Fitoor is its commitment to serving halal food. The restaurant proudly displays its halal certification, ensuring that all diners can enjoy their meals with confidence.
Fitoor offers a warm and inviting ambiance, perfect for both intimate dinners and gatherings with friends and family. The attentive and courteous staff add to the overall dining experience, making you feel right at home.
Don't just take our word for it; Fitoor has received rave reviews from satisfied customers. Diners have praised the restaurant for its delectable food, hospitable service, and commitment to serving halal cuisine.
If you're in Heartland Mississauga and searching for a halal restaurant that offers an authentic taste of India, Fitoor is the place to be. With its diverse menu, commitment to halal standards, and warm ambiance, it's no wonder Fitoor has become a hidden gem among local residents.
So, whether you're craving a classic butter chicken, aromatic biryani, or flavorful kebabs, head over to Fitoor and embark on a culinary journey that will leave you coming back for more. Experience the magic of Indian cuisine right here in the heart of Mississauga at Fitoor, where tradition meets taste.
Quik Chik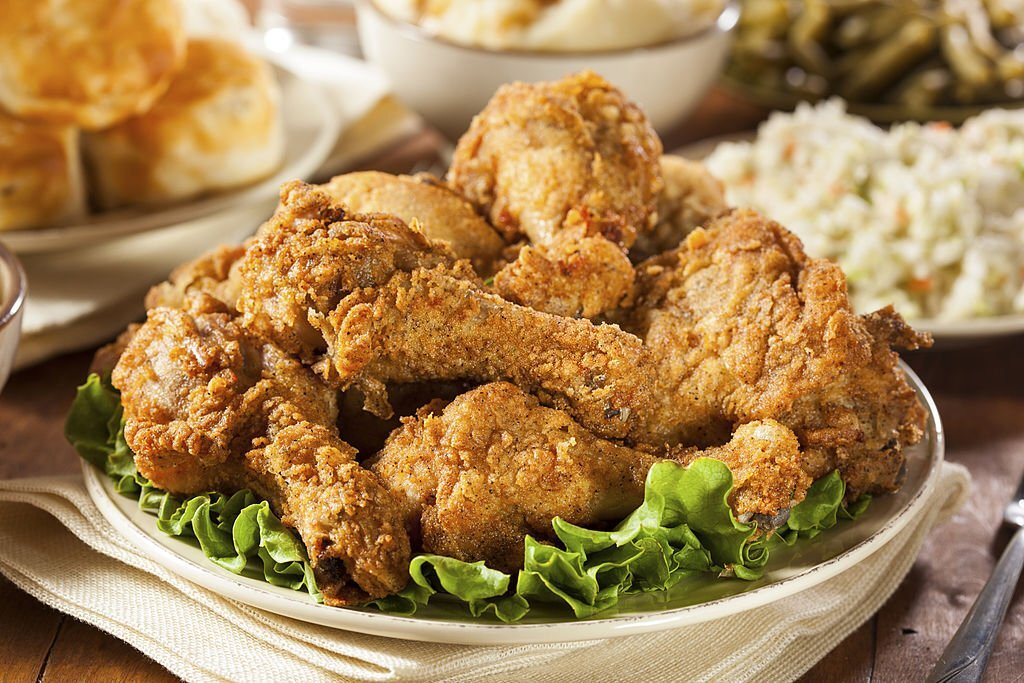 In the bustling and diverse neighborhood of Heartland Mississauga, where a variety of culinary delights await, there's one place that stands out for those seeking delicious halal food – Quik Chik. Located at 801 Matheson Blvd W #16, Mississauga, ON L5V 2N6, Canada, Quik Chik has become a go-to destination for those who crave crispy and crunchy halal chicken.
For those who observe halal dietary practices, finding authentic halal cuisine is paramount. Quik Chik takes pride in offering genuine hand-slaughtered halal meat. This commitment to authenticity is even bolstered by the presence of a certificate, ensuring that diners can enjoy their meals with complete peace of mind.
Quik Chik is renowned for its delectable menu offerings. Specializing in crispy fried chicken, wings, strips, as well as burgers and battered fish, there's something to satisfy every craving. Whether you're in the mood for a classic chicken sandwich or you want to tantalize your taste buds with some spicy wings, Quik Chik has it all.
In the heart of Heartland Mississauga, Quik Chik stands as a beacon for those seeking authentic and delicious halal food. With a commitment to genuine hand-slaughtered halal meat and a menu that caters to various tastes, it's no wonder that Quik Chik has garnered a loyal following. Whether you're a local looking for your next halal food fix or a visitor eager to experience the flavors of the area, Quik Chik is undoubtedly worth a visit. Enjoy the crispy and crunchy goodness that awaits at Quik Chik, where halal food is more than just a meal; it's an experience.
CHAR'D Grill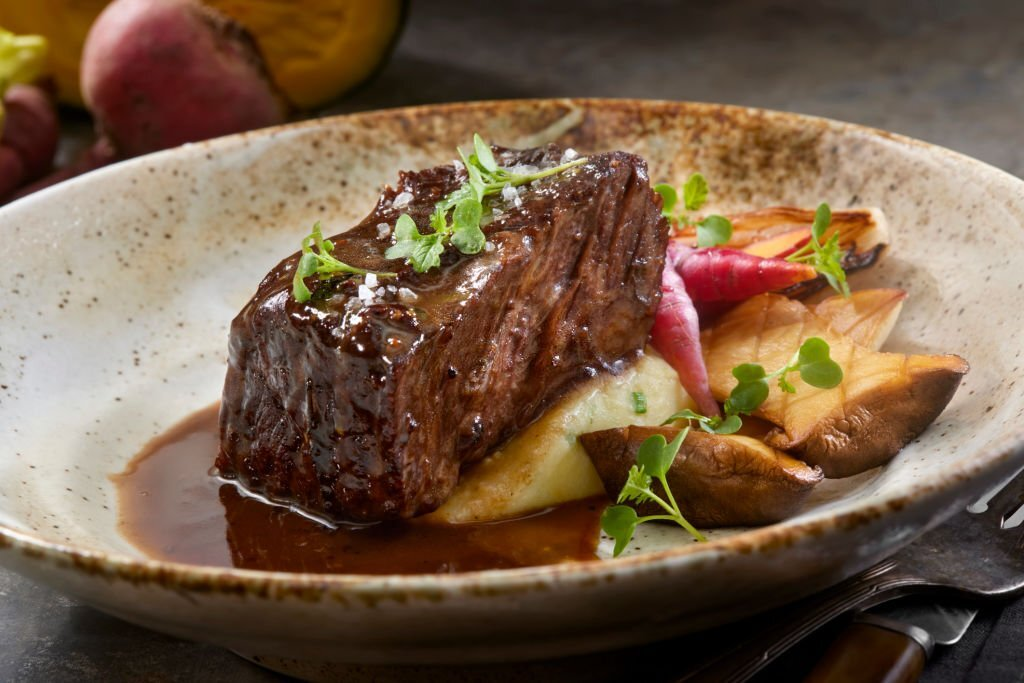 If you're on the hunt for a culinary adventure that tantalizes your taste buds with a global fusion of flavors while adhering to Halal dietary preferences, look no further than CHAR'D Grill in Heartland Mississauga. Nestled in the vibrant Tomken Plaza, CHAR'D Grill offers a diverse menu that promises a mouthwatering journey through international cuisines, all while ensuring the highest Halal standards.
CHAR'D Grill prides itself on offering an eclectic menu that allows diners to craft their own unique dining experience. With a focus on flavors from around the world, the restaurant provides a variety of options that can be paired with your protein of choice, including succulent beef short ribs and skewered meats. Whether you're a fan of smoky barbecue, crave the zest of Korean spices, or prefer the sweet and savory balance of teriyaki, CHAR'D Grill has you covered.
One of CHAR'D Grill's standout features is its commitment to being Halal-friendly. For those who follow a Halal diet, dining out can sometimes be a challenge. However, CHAR'D Grill makes it easy by offering a range of delicious dishes that are prepared using Halal-certified ingredients and methods. This ensures that you can enjoy a diverse and flavorful meal while adhering to your dietary preferences.
In addition to being Halal-friendly, CHAR'D Grill caters to the health-conscious crowd with its Keto-friendly options. Whether you're on a specific diet or just looking for healthier choices, you'll find plenty of satisfying dishes that align with your nutritional goals.
Beyond the delectable cuisine, CHAR'D Grill provides a pleasant and inviting atmosphere for diners. The restaurant's seating area is designed for a comfortable dine-in experience, perfect for sharing a meal with family and friends. The friendly staff adds to the welcoming ambiance, ensuring that your visit is not just about the food but also about the overall experience.
Don't just take our word for it – CHAR'D Grill has garnered rave reviews from delighted customers. The restaurant's commitment to delivering high-quality Halal food with a global twist has left patrons highly satisfied. Customers have praised the moist and flavorful meats, the incredible range of sauces, and the overall dining experience.
CHAR'D Grill is conveniently located in the heart of Mississauga, making it easily accessible for both residents and visitors. It opens its doors at 11 AM, ensuring you can enjoy its mouthwatering offerings throughout the day. Whether you're looking for a quick lunch, a relaxed dinner, or a takeout option to savor at home, CHAR'D Grill is ready to serve.
So, if you're a Halal food enthusiast or simply someone who appreciates diverse and delectable cuisine, make sure to plan a visit to CHAR'D Grill in Heartland Mississauga. Whether you're in the mood for smoky grilled delights, savory Korean flavors, or sweet and tangy teriyaki, CHAR'D Grill promises a culinary journey that you won't soon forget.
Lazeez Shawarma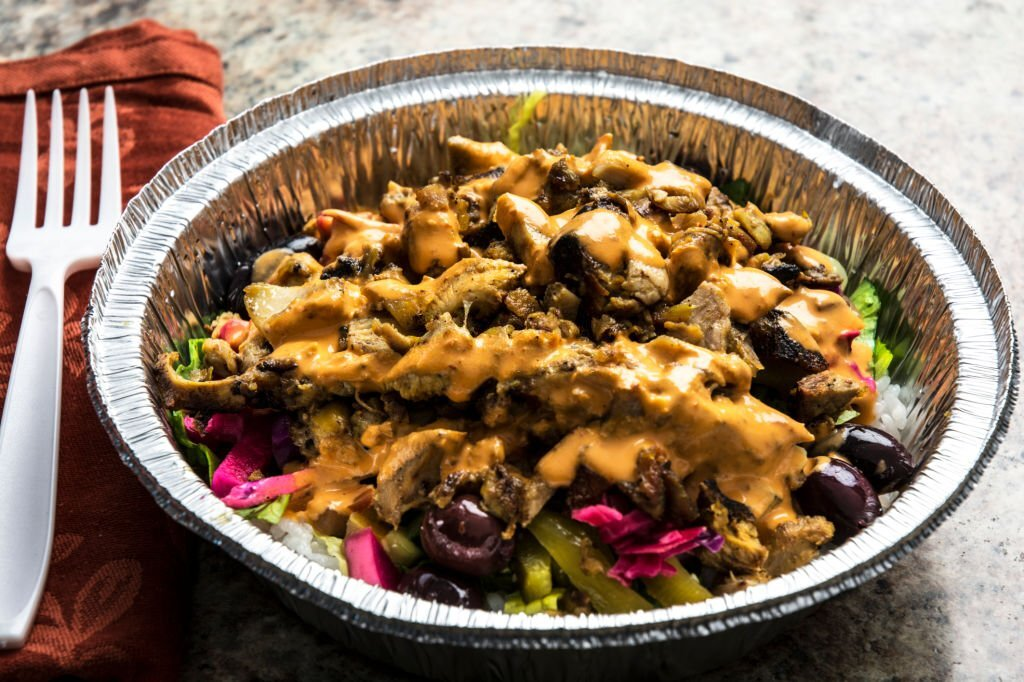 Lazeez Shawarma takes your taste buds on a journey through the Mediterranean, offering a diverse menu that celebrates the rich flavors of the region. From tender shawarma to delectable falafel, every dish is crafted with care and precision. Whether you're a dedicated fan of Mediterranean cuisine or a curious foodie looking to explore new flavors, Lazeez Shawarma has something for everyone.
One of the hallmarks of Lazeez Shawarma is its commitment to using high-quality, fresh ingredients. Each dish is prepared with a focus on authenticity and flavor, ensuring that every bite is a true delight. From the crisp vegetables to the marinated meats, you can taste the dedication to quality in every mouthful.
No visit to Lazeez Shawarma is complete without trying their signature shawarma. Thinly sliced and perfectly seasoned, the shawarma here is a crowd favorite. It's available in a variety of options, from chicken and beef to a vegetarian-friendly falafel shawarma. Served in warm, fluffy pita bread and garnished with your choice of toppings and sauces, it's a flavorful experience you won't forget.
For those who prefer meatless options, Lazeez Shawarma doesn't disappoint. Their falafel, a beloved Middle Eastern staple, is expertly prepared and bursting with flavor. Served in wraps or platters, it's a fantastic choice for vegetarians and veggie lovers alike. The combination of crispy falafel with fresh vegetables and creamy tahini sauce is a true delight.
Beyond the delectable food, Lazeez Shawarma offers a welcoming and friendly atmosphere. The staff is known for their warm hospitality, and whether you're dining in or getting takeout, you can expect excellent service. The cozy interior provides a comfortable setting to enjoy your meal, making it a great spot for a quick lunch or a relaxed dinner.
Conveniently located in the Heartland area of Mississauga, Lazeez Shawarma is easily accessible, making it a go-to choice for both locals and visitors. Whether you're exploring nearby attractions or simply looking for a great meal, this restaurant's central location makes it a top pick.
Lazeez Shawarma stands out as a gem among the halal restaurants in Heartland Mississauga. With its commitment to quality, diverse menu, and welcoming atmosphere, it's a place where food lovers can come together to savor the flavors of the Mediterranean.
Karahi Boys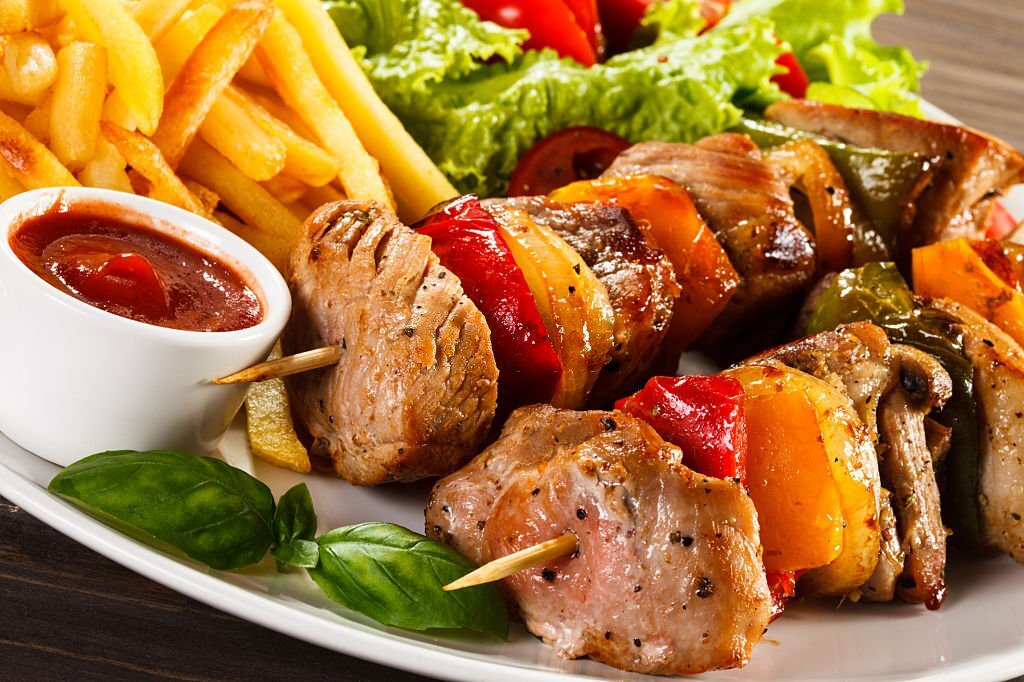 Mississauga's Heartland area is a melting pot of diverse cultures and flavors, and among its culinary treasures, Karahi Boys stands out as a true gem. This unassuming Pakistani eatery, tucked away at 5955 Latimer Dr #5, offers a delightful journey into the world of authentic halal cuisine. Let's explore what makes Karahi Boys a must-visit for food enthusiasts in the region.
Karahi Boys is a paradise for those seeking halal dining options in Heartland Mississauga. The restaurant prides itself on serving dishes prepared with the utmost care and adherence to halal standards, catering to the diverse Muslim community in the area and beyond.
The menu at Karahi Boys is a testament to the rich and diverse culinary traditions of Pakistan. Whether you're a fan of succulent kebabs, aromatic biryanis, or hearty curries, this restaurant has something to satisfy every palate.
True to its name, Karahi Boys specializes in karahi dishes. The karahi is a traditional, deep, and thick-bottomed cooking pot used in South Asian cuisine. At Karahi Boys, these dishes are prepared with a choice of meats or vegetables, simmered in a flavorful blend of spices, tomatoes, and fresh herbs. The result is a mouthwatering, aromatic delight that keeps patrons coming back for more.
Karahi Boys offers a family-friendly atmosphere, making it an ideal spot for a casual lunch, dinner with loved ones, or a quick takeout order after a busy day. The restaurant's cozy interior and friendly staff contribute to a warm and welcoming dining experience.
One of the standout features of Karahi Boys is its affordability. Despite serving high-quality, halal dishes, the restaurant manages to keep its prices budget-friendly. This affordability ensures that patrons can savor authentic Pakistani cuisine without breaking the bank.
Karahi Boys has garnered positive reviews from both locals and visitors alike. Customers often praise the restaurant for its generous portion sizes, delectable flavors, and attentive service. The consistent quality of food and the dedication to customer satisfaction have helped establish Karahi Boys as a beloved establishment in Heartland Mississauga.
In the heart of the bustling Heartland area of Mississauga, Karahi Boys stands as a testament to the rich flavors of Pakistani cuisine. Offering a wide range of halal dishes, including their signature karahi preparations, this restaurant has become a go-to spot for locals and visitors seeking an authentic and affordable dining experience.
Conclusion
The Halal restaurants of Heartland Mississauga stand as a testament to the neighborhood's vibrant culinary scene and its commitment to embracing diversity. As we've explored the eclectic offerings of these dining establishments, it becomes clear that Heartland is not just a shopping destination but also a food lover's paradise.
Whether you're savoring the aromatic spices of South Asian cuisine, indulging in Middle Eastern delights, or enjoying a fusion of global flavors, Heartland's Halal restaurants offer a gastronomic journey that reflects the rich cultural tapestry of this community.
So, whether you're a local resident seeking new culinary adventures or a visitor eager to experience the tastes of Heartland, be sure to savor the diverse and authentic offerings of its Halal dining scene, where tradition and innovation meet to create a truly delightful experience.