Experience the vibrant and diverse culinary scene of Hawaii, where the Pacific flavors intertwine with the rich cultural heritage of the islands. As the demand for halal-certified dining options grows, Hawaii's dining landscape has responded with a delightful array of halal restaurants.
From bustling cities to serene beachside towns, these establishments offer authentic and mouth watering halal cuisine, catering to the Muslim community and all those seeking halal-friendly experiences.
Join us on an enchanting journey through the world of halal dining in Hawaii as we uncover the hidden gems and savor the tantalizing flavors that await your palate.
Top 9 Halal Restaurants in Hawaii
Amina Pizzeria
Da Spot
Doner Shack
Cafe Maharani
Himalayan Kitchen
Istanbul Hawaii
Bombay Palace
Shaloha Pita
Aloha Melt Waikiki
Amina Pizzeria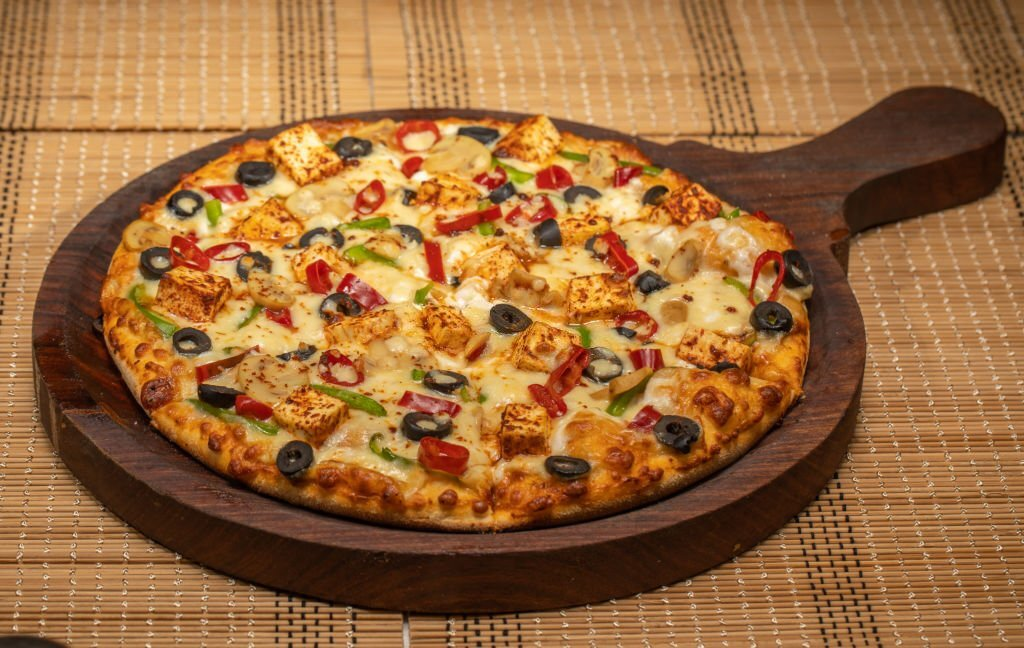 When it comes to pizza, Amina Pizzeria in Honolulu, Hawaii has been delighting customers since 1998 with their authentic Italian flavors. With a focus on using the freshest ingredients and a commitment to quality, Amina Pizzeria has established itself as a go-to spot for pizza lovers in the area. Let's take a closer look at what makes this pizzeria special.
Located at 1694 Kalakaua Avenue in Honolulu, Amina Pizzeria offers a diverse menu that goes beyond just pizza. From calzones and pasta to hot subs and salads, there is something for everyone to enjoy. Whether you're craving a classic pepperoni pizza, a hearty meat lasagna, or a delicious spinach garlic calzone, Amina Pizzeria has got you covered.
Amina Pizzeria has a loyal fan base. Customers rave about the flavorful toppings, generous portions, and friendly service. The pizzeria has gained a reputation for delivering consistently delicious food that keeps customers coming back for more.
In addition to the positive reviews, Amina Pizzeria has also gained recognition for its commitment to serving halal food. This makes it an excellent choice for individuals who adhere to halal dietary guidelines and are looking for halal-certified options.
Convenience is also a priority at Amina Pizzeria. They offer takeout services, allowing customers to enjoy their favorite pizzas and dishes in the comfort of their own homes. This is especially convenient for those who want to enjoy a delicious meal without the hassle of cooking or dining out.
Next time you find yourself in Honolulu, make sure to stop by Amina Pizzeria and indulge in their mouth watering pizzas and other Italian delights. From the warm and inviting atmosphere to the delectable flavors, Amina Pizzeria promises a memorable dining experience that will leave you craving more.
Da Spot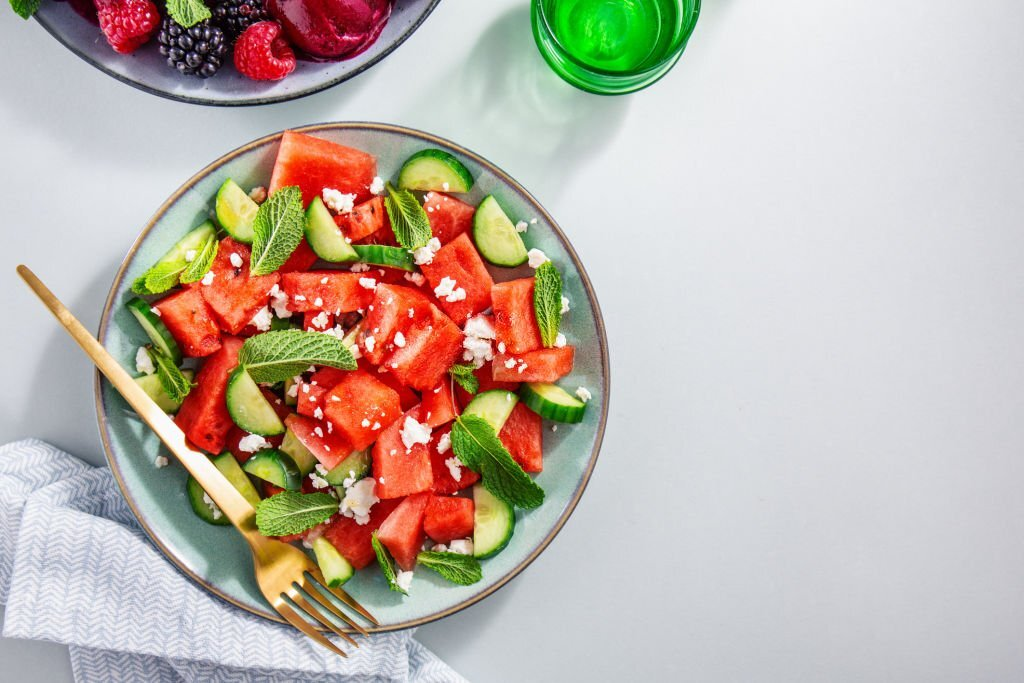 Da Spot Hawaii is a popular culinary establishment located in Honolulu, Hawaii. Known for its diverse, healthy, and affordable food, Da Spot offers a unique outlook on dishes from around the world.
Since its establishment in 2004, Da Spot has gained a reputation as a go-to spot for those seeking flavorful and nutritious meals. With its commitment to providing a wide range of options and catering to various dietary preferences, Da Spot has become a beloved destination for locals and visitors alike.
The restaurant emphasizes the importance of understanding that healthy food can be delicious and satisfying. By incorporating fresh ingredients and a variety of flavors, Da Spot aims to make nutritious eating accessible and enjoyable for everyone.
Da Spot's menu reflects its commitment to diversity and inclusivity. The restaurant specializes in Mediterranean and North African cuisine, offering a fusion of international flavors. Customers can find a range of options, including vegan, vegetarian, gluten-free, and specialty meat dishes. The menu features sandwiches, curries, salads, smoothies, and juices, providing a plethora of choices for individuals with different dietary preferences.
The restaurant also boasts positive reviews with customers praising the delicious and nutritious food, friendly service, and affordable prices. The diverse range of options appeals to a broad customer base, allowing individuals with different dietary needs to find something that suits their preferences.
Da Spot actively engages with the local community, participating in initiatives that promote health and well-being. The restaurant's commitment to sustainability and affordability aligns with its goal of making nutritious food accessible to everyone. By supporting local farmers and sourcing ingredients responsibly, Da Spot contributes to the local economy and fosters a sense of community.
Doner Shack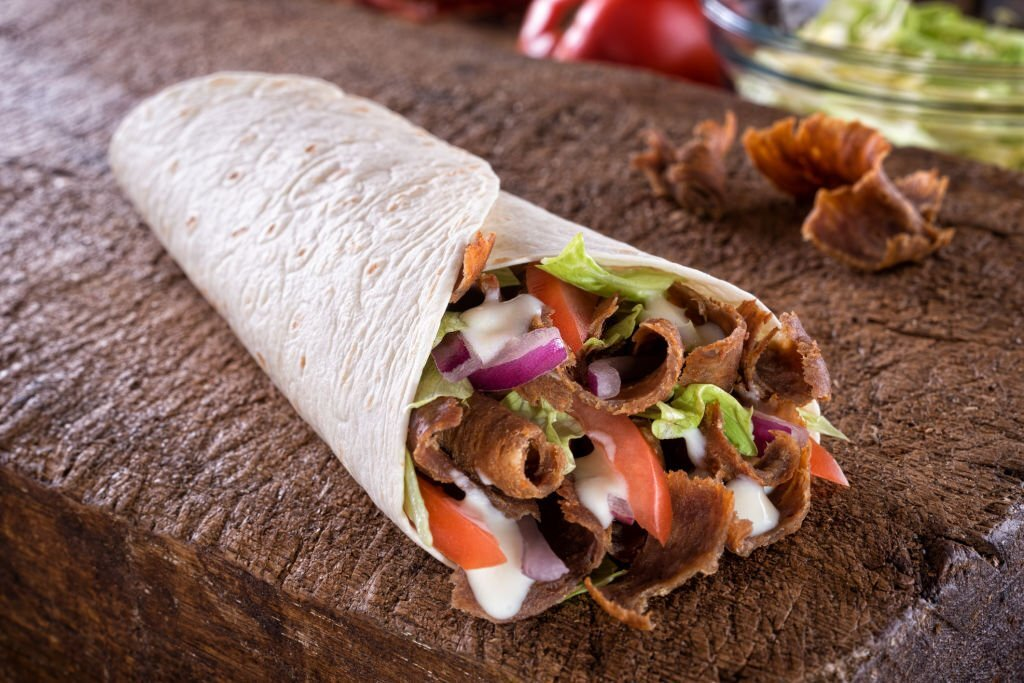 Doner Shack, located in downtown Honolulu, has gained popularity as a unique dining destination. Combining the flavors of Berlin-style Turkish Lamb Doner and Chicken Shawarma with fresh ingredients, this eatery offers a culinary experience that has become "Hawaii's New Addiction."
The restaurant prides itself on serving a fusion of flavors that combine the best of Turkish and Hawaiian cuisine. The star of the menu is the Berlin-style Turkish Lamb Doner, a savory and succulent dish that features marinated lamb, fresh vegetables, and a variety of flavorful sauces, all wrapped in warm flatbread. For those who prefer chicken, the Chicken Shawarma is a delicious alternative, offering the same delectable combination of flavors.
One of the reasons why Doner Shack has gained a loyal following is its commitment to using fresh and high-quality ingredients. The restaurant sources local produce whenever possible, ensuring that each bite is bursting with flavor and nutritional value. From the tender meat to the crisp vegetables and aromatic herbs, every ingredient is carefully selected to create a memorable dining experience.
Doner Shack provides a casual and inviting atmosphere that adds to the overall dining experience. Whether you choose to dine inside the cozy establishment or grab your food to go, the friendly staff and relaxed ambiance make you feel right at home. The vibrant colors and modern decor create a welcoming space where you can enjoy your meal with friends, family, or even on your own.
With its fusion of Turkish and Hawaiian cuisine, casual atmosphere, and positive reviews, Doner Shack has become a beloved spot for locals and visitors seeking a delicious and unique dining experience. Whether you're a fan of Mediterranean cuisine or simply curious to try something new, Doner Shack is definitely worth a visit when in Honolulu.
Cafe Maharani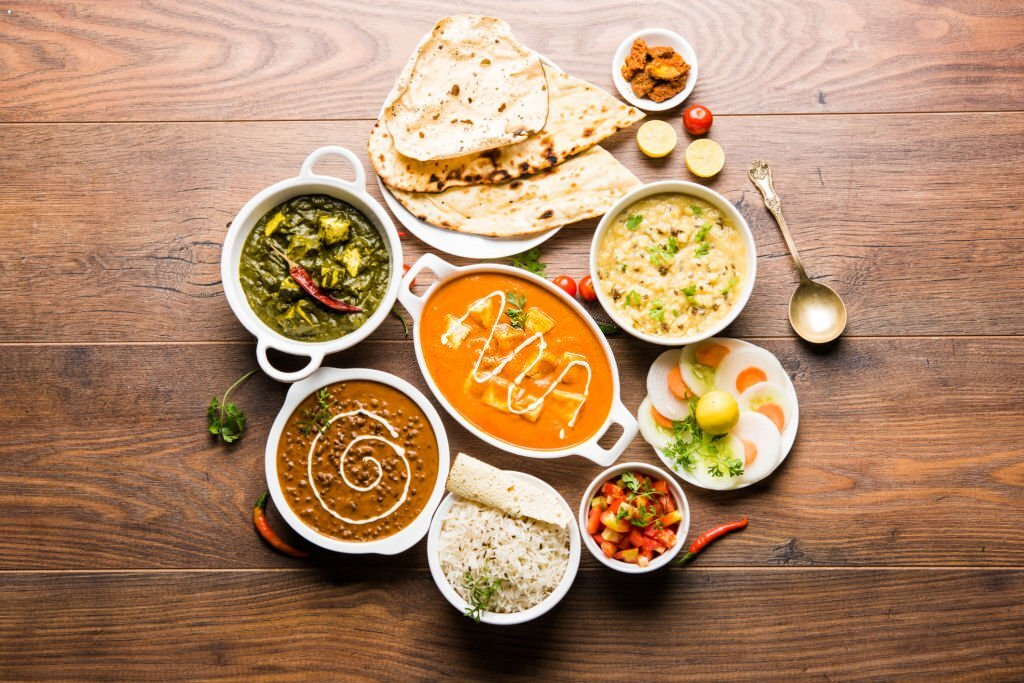 Cafe Maharani, located in Honolulu, Hawaii, is a renowned Indian restaurant that offers a delightful culinary experience. With a blend of traditional and innovative dishes, Cafe Maharani has become a popular destination for locals and tourists alike. From flavorful curries to aromatic biryanis, the restaurant takes diners on a gastronomic journey through the vibrant and diverse cuisine of India.
The restaurant's interior is tastefully decorated with Indian-inspired artwork and furnishings, creating a cozy and authentic ambiance. Soft lighting and comfortable seating arrangements add to the overall dining experience, making it a perfect place for a romantic dinner or a gathering with friends and family. The friendly and attentive staff provide excellent service, ensuring a pleasant and memorable visit for patrons
The menu at Cafe Maharani offers a wide variety of Indian delicacies, prepared with fresh ingredients and aromatic spices. Whether you are a vegetarian or a non-vegetarian, there are numerous options to satisfy your taste buds. Start your meal with flavorful appetizers like samosas, pakoras, or tandoori kebabs.
For the main course, indulge in traditional dishes such as butter chicken, lamb curry, or paneer tikka masala. The restaurant also offers a range of biryanis, which are fragrant rice dishes cooked with meat, vegetables, or seafood. Accompany your meal with freshly baked naan bread and aromatic basmati rice. To complete your dining experience, don't forget to try the delectable desserts like gulab jamun or mango kulfi.
With its inviting ambience, extensive menu, and friendly service, the restaurant offers a delightful culinary journey through the flavors of India. Whether you are a fan of spicy curries, aromatic biryanis, or flavorful vegetarian dishes, Cafe Maharani has something to satisfy every palate. So, head over to Cafe Maharani and immerse yourself in the rich and diverse cuisine of India.
Himalayan Kitchen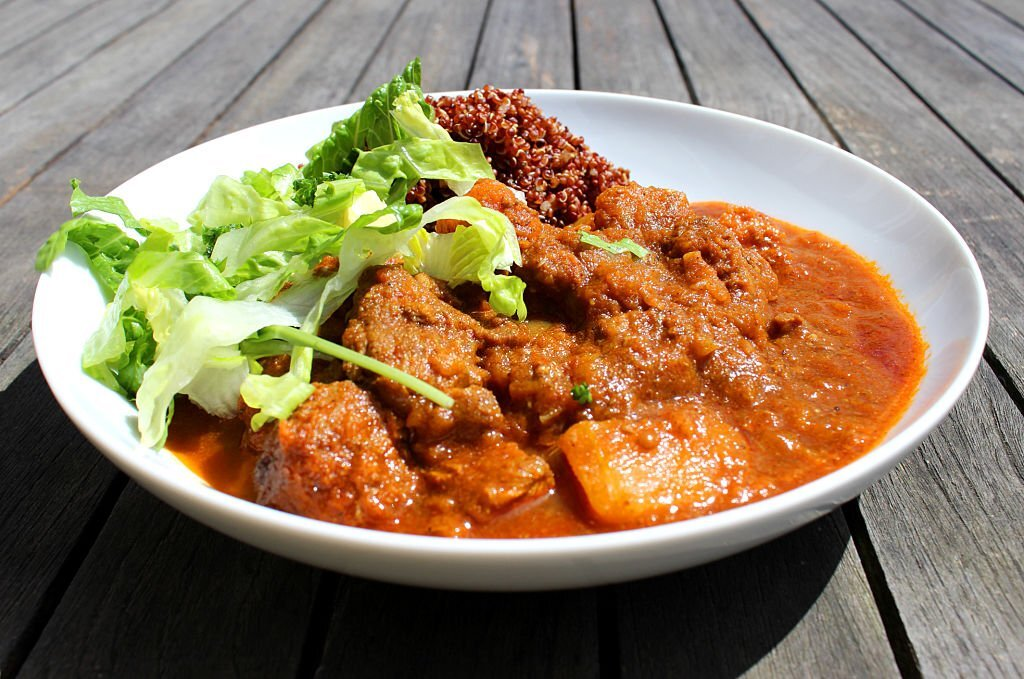 Himalayan Kitchen Hawaii prides itself on offering a blend of Nepali, Indian, and Tibetan cuisines. The menu is a fusion of traditional recipes and innovative creations, resulting in a unique culinary experience. From aromatic curries and flavorful biryanis to delectable momos (dumplings) and tandoori specialties, each dish is prepared with precision and care, reflecting the rich cultural heritage of the Himalayan region.
At Himalayan Kitchen Hawaii, freshness is of utmost importance. The restaurant takes pride in sourcing high-quality ingredients, including fresh vegetables and locally caught seafood. By using locally sourced ingredients, the restaurant not only supports the community but also ensures that every dish bursts with flavor and vitality.
The restaurant's menu offers a wide range of options to cater to various preferences and dietary needs. Some signature dishes include Papadum, a crispy lentil flour wafer, and the Nepali-style Thali, which features a combination of plates with different flavors and textures. Other must-try dishes include the flavorful curries, such as Chicken Tikka Masala, Lamb Vindaloo, and Paneer Makhani. Vegetarian and vegan options are also available, showcasing the diverse range of flavors from the region.
In addition to its delectable cuisine, Himalayan Kitchen Hawaii provides a warm and inviting atmosphere. The restaurant's friendly and attentive staff are dedicated to ensuring a memorable dining experience for every guest. The cozy ambience, adorned with traditional Himalayan decor, transports diners to the mountains of Nepal and India, creating an immersive cultural experience.
Himalayan Kitchen Hawaii is a culinary haven that brings the vibrant flavors of Nepal and India to the beautiful island of Oahu. With its commitment to freshness, locally sourced ingredients, and authentic recipes, this restaurant offers a unique and memorable dining experience. Whether you're a fan of Indian cuisine or looking to explore the diverse flavors of Nepal, a visit to Himalayan Kitchen Hawaii is sure to leave your taste buds delighted and your senses satisfied.
Istanbul Hawaii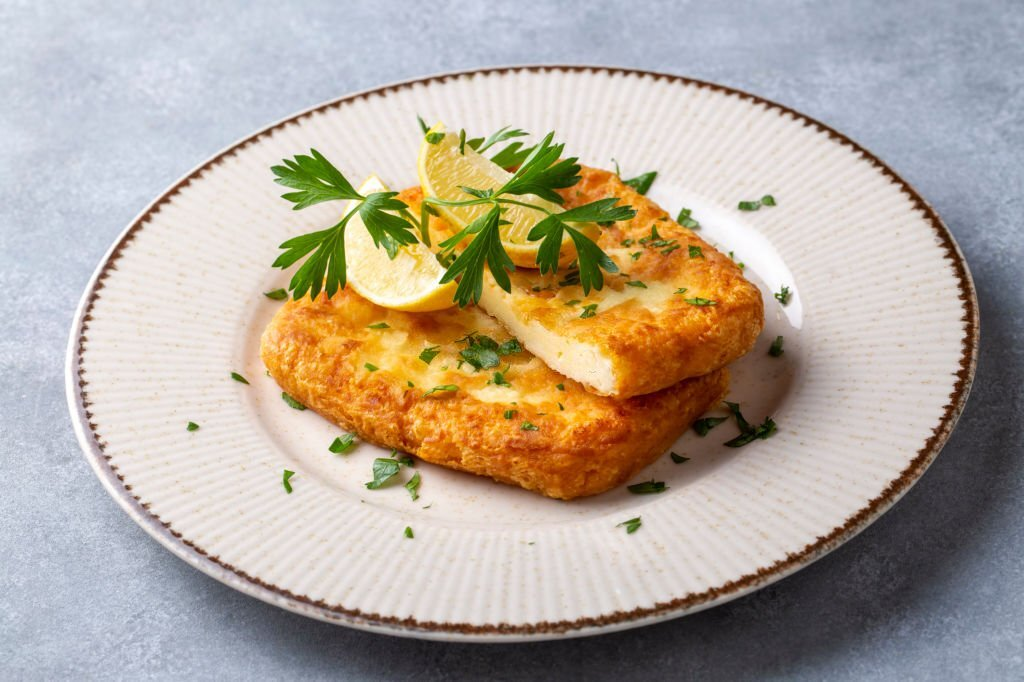 If you're looking to embark on a culinary journey that combines the flavors of Turkey with the tropical vibes of Hawaii, then Istanbul Hawaii is the place to be. Nestled in the vibrant neighborhood of Kaka'ako in Honolulu, this Turkish restaurant offers a unique dining experience that transports you to the bustling streets of Istanbul.
Istanbul Hawaii is a family-owned and operated restaurant, run by mother and daughter duo Chef Nili and Chef Ahu Hettema. With their Turkish heritage and passion for food, they have created a menu that showcases the rich and diverse flavors of Turkish cuisine while incorporating local Hawaiian ingredients.
Upon stepping into Istanbul Hawaii, you are greeted by a stylish and vibrant atmosphere that reflects the fusion of Turkish and Hawaiian cultures. The restaurant features a terrace where you can enjoy your meal while taking in the beautiful surroundings of Kaka'ako.
The menu at Istanbul Hawaii is a tantalizing blend of traditional Turkish dishes and innovative creations. Start your culinary adventure with a mezze platter, which offers a selection of small plates such as hummus, stuffed grape leaves, and Turkish flatbread.
For the main course, indulge in flavorful kebabs, including lamb, chicken, or vegetarian options. Don't miss out on their signature dishes like saganaki, a pan-fried halloumi cheese served with walnut, Hawaiian date honey, Turkish apricot, and extra virgin olive oil.
In addition to its delectable cuisine, Istanbul Hawaii is known for its warm and welcoming hospitality. The attentive staff will guide you through the menu, ensuring you have a memorable dining experience.
The restaurant has received rave reviews from both locals and tourists alike. Guests praise the restaurant for its authentic flavors, impeccable service, and unique ambiance. Whether you're craving the familiar flavors of Turkish cuisine or looking to explore a new culinary experience, Istanbul Hawaii promises to deliver a delightful and memorable dining experience.
Bombay Palace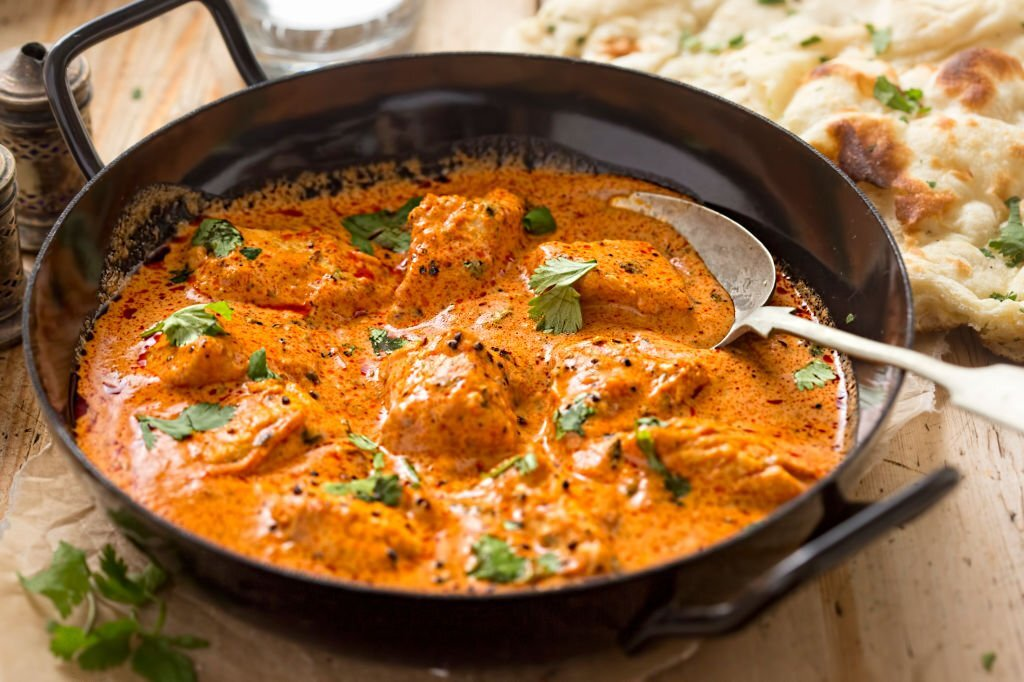 Bombay Palace is an authentic Pakistani and Indian cuisine restaurant that offers a delightful culinary experience with its diverse menu and flavorful dishes. Located at 1778 Ala Moana Blvd in Honolulu, it is a popular destination for both locals and tourists seeking a taste of the exotic flavors of the Indian subcontinent.
As soon as you step into Bombay Palace, you'll be greeted by a warm and inviting atmosphere. The restaurant's interior is tastefully decorated with traditional Indian elements, creating a vibrant and lively ambiance that complements the dining experience. Whether you're looking for a casual meal with friends or a romantic dinner for two, Bombay Palace offers a comfortable setting suitable for any occasion.
One of the highlights of Bombay Palace is its extensive menu, featuring a wide range of dishes that cater to various tastes and dietary preferences. From aromatic curries to succulent tandoori specialties, there is something to satisfy every palate. The menu includes classic Indian dishes such as butter chicken, lamb biryani, and vegetable korma, as well as Pakistani favorites like seekh kebabs and chicken tikka.
Vegetarian and vegan options are also available, ensuring that everyone can find something delicious to enjoy. The chefs at Bombay Palace are skilled in crafting authentic flavors using traditional spices and cooking techniques, resulting in dishes that are rich, aromatic, and bursting with taste. Each dish is made with the finest ingredients, ensuring a high standard of quality and freshness.
In addition to its mouthwatering food, Bombay Palace is known for its excellent service. The staff is friendly, attentive, and knowledgeable, always ready to assist you in selecting dishes or answering any questions you may have. Whether you're a seasoned fan of Indian cuisine or a first-time explorer of its flavors, the staff at Bombay Palace will ensure that your dining experience is both enjoyable and memorable.
To complement your meal, Bombay Palace offers a selection of beverages, including traditional Indian chai tea, lassi (a yogurt-based drink), and a variety of soft drinks. Don't forget to indulge in their delectable desserts, such as gulab jamun (fried milk dumplings soaked in sugar syrup) or mango kulfi (Indian ice cream). These sweet treats provide the perfect ending to a satisfying dining experience.
If you're in the Honolulu area and craving the vibrant flavors of Pakistani and Indian cuisine, Bombay Palace is a must-visit destination. With its diverse menu, warm ambiance, and attentive service, it promises a culinary journey that will leave you wanting more. So gather your friends or loved ones and head to Bombay Palace for an unforgettable dining experience that will transport your taste buds to the colorful streets of the Indian subcontinent.
Shaloha Pita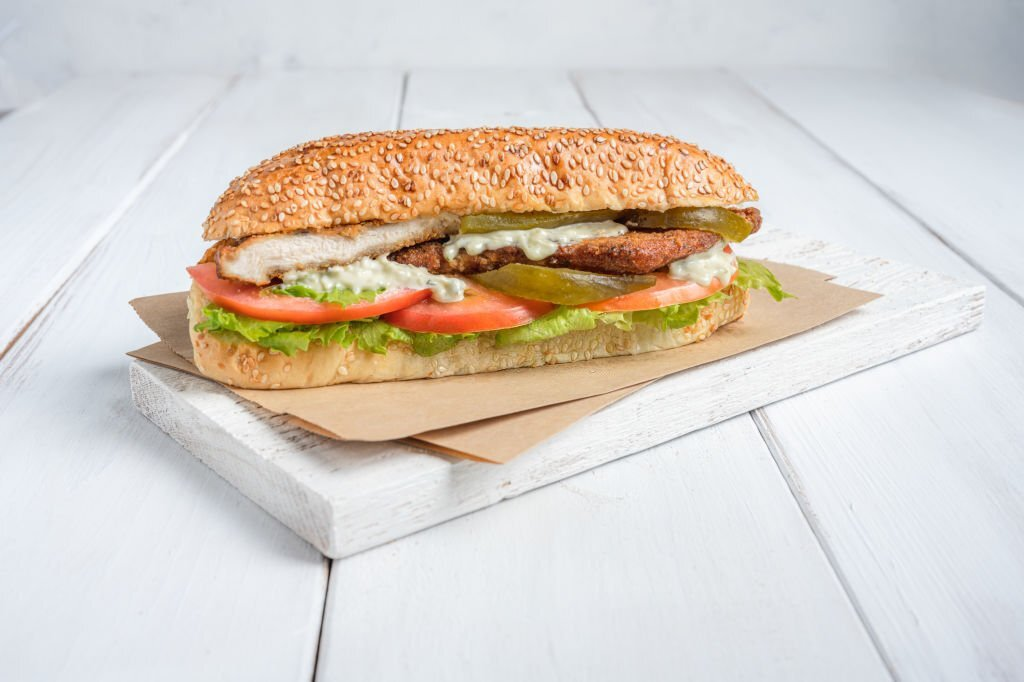 If you find yourself craving authentic Israeli street food in the beautiful state of Hawaii, look no further than Shaloha Pita. Located at 3133 Waialae Avenue in Honolulu, Shaloha Pita is a hidden gem that offers a delicious array of Mediterranean delights. Whether you're in the mood for falafel, shawarma, or freshly baked pita bread, Shaloha Pita has got you covered.
Owned by Sage Sisko, who moved to Hawaii from Israel five years ago, Shaloha Pita is known for its commitment to using high-quality ingredients in every dish. The restaurant takes pride in the authenticity and quality of its food, ensuring that each item on the menu lives up to their standards.
One of the signature dishes at Shaloha Pita is the Shaloha Schnitzel sandwich. Served inside their freshly baked pita bread, the sandwich features flavorful schnitzel, hummus, and vegetable salads, topped with Tahini sauce. It's a satisfying and mouthwatering combination that keeps customers coming back for more.
In addition to the Schnitzel sandwich, Shaloha Pita offers a variety of other options to suit different tastes and dietary preferences. From vegetarian-friendly falafel wraps to hearty shawarma platters, there's something for everyone at this Mediterranean eatery. They also serve classic dishes like Israeli salad and shakshuka, ensuring a diverse and flavorful menu.
What sets Shaloha Pita apart is their commitment to creating a warm and welcoming atmosphere. The restaurant features a laid-back ambiance, making it the perfect spot to enjoy a delicious meal with friends and family. The staff at Shaloha Pita takes pride in providing exceptional customer service, ensuring that every visit is a pleasant and memorable experience.
The popularity of Shaloha Pita is evident from the positive reviews it has received from both locals and visitors alike. Customers appreciate the flavorful and authentic taste of the food, as well as the generous portion sizes.
If you're craving a taste of Israel, make sure to visit Shaloha Pita. Whether you dine in or order takeout, you're in for a treat. Indulge in their delectable pita sandwiches, savor the flavors of the Mediterranean, and experience the warm aloha spirit combined with the rich culinary traditions of Israel.
Aloha Melt Waikiki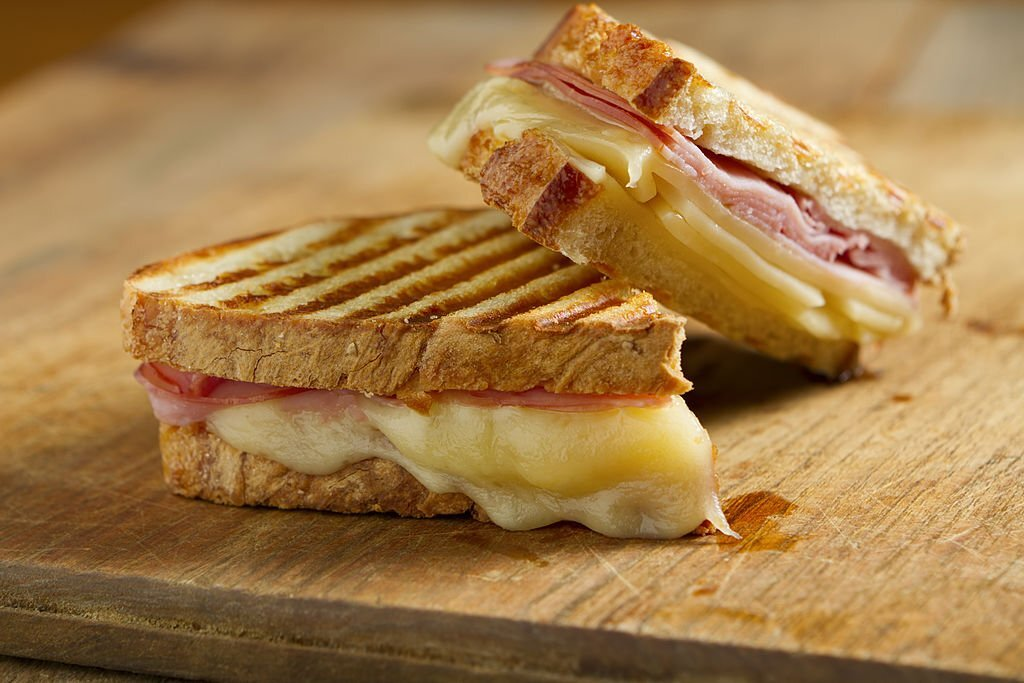 Aloha Melt Waikiki is a hidden gem nestled in the heart of Waikiki, Hawaii. This charming sandwich shop has gained popularity for its mouthwatering grilled cheese sandwiches, melts, and tomato basil soup. With its unique flavors and comforting dishes, Aloha Melt Waikiki has become a go-to spot for locals and tourists alike, offering a delightful culinary experience in the vibrant city.
At Aloha Melt Waikiki, they take the classic grilled cheese sandwich to a whole new level. Their menu boasts a variety of tantalizing options that cater to different taste preferences. From classic cheddar melts to creative combinations like the bacon patty melt, there's something for everyone.
One of their standout offerings is the tomato basil soup, a perfect companion to their grilled cheese creations. Prepared with fresh ingredients and served piping hot, this soup adds a deliciously comforting touch to any meal. The chefs at Aloha Melt Waikiki pay attention to every detail, ensuring that each bite is packed with flavor and satisfaction.
Beyond the delectable food, Aloha Melt Waikiki also offers warm hospitality and a cozy ambience. The friendly staff greets visitors with the true spirit of aloha, making everyone feel welcome and comfortable. Whether you're a solo traveler or dining with friends and family, the inviting atmosphere of the restaurant creates a sense of community and relaxation.
The restaurant's location in Waikiki makes it a convenient stop for both locals and tourists exploring the area. Whether you're taking a break from shopping or enjoying a day at the nearby beach, Aloha Melt Waikiki provides a cozy retreat to indulge in a satisfying meal.
Aloha Melt Waikiki has garnered rave reviews from patrons who have experienced their exceptional cuisine. Many visitors have praised the restaurant for its friendly service, generous portions, and delectable flavors.
If you find yourself in Waikiki, Hawaii, and are looking for a delightful dining experience, be sure to visit Aloha Melt Waikiki. With its mouth watering grilled cheese sandwiches, flavorful melts, and comforting tomato basil soup, this hidden gem is a must-try for all food enthusiasts.
You Might Also Like

Halal Restaurants in Honolulu – Discover the hidden gems of halal dining in the tropical paradise of Honolulu with our comprehensive blog. Indulge in a fusion of flavors from across the Pacific, as we guide you to the city's finest halal restaurants. From delightful Malaysian curries to mouthwatering Turkish kebabs, Honolulu's diverse halal food offerings will leave you enchanted with the Aloha spirit and unforgettable dining memories.
Conclusion
Hawaii proves to be a haven for those seeking halal dining experiences amidst its breathtaking landscapes and vibrant culture. From Honolulu to Maui, the islands offer a diverse array of halal restaurants, each presenting a fusion of local flavors and traditional Islamic dietary requirements.
Whether it's indulging in succulent seafood dishes, relishing aromatic spices, or exploring the tantalizing world of Pacific Rim cuisine, halal dining in Hawaii promises a gastronomic adventure like no other.
The commitment of these restaurants to providing halal-certified options ensures that visitors and residents alike can savor the flavors of Hawaii while honoring their cultural and religious preferences.
So, whether you're a food enthusiast, a traveler, or a local resident, don't miss the opportunity to embark on a remarkable culinary journey through the halal restaurants of Hawaii. With each bite, you'll discover the harmonious blend of cultures, traditions, and tastes that make this tropical paradise a true epicurean delight for all.