Harrisburg, a city renowned for its rich cultural diversity and vibrant culinary scene. Among the myriad dining options available, one particular culinary niche stands out: Halal cuisine. Whether you're a local resident or a visitor with a discerning palate, Harrisburg's Halal restaurants offer a delightful array of flavorful dishes prepared in accordance with Islamic dietary laws.
From sizzling kebabs to aromatic biryanis, these establishments provide an authentic taste of the Middle East and beyond. Join us as we explore the diverse and delectable world of Halal restaurants in Harrisburg, PA, where culinary traditions blend seamlessly with warm hospitality, promising an unforgettable dining experience for all.
Top 7 Halal Restaurants in Harrisburg PA
Lahori Kebabs & Grill
Pizza Boli's
HFC Pizza
Halal New York Gyro Cart
My Taste of India
BurgerIM
Halaal Restaurant
Lahori Kebabs & Grill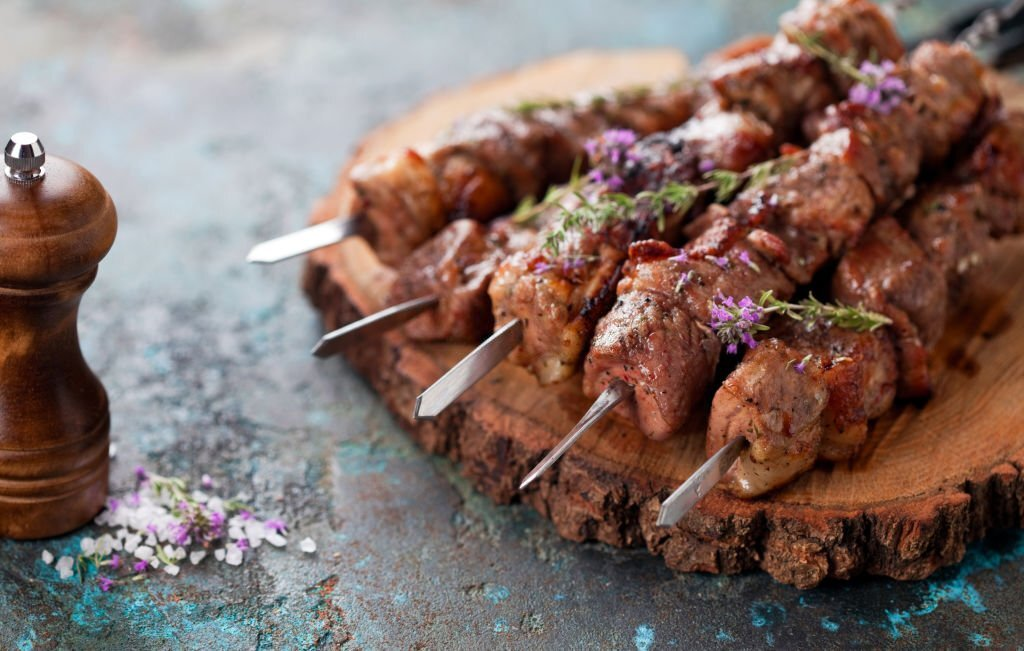 Lahori Kabab & Grill is a popular restaurant located at 3840 Union Deposit Road in Harrisburg, Pennsylvania. Specializing in Pakistani cuisine, Lahori Kabab & Grill offers a delightful dining experience with a menu that showcases the authentic flavors of Lahore. From flavorful kebabs to aromatic curries and biryanis, this restaurant is a go-to destination for those craving traditional Pakistani dishes.
Homemade pita/naan bread and flavorful gyro pita platters are among the highlights. The restaurant aims to bring the authentic flavors of Lahore to the Harrisburg community.
Lahori Kabab & Grill is worth visiting in Harrisburg for the craving of Pakistani cuisine. With its wide range of dishes and a serene ambiance, it promises a scrumptious dining experience. Whether you choose to dine-in, takeout, or get your food delivered, Lahori Kabab & Grill is sure to satisfy your cravings for authentic Pakistani flavors.
Pizza Boli's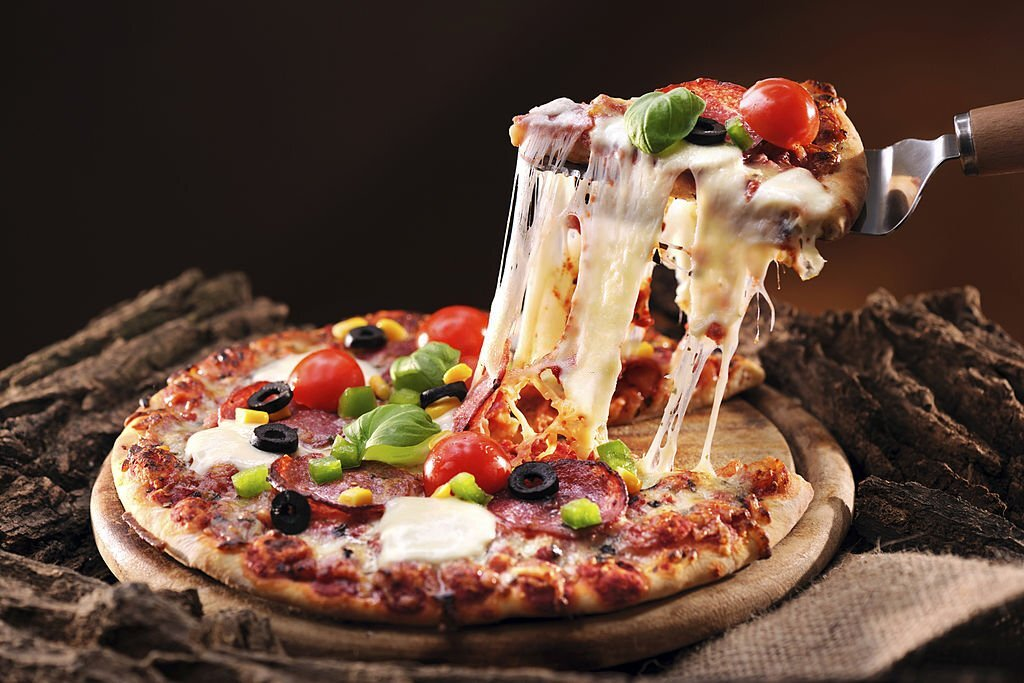 Located at 1276 Market Street, Pizza Boli's is a popular Italian chain restaurant that offers a wide range of delectable menu items, including pizzas, subs, wings, salads, and more. Whether you're in the mood for a classic cheese pizza or want to try their specialty toppings, Pizza Boli's has something for everyone.
The menu at Pizza Boli's is extensive, featuring a variety of pizza options with an array of toppings to choose from. You can customize your own pizza or opt for one of their signature creations. In addition to pizzas, they also offer a selection of subs, wings, salads, and sides, allowing you to enjoy a complete meal. The generous portion sizes and flavorful ingredients make Pizza Boli's a favorite among locals and visitors alike.
When it comes to convenience, Pizza Boli's has you covered. They offer online ordering and delivery services through platforms like SliceLife, GrubHub, and Postmates. This means you can easily order your favorite pizza or other dishes from the comfort of your home or office and have them delivered straight to your doorstep. It's a convenient option for those busy days or when you're simply looking to enjoy a delicious meal without leaving your premises.
HFC Pizza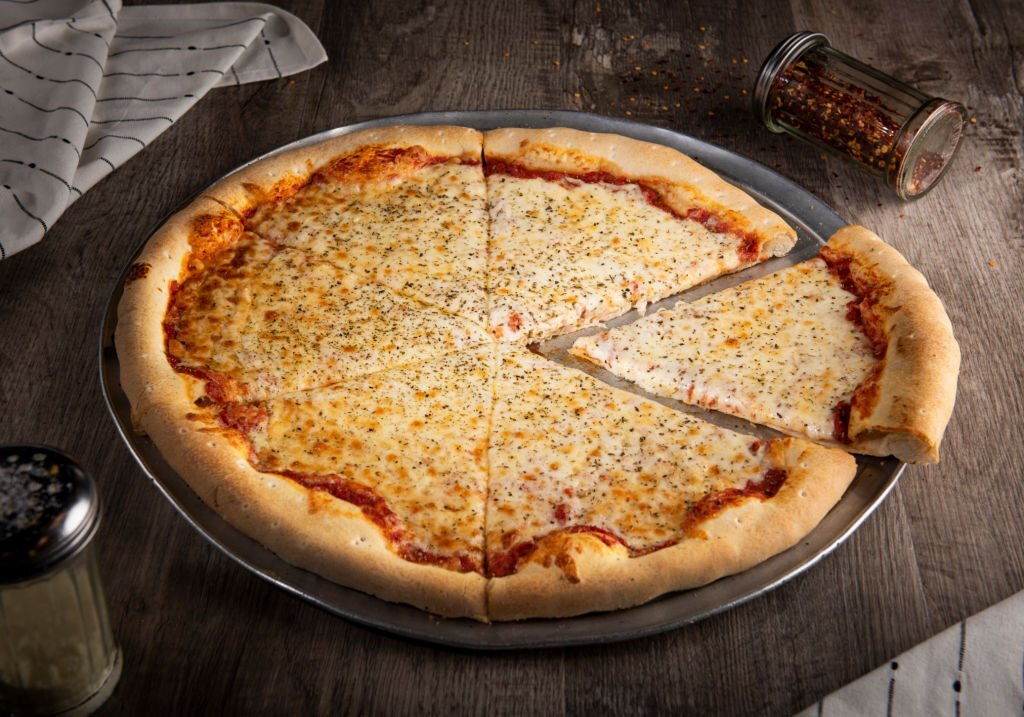 Located at 3828 Union Deposit Road in Harrisburg, Pennsylvania, HFC Pizza is a popular pizza restaurant that offers a wide variety of mouthwatering pizzas and other Italian-American cuisine. With its commitment to using only the finest and freshest ingredients, HFC Pizza delivers a delectable dining experience to its customers.
The menu at HFC Pizza features a variety of pizza options, including classic favorites like Margherita, Pepperoni, and BBQ Chicken. Customers can also create their own pizzas by choosing from a selection of fresh toppings. In addition to pizza, the restaurant offers a range of other Italian-American dishes, such as subs, wraps, and dinner platters.
Whether you're craving a classic cheese pizza or a specialty pie with unique toppings, HFC Pizza has something to satisfy every pizza lover's taste buds. The friendly staff and cozy atmosphere add to the overall dining experience, making it a great place to enjoy a meal with friends or family.
In the Harrisburg area, HFC Pizza is worth a visit. With its dedication to quality ingredients, extensive menu, and excellent customer service, it has established itself as a go-to spot for pizza enthusiasts in the community.
Halal New York Gyro Cart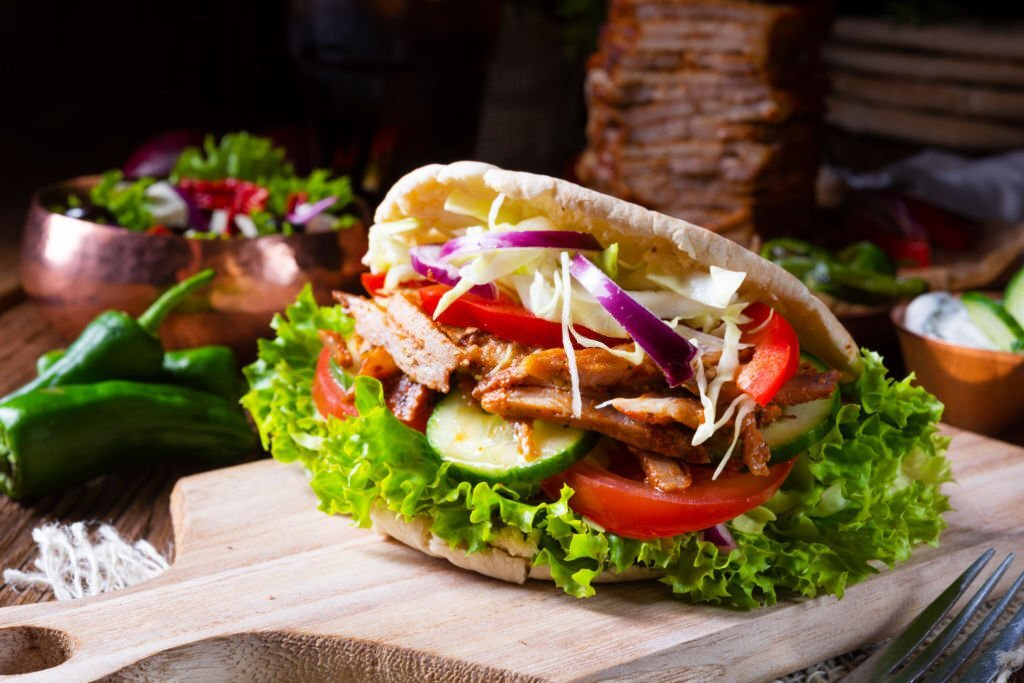 Halal New York Gyro Cart in Harrisburg, Pennsylvania. Located at 235 N 2nd St, this food cart is a hidden gem for food enthusiasts seeking authentic flavors and a quick, satisfying meal.
People have praised the cart's delicious chicken over rice and mouth watering lamb gyros. The friendly service and reasonable prices have also contributed to its growing popularity.
When you visit Halal New York Gyro Cart, you can expect an array of classic Middle Eastern dishes made with fresh, halal ingredients. The menu includes favorites like chicken over rice, lamb gyros, and beef gyros. Each dish is prepared with care and offers a harmonious blend of flavors and spices that will leave your taste buds tingling with delight.
Whether you choose to dine in or take your meal to go, Halal New York Gyro Cart provides a convenient and enjoyable experience. The food cart is strategically located in Downtown Harrisburg, making it easily accessible for a quick lunch break or a satisfying dinner on the go. The friendly staff ensures that you receive prompt service and that your meal is prepared to perfection.
With its commitment to providing delicious halal food inspired by the vibrant flavors of New York City street carts, Halal New York Gyro Cart is a must-visit destination for food lovers in Harrisburg. The combination of quality ingredients, authentic recipes, and affordable prices makes it an excellent choice for anyone craving a flavorful Middle Eastern meal.
My Taste of India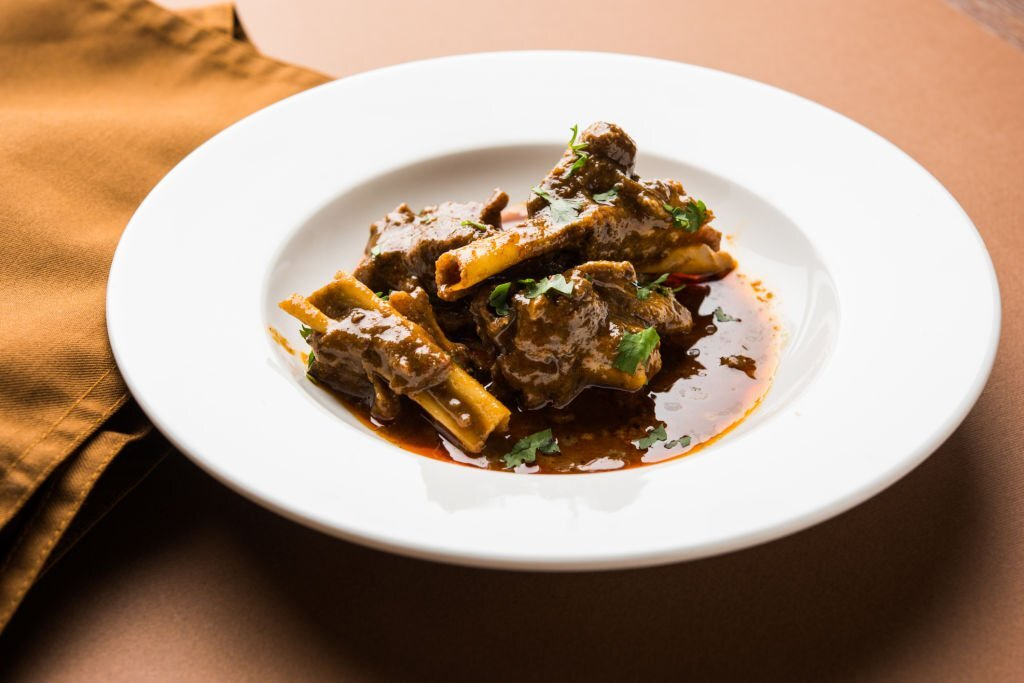 In Harrisburg, My Taste of India is a hidden culinary gem that transports diners on a delightful journey through the vibrant and diverse flavors of Indian cuisine. Located at 7800 Linglestown Rd, West Hanover Township, this restaurant has gained a reputation for its exceptional quality, authentic taste, and impeccable presentation of dhaba-style Indian food. The restaurant's commitment to creating an exceptional culinary journey is evident in every aspect, from the attentive service to the thoughtfully curated menu.
Speaking of the menu, My Taste of India offers a wide range of dishes that cater to diverse palates and dietary preferences. Whether you're a vegetarian or a meat lover, there's something for everyone to savor. Indulge in aromatic biryanis, flavorful curries, tender tandoori meats, and an array of delectable appetizers like samosas and pakoras.
One of the standout dishes at My Taste of India is the lamb curry, which has received rave reviews from patrons. The succulent pieces of lamb are cooked to perfection in a rich and aromatic sauce, creating a dish that is both comforting and satisfying. Pair it with fragrant basmati rice or freshly baked naan bread for a complete culinary experience.
The restaurant's commitment to quality extends beyond the flavors to the presentation of each dish. Each plate is thoughtfully arranged, reflecting the artistry and attention to detail that goes into the preparation of the food. The vibrant colors, enticing aromas, and exquisite flavors combine to create a feast for both the eyes and the taste buds.
For Indian cuisine or new to its tantalizing flavors, a visit to My Taste of India in Harrisburg is a must. Immerse yourself in the rich tapestry of Indian spices, savor the distinct flavors of each dish, and let your taste buds embark on a culinary adventure like no other.
BurgerIM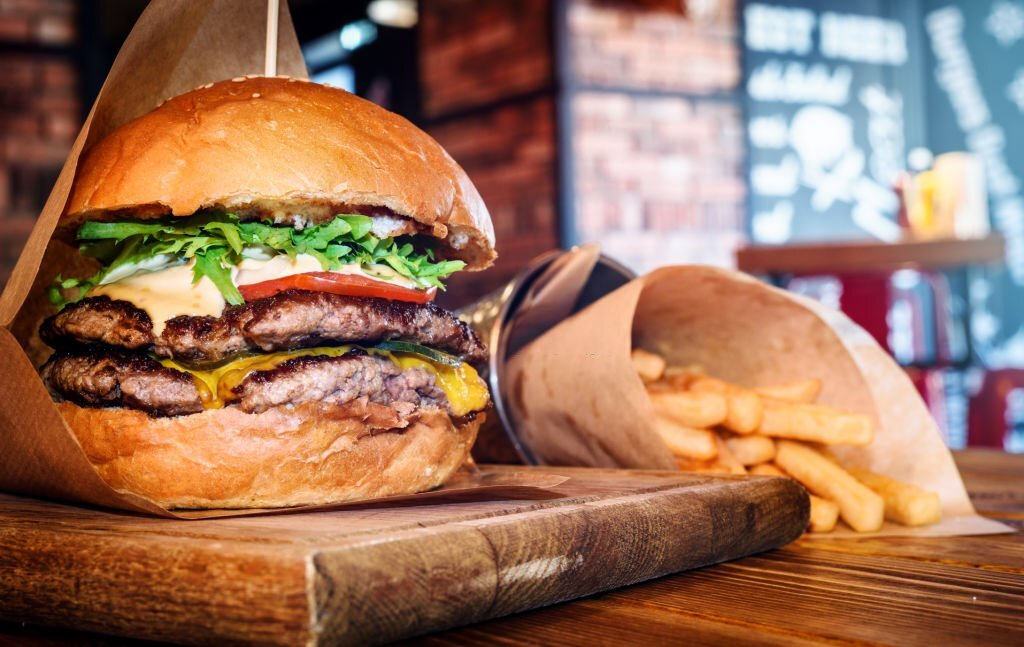 BurgerIM, a popular burger franchise, has made its way to Harrisburg, PA, offering a unique and customizable burger experience for food enthusiasts. With its diverse menu, attractive prices, and convenient location, BurgerIM has quickly become a favorite spot for burger lovers in the area. In this article, we will delve into the details of BurgerIM, including its Harrisburg location, the number of BurgerIM locations worldwide, and address any concerns regarding its closure.
Situated in Harrisburg, BurgerIM provides an exciting dining experience for locals and visitors alike. It offers a wide range of burger options, including beef, chicken, turkey, veggie, and more. Their menu is designed to cater to various tastes and dietary preferences, ensuring that there's something for everyone.
One of the standout features of BurgerIM is its customizable burgers. Customers can create their own personalized burger by choosing from a variety of buns, proteins, sauces, and toppings. This allows individuals to experiment and craft a burger that perfectly suits their preferences.
BurgerIM also offers signature burger combinations that have been carefully curated by their culinary team. These pre-designed burgers showcase unique flavor profiles and creative ingredient combinations, providing a diverse range of choices for customers.
So for a delicious, personalized burger experience, BurgerIM is certainly worth a visit.
Halaal Restaurant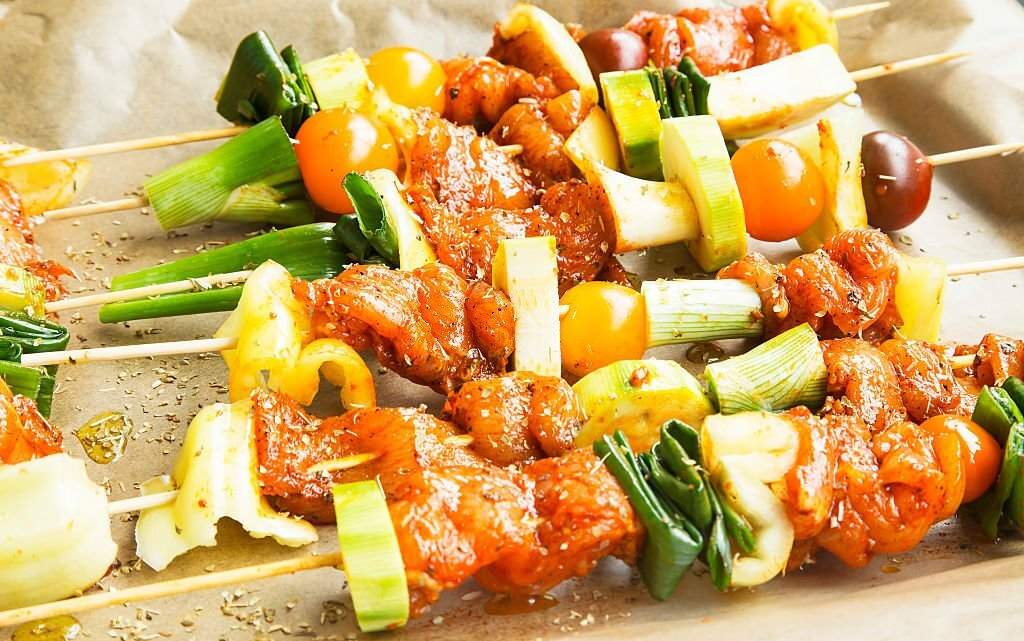 Halaal Restaurant is located in the heart of Harrisburg, offering a delightful culinary experience of authentic African cuisine. With its warm and welcoming ambiance, Halaal Restaurant invites diners to indulge in a diverse range of dishes that showcase the rich flavors and cultural heritage of Africa.
At Halaal Restaurant, every dish is a reflection of the diverse culinary traditions found across the African continent. The menu features an array of mouthwatering options that highlight the vibrant spices, fresh ingredients, and traditional cooking techniques that define African cuisine.
Appetizers like Suya Skewers, a popular West African street food delicacy made with grilled marinated meat, or indulge in the savory flavors of Samosas, crispy pastry pockets filled with spiced vegetables or meat, can be a flavour bomb.
Halaal Restaurant offers a tantalizing selection of dishes that cater to various palates for its main course. Delight in the aromatic flavors of Jollof Rice, a West African specialty prepared with seasoned rice, tomatoes, and a blend of spices, or savor the tender and succulent Lamb Dibi, a Senegalese grilled lamb dish marinated in a flavorful herb and spice mixture.
Vegetarian options are also abundant, with dishes like Vegetable Biryani, a fragrant rice dish cooked with mixed vegetables and aromatic spices, or the hearty and nutritious Egusi Soup, a Nigerian specialty made with ground melon seeds and an assortment of vegetables.
Beyond the delectable cuisine, Halaal Restaurant offers a cultural dining experience that transports guests to the heart of Africa. The warm hospitality of the staff, coupled with the vibrant decor and traditional music, creates an ambiance that immerses diners in the rich heritage of African culture.The restaurant's commitment to using fresh and high-quality ingredients ensures that each dish is prepared with utmost care and attention to detail. The chefs at Halaal Restaurant skillfully blend traditional African flavors with modern culinary techniques, resulting in a harmonious fusion that delights the senses.
Halaal Restaurant promises an unforgettable dining experience that celebrates the diversity and richness of African flavors.
Conclusion
Halal restaurants in Harrisburg, offer a culinary adventure that caters to both the taste buds and cultural sensitivities of their patrons. With a range of delectable dishes prepared with meticulous attention to Halal requirements, these establishments provide a gateway to the flavors and traditions of the Middle East and other regions.
Whether you're seeking a hearty meal with friends and family or a unique dining experience that embraces diverse culinary traditions, Harrisburg's Halal restaurants have something to offer everyone.
So, next time you find yourself in Harrisburg, be sure to indulge in the tantalizing flavors of Halal cuisine and embark on a gastronomic journey like no other.