Dublin, California, a vibrant city nestled in the heart of Alameda County, is renowned for its diverse cultural tapestry and flourishing culinary scene. Among the culinary gems that have garnered immense popularity within the community and beyond are the Halal restaurants.
These establishments not only cater to the discerning palates of the Muslim population but also captivate food enthusiasts seeking delectable and diverse dining experiences.
With a burgeoning number of Halal eateries scattered throughout Dublin, it's an opportune time to embark on a culinary journey that will tantalize the taste buds and introduce you to a fusion of flavors from around the globe.
From traditional Middle Eastern fare to tantalizing Southeast Asian delicacies, and everything in between, we'll explore the city's most sought-after Halal dining destinations.
Prepare for a gastronomic expedition like no other, where the fusion of mouthwatering dishes and warm hospitality will leave a lasting impression on your heart and palate.
Top 10 Halal Restaurants in Dublin CA
Khyber Pass Kabob
Silver Oven & Grill
Atomic Wings
Halal Bites of Chicago
Xpress Eat
Amalfi Mediterranean Fusion
Kabul Kabob & Grill
Truva Mediterranean Grill
Koi Palace
Khyber Pass Kabob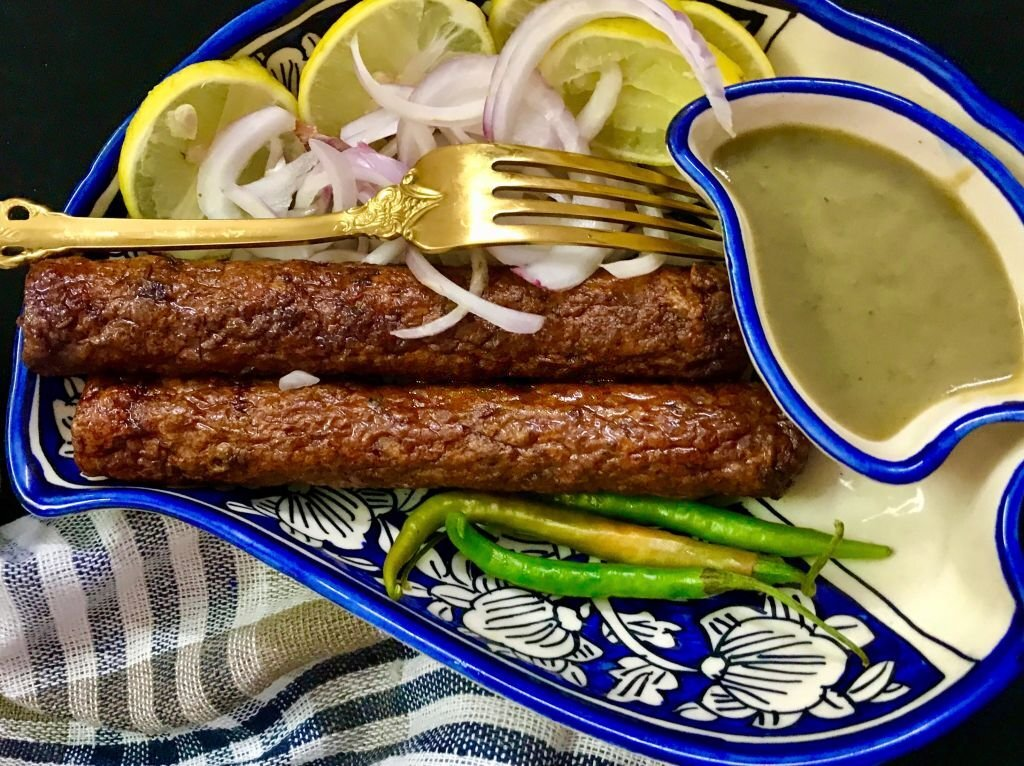 Khyber Pass Kabob takes its name from the legendary Khyber Pass, a historic mountain pass that links Afghanistan with neighboring Pakistan. The restaurant, like its namesake, serves as a bridge connecting the rich culinary traditions of Afghanistan and the Indian subcontinent, presenting a delightful amalgamation of flavors and aromas that are sure to tantalize the taste buds.
The menu at Khyber Pass Kabob is a culinary delight that boasts an array of authentic Afghan and Indian dishes. From succulent kebabs cooked to perfection in traditional clay ovens to fragrant biryanis and flavorful curries, every item on the menu reflects the culinary mastery and passion of the chefs.
For starters, the restaurant offers an assortment of flavorful appetizers such as Samosas, Pakoras, and Mantu (Afghan dumplings filled with seasoned meat). These appetizers provide a perfect introduction to the rich and diverse flavors that await.
The star attractions are undoubtedly the Kebabs, made from high-quality meats, marinated with a blend of spices, and grilled to perfection. Whether you prefer tender lamb, juicy chicken, or succulent beef, Khyber Pass Kabob has a kebab to suit every palate. The Sultani Kebab, a combination of chicken and beef, is a particular favorite among regular patrons.
For those seeking a vegetarian option, the menu features flavorful dishes like the Sabzi Chalaw (spinach and rice) and the deliciously spiced Aushak (leek dumplings).
In the bustling culinary landscape of Dublin, CA, Khyber Pass Kabob stands tall as a haven for those seeking authentic Halal cuisine and a taste of Afghanistan and the Indian subcontinent. With its commitment to quality, warm hospitality, and diverse menu, the restaurant continues to win hearts and stomachs, captivating the local community and visitors alike.
Silver Oven & Grill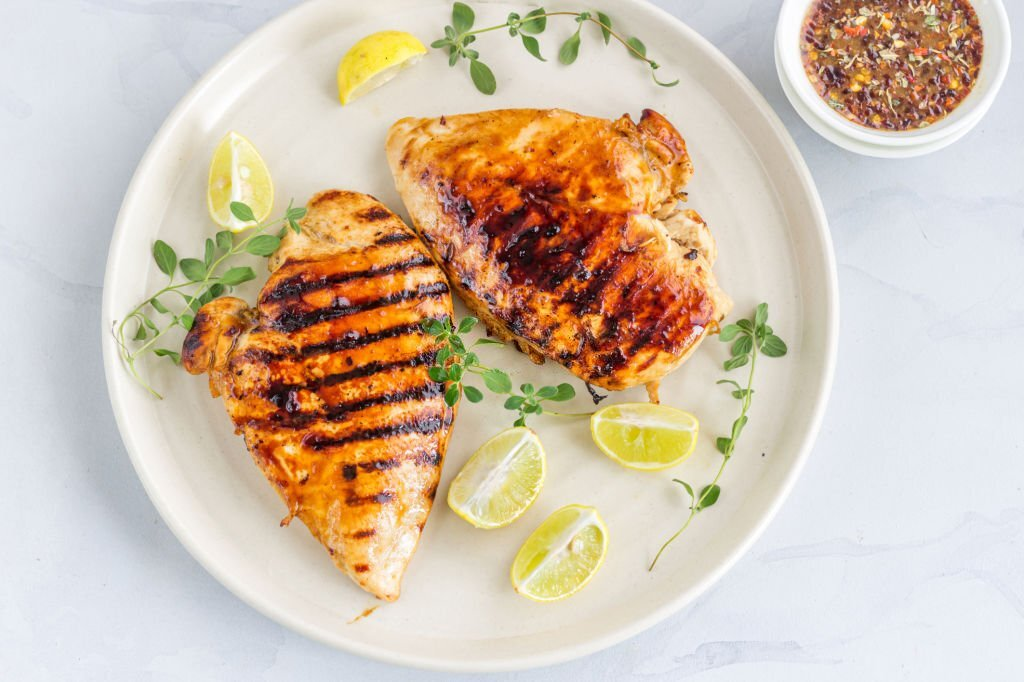 Silver Oven & Grill is more than just a restaurant, it's a celebration of Halal cuisine and culture. Located conveniently in the heart of Dublin, the restaurant attracts food enthusiasts with its inviting exterior and the aroma of rich spices wafting from the kitchen.
The hallmark of Silver Oven & Grill lies in its dedication to providing truly authentic Halal dishes. The culinary team, well-versed in the art of blending traditional recipes with contemporary twists, crafts each dish with care and precision.
The restaurant's signature kebabs are a must-try for any meat lover. Prepared with the finest cuts of Halal meat, these skewers are seasoned to perfection and grilled to achieve a smoky and tender finish.
Silver Oven & Grill's biryanis are culinary masterpieces that combine fragrant basmati rice with tender meat, aromatic spices, and caramelized onions. Each bite is a harmonious explosion of flavors that leaves a lasting impression.
The selection of curries showcases the chef's prowess in creating mouthwatering stews that leave diners yearning for more. Whether it's a creamy butter chicken or a robust lamb curry, the dishes never fail to impress.
The restaurant also caters to vegetarians with a range of delicious plant-based options. From paneer tikka to vegetable biryani, there's something to satisfy every herbivore's craving.
Silver Oven & Grill has undoubtedly left its mark on Dublin's culinary landscape as a top-notch Halal restaurant. With its dedication to authenticity, flavorful dishes, and welcoming ambiance, it has earned the hearts of both Muslim and non-Muslim patrons alike.
Atomic Wings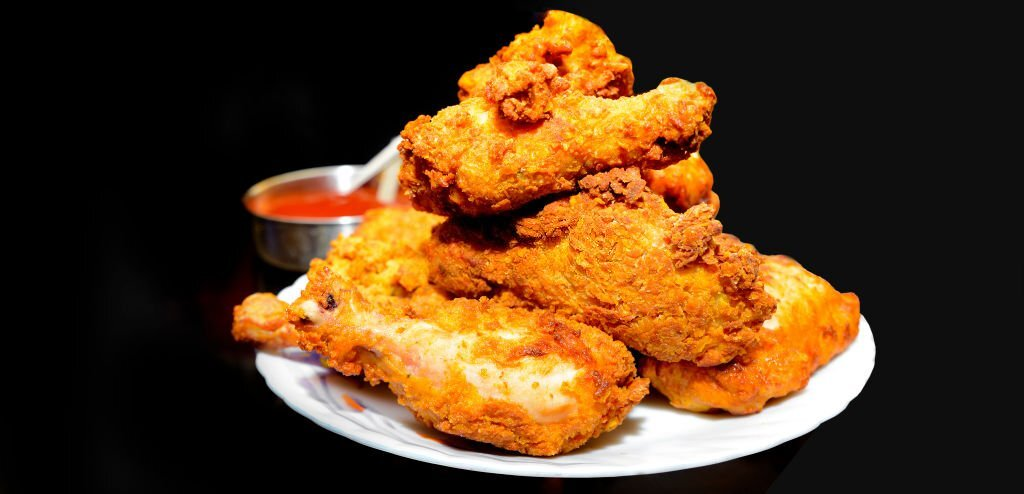 Atomic Wings is more than just your typical wing joint. It's a culinary fusion of flavor and culture, celebrating the essence of Halal cuisine.
The star of the show at Atomic Wings is undoubtedly the chicken wings. Prepared with finesse and a unique blend of spices, their wings are a celebration of flavors that leave customers craving for more. Whether you prefer your wings with a fiery kick or a mild tang, Atomic Wings has got you covered, with an assortment of spice levels to suit every palate.
What sets Atomic Wings apart is their wide array of sauces that elevate their wings to a whole new level. From classic Buffalo sauce to tangy barbecue, zesty lemon pepper to sweet teriyaki, and everything in between, the sauce selection is enough to tantalize even the most discerning sauce connoisseur.
While Atomic Wings may have made its mark with their delectable chicken wings, their menu goes beyond just this signature dish. With a selection of hearty sandwiches, flavorful wraps, and fresh salads, there's something for everyone. Each dish is prepared with the same dedication to quality and Halal standards that has earned them a loyal following.
Atomic Wings in Dublin, CA, is not just a restaurant; it's a culinary experience that celebrates the rich tapestry of flavors and cultures that make up our diverse world. With their Halal-certified menu, tantalizing sauces, and warm atmosphere, it's no wonder that Atomic Wings has become a must-visit destination for food enthusiasts in the area.
Halal Bites of Chicago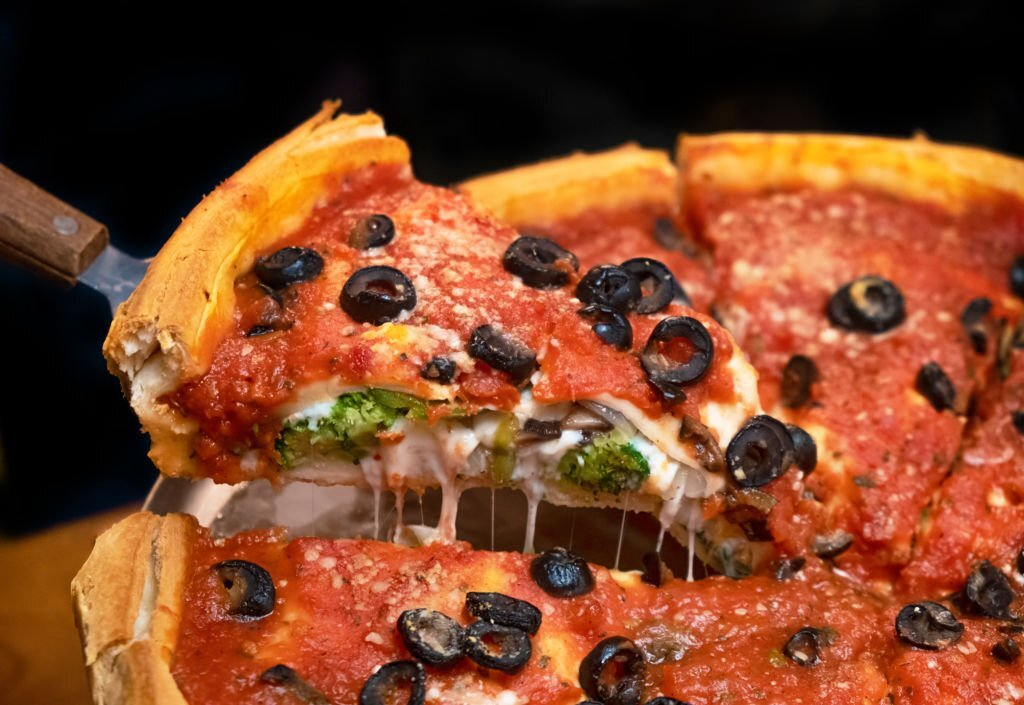 Halal Bites of Chicago a remarkable halal restaurant that brings the authentic taste of Chicago's rich culinary heritage to the heart of Dublin.
Halal Bites of Chicago has quickly become a favorite among residents and visitors alike due to its commitment to serving mouthwatering halal dishes without compromising on quality, flavor, or tradition. The restaurant has successfully carved out a niche for itself by offering a unique blend of American and Chicagoan flavors, all prepared using the finest halal ingredients.
One of the main reasons why Halal Bites of Chicago stands out in Dublin's competitive food scene is its dedication to authenticity. Drawing inspiration from the vibrant food culture of Chicago, the restaurant skillfully recreates iconic dishes that have been cherished by food enthusiasts for generations.
Whether you are a Chicago native or someone who has never set foot in the Windy City, one bite of their famed Chicago-style deep-dish pizza will transport you to the heart of Chicago itself. Each pizza is lovingly crafted, with a thick, buttery crust, heaps of gooey mozzarella cheese, and a rich tomato sauce that boasts the perfect balance of tanginess and sweetness. Toppings range from classic pepperoni and sausage to innovative vegetarian options, making sure there's something for everyone to enjoy.
What sets Halal Bites of Chicago apart is its diverse menu that goes beyond the signature deep-dish pizza. The restaurant offers an array of options to cater to all taste preferences, including Chicago-style hot dogs, juicy burgers, succulent wings, and delectable pasta dishes.
For those seeking a unique and flavorful experience, their "Chicago Mix" dishes are a must-try. This delightful fusion combines Middle Eastern flavors with classic Chicagoan recipes, resulting in tantalizing dishes like Shawarma Pizza and Chicago-Style Chicken Biryani, which are sure to please even the most discerning palates.
Halal Bites of Chicago has undoubtedly left an indelible mark on the culinary landscape of Dublin, CA. With its dedication to serving authentic Chicagoan flavors, all while adhering to halal principles, this restaurant has won the hearts of food enthusiasts from all walks of life. For those seeking to savor the true taste of Chicago's iconic dishes without compromising their dietary preferences, Halal Bites of Chicago is the ultimate destination in Dublin, CA. Whether you are a local or a traveler passing through the city, a visit to this halal haven promises to be a delectable experience worth savoring.
Xpress Eat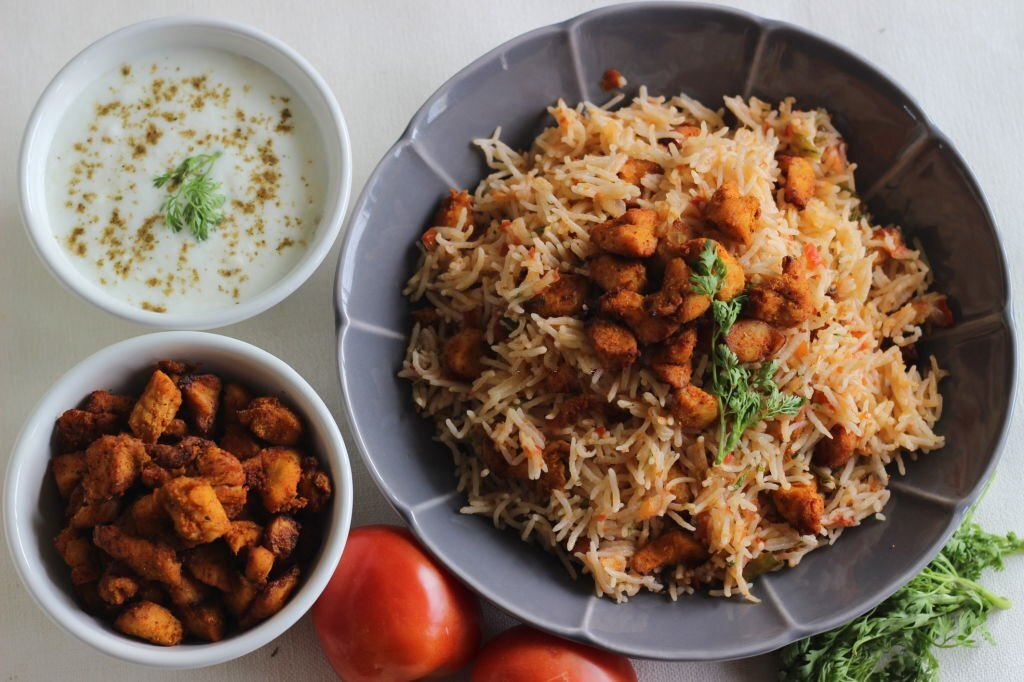 When it comes to Halal dining, ensuring the authenticity and adherence to Islamic dietary guidelines is paramount. Xpress Eat has earned a reputation for being meticulous in maintaining the Halal integrity of its menu offerings.
Xpress Eat offers a menu that delights the taste buds with a fusion of Middle Eastern and South Asian flavors. Patrons can expect a variety of dishes, from traditional Indian biryanis and kebabs to Lebanese shawarmas and falafels.
The restaurant's culinary team comprises skilled chefs who bring their passion for authentic cooking to every dish, creating a symphony of flavors that cater to diverse palates.
A fragrant and aromatic rice dish infused with perfectly cooked chicken, spices, and herbs. This classic South Asian delicacy is a favorite among regulars at Xpress Eat.
A delightful combination of creamy hummus, fresh vegetables, and thinly sliced marinated shawarma meat wrapped in a warm pita bread. It's a wholesome and flavorful option for a quick bite.
These succulent and well-seasoned minced lamb kebabs are grilled to perfection, making them a standout dish for meat lovers.
Crispy, golden-brown pastries filled with a savory mixture of spiced potatoes, peas, and aromatic herbs—a popular appetizer loved by many.
Xpress Eat embodies the essence of multiculturalism, bringing people together through the universal language of food. It has become a symbol of unity, where individuals from different backgrounds and cultures can bond over their love for authentic Halal cuisine.
Whether you are a Halal food enthusiast or simply looking to explore new and exciting flavors, Xpress Eat is a must-visit destination that promises a memorable culinary journey through the heart of the Middle East and South Asia.
Amalfi Mediterranean Fusion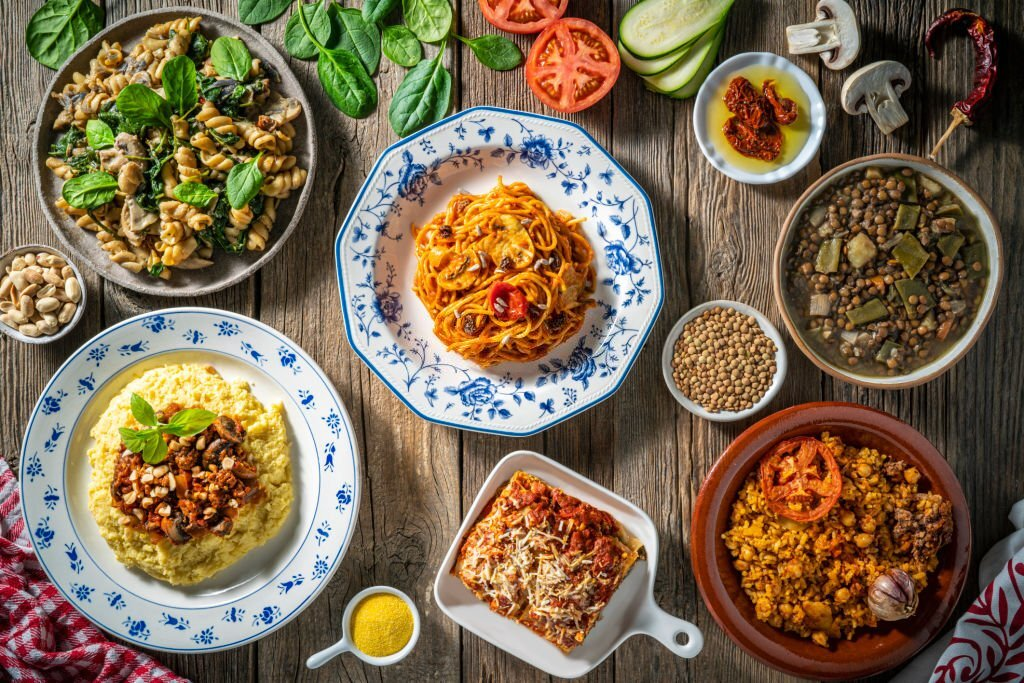 Nestled in the heart of Dublin, Amalfi Mediterranean Fusion brings a delightful fusion of flavors, offering a unique blend of Mediterranean and Middle Eastern cuisine.
At Amalfi Mediterranean Fusion, the menu is a celebration of flavors and cultures. The skilled chefs combine traditional Mediterranean and Middle Eastern recipes with modern culinary techniques, resulting in a delightful fusion that tantalizes the taste buds. Each dish is carefully crafted using the freshest ingredients, ensuring an exceptional dining experience.
The menu features a wide range of options to suit every palate. Start your culinary journey with mouthwatering appetizers such as hummus, falafel, or tabbouleh. The restaurant's signature dishes include succulent kebabs, aromatic biryanis, flavorful shawarmas, and a variety of grilled meats and seafood. Vegetarian and vegan options are also available, ensuring that everyone can find something to savor.
From the sourcing of ingredients to the preparation and cooking process, Amalfi Mediterranean Fusion ensures strict adherence to halal guidelines. Halal certification is prominently displayed, assuring guests that their dining experience is truly halal. This attention to detail and commitment to inclusivity has made the restaurant a popular choice among Muslim diners and those seeking halal cuisine.
Amalfi Mediterranean Fusion stands out as a culinary treasure in Dublin, California, offering a fusion of Mediterranean and Middle Eastern flavors in a halal dining setting. With its inviting ambiance, delectable cuisine, and exceptional service, this restaurant has quickly become a favorite among locals and visitors seeking a memorable dining experience.
Kabul Kabob & Grill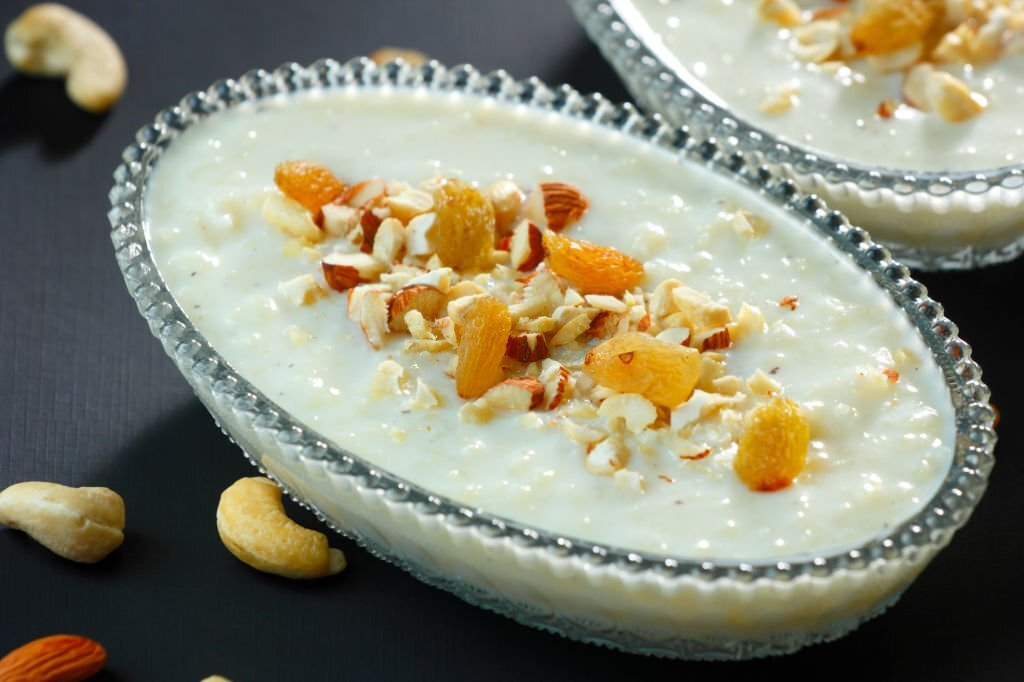 This family-owned halal restaurant offers a unique culinary experience, blending traditional Afghan recipes with modern influences. With its warm ambiance, attentive service, and mouthwatering dishes, Kabul Kabob & Grill has become a favorite among locals and visitors alike.
Embarking on a gastronomic journey, Kabul Kabob & Grill takes diners on an exciting adventure through the diverse flavors of Afghan cuisine. The menu is thoughtfully curated to showcase a wide array of authentic dishes that capture the essence of the region's culinary traditions.
Start your dining experience with an array of tantalizing appetizers. The Mantu, steamed dumplings filled with spiced ground beef and onions, drizzled with a tangy yogurt sauce, is a delightful treat that will have you craving more. The Borani Banjan, an eggplant dish cooked with tomatoes, garlic, and yogurt, strikes a perfect balance between creamy and zesty.
Kabul Kabob & Grill boasts a delectable selection of main courses that caters to various tastes. For meat lovers, the Kabobs are a must-try. Whether you opt for the tender Lamb Seekh Kabob, succulent Chicken Barg Kabob, or the flavorful Beef Tikka Kabob, each skewer is marinated to perfection and cooked over an open flame, infusing the meats with a smoky aroma.
Vegetarian diners are equally pampered with choices like the Sabzi Challow, a delightful mix of spinach and aromatic herbs served with seasoned rice, and the Qorma Lawand, a creamy Afghan chicken curry. The restaurant's commitment to using fresh, locally sourced ingredients shines through in every dish, adding to the overall authenticity of the dining experience.
A true hallmark of Afghan cuisine is their soft and pillowy bread, known as Naan or Afghan bread. Baked fresh in a clay oven, the restaurant's Naan is the perfect accompaniment to the savory dishes, offering a delightful contrast in textures and flavors.
No Afghan meal is complete without a cup of their fragrant Chai. Served with a hint of cardamom and a touch of sweetness, it provides a comforting conclusion to the dining experience. If you have room for dessert, indulge in the Phirni, a creamy rice pudding delicately flavored with rosewater, sprinkled with pistachios, and a dash of cardamom.
Kabul Kabob & Grill in Dublin, CA, is a culinary oasis that transports diners to the enchanting landscapes of Afghanistan through its aromatic flavors and warm hospitality. Whether you are seeking authentic Afghan cuisine or simply looking for a delightful dining experience, this halal restaurant is sure to leave a lasting impression. So, take a step off the beaten path and immerse yourself in the rich tapestry of Afghan flavors at Kabul Kabob & Grill.
Truva Mediterranean Grill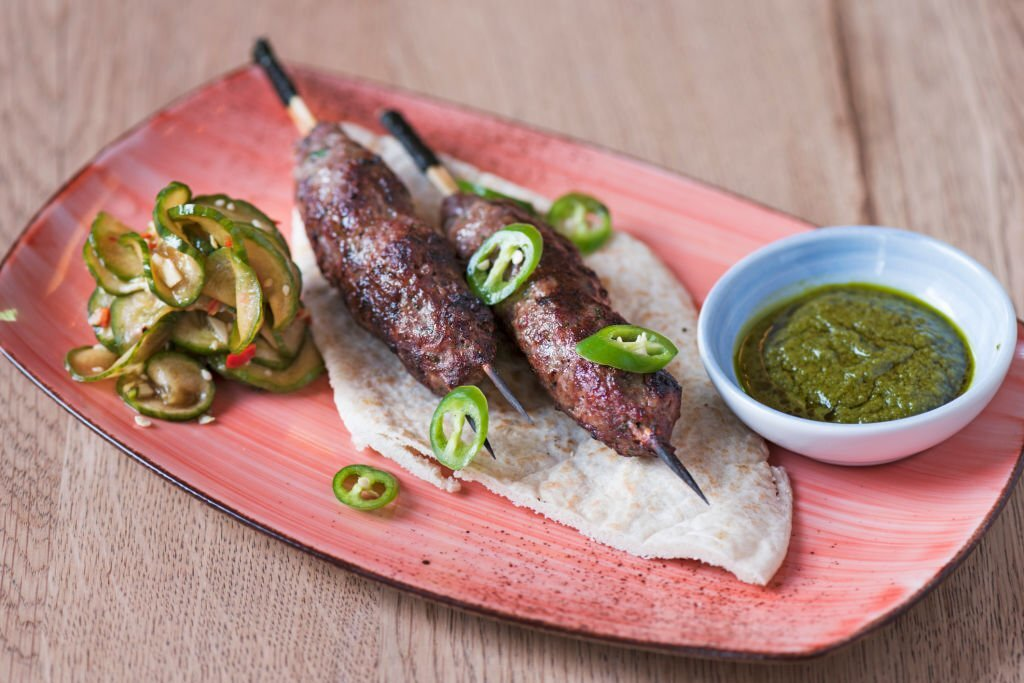 Truva Mediterranean Grill takes its diners on an enchanting journey through the Mediterranean region. From the shores of Turkey to the sunny coasts of Greece and the delightful flavors of Lebanon, the restaurant's menu captures the essence of this rich and diverse cuisine.
Each dish is prepared with the utmost care, using the freshest and finest ingredients, resulting in a delightful fusion of colors, aromas, and tastes.
The menu at Truva Mediterranean Grill is a tantalizing ensemble of traditional dishes expertly prepared by skilled chefs. From succulent kebabs to wholesome salads and delectable vegetarian options, there's something to satisfy every palate.
The kebabs at Truva are a true highlight, boasting a selection of marinated meats cooked to perfection on the grill. Whether you opt for the tender chicken kebab, the juicy lamb kebab, or the flavorful beef kebab, each bite is an explosion of taste.
The variety of mezes, small plates perfect for sharing, offers a delightful combination of flavors. From hummus and baba ghanoush to dolma and falafel, these appetizers provide an authentic taste of the Mediterranean.
For vegetarian and vegan diners, Truva offers a generous selection of dishes, including vegetarian kebabs, spinach pies, and stuffed eggplant, all brimming with flavors and textures.
Beyond the delectable fare and welcoming ambiance, Truva Mediterranean Grill actively contributes to the Dublin community. It regularly hosts cultural events, celebrating festivals from various Mediterranean countries, and encouraging an exchange of traditions and customs. This involvement in the community has made Truva a gathering place for people of diverse backgrounds, fostering a sense of togetherness and mutual understanding.
Truva Mediterranean Grill is more than just a restaurant, it's an unforgettable dining experience that transports guests to the enchanting lands of the Mediterranean. From its commitment to Halal cuisine to its diverse and flavorsome menu, Truva embraces the rich tapestry of cultures that define the region.
Koi Palace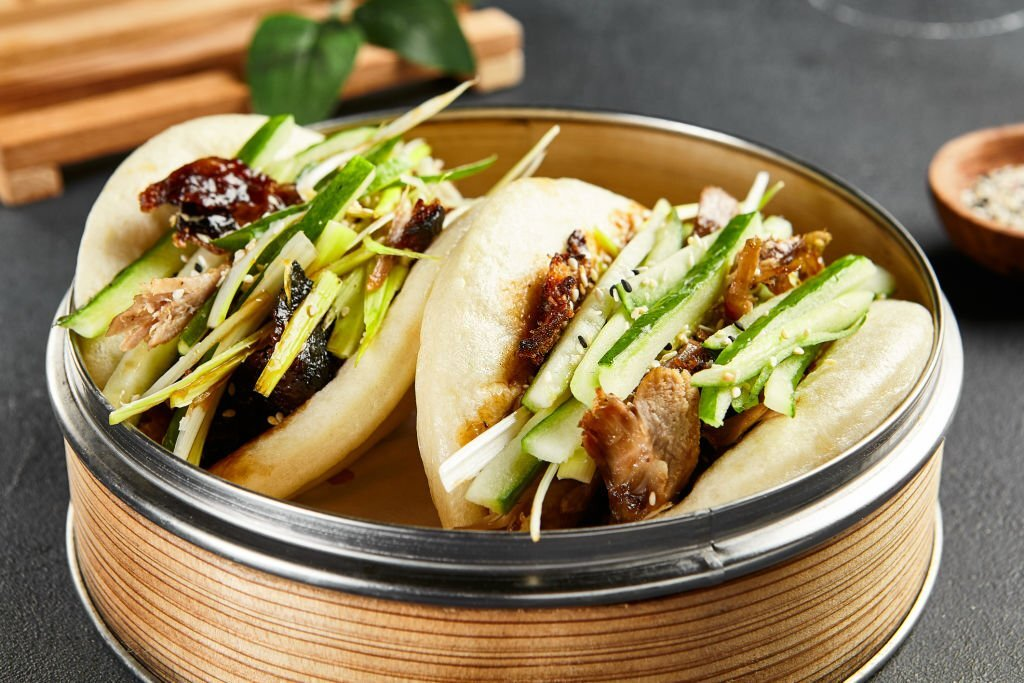 Koi Palace is more than just a restaurant; it is a celebration of culinary traditions and culture. The name "Koi Palace" itself evokes images of tranquility and elegance. Drawing inspiration from the graceful koi fish, the restaurant aims to provide diners with an experience that is as delightful and enchanting as watching these magnificent creatures swim gracefully in tranquil waters.
The chefs at Koi Palace are experts in their craft, well-versed in the art of preparing authentic halal dishes. With a keen eye for detail and a commitment to quality, they source the freshest ingredients and use traditional cooking techniques to bring out the best flavors in every dish. Their dedication to authenticity is evident in every bite, as they strive to showcase the diverse and mouthwatering tastes of various halal cuisines.
While Koi Palace caters to halal food enthusiasts, its appeal extends far beyond the Muslim community. The restaurant has become a cherished dining spot for locals and visitors alike, drawing food enthusiasts from diverse backgrounds who appreciate the allure of halal cuisine. The warm and welcoming staff ensures that every guest feels right at home, adding to the overall charm of the establishment.
Koi Palace stands as a testament to the richness of halal cuisine and its ability to unite people from different walks of life. In Dublin, California, this culinary gem provides an authentic and enjoyable halal dining experience that lingers in the memory long after the meal is over.
With its commitment to culinary excellence, a captivating ambiance, and a menu that tantalizes the taste buds, Koi Palace truly offers a gastronomic journey worth embarking on. So, whether you're a local or a traveler passing through Dublin, make sure to indulge in the flavors of Koi Palace for a remarkable halal dining adventure.
Shangrila Chinese Cuisine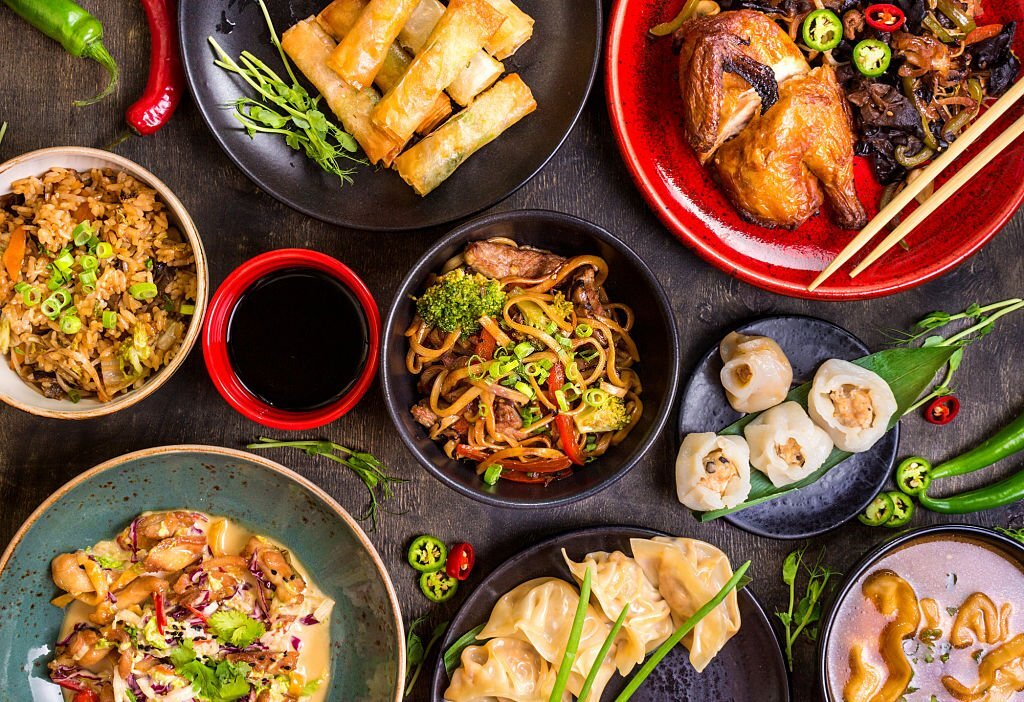 Located in Dublin, Shangrila Chinese Cuisine has garnered a devoted following since its inception. The restaurant's name is derived from the mythical land of "Shangri-La," a place of harmony and tranquility, and the eatery successfully lives up to its namesake by offering a dining experience that feels like a culinary journey to an enchanting world.
Shangrila Chinese Cuisine boasts a warm and inviting ambiance, with tasteful decorations that add to the overall charm. The interior is adorned with traditional Chinese elements, creating an atmosphere that is both authentic and relaxing. The restaurant's friendly staff members provide exceptional service, ensuring that guests feel comfortable and at home from the moment they step through the door.
The restaurant sources its ingredients meticulously, opting for high-quality halal-certified meats and fresh produce. This attention to detail is not only appreciated by the Muslim community but also by health-conscious diners who prefer a cleaner and more ethical approach to their meals.
Shangrila Chinese Cuisine boasts an extensive and diverse menu that caters to all palates. From savory starters to delectable mains, the restaurant presents a remarkable array of options to tantalize your taste buds.
The appetizer selection is a true delight. From crispy spring rolls and succulent dumplings to mouthwatering kebabs and flavorful soups, guests are spoiled for choice. The vegetarian options are equally impressive, ensuring that everyone finds something to savor.
When it comes to main courses, Shangrila Chinese Cuisine does not disappoint. Classic favorites like Kung Pao Chicken, Mongolian Beef, and Szechuan Shrimp are staples on the menu. Additionally, they offer an assortment of delectable seafood dishes, aromatic lamb preparations, and an array of delectable vegetarian entrees that showcase the rich flavors of Chinese cuisine.
No Chinese meal is complete without the addition of rice and noodles. Shangrila offers an assortment of rice and noodle dishes that complement the main courses perfectly. Whether you prefer aromatic fried rice, silky lo mein, or chewy chowmein, their selection ensures a satisfying dining experience.
Shangrila Chinese Cuisine also boasts a selection of specialty dishes, which are a must-try for adventurous food enthusiasts. These unique offerings feature chef's specials and innovative combinations that elevate the dining experience to new heights.
With its authentic flavors, diverse menu, and dedication to halal principles, Shangrila Chinese Cuisine stands as a testament to the power of food to bridge cultures and bring people together. So, the next time you find yourself in Dublin, don't miss the opportunity to embark on a culinary journey to Shangrila. Your taste buds will thank you, and you'll leave with the satisfaction of having experienced a true halal haven.
Discover the finest halal restaurants in California's different cities! Our articles cover various locations presenting a diverse array of halal dining options. From Anaheim to Fremont, explore the best halal eateries that cater to your taste preferences. Let your culinary adventure begin and relish the rich flavors of halal cuisine in the Golden State.

Halal Restaurants in Anaheim CA – Experience the delightful flavors of Anaheim's halal cuisine with our handpicked selection of restaurants. From sizzling kebabs to rich biryanis, indulge in authentic halal dishes prepared with care and culinary expertise. Whether you're a local looking for new dining spots or a visitor seeking halal options, our blog guides you to the best halal restaurants in Anaheim.

Halal Restaurants in Fremont California – Fremont's halal dining scene is a true reflection of its diverse community. Our blog introduces you to an eclectic mix of halal eateries, each representing the essence of its cultural heritage. Embark on a culinary adventure and let your senses be captivated by the vibrant flavors and aromas that define Fremont's halal food offerings.
Conclusion
Dublin, CA, has embraced the diverse culinary landscape by warmly welcoming Halal restaurants that cater to the discerning tastes and dietary preferences of the Muslim community.
With an array of delectable options ranging from traditional Middle Eastern dishes to fusion delights, Halal restaurants have carved a special place in the hearts of both local residents and visitors alike.
The emergence and success of Halal restaurants in Dublin are a testament to the city's commitment to inclusivity and appreciation for cultural diversity. These establishments not only offer delicious Halal-certified meals but also foster a sense of community and understanding among people from different backgrounds.
Furthermore, as the demand for Halal dining experiences continues to grow, the culinary scene in Dublin is sure to evolve, presenting exciting opportunities for food enthusiasts, restaurateurs, and entrepreneurs alike.
With innovative approaches to fusion cuisine and traditional recipes, Halal restaurants are poised to become trendsetters in the broader culinary landscape, drawing in food enthusiasts from far and wide.