Corona, California, a vibrant city nestled in the heart of Riverside County, is not only renowned for its picturesque landscapes and thriving community but also for its rich tapestry of culinary delights. Amidst this diverse gastronomic landscape, the presence of Halal restaurants has steadily gained momentum, offering a unique and flavorful dining experience that caters to the discerning palates of both residents and visitors alike.
In a world where food transcends boundaries, Halal cuisine stands as a testament to the power of cultural diversity and the harmonious coexistence of various culinary traditions. In this article, we invite you to embark on a delectable journey through the streets of Corona, where the aroma of perfectly seasoned meats, aromatic spices, and mouthwatering dishes beckons all who appreciate the beauty of flavors interwoven with tradition.
Let us explore the fascinating world of Halal restaurants in Corona, CA, uncovering the stories behind their origins, the passion that drives their culinary creations, and the extraordinary dishes that have won the hearts of the community. Whether you're an aficionado of Halal cuisine or a curious food lover eager to broaden your horizons, this gastronomic adventure promises to be a tantalizing exploration of taste, culture, and community.
Top 6 Halal Restaurants in Corona CA
Kabab El Basha
Papa Tito's Grill
Thai Thai Cuisine
Byrd's Hot Chicken
Fuze Pizza
Rumi's Restaurant
Kabab El Basha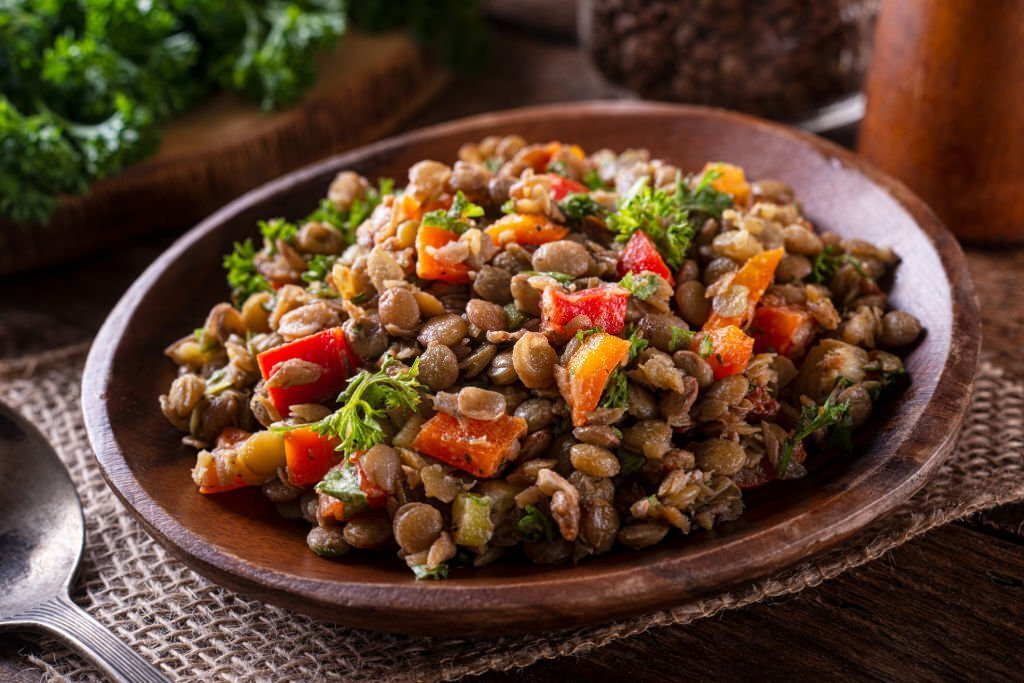 Kabab El Basha transports diners on a gastronomic journey through the Middle East. The menu is a testament to the rich culinary tapestry of the region, offering a diverse range of dishes that capture the essence of Lebanese and Mediterranean cuisine. Whether you're a connoisseur of kebabs, a lover of flavorful shawarmas, or a fan of sumptuous falafels, this restaurant has something to tantalize your taste buds.
Shish Taouk these marinated chicken skewers at Kabab El Basha are a must-try. Grilled to perfection, they are tender, juicy, and bursting with flavor. The lamb shawarma is a crowd favorite, featuring thinly sliced and perfectly spiced lamb meat wrapped in warm pita bread and served with a variety of delectable toppings and sauces.
Vegetarians will be delighted by the crisp and flavorful falafel, served with fresh pita, tahini sauce, and a medley of pickled vegetables. For a refreshing option, the Mediterranean salad is a delightful blend of fresh vegetables, olives, feta cheese, and a zesty dressing. No meal at Kabab El Basha is complete without indulging in their delectable baklava. This sweet, flaky pastry layered with honey and nuts is a perfect ending to your meal.
Kabab El Basha takes great pride in its commitment to Halal cuisine. All meats used in their dishes are sourced from trusted suppliers, ensuring that every meal is prepared in accordance with Islamic dietary guidelines. This dedication to quality and authenticity has made Kabab El Basha a trusted choice for those seeking Halal dining options in the Corona area.
The restaurant's warm and inviting ambiance adds to the overall dining experience. With comfortable seating and friendly staff, Kabab El Basha is perfect for family gatherings, casual lunches, or intimate dinners. The restaurant's commitment to excellent service extends beyond just the food, making every visit a memorable one.
Kabab El Basha is more than just a restaurant, it's a culinary destination that transports diners to the vibrant streets of the Middle East. With its commitment to Halal cuisine, exceptional flavors, and warm hospitality, it has become a beloved fixture in the Corona, California dining scene. If you're in the area and craving authentic Middle Eastern cuisine, Kabab El Basha should be at the top of your list – a place where taste and tradition come together in every delectable bite.
Papa Tito's Grill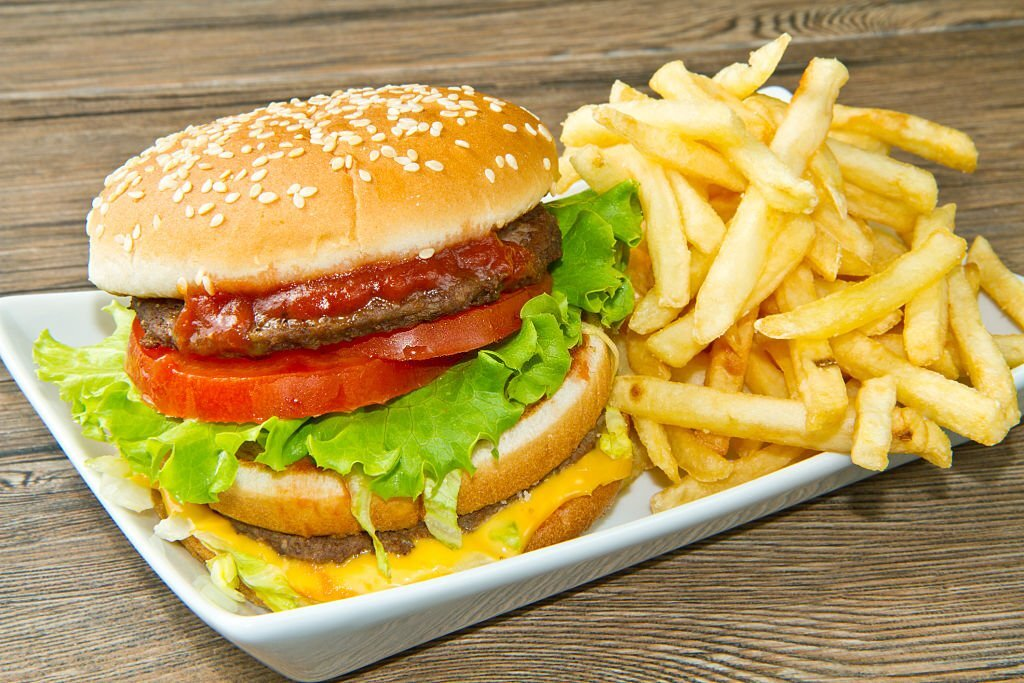 Papa Tito's Grill stands out as an inviting haven for both residents and visitors in search of high-quality, Halal-certified cuisine. What sets this restaurant apart is its commitment to inclusivity, ensuring that people from diverse backgrounds and dietary preferences can come together to enjoy exceptional food.
Papa Tito's Grill is a Halal restaurant, which means that its menu adheres to Islamic dietary laws. This designation guarantees that the food served at the restaurant is prepared in accordance with Halal standards, assuring customers that their meal is not only delicious but also ethically sourced. Halal meats are sourced from reputable suppliers, and the kitchen staff takes great care to ensure that every dish is prepared with utmost respect for the tradition.
One of the standout features of Papa Tito's Grill is its diverse menu, drawing inspiration from various culinary traditions. This fusion of flavors offers a unique and exciting dining experience for guests. Whether you're a fan of Middle Eastern classics like Shawarma or Kababs, or you're craving American-style burgers and fries, Papa Tito's Grill has something for everyone.
Papa Tito's Grill in Corona, CA, is more than just a restaurant, it's a celebration of diversity, a haven for Halal dining, and a community gathering place. With its wide range of flavorful dishes, dedication to Halal principles, and welcoming atmosphere, Papa Tito's Grill has earned its place as a culinary gem in the heart of Corona.
Whether you're seeking to explore new flavors or simply enjoy a delicious meal that meets your dietary requirements, Papa Tito's Grill is the place to be, showcasing the unity that can be found through the universal love of food.
Thai Thai Cuisine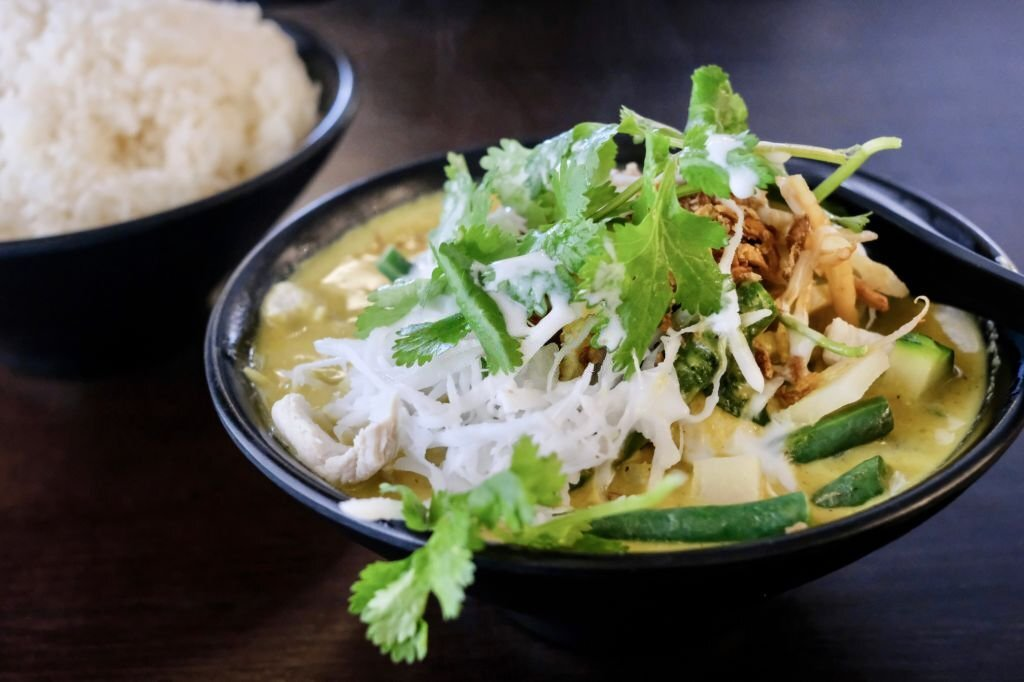 Thai Thai Cuisine is a family-owned restaurant that has been serving delicious Thai dishes to the people of Corona for several years. This restaurant not only brings the flavors of Thailand to Southern California but also caters to the needs of the Muslim community by offering a Halal menu.
One of the key reasons Thai Thai Cuisine has garnered a dedicated following is its commitment to delivering authentic Thai flavors. The restaurant's menu is a culinary journey through Thailand, offering classic dishes like Pad Thai, Green Curry, Tom Yum Soup, and Massaman Curry. Each dish is prepared with the utmost care and attention to detail, using traditional ingredients and recipes that capture the essence of Thai cuisine.
Halal Chicken Satay, start your meal with these succulent skewers of grilled Halal chicken served with a rich and flavorful peanut sauce.
Halal Green Curry, indulge in the creamy and aromatic Halal Green Curry, packed with tender pieces of chicken, fresh vegetables, and fragrant Thai herbs.
Halal Mango Sticky Rice, for dessert, don't miss the luscious Halal Mango Sticky Rice, a delightful combination of ripe mango, sweet glutinous rice, and coconut cream.
Halal Pad See Ew, savor the wok-fried goodness of flat rice noodles, tender strips of Halal chicken, and a savory soy-based sauce.
Thai Thai Cuisine offers more than just delectable food; it provides a warm and welcoming ambiance that invites you to relax and enjoy your dining experience. The restaurant's interior is adorned with Thai-inspired decor, creating an atmosphere reminiscent of Thailand itself. Whether you're dining with friends, family, or colleagues, you'll find Thai Thai Cuisine to be an excellent choice for a memorable meal.
Thai Thai Cuisine in Corona, CA, is a testament to the diversity and inclusivity of the city's culinary landscape. By offering a Halal menu alongside its authentic Thai dishes, the restaurant caters to a wide range of tastes and dietary preferences. Whether you're seeking the bold and spicy flavors of Thailand or looking for a Halal dining option, Thai Thai Cuisine is a must-visit restaurant that promises a delightful culinary journey.
Byrd's Hot Chicken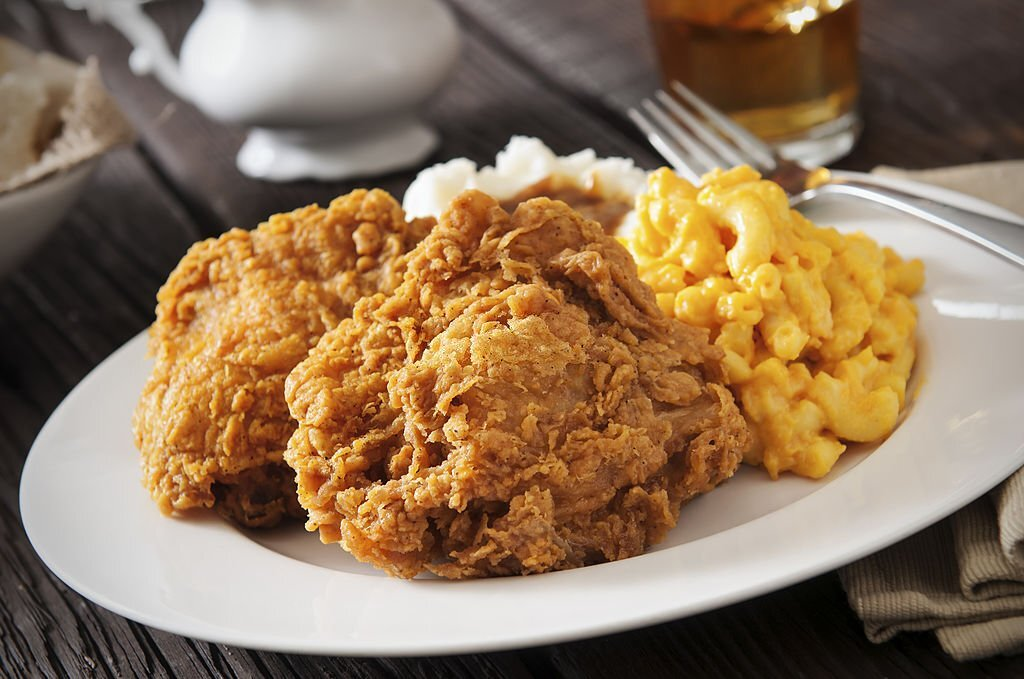 Originating from the bustling food scene of Nashville, hot chicken has steadily gained popularity across the United States. Byrd's Hot Chicken successfully brings this Southern staple to the heart of Corona, giving locals and visitors alike the chance to experience the bold and fiery flavors that make hot chicken a sensation.
What sets Byrd's Hot Chicken apart is its commitment to providing Halal options, ensuring that everyone can savor the deliciousness of hot chicken without compromising on their dietary preferences or religious beliefs. The restaurant proudly displays its Halal certification, giving patrons peace of mind and reinforcing its commitment to inclusivity.
Byrd's Hot Chicken boasts a menu that caters to a wide range of palates and spice tolerances. Whether you're a fan of mild heat or a heat-seeking daredevil, there's a hot chicken dish just for you. From the classic Nashville-style hot chicken sandwich to tenders, wings, and even vegetarian options, there's no shortage of choices to explore.
At Byrd's Hot Chicken, spice levels are a matter of personal preference. You can choose from five distinct spice levels, ranging from "No Heat" for those who prefer a mild and savory experience to "Cluckin' Hot" for the brave souls who relish the challenge of intense heat. The restaurant even offers a "Byrd's Fury" option for those who want to turn up the heat to the maximum.
The secret to Byrd's Hot Chicken's success lies in its use of high-quality ingredients and a carefully crafted spice blend. Each piece of chicken is marinated, battered, and fried to perfection, creating a crispy and flavorful exterior that locks in the juices, resulting in tender and succulent meat. The combination of spices and seasonings adds depth and complexity to each bite, making every dish a memorable culinary experience.
To complement the spicy main dishes, Byrd's Hot Chicken offers a variety of sides and accompaniments that are equally delicious and satisfying. You can indulge in classic Southern sides like mac and cheese, coleslaw, and baked beans, or opt for healthier choices like salads and veggie sticks.
Byrd's Hot Chicken is not just a restaurant; it's a culinary journey that offers a delicious twist on a beloved Southern tradition. With its commitment to Halal options, diverse spice levels, and a menu designed to cater to all tastes, this eatery in Corona, CA, is a testament to the city's vibrant food scene. So, if you're a fan of bold flavors, a lover of spicy cuisine, or simply curious to try something new, make sure to pay a visit to Byrd's Hot Chicken, where the sizzle and spice await you in every mouthwatering bite.
Fuze Pizza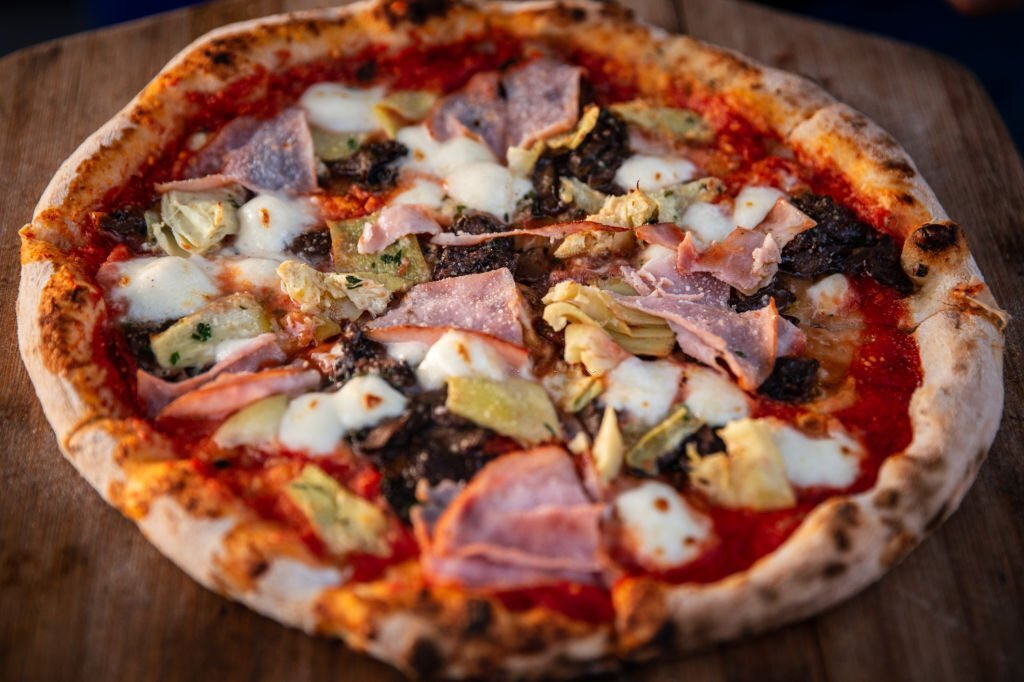 Fuze Pizza lives up to its name by expertly fusing various flavors and ingredients to create a unique and satisfying dining experience. While the cornerstone of their menu is, of course, pizza, the restaurant offers much more. From appetizers to desserts, every item is crafted with precision and care.
Fuze Pizza's pizzas are a true work of art. The dough is prepared fresh daily, resulting in a light and airy crust that provides the perfect foundation for a variety of toppings. Whether you're a fan of classic Margherita or adventurous enough to try their exotic combinations like the Mediterranean Zaatar or Spicy Desi Fusion, there's a pizza for every taste bud.
Fuze Pizza offers an array of appetizers and sides that are equally impressive. You can start your meal with classics like garlic knots, mozzarella sticks, or explore their unique creations like the Falafel Fries – a fusion of Middle Eastern and American flavors.
While pizza is the star of the show, Fuze Pizza offers an enticing selection of pasta dishes, wraps, salads, and sandwiches. The Chicken Alfredo Pasta, Gyro Wrap, and Caprese Salad are just a few examples of the diverse options available. Don't forget to save room for dessert! Fuze Pizza offers a delightful selection of sweet treats, including baklava, tiramisu, and Nutella pizza, ensuring a satisfying end to your meal.
Beyond the delectable menu offerings, Fuze Pizza provides a warm and inviting atmosphere that makes diners feel right at home. The restaurant is known for its friendly staff, prompt service, and commitment to ensuring every guest has a memorable dining experience. Whether you're dining in, ordering takeout, or opting for delivery, Fuze Pizza strives to exceed your expectations.
Fuze Pizza's reputation extends far beyond its delicious cuisine. It has become a community favorite in Corona, known for its support of local events and organizations. The restaurant regularly participates in fundraisers and community initiatives, exemplifying its dedication to giving back to the community that has embraced it.
Fuze Pizza is more than just a halal restaurant, it's a culinary gem that brings together flavors from around the world to create a dining experience that satisfies both the palate and the soul. With its commitment to halal ingredients, diverse menu offerings, and welcoming atmosphere, Fuze Pizza has earned its place as a beloved establishment in Corona, California. Whether you're seeking a delicious halal meal or simply in the mood for outstanding pizza, Fuze Pizza is a must-visit destination that delivers on all fronts.
Rumi's Restaurant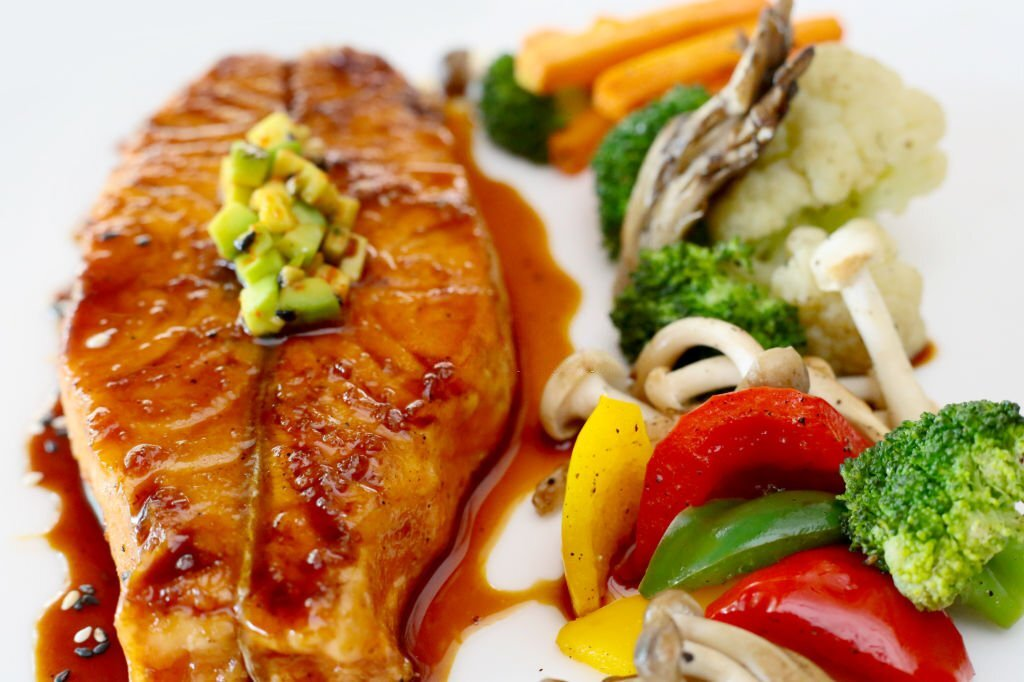 Rumi's Restaurant is a family-owned establishment that takes pride in offering an authentic Middle Eastern dining experience. From the moment you step inside, the warm and inviting ambiance, coupled with the fragrant aroma of spices and grilled meats, transports you to a world of flavors inspired by the Middle East.
Rumi's menu is a reflection of the rich culinary heritage of the Middle East, offering a diverse array of dishes that cater to all tastes. Whether you are a vegetarian, a meat enthusiast, or a lover of seafood, you will find something to satisfy your palate at Rumi's.
Start your meal with delectable appetizers like hummus, baba ghanoush, or crispy falafel. The pita bread, freshly baked in-house, is the perfect accompaniment to these mouthwatering starters. For those who enjoy meat, the restaurant's kebabs are a must-try. The succulent pieces of marinated chicken, beef, or lamb are grilled to perfection, delivering a burst of flavors with every bite.
If you prefer seafood, Rumi's has you covered with dishes like their grilled salmon or shrimp kebabs. For vegetarians, there are plenty of options, including flavorful vegetable stews and salads that showcase the vibrant colors and tastes of the Middle East.
Apart from the delicious food, Rumi's Restaurant offers an ambiance that enhances the overall dining experience. The restaurant's décor is reminiscent of an Arabian oasis, with beautiful mosaic tiles, soft lighting, and traditional Middle Eastern music playing in the background. The friendly and attentive staff adds to the warm and welcoming atmosphere, making you feel like an honored guest in their home. Moreover, Rumi's has a spacious outdoor patio where diners can enjoy their meals under the California sun or the stars, making it a perfect spot for gatherings with family and friends.
Rumi's Restaurant is not just a place to eat; it's a hub for community and cultural exchange. The owners and staff are passionate about sharing their culinary traditions and culture with their customers. They often host events and celebrations, such as traditional dance performances and live music, to showcase the rich heritage of the Middle East.
Additionally, Rumi's has become a popular choice for catering events and parties in Corona. Their commitment to quality and authenticity extends to their catering services, ensuring that your special occasions are marked by unforgettable flavors and experiences.
Rumi's Restaurant in Corona, CA, is a testament to the power of food to bring people together and bridge cultural divides. Its dedication to serving halal cuisine, along with its warm ambiance and commitment to community engagement, makes it a must-visit for food enthusiasts of all backgrounds. Whether you're looking for a cozy family dinner, a cultural experience, or a place to host your next event, Rumi's Restaurant offers a taste of the Middle East that you won't soon forget.
Conclusion
The vibrant and diverse landscape of Halal restaurants in Corona, California, stands as a testament to the city's commitment to embracing multiculturalism and catering to the diverse culinary preferences of its residents and visitors. With an array of mouthwatering dishes, warm hospitality, and a deep respect for Islamic dietary guidelines, these Halal restaurants have not only satisfied the palates of the Muslim community but have also become beloved dining destinations for people from all walks of life.
Whether you're seeking the comforting flavors of traditional Middle Eastern cuisine, the fiery spices of South Asian dishes, or the fusion creations that blend cultures and flavors in exciting ways, Corona's Halal restaurants offer a rich tapestry of culinary experiences. From family-owned eateries to upscale dining establishments, the options are as diverse as the people who call this city home.
In a time when food has the power to bridge cultural divides and foster understanding, the Halal restaurants in Corona, CA, serve as beacons of unity and celebration. They remind us that, regardless of our backgrounds, we can come together to savor the flavors of diversity and create lasting connections over shared meals. So, whether you're a local resident or a visitor passing through, be sure to explore the delicious world of Halal dining in Corona, where culinary excellence and cultural richness converge to create an unforgettable experience for all.