In the heart of the Canadian Rockies, Canmore, Alberta, is a picturesque town known for its stunning mountain vistas and outdoor adventures. Beyond its natural beauty, Canmore offers a delightful culinary experience that caters to a diverse range of tastes and dietary preferences. Among the town's culinary treasures are its Halal restaurants, which serve up a delectable fusion of flavors that harmonize with the region's rugged charm. Embark on a culinary journey through the Halal restaurants in Canmore, where the traditions of Halal cuisine blend seamlessly with the breathtaking backdrop of the Alberta Rockies.
Top 5 Halal Restaurants in Canmore Alberta
Canmore Sharwarma
The Roaring Rolls
Ramen Arashi
The Wood Restaurant & Lounge
Crazyweed Kitchen
Canmore Shawarma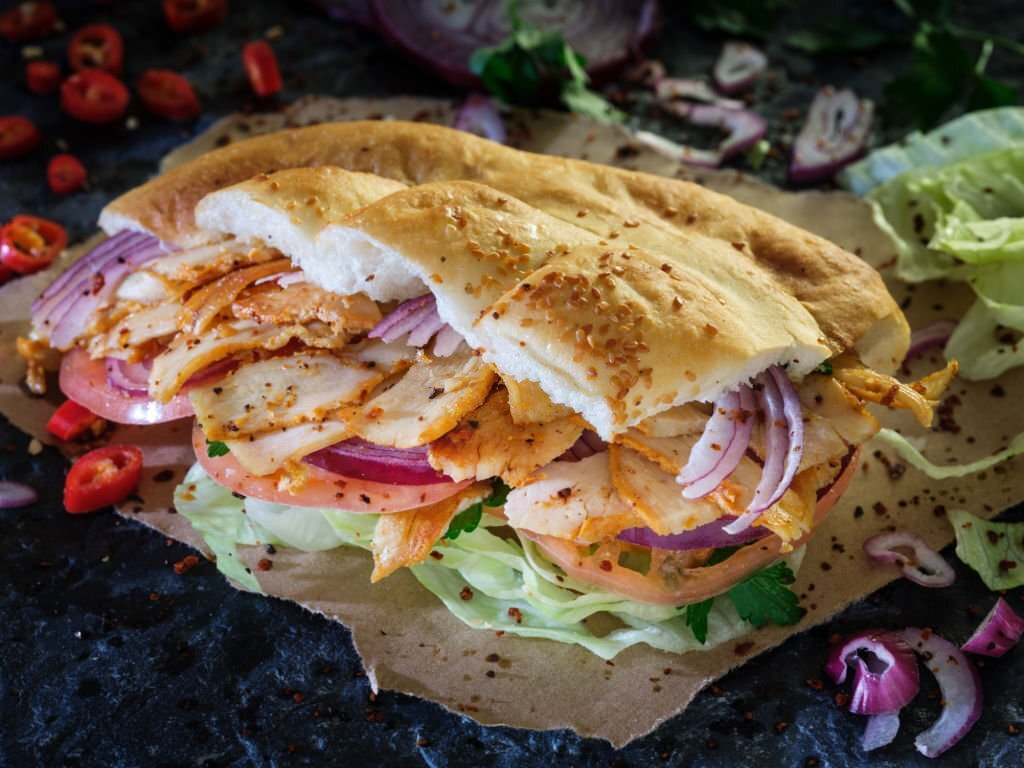 Canmore, Alberta, is a town renowned for its stunning natural beauty and outdoor adventures. Amidst this picturesque setting, you'll find a hidden gem that caters to the culinary adventurers seeking the delightful flavors of the Middle East – Canmore Shawarma. Located along the Bow Valley Trail, this eatery has earned its reputation for serving mouthwatering halal food. Let's take a closer look at what makes Canmore Shawarma a must-visit spot for both residents and visitors.
Canmore Shawarma specializes in the art of crafting shawarmas, a beloved Middle Eastern dish made from succulent, marinated meats, and served in warm, fluffy pita bread. The meticulous preparation and dedication to authenticity are evident in every bite.
What sets Canmore Shawarma apart is its commitment to offering halal food. For those who follow halal dietary guidelines, this restaurant provides a reassuring dining experience. It's worth noting that halal refers to food that adheres to Islamic dietary laws, particularly in the method of slaughtering and preparation.
While shawarmas are the star of the show, Canmore Shawarma offers a diverse menu that caters to various tastes. From falafels to kebabs, there's something for everyone. The combination of flavors, textures, and spices creates a sensory explosion that transports you straight to the bustling streets of the Middle East.
Beyond the delectable food, the restaurant's welcoming atmosphere is a draw. Whether you're dining in or grabbing your meal to go, the friendly staff and cozy ambiance add to the overall experience.
Canmore Shawarma's location along the Bow Valley Trail makes it accessible to both residents and tourists exploring the town's attractions. It's the perfect place to refuel after a day of hiking, skiing, or simply admiring the mountain vistas.
In a town celebrated for its natural wonders, Canmore Shawarma stands out as a culinary treasure. The combination of mouthwatering flavors and its commitment to serving halal food sets it apart. Whether you're a local craving the taste of the Middle East or a visitor looking to explore diverse cuisines, Canmore Shawarma delivers a halal delight that is not to be missed.
So, the next time you find yourself in Canmore, Alberta, and your taste buds yearn for a flavorful adventure, head to Canmore Shawarma. It's more than just a meal; it's a journey through the vibrant and aromatic world of Middle Eastern cuisine. Experience the art of shawarma, crafted with care and infused with the rich traditions of halal cooking, at Canmore Shawarma.
The Roaring Rolls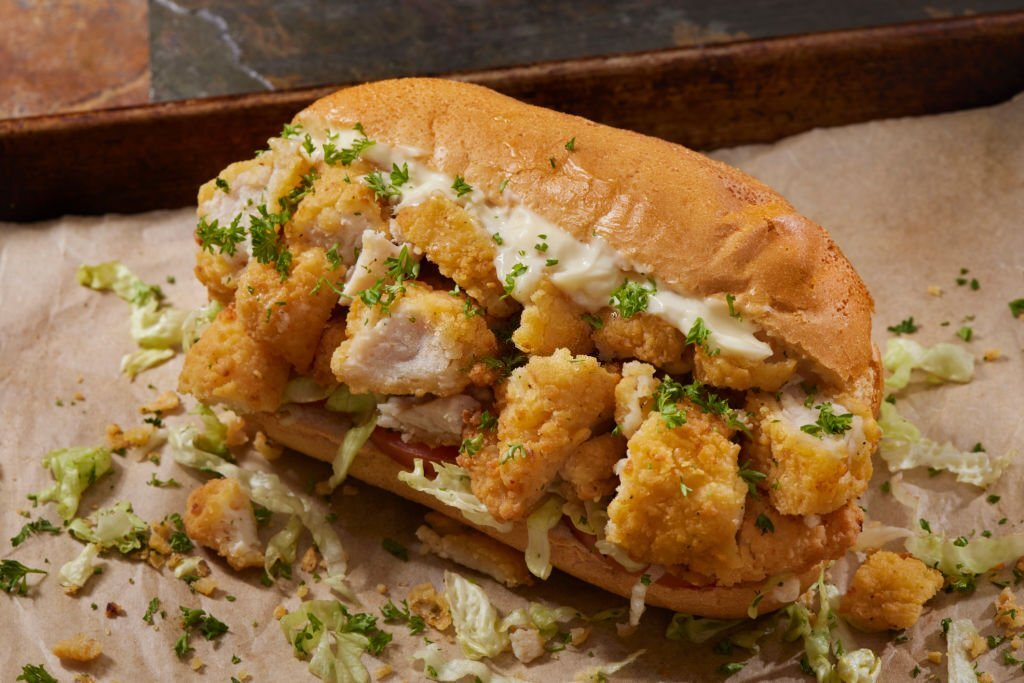 In the heart of Canmore, Alberta, where the stunning landscapes of the Rockies meet the warm embrace of Canadian hospitality, a culinary gem awaits those seeking an exceptional dining experience – The Roaring Rolls. This modern Indian bistro is a testament to the vibrant tapestry of flavors, blending traditional Indian cuisine with a contemporary twist, all while adhering to the highest standards of halal excellence.
The Roaring Rolls prides itself on offering a diverse menu that showcases the rich and intricate flavors of Indian cuisine. From classic curries to innovative rolls and bowls, each dish is crafted with precision, combining aromatic spices and fresh ingredients that dance on your palate.
What sets The Roaring Rolls apart is its unwavering commitment to halal dining. Halal, meaning "permissible" in Arabic, refers to food prepared following Islamic dietary laws. The restaurant ensures that all its meat is hand-slaughtered Zabihah halal, meeting the stringent requirements of Islamic dietary guidelines.
Step into The Roaring Rolls, and you'll be welcomed by a chic and contemporary ambiance. The restaurant's stylish interior sets the stage for a memorable dining experience, whether you're enjoying a meal with friends, family, or that special someone.
One of the standout offerings at The Roaring Rolls is its inventive fusion cuisine. The menu features items like Indian-inspired wraps, bowls, and rolls that cater to a wide range of tastes. Whether you're a vegetarian, a meat enthusiast, or somewhere in between, you'll find a dish that suits your preferences.
While Canmore is celebrated for its natural wonders, The Roaring Rolls adds an extra layer of richness to the town's cultural tapestry. It's a place where you can embark on a gastronomic journey through India without leaving the heart of the Rockies.
In Canmore, where the Rockies and pristine wilderness reign supreme, The Roaring Rolls is a culinary oasis. It seamlessly blends the diverse and aromatic flavors of India with a commitment to serving halal cuisine, making it a must-visit for food enthusiasts of all backgrounds.
The Roaring Rolls isn't just a restaurant; it's an experience that celebrates the art of food. From its fusion-inspired dishes to its modern Indian ambiance, this eatery encapsulates the essence of contemporary Indian dining. So, whether you're a local looking for a new culinary adventure or a visitor eager to explore the flavors of India, The Roaring Rolls promises an unforgettable dining experience in the heart of Canmore.
Ramen Arashi
If you're a fan of Japanese cuisine and find yourself in the beautiful town of Canmore, Alberta, you're in for a treat. Tucked away in the heart of this picturesque mountain town is "Ramen Arashi," a modest yet delightful stop that specializes in serving authentic Japanese ramen.
Ramen Arashi is located at 1000 7 Ave Unit 105, Canmore, AB T1W 2S9, Canada. Its unassuming exterior might lead you to underestimate the culinary delights that await inside. However, once you step through the doors, you'll find yourself in a cozy and inviting space that exudes an authentic Japanese atmosphere.
The menu at Ramen Arashi is a testament to their commitment to delivering a genuine Japanese dining experience. They offer a variety of ramen options, from the classic Tonkotsu Ramen with its rich pork bone broth to the spicy and flavorful Tan Tan Ramen characterized by its peanut-based broth. For those looking for a healthier choice, there are also vegetarian options available.
What sets Ramen Arashi apart is not just the authenticity of its dishes but also the attention to detail in the preparation. The ramen noodles are perfectly cooked to achieve that ideal balance of chewiness, and the broths are simmered to perfection, resulting in a depth of flavor that's hard to find elsewhere.
The restaurant also caters to diverse dietary preferences. In addition to their regular ramen offerings, they have vegan options, ensuring that everyone can enjoy a steaming bowl of ramen tailored to their taste.
Besides the delectable food, Ramen Arashi is known for its friendly and attentive staff. Visitors often commend the team for their warm welcome and willingness to explain the menu to those who might be new to the world of ramen.
While some reviewers have noted that there might be a bit of a wait during peak hours, they also emphasize that the wait is well worth it. Ramen Arashi strikes the right balance between price and quality, ensuring that your meal not only delights your palate but also suits your budget.
While you're in Canmore, don't forget to explore the stunning natural beauty of the Canadian Rockies. After a day of adventure, there's no better way to refuel and warm up than with a bowl of piping hot ramen at Ramen Arashi. So, come on in, savor the flavors of Japan, and experience the welcoming atmosphere that makes Ramen Arashi a standout gem in Canmore, Alberta.
The Wood Restaurant & Lounge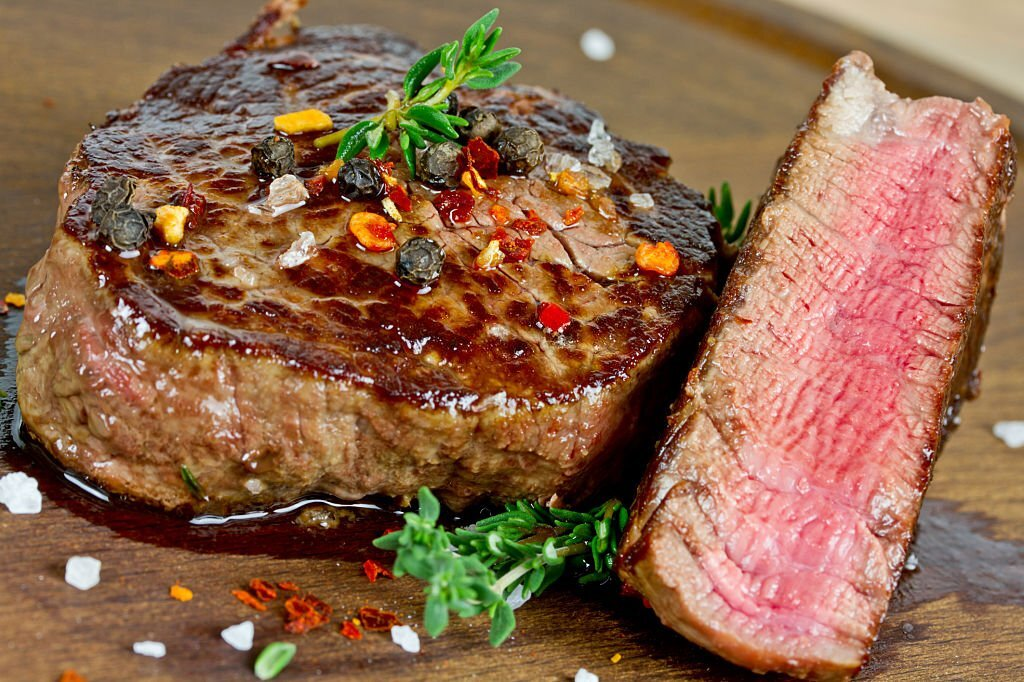 In the heart of Canmore, Alberta, The Wood Restaurant & Lounge is a culinary gem that beckons visitors with its rustic charm and mouth watering menu. This establishment has garnered a stellar reputation as one of the top dining destinations in Canmore, and rightly so, thanks to its commitment to offering exceptional food and a welcoming atmosphere.
One of the first things you'll notice about The Wood is its inviting log cabin exterior. This charming facade sets the tone for a cozy dining experience that's perfect for families, couples, and friends alike. As you step inside, you're greeted by the warm, woodsy interior that exudes a comfortable and laid-back ambiance.
However, it's not just the interior that captures your attention; The Wood boasts a patio with breathtaking mountain views. Whether you're enjoying a sunny afternoon or a crisp evening in the Rockies, the patio offers the ideal setting to savor your meal while taking in the stunning surroundings.
The Wood's menu is a culinary journey through Canada, featuring a diverse range of dishes that celebrate local flavors. The restaurant prides itself on sourcing ingredients locally, ensuring the freshest and finest quality in every dish.
For those who appreciate a good steak, The Wood does not disappoint. The locally sourced steaks are cooked to perfection and come in a variety of cuts to suit your preference. Whether you're a fan of a classic New York strip or a tender filet mignon, you're in for a treat.
If burgers are more your style, The Wood's menu offers a delectable selection that includes everything from classic cheeseburgers to gourmet creations with unique toppings. These burgers are generously portioned and packed with flavor.
The Wood isn't just a place for exceptional food; it's also a sports lover's paradise. With multiple TVs scattered throughout the restaurant and lounge, you can catch all your favorite games while enjoying a hearty meal. The lounge area is particularly popular among patrons who relish the idea of dining while watching their favorite sports events on the big screen.
The Wood's commitment to customer satisfaction is evident in its attentive and friendly staff. Many patrons have raved about the exceptional service they've received, citing servers who go above and beyond to make their dining experience memorable. Whether you have dietary restrictions, special requests, or simply want a recommendation from the menu, the staff at The Wood is always eager to assist.
The Wood Restaurant & Lounge isn't just about serving great food and providing entertainment; it's also a kid-friendly establishment. Families are welcomed with open arms, making it an excellent choice for those traveling with children. The relaxed atmosphere and diverse menu ensure that everyone in your party will find something to delight their taste buds.
The Wood Restaurant & Lounge is a must-visit for anyone exploring the charming town of Canmore, Alberta. Whether you're in the mood for a succulent steak, a gourmet burger, or a relaxing evening watching sports with friends, The Wood has it all. With its warm ambiance, dedication to locally sourced ingredients, and top-notch service, it's no wonder that this restaurant has earned its place among the best dining establishments in Canmore. So, make a reservation, bring your appetite, and get ready to savor the flavors of Canada in a truly welcoming setting.
Crazyweed Kitchen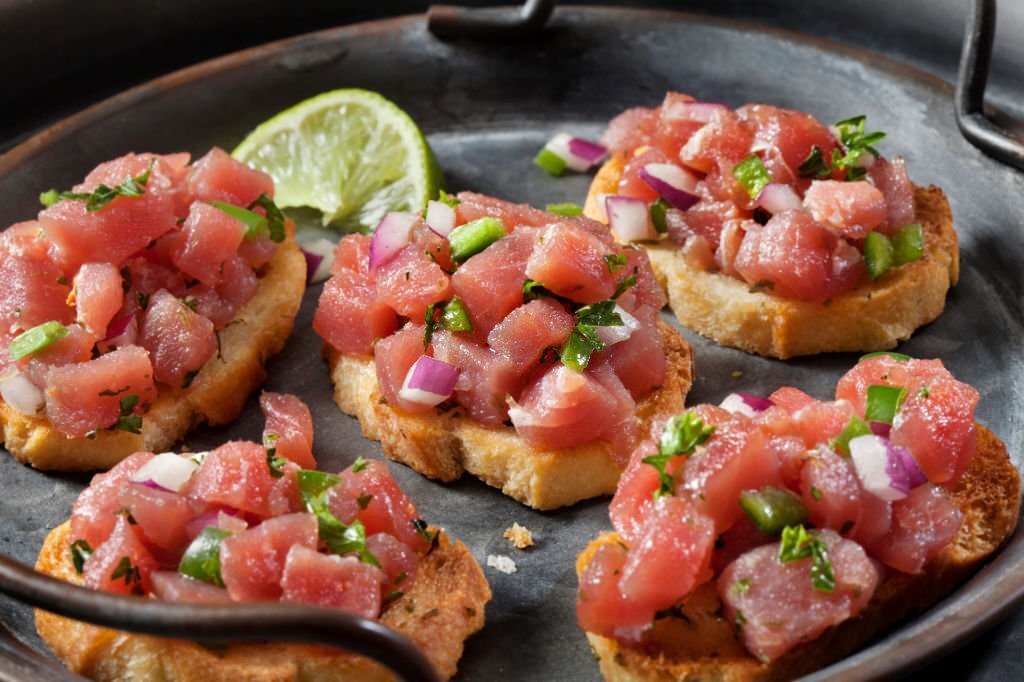 Amidst the breathtaking landscapes of the Canadian Rockies in Canmore, Alberta, Crazyweed Kitchen is a culinary gem that has been delighting locals and visitors alike for years. This rustic-chic chalet-style restaurant offers a unique dining experience that combines inventive upmarket meals, a global wine selection, and stunning mountain vistas. Let's take a closer look at what makes Crazyweed Kitchen a must-visit establishment in the heart of the Rockies.
One of the standout features of Crazyweed Kitchen is its diverse and innovative menu. The restaurant's culinary philosophy can be described as a fusion of flavors from around the world. Guests can expect a delightful blend of Asian and Mediterranean influences, resulting in dishes that are as unique as they are delicious.
While the menu at Crazyweed Kitchen is known for its variety, several signature dishes have become beloved by patrons. These include the mouthwatering Tuna Tartare, a refreshing and flavorful appetizer that showcases the restaurant's commitment to using the freshest ingredients. Another favorite is the Asian-inspired deep-fried vegetables, a crunchy and satisfying dish that's perfect for sharing.
To complement the diverse menu, Crazyweed Kitchen boasts an impressive global wine selection. Whether you're a seasoned wine enthusiast or simply looking for the perfect pairing for your meal, the knowledgeable staff can help you choose from a carefully curated list of wines from various regions. This adds an extra layer of sophistication to your dining experience.
As if the delectable cuisine and wine weren't enough, Crazyweed Kitchen offers its guests spectacular mountain views. The restaurant's location in Canmore allows diners to enjoy their meal while gazing at the stunning Rockies through large windows that bring the outdoors in. It's an ideal setting for a romantic dinner, a special celebration, or simply a memorable dining experience.
Crazyweed Kitchen prides itself on offering impeccable service. Whether you're a party of two or a larger group, the staff is attentive and knowledgeable, ensuring that every aspect of your dining experience is exceptional.
The restaurant's rustic-chic interior creates a warm and inviting ambiance. With its wooden beams, cozy seating, and a crackling fireplace, Crazyweed Kitchen strikes the perfect balance between upscale dining and the relaxed, welcoming atmosphere of a mountain chalet.
Throughout the year, Crazyweed Kitchen hosts special events, from interactive wine tastings to themed brunches. These events provide an opportunity for guests to engage with the culinary team and explore new flavors and pairings.
Crazyweed Kitchen is more than just a restaurant; it's an experience that celebrates the art of culinary exploration. From its inventive dishes to its global wine selection and stunning views, it's no wonder that Crazyweed Kitchen has become a beloved destination in Canmore, Alberta. So, the next time you find yourself in the Canadian Rockies, be sure to indulge in the flavors and ambiance of this extraordinary culinary establishment.
Conclusion
Canmore, Alberta, is not only a gateway to the majestic Canadian Rockies but also a destination for memorable culinary experiences. The Halal restaurants nestled in this charming town provide a unique blend of cultural tradition and the rugged beauty of nature. As we've explored the diverse flavors and cultural richness of these establishments, it's clear that they represent more than just places to dine; they embody Canmore's commitment to inclusivity and the celebration of global tastes.
Whether you're a traveler seeking to savor the unique flavors of the Rockies or a local resident looking for a delightful dining experience, these restaurants offer an unforgettable culinary adventure. They bridge cultures, where traditional recipes meet innovative dishes, creating moments that celebrate the intersection of tradition, taste, and the stunning backdrop of Canmore, Alberta.
So, on your next visit to this mountain paradise, be sure to explore the authentic offerings of its Halal dining scene, where every meal is a celebration of the unique character of this remarkable destination.