Nestled in the heart of Los Angeles County, Artesia is a melting pot of cultures, where the rich traditions of various communities come together. One of the most enticing aspects of this cultural amalgamation is the array of Halal restaurants that grace its streets, offering a gastronomic journey like no other.
As you stroll through the bustling streets of Artesia, you'll encounter a delightful blend of aromas, sounds, and sights that tell the story of the diverse communities that have made this city their home. From the aromatic spices of Indian and Pakistani cuisine to the sizzling skewers of Middle Eastern delights, Artesia is a haven for food enthusiasts seeking a Halal dining experience that captures the essence of global flavors while adhering to Islamic dietary laws.
Let's uncover the stories behind these eateries, discover the mouthwatering dishes that grace their menus, and delve into the vibrant tapestry of culture and tradition that each restaurant brings to the table. Whether you're a local resident looking for your next favorite dining spot or a curious traveler eager to savor the best of Halal cuisine, Artesia's Halal restaurants offer a culinary adventure that's not to be missed. So, join us as we navigate this culinary journey through the heart of Artesia's diverse and delicious dining scene.
Top 5 Halal Restaurants in Artesia CA
Shahnawaz Halal Restaurant
Asian Masala
Dave's Hot Chicken
Chicago's Pizza with A twist
Omar's Kitchen
Shahnawaz Halal Restaurant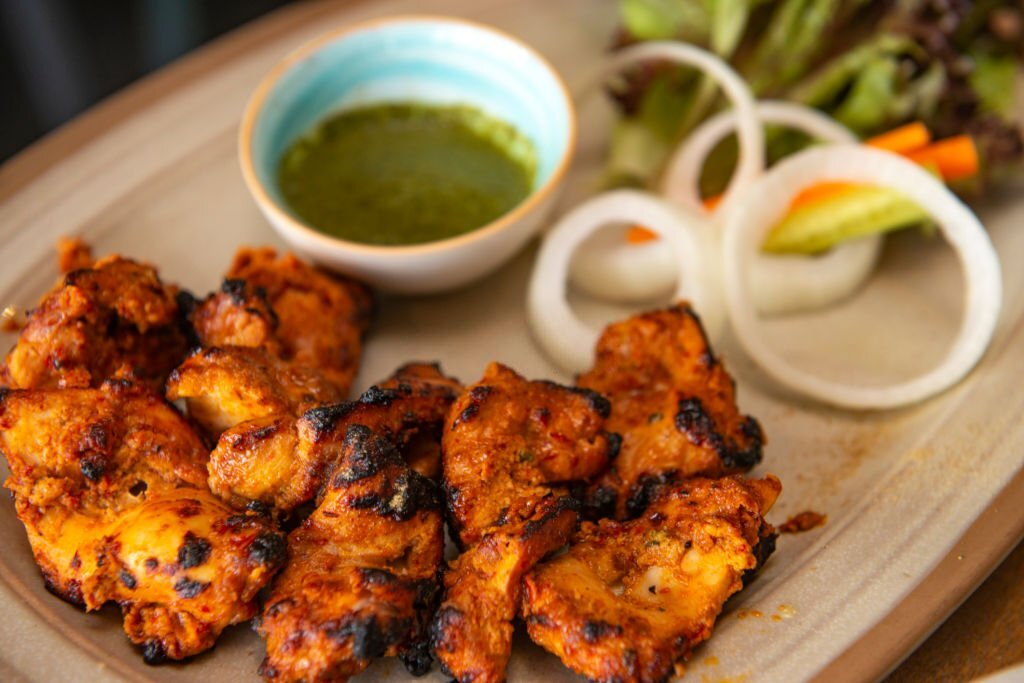 Shahnawaz Halal Restaurant offers an inviting atmosphere that reflects the warmth and hospitality of its staff. As you step inside, you're greeted with the enticing aroma of spices and the promise of an unforgettable dining experience. The restaurant's decor combines modern elements with traditional accents, creating a cozy ambiance perfect for families, couples, and friends alike.
What sets Shahnawaz apart is its unwavering commitment to halal cuisine. For Muslim patrons, it's a comforting feeling to know that every dish on the menu is prepared using halal ingredients and adheres to strict halal cooking principles. This dedication to halal practices ensures that Shahnawaz provides a safe and inclusive space for all diners to enjoy their meals without any concerns about the ingredients used.
One of the standout features of Shahnawaz Halal Restaurant is its diverse menu that caters to a wide range of tastes and preferences. Whether you're a vegetarian or a meat lover, there's something for everyone. Shahnawaz is renowned for its fragrant and flavorful biryani, available in various meat and vegetarian options. The long-grain basmati rice cooked with aromatic spices and tender meat is a crowd favorite. The succulent kebabs at Shahnawaz are a must-try. From juicy seekh kebabs to delectable chicken or beef boti kebabs, the grill section of the menu never disappoints.
Explore a wide range of curry dishes, such as chicken tikka masala, lamb korma, and paneer butter masala, each prepared with a unique blend of spices and served with fluffy naan or aromatic basmati rice. Vegetarians will be delighted by the extensive vegetarian options, including dishes like vegetable biryani, palak paneer, and chana masala. Don't forget to try their freshly baked tandoori bread, including naan and roti, which pairs perfectly with any curry.
Shahnawaz Halal Restaurant in Artesia, CA, is a testament to the vibrant and diverse culinary landscape of Southern California. Its dedication to serving delicious and authentic halal cuisine has earned it a loyal following and a reputation for excellence.
Whether you're in the mood for savory kebabs, aromatic biryani, or rich curries, Shahnawaz Halal Restaurant is the place to satisfy your cravings and indulge in the flavors of the Indian subcontinent. So, the next time you're in Artesia, make sure to visit Shahnawaz and embark on a delightful journey of taste and tradition.
Asian Masala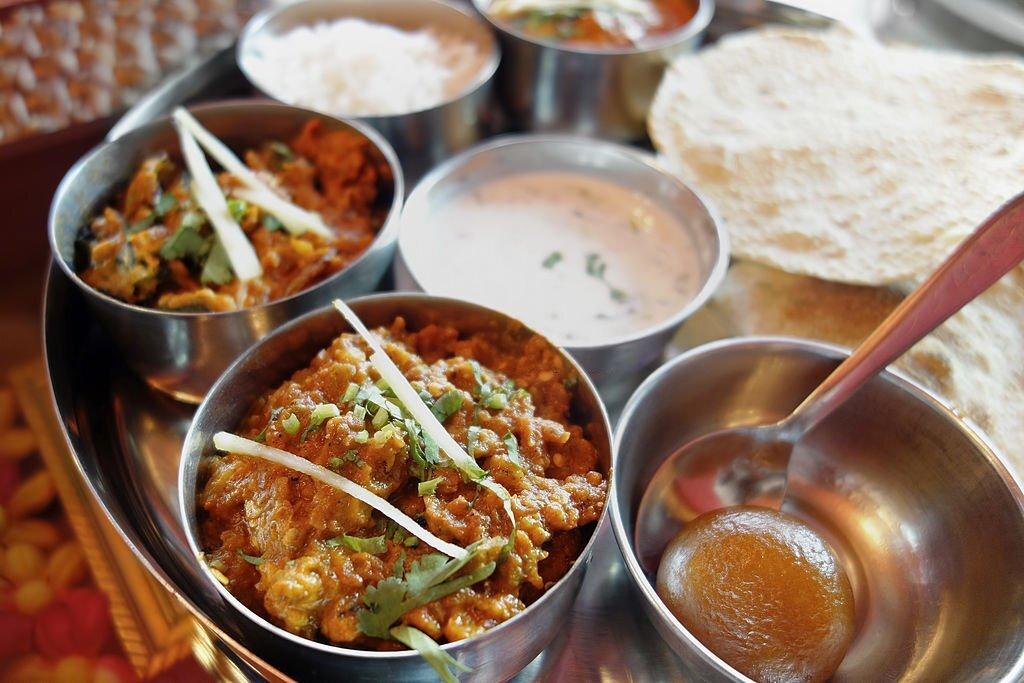 Artesia is known for its diverse cultural landscape, and Asian Masala proudly contributes to this vibrant tapestry by offering a menu that features the distinct flavors of Asian cuisine. From savory Indian curries to aromatic Thai dishes and Chinese stir-fries, Asian Masala is a one-stop destination for those seeking an unforgettable culinary experience.
Asian Masala's menu is a carefully crafted masterpiece that brings together the best of Asian cuisine. Start your journey with mouthwatering appetizers like samosas or pakoras, then move on to classic Indian entrees like chicken tikka masala, biryani, or lamb korma. The tandoori dishes are a must-try, offering perfectly marinated meats cooked in a traditional clay oven.
Fans of Thai cuisine will find solace in dishes like Pad Thai, Green Curry, and Tom Yum Soup. The balance of sweet, spicy, salty, and sour flavors in Thai cooking shines through in every bite. Asian Masala's Chinese menu features stir-fried wonders like Kung Pao chicken, Mongolian beef, and General Tso's chicken. Pair these dishes with fragrant jasmine rice or crispy noodles for an authentic experience.
For sushi enthusiasts, the restaurant offers an array of fresh and creative sushi rolls that are as visually appealing as they are delicious. From California rolls to specialty rolls, the sushi menu is a delightful surprise. No meal is complete without a sweet ending. Try the gulab jamun or mango sticky rice for a satisfying conclusion to your culinary journey.
Asian Masala takes pride in providing a warm and inviting atmosphere for its guests. The restaurant's tasteful decor, comfortable seating, and attentive staff create a welcoming environment that enhances the overall dining experience. Whether you're dining in for a special occasion or ordering takeout for a cozy night in, Asian Masala ensures that every guest feels valued.
Asian Masala in Artesia, California, is more than just a restaurant, it's a culinary sanctuary that celebrates the diverse and delectable flavors of Asia while prioritizing the dietary needs of its halal-conscious customers. With an extensive menu that caters to various palates, an emphasis on halal cuisine, and a commitment to impeccable service, Asian Masala is a standout destination for anyone looking to embark on a flavorful journey through the heart of Asia in Southern California.
Dave's Hot Chicken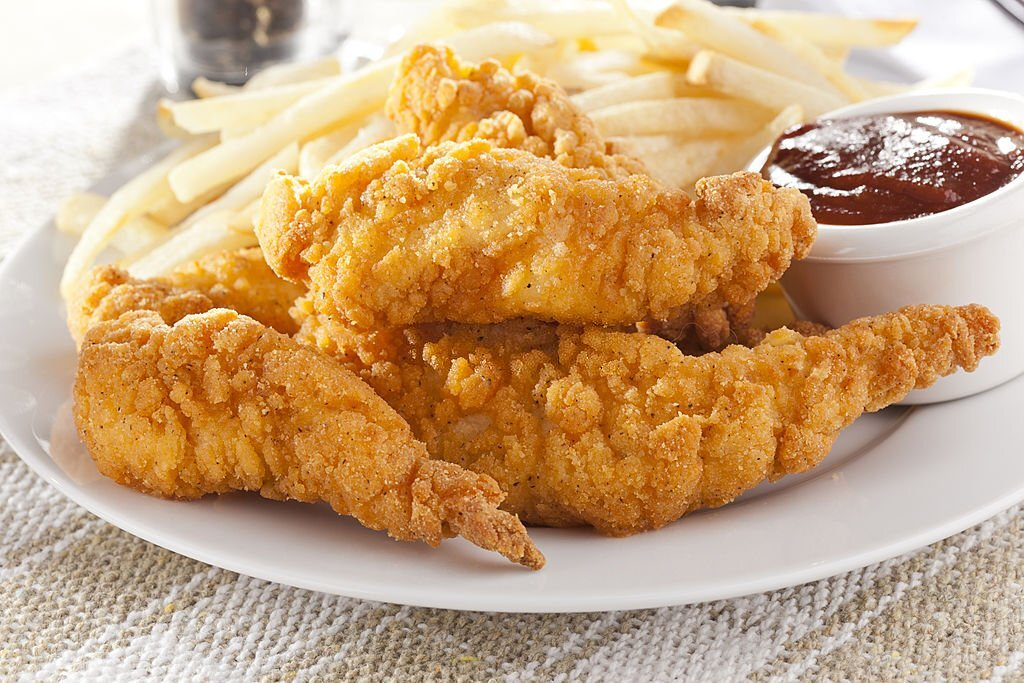 Dave's Hot Chicken was founded by Dave Kopushyan and his business partners in Los Angeles, California. The concept behind this restaurant is simple yet incredibly delicious, spicy fried chicken. However, the magic is in the details. Dave's Hot Chicken serves up juicy, tender chicken that's been marinated in a secret blend of spices and then deep-fried to perfection.
One of the most significant aspects of Dave's Hot Chicken is their commitment to offering halal-certified food. This means that the chicken and other ingredients used in their dishes adhere to Islamic dietary laws, ensuring that Muslims can indulge in their delectable offerings without any concerns.
Dave's Hot Chicken prides itself on offering a range of spice levels to cater to different taste preferences. You can choose from various heat levels, ranging from mild to extra hot. The chicken is typically served in a few different formats, including tenders, sliders, and sandwiches. Dave's Hot Chicken Slider is a miniature masterpiece that packs all the flavor and heat of their full-sized sandwiches into a smaller, more manageable package.
For those who prefer boneless options, the tenders are a fantastic choice. They're crispy on the outside, tender on the inside, and coated in your choice of spice level. Don't forget to complement your meal with some delicious sides, such as crinkle-cut fries, creamy coleslaw, or macaroni and cheese. Dave's Hot Chicken offers an array of dipping sauces to enhance your dining experience. From ranch to honey mustard and everything in between, these sauces provide the perfect balance to the spicy chicken.
Dave's Hot Chicken in Artesia, CA, is more than just a spicy chicken joint; it's a testament to the power of dedication and inclusivity in the culinary world. By offering a diverse menu of mouthwatering halal-certified dishes, Dave's Hot Chicken has become a go-to destination for those looking to satisfy their spicy cravings while adhering to their dietary preferences or restrictions. Whether you're a spice aficionado or just looking for a great meal, Dave's Hot Chicken in Artesia has something special to offer.
Chicago's Pizza with A twist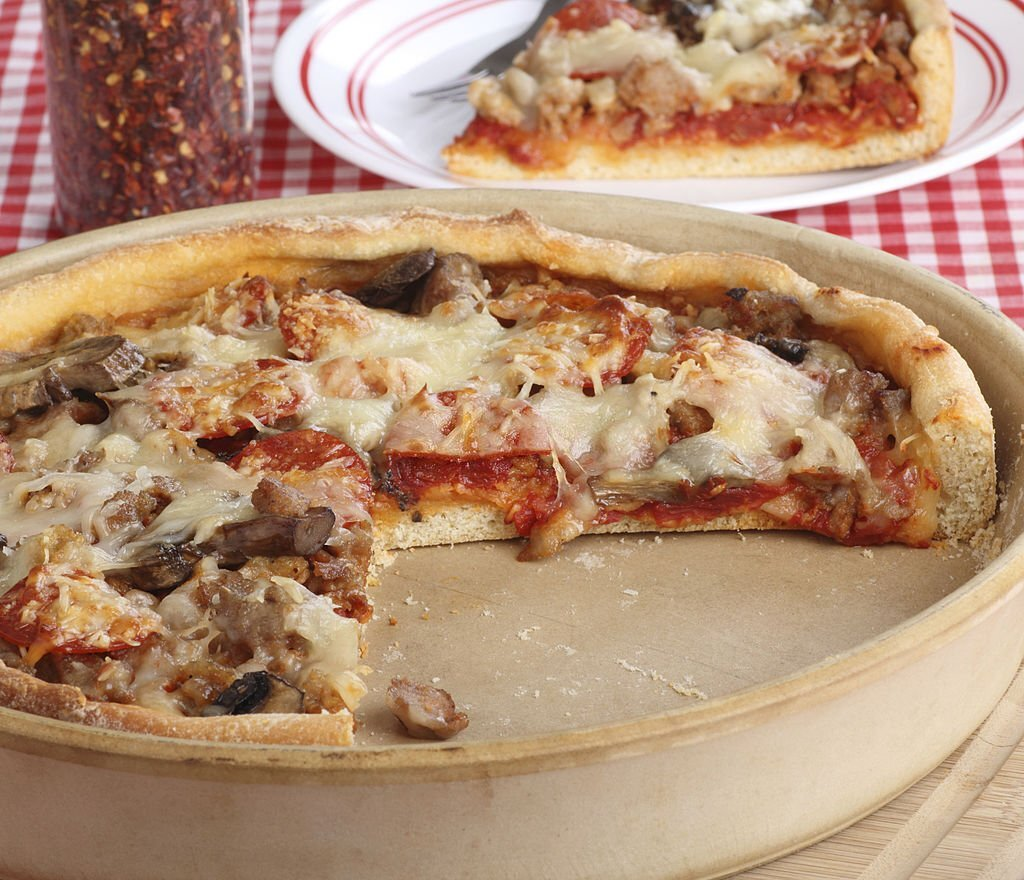 Chicago's Pizza with a Twist redefines the pizza experience by marrying the classic Chicago-style deep-dish pizza with halal ingredients. This fusion offers a flavorful and culturally inclusive dining option for people of all backgrounds, catering to those who adhere to halal dietary restrictions.
Chicago-style pizza is renowned for its thick, buttery crust, layers of cheese, and generous toppings. At Chicago's Pizza with a Twist, you can expect nothing less. The deep-dish pizza here is a mouthwatering delight, with its signature golden crust providing a sturdy base for a creative array of toppings. Whether you're a fan of classic pepperoni, a vegetarian lover, or someone with a taste for the exotic, this place has you covered.
The twist at Chicago's Pizza with a Twist lies in its diverse menu that reflects the cultural influences of Artesia's diverse community. You can explore an exciting variety of pizza flavors, such as the desi twist with tandoori chicken or the BBQ chicken pizza with a unique blend of flavors. The menu also features fusion creations like the Mexican Fiesta pizza, marrying the flavors of Mexico with the heartiness of Chicago-style pizza.
The restaurant's warm and inviting ambiance complements its commitment to inclusivity. Whether you're dining in or taking your order to go, you'll find a welcoming atmosphere that invites you to relax and enjoy your meal. The staff is friendly and attentive, ensuring that your dining experience is nothing short of exceptional.
In the heart of Artesia, California, Chicago's Pizza with a Twist stands as a shining example of culinary diversity and inclusivity. By combining the beloved tradition of Chicago-style pizza with halal ingredients, this restaurant has carved out a special place in the hearts of its patrons.
Whether you're a Chicago-style pizza aficionado or simply someone looking to savor a unique and delicious twist on this classic dish, Chicago's Pizza with a Twist is the place to be. It's a restaurant that not only caters to your taste buds but also embraces the rich cultural tapestry of the Artesia community. So, the next time you're in the area, don't miss the opportunity to experience the delightful fusion of Chicago's Pizza with a Twist.
Omar's Kitchen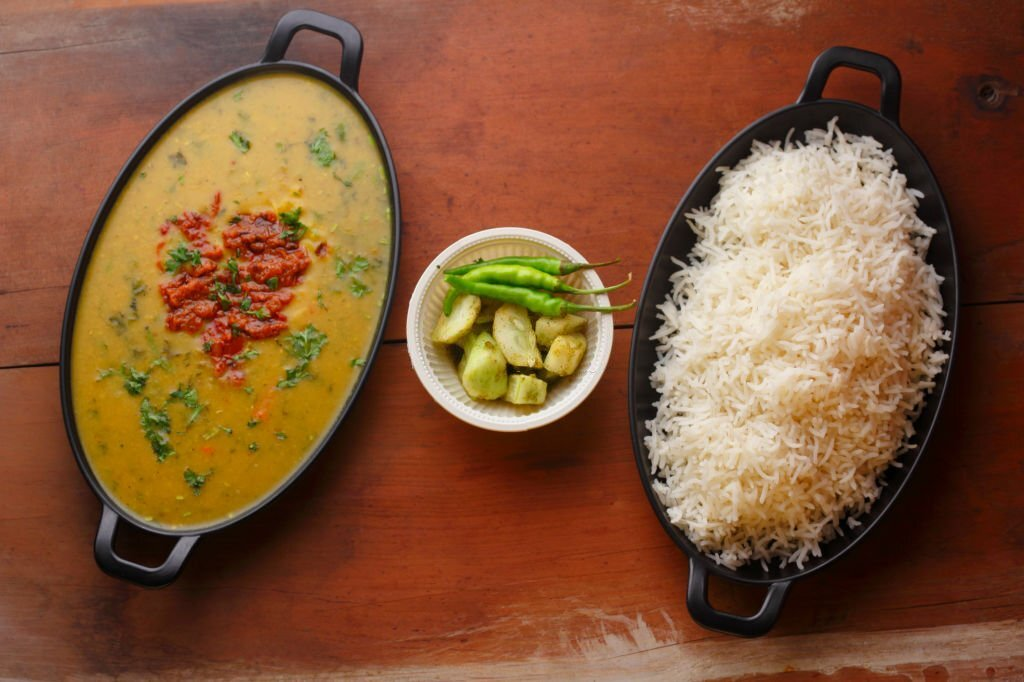 Omar's Kitchen stands as a testament to the rich culinary diversity that defines Southern California. The restaurant's menu offers a tantalizing array of dishes inspired by the vibrant flavors of the Middle East, Pakistan, and India. Whether you're a fan of savory kebabs, aromatic biryanis, or creamy curries, there's something to satisfy every palate here.
One of the hallmarks of Omar's Kitchen is its unwavering commitment to using only the finest and freshest ingredients. Each dish is prepared with care and precision, ensuring a symphony of flavors that dance on your taste buds. The chefs at Omar's Kitchen take pride in crafting traditional recipes passed down through generations, while also adding their unique twist to create a memorable dining experience.
Start your culinary journey with a selection of succulent kebabs. From the tender Chicken Seekh Kebabs to the flavor-packed Lamb Chops, these grilled delights are a true testament to the art of marination and charcoal grilling. Biryani lovers rejoice! Omar's Kitchen offers a range of biryanis that are cooked to perfection. The fragrant Basmati rice is layered with aromatic spices, tender meat, and slow-cooked to create a symphony of flavors in every bite.
The restaurant's curry dishes are a celebration of the rich and creamy. Whether you opt for the velvety Butter Chicken or the spicy Lamb Vindaloo, you're in for a treat. Vegetarians need not fret. Omar's Kitchen offers a variety of vegetarian options, such as the Paneer Tikka and Daal Tadka, which are equally flavorful and satisfying. Don't forget to complement your meal with a basket of warm, fluffy naan or a flaky paratha.
Omar's Kitchen goes beyond serving exceptional food; it creates a warm and inviting atmosphere for diners. The restaurant's cozy interiors are adorned with tasteful decor, creating an ambiance that's perfect for both intimate dinners and lively gatherings. The attentive and friendly staff ensures that your dining experience is nothing short of exceptional.
Omar's Kitchen is more than just a restaurant; it's a culinary destination that embodies the essence of diversity, quality, and hospitality. Located in the vibrant community of Artesia, California, this halal haven has carved a special place in the hearts of food lovers. So, whether you're a local resident or a visitor passing through, make sure to embark on a gastronomic adventure at Omar's Kitchen.
Conclusion
Throughout this article, we have explored the cultural and gastronomic tapestry woven by the numerous Halal eateries in this city. From traditional Pakistani and Indian flavors to Mediterranean delights and fusion cuisine, Artesia's Halal restaurants offer a delightful array of options for food enthusiasts.
These establishments not only cater to the culinary preferences of the local Muslim population but also serve as cultural bridges, welcoming people from all walks of life to experience the richness of Halal cuisine. The warm hospitality and commitment to quality ingredients are evident in every dish, ensuring that patrons have a memorable dining experience.
Furthermore, the success of these Halal restaurants is a testament to the power of food in fostering cultural exchange and unity within diverse communities. Artesia's Halal restaurants have become not only places to savor delicious meals but also spaces where friendships are forged, traditions are celebrated, and cultures are appreciated.
As we conclude our exploration of Halal restaurants in Artesia, we encourage you to embark on your own culinary journey through this vibrant city. Whether you are a seasoned foodie or simply curious to expand your palate, Artesia's Halal restaurants are sure to offer a delightful and enriching dining experience that will leave you with a taste of the world right in the heart of California.