Albuquerque is a vibrant city situated in the heart of New Mexico's high desert. Known for its rich cultural heritage and diverse culinary scene, Albuquerque offers a wide range of dining options to cater to every palate.
Among the culinary treasures awaiting exploration, Halal restaurants stand out, serving up a delightful array of mouthwatering dishes prepared in accordance with Islamic dietary laws.
Whether you're a local resident eager to indulge in familiar flavors or a visitor looking to embark on a culinary adventure, Albuquerque's Halal eateries promise to transport you to a world of aromatic spices, savory meats, and warm hospitality.
Top 7 Halal Restaurants in Albuquerque
Al-Quds Mediterranean Grill & Grocery
Taj Mahal
Yasmine's Café
Café Istanbul
Tikka Spice
Taste of India
Bawarchi Biryanis
Al-Quds Mediterranean Grill & Grocery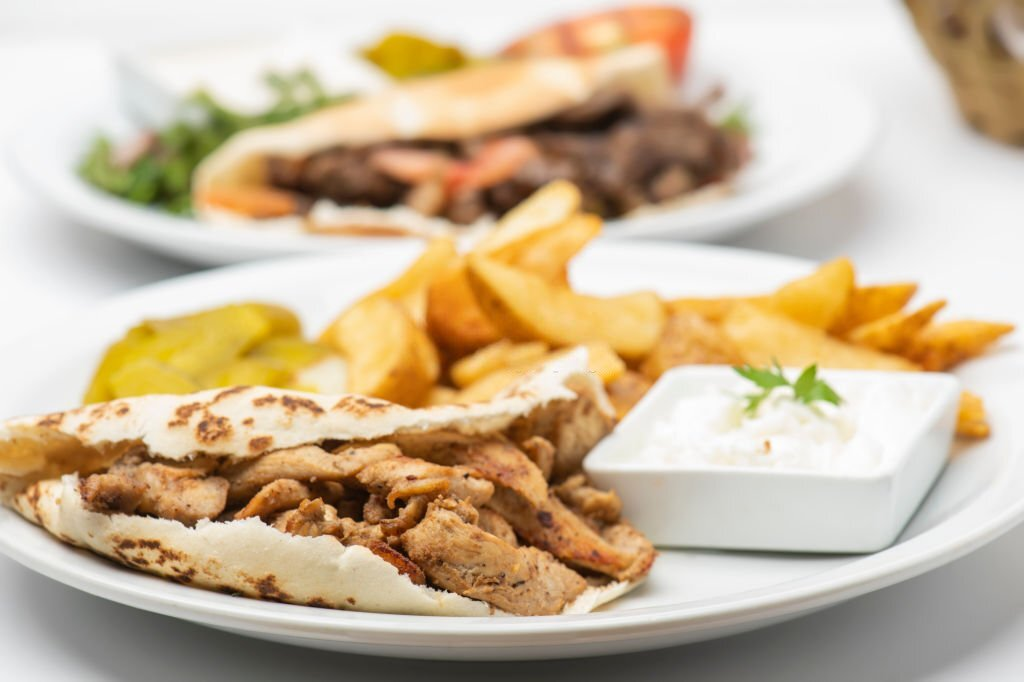 Located at 5555 Montgomery Blvd NE, this hidden gem is a haven for food enthusiasts seeking traditional Middle Eastern cuisine and quality grocery items.
Al-Quds offers a straightforward yet inviting dining atmosphere, where you can indulge in a variety of classic dishes such as falafel, shawarma, and much more. The restaurant prides itself on delivering exceptional flavors and generous portions, ensuring that every visit is a satisfying culinary adventure.
Their menu boasts an array of mouthwatering options, including gyro platters, chicken shawarma with hummus, and other delectable Mediterranean specialties. Whether you're a meat lover or a vegetarian, Al-Quds has something to tantalize your taste buds and cater to your dietary preferences.
What sets Al-Quds apart is its commitment to using high-quality ingredients and maintaining the authenticity of Middle Eastern flavors. Each dish is carefully prepared with traditional techniques and spices, resulting in a truly remarkable dining experience. The restaurant also offers convenient service options, including dine-in, takeout, and delivery, allowing you to enjoy their delicious cuisine wherever you are.
Beyond the delightful dining experience, Al-Quds Mediterranean Grill & Grocery also features a well-stocked grocery store. Here, you can find a wide range of Middle Eastern products and ingredients to recreate the flavors of the Mediterranean at home. From spices and condiments to specialty items, the grocery store is a treasure trove for those looking to explore the vibrant world of Middle Eastern cuisine.
Taj Mahal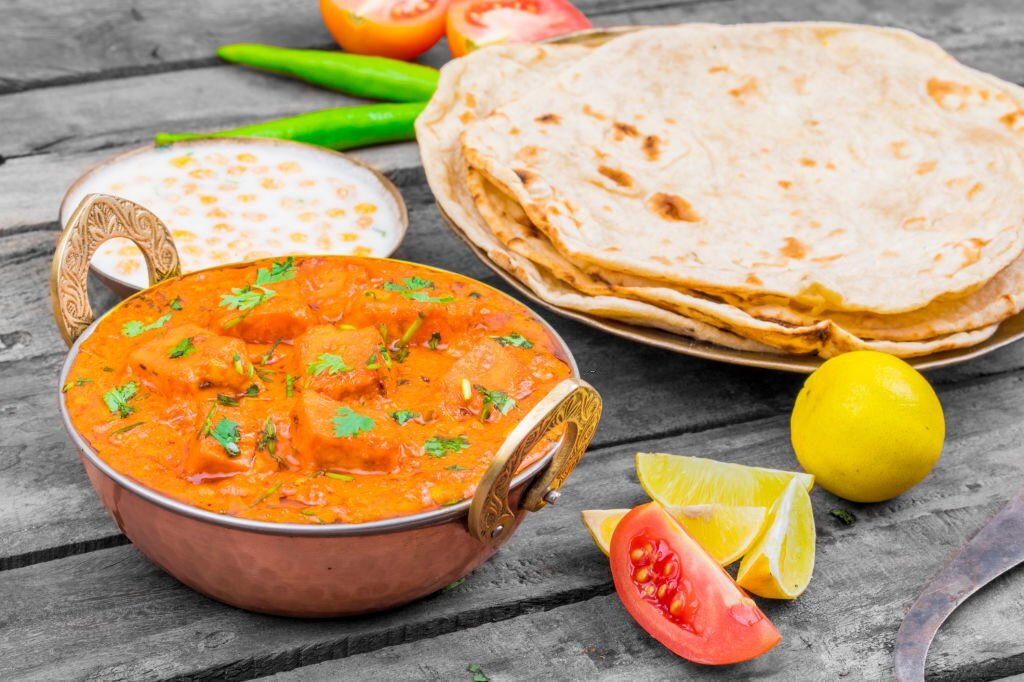 Taj Mahal Cuisine of India offers a culinary journey to the vibrant and diverse flavors of Indian cuisine. With its authentic dishes, warm ambiance, and exceptional service, Taj Mahal is a must-visit destination for both locals and visitors looking to savor the rich tapestry of Indian flavors.
Conveniently located at 1430 Carlisle Blvd NE in the Altura Shopping Center, Taj Mahal welcomes guests with traditional decor and a friendly atmosphere. As you step inside, you'll be enveloped in the tantalizing aromas of Indian spices and greeted by a staff dedicated to providing a memorable dining experience.
The menu at the Taj Mahal showcases the breadth and depth of Indian cuisine, offering a variety of tastes and flavors that will delight your palate. From fragrant curries to sizzling tandoori dishes, each item is carefully crafted to showcase the authentic flavors and culinary techniques of India. Whether you're a fan of vegetarian delights like paneer tikka masala or a meat lover who craves the succulent tandoori chicken, the Taj Mahal has something to satisfy every preference.
Whether you're a seasoned fan of Indian cuisine or someone looking to embark on a culinary adventure, Taj Mahal Cuisine of India is the perfect destination. The restaurant's commitment to quality, authenticity, and customer satisfaction sets it apart as a culinary gem in Albuquerque. From the warm hospitality to the vibrant flavors, the Taj Mahal offers an experience that will transport you to the colorful streets of India.
Yasmine's Café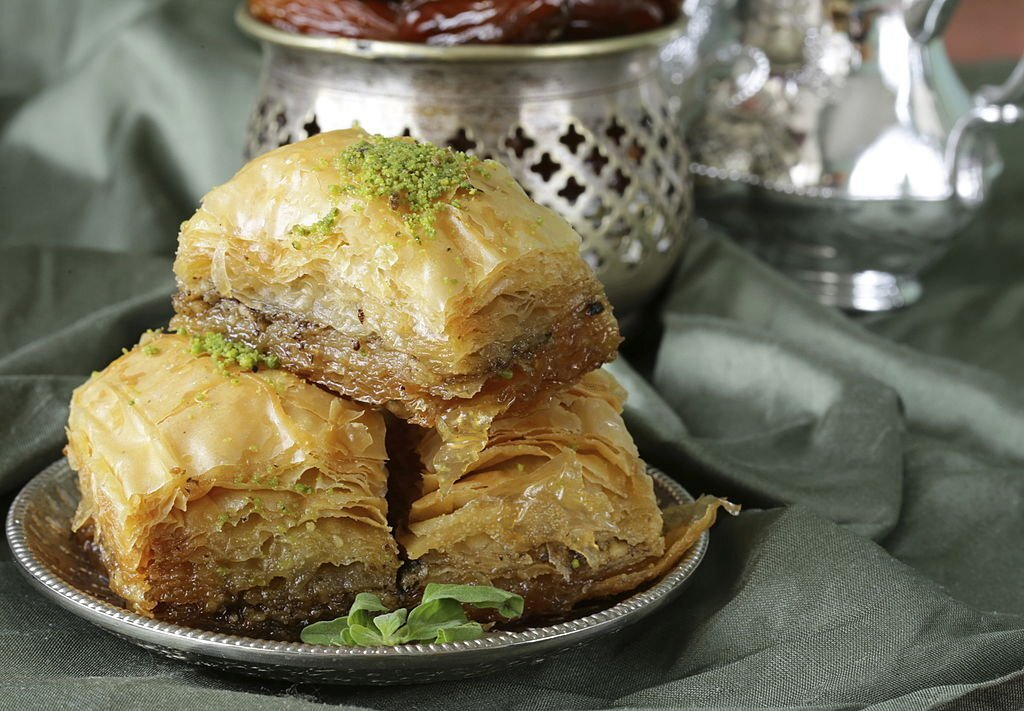 Yasmine's Café is a hidden gem that offers a delightful culinary experience with its Mediterranean-inspired menu. With a prime location on Central Avenue, this cozy café is known for its fresh and flavorful dishes, friendly service, and inviting ambiance.
Yasmine's Café boasts a diverse menu that caters to all taste buds. From savory gyros sandwiches and creamy hummus to mouthwatering chicken shawarma and delectable baklava, there's something for everyone. The ingredients are carefully selected, ensuring each dish is bursting with authentic flavors and prepared with love.
One of the standout features of Yasmine's Café is its commitment to customer satisfaction. The staff is known for their warm hospitality, making every guest feel welcome and attended to. Whether you're a regular or a first-time visitor, you can expect prompt and friendly service that enhances your dining experience.
In addition to its delicious food, Yasmine's Café also prides itself on creating a cozy and inviting atmosphere. The charming interior, adorned with Mediterranean-inspired decor, exudes a warm and relaxed ambiance. Whether you're dining alone, with friends, or with family, Yasmine's Café provides the perfect setting for a memorable meal.
With its exceptional food, welcoming atmosphere, and dedicated staff, it's a culinary destination that will leave you craving for more.
Café Istanbul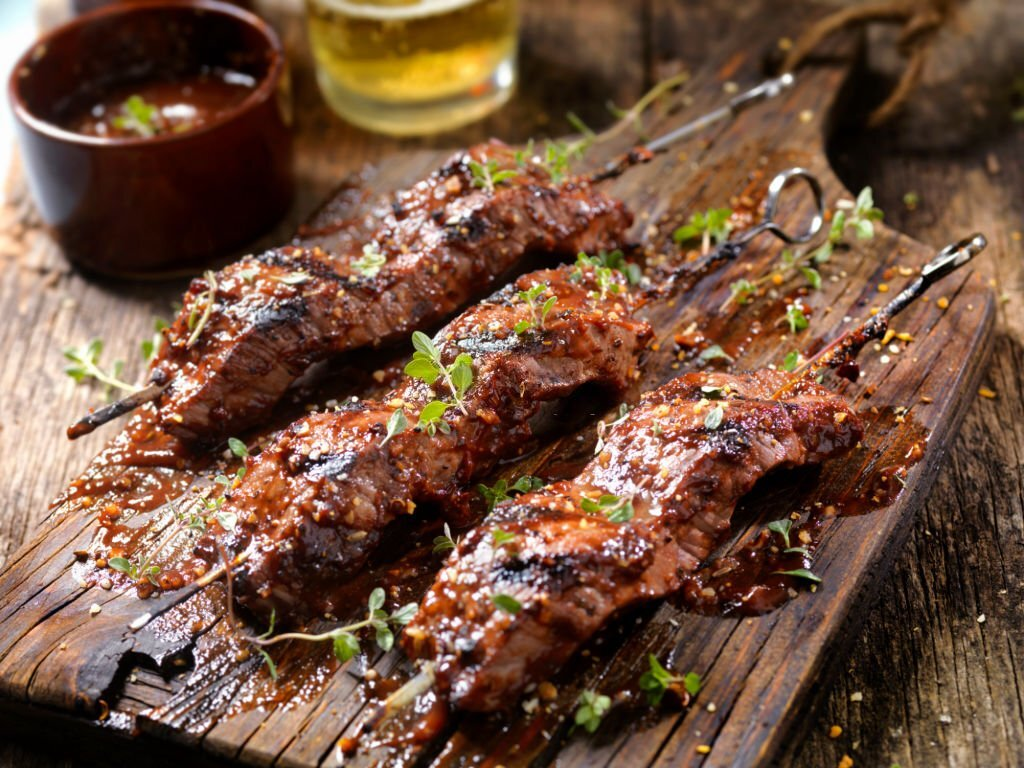 Located in the vibrant city of Albuquerque, Café Istanbul offers an authentic and delectable experience of Middle Eastern cuisine. Situated on Wyoming Boulevard, this cozy restaurant invites diners to indulge in a flavorful journey inspired by the vibrant flavors and rich culinary traditions of Turkey and the Mediterranean.
Café Istanbul's menu is a treasure trove of mouthwatering dishes that showcase the diverse flavors of the region. From savory kebabs and aromatic falafel to creamy hummus and fluffy pita bread, every bite is a burst of exotic spices and carefully crafted flavors. Whether you're a fan of meat, seafood, or vegetarian delights, Café Istanbul has something to satisfy every palate.
Beyond the delicious food, Café Istanbul also provides an immersive cultural experience. The restaurant's charming decor, adorned with Turkish-inspired elements, transports guests to the streets of Istanbul. The warm color palette, intricate patterns, and ambient music create a delightful ambiance that complements the culinary delights served.
Café Istanbul is more than just a restaurant; it's a culinary journey that takes you on a flavorful exploration of the Middle East.
Tikka Spice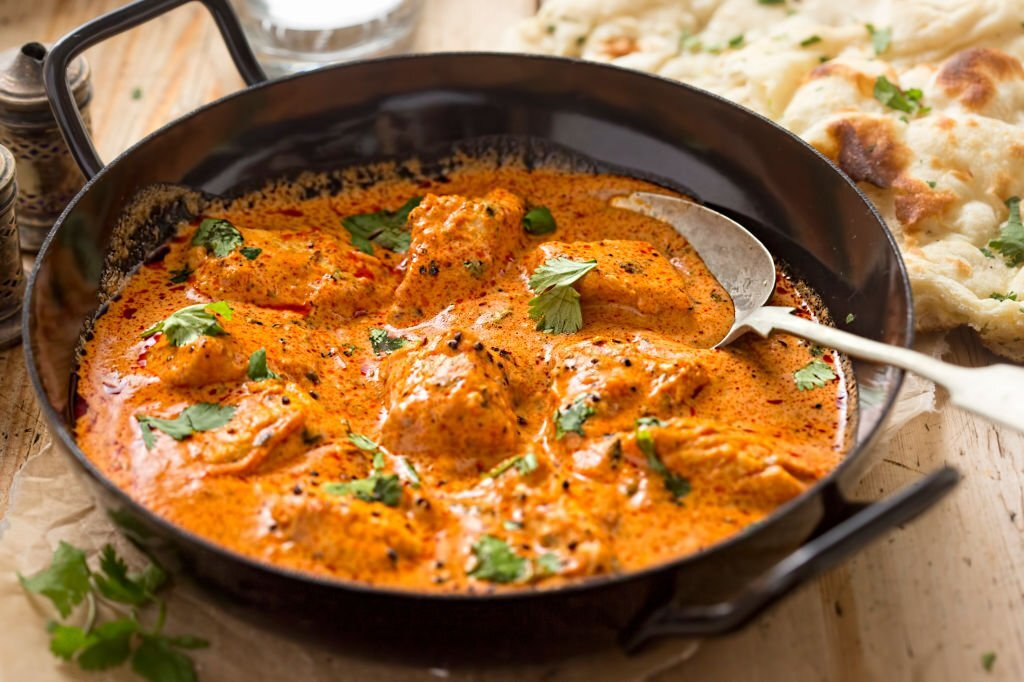 This family-owned and operated business brings the vibrant and aromatic street food of South Asia to the Duke City, tantalizing taste buds with their unique culinary creations.
Founded by immigrants from Pakistan, Tikka Spice is a testament to the rich cultural heritage and culinary traditions of the region. With a dream to share the authentic flavors of their homeland with the people of Albuquerque, the owners embarked on a journey to create a food experience that combines the best of both worlds.
While Tikka Spice initially operated as a brick-and-mortar restaurant, their focus has shifted to a food truck that traverses the city, bringing their delectable dishes directly to hungry patrons. The food truck allows Tikka Spice to be flexible and reach a wider audience while maintaining the quality and authenticity that customers have come to expect.
The menu at Tikka Spice offers a tantalizing selection of dishes that showcase the bold and vibrant flavors of South Asian cuisine. From aromatic curries and flavorful kebabs to hearty rice bowls and hand-held delights, each dish is a harmonious blend of traditional Pakistani and Indian spices, prepared with love and care.
In addition to their flavorful cuisine, Tikka Spice is also committed to providing a warm and welcoming atmosphere. The owners strive to create a sense of community and invite guests to enjoy their meals in a friendly and relaxed environment.
For those eager to try the unique flavors of Tikka Spice, the food truck's schedule can be found on their website and Instagram page. Customers can check the locations and timings to plan their visit and savor the mouthwatering dishes that Tikka Spice has to offer.
Tikka Spice has become a beloved part of Albuquerque's culinary landscape, offering a fusion of Pakistani and Indian flavors that captivate the senses. Whether you're a fan of spicy curries, tender kebabs, or flavorful rice bowls, Tikka Spice promises a culinary adventure that will transport you to the vibrant streets of South Asia.
Taste of India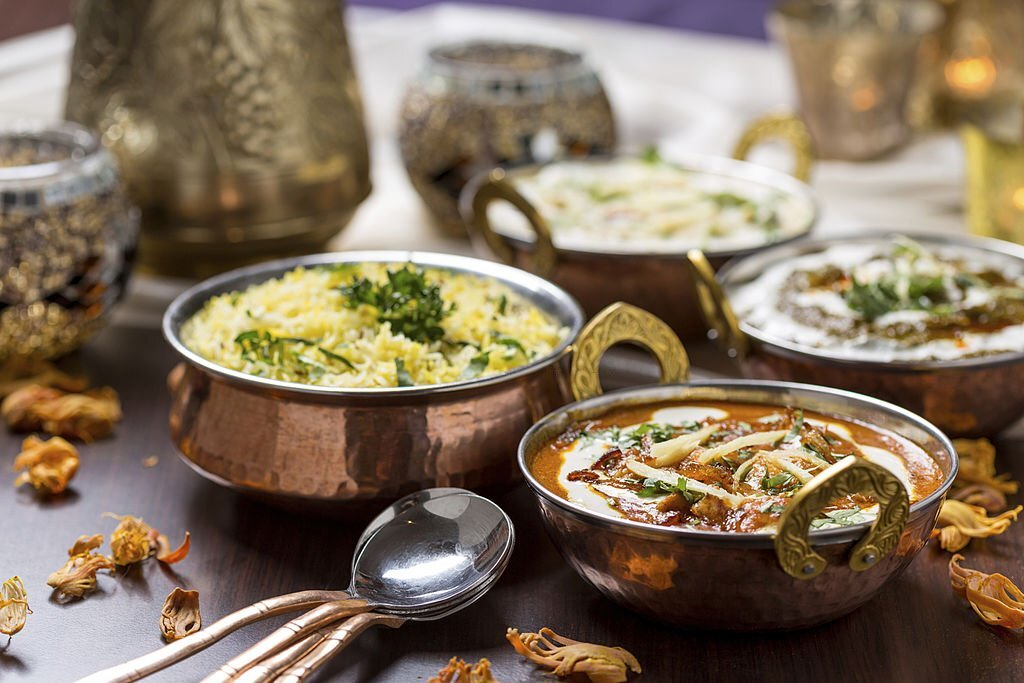 In Albuquerque, Taste of India is the go-to destination. With a commitment to providing the best Indian food in the city, this restaurant offers a diverse menu filled with mouthwatering dishes that showcase the vibrant flavors and aromas of Indian cuisine.
Located at 1605 Juan Tabo Blvd NE, Taste of India has established itself as a popular spot for locals and visitors alike. The restaurant prides itself on creating a warm and inviting atmosphere where guests can savor traditional Indian dishes while enjoying friendly and attentive service.
The menu at Taste of India features an array of culinary delights that cater to a variety of tastes and dietary preferences. Whether you're a vegetarian, vegan, or a meat lover, you'll find an abundance of options to satisfy your cravings. From fragrant curries and tender tandoori dishes to flavorful biryanis and savory vegetarian specialties, each dish is prepared with precision and care, using authentic Indian spices and ingredients.
One of the highlights of Taste of India is their all-you-can-eat buffet, allowing diners to sample a wide selection of dishes. This buffet-style dining ensures that you have ample time to explore new flavors and indulge in your favorites. With vegan and vegetarian options available, everyone can find something to enjoy.
In addition to their dine-in experience, Taste of India also offers convenient delivery and pickup options. You can order through popular platforms like Grubhub, DoorDash, Postmates, or visit their website for more information.
Taste of India is not just about serving delicious food; they also prioritize hygiene and cleanliness. Their commitment to ensuring a safe and healthy dining environment has garnered praise from customers who appreciate their attention to detail.
As you step into Taste of India, you'll be greeted by the tantalizing aromas of Indian spices and the warm ambiance that invites you to embark on a flavorful journey through the diverse and rich culinary traditions of India. Whether you're a seasoned connoisseur of Indian cuisine or new to its wonders, Taste of India promises an unforgettable dining experience that will transport your taste buds to the vibrant streets of India.
Bawarchi Biryanis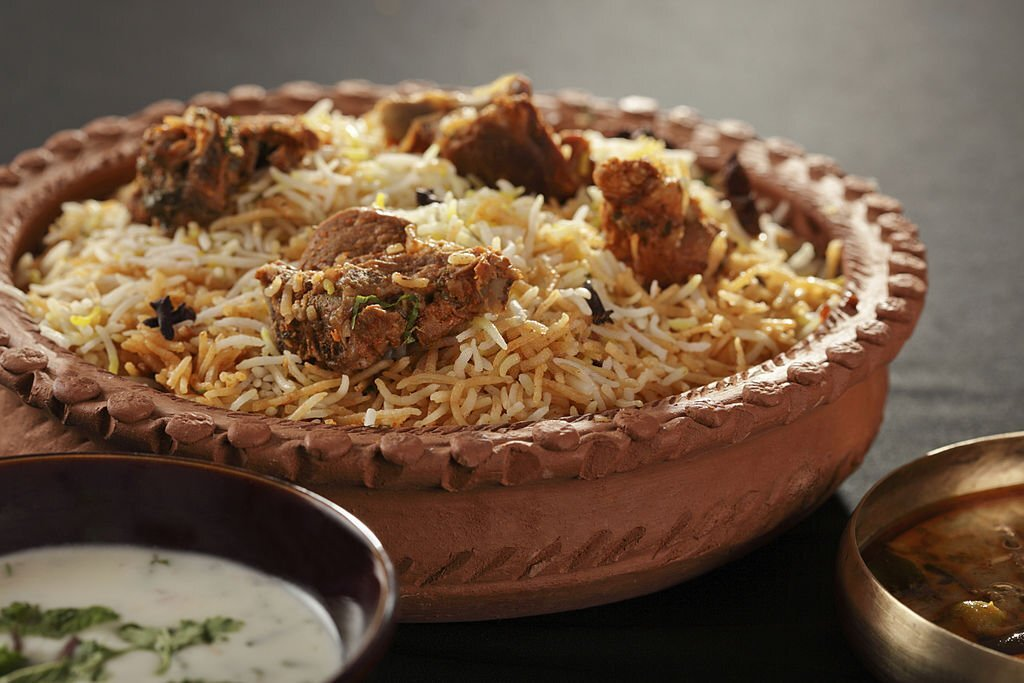 Bawarchi Biryanis pays homage to the rich culinary traditions that have been passed down through generations. The name "Bawarchi" means "the chef" in Hindi, symbolizing the respect and appreciation for the talented chefs who have kept these traditions alive. The restaurant strives to tantalize its customers with a versatile pan-Indian menu, capturing the essence of India's diverse regional cuisines.
At Bawarchi Biryanis, it's not just about the food; it's about the experience. From the moment you step inside, you'll be enveloped in the aromatic spices and flavors that define Indian cuisine. The menu boasts a wide selection of delectable dishes, ranging from classic biryanis to flavorful curries, aromatic tandoori specialties, and delectable vegetarian options.
Located in Albuquerque, New Mexico, Bawarchi Biryanis has become a go-to destination for Indian cuisine enthusiasts. The restaurant has garnered a strong following and boasts a dedicated customer base who appreciate the authentic flavors and warm hospitality. Whether you're a connoisseur of Indian cuisine or simply seeking a memorable dining experience, Bawarchi Biryanis promises to delight your taste buds.
Biryani, a signature dish at Bawarchi Biryanis, is a true culinary masterpiece. This fragrant and flavorful rice dish is cooked with a blend of aromatic spices, tender meats, and fragrant basmati rice. Each mouthful is a harmonious fusion of textures and flavors that leaves a lasting impression. The chefs at Bawarchi Biryanis have perfected the art of biryani, ensuring a tantalizing experience with every bite.
When you visit Bawarchi Biryanis in Albuquerque, you'll have the opportunity to explore the vast and diverse menu. From the tangy flavors of South Indian cuisine to the rich and aromatic dishes of the North, the menu offers a culinary adventure that caters to every palate. Whether you're a fan of spicy curries, savory kebabs, or indulgent desserts, Bawarchi Biryanis has something to satisfy every craving.
Bawarchi Biryanis in Albuquerque offers more than just a meal; it provides an immersive experience of the rich culinary heritage of India. The restaurant's warm and inviting ambiance, combined with the attentive service, creates a welcoming atmosphere for diners. Whether you choose to dine in, opt for curbside pickup, or have your meal delivered, Bawarchi Biryanis ensures that every aspect of your experience reflects the tradition and authenticity of Indian cuisine.
Conclusion
Albuquerque's Halal restaurants offer a unique and diverse culinary experience that reflects the city's rich cultural tapestry. From traditional Middle Eastern flavors to innovative fusion creations, these establishments provide a delectable journey for food enthusiasts.
Whether you're seeking comfort food or exploring new taste sensations, Albuquerque's Halal restaurants serve up dishes that cater to a wide range of preferences and dietary needs. With their commitment to adhering to Halal requirements and their dedication to quality ingredients, these restaurants offer an authentic and satisfying dining experience.
So, whether you're a resident or a visitor, make sure to embark on a culinary adventure and discover the delicious flavors and warm hospitality that await you at the Halal restaurants in Albuquerque. Prepare to tantalize your taste buds and create lasting memories of exceptional dining in this vibrant city.