Amidst this vibrant tapestry of flavors, the emergence of Halal cafes has gracefully woven itself into the city's culinary fabric, offering a unique and enchanting experience for both locals and travelers alike. Halal cafes, an embodiment of Islamic culinary principles and culture, have not only become a sought-after haven for Muslim diners but have also carved a special place in the hearts of non-Muslims, who are eager to explore the rich and captivating world of Halal cuisine.
In this article, we embark on an enthralling journey through the bustling streets of Singapore to uncover the hidden gems of Halal cafes scattered across the city. From savoring aromatic cups of perfectly brewed coffee to indulging in delectable dishes infused with exquisite flavors, each Halal Cafe we visit promises to be a culinary adventure unlike any other.
Whether you are a devout follower of the Halal lifestyle or simply a curious food enthusiast seeking novel tastes, this exploration of Halal cafes in Singapore is bound to leave your taste buds tingling with delight and your heart brimming with appreciation for the beautiful diversity that this city has to offer.
Top 10 Halal Cafes in Singapore
All Things Delicious
Flavour Flings
Fika Swedish Cafe and Bistro
BRIO
MAXX Coffee
Mamma Mia Trattoria E Caffé
Fluff Stack
Burger Bar
The Fabulous Baker Boy
Good Bites
All Things Delicious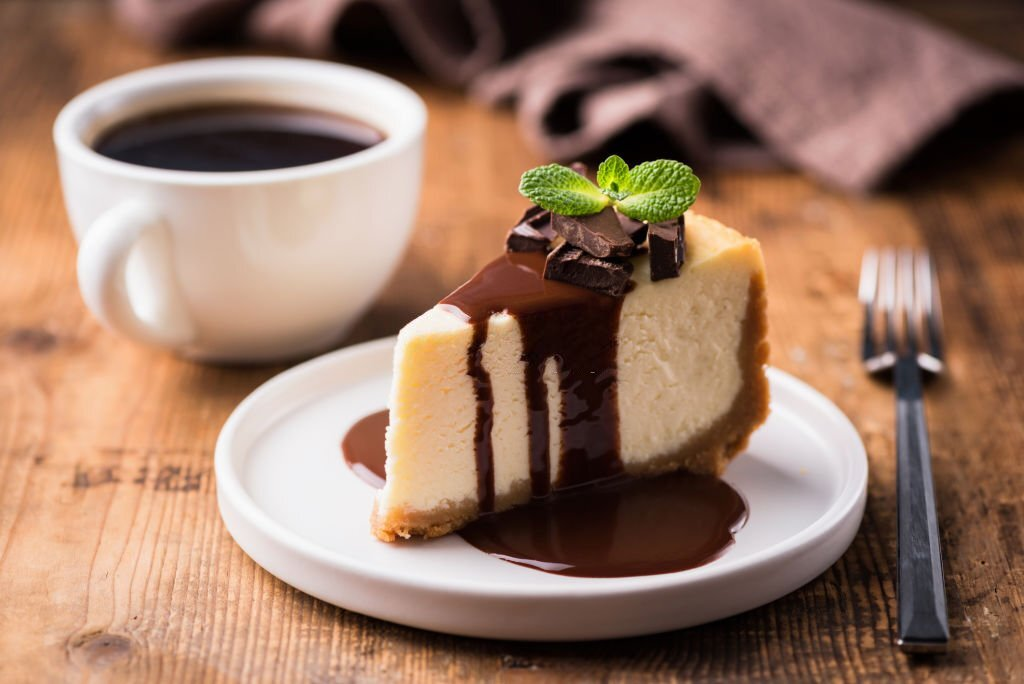 In the heart of Singapore, All Things Delicious has become a popular destination for food enthusiasts seeking halal options without compromising on quality or taste. Established by consultant-turned-pastry-chef Dewi Imelda Wadhwa in 2013, the cafe embodies a passion for baking, cooking, and sharing delightful experiences with customers.
All Things Delicious stands out for its diverse culinary offerings that cater to a wide range of tastes and preferences. From sumptuous brunch options to scrumptious desserts, this halal cafe has it all. Customers can indulge in a variety of freshly baked goods, including artisanal bread, buttery croissants, and an array of mouthwatering cakes. The menu boasts an assortment of hearty dishes, from wholesome salads to delectable pastas, all prepared with a unique twist that showcases the chef's expertise and creativity.
One of the hallmarks of All Things Delicious is its unwavering commitment to using high-quality ingredients. Chef Dewi ensures that only the finest and freshest ingredients go into each dish, promising an exceptional dining experience. The cafe takes pride in sourcing local and sustainable produce, supporting local farmers and producers while promoting environmentally conscious practices.
The cafe follows strict halal guidelines, ensuring that no pork or alcohol is used in any of its dishes. This dedication to halal practices has earned All Things Delicious a reputation as a reliable and safe haven for Muslim diners, a place where they can enjoy their meals without any concerns.
All Things Delicious stands as a testament to Singapore's vibrant food culture and its commitment to inclusivity and diversity. This halal cafe has carved a niche for itself by offering an exceptional dining experience to all, with a focus on quality, halal practices, and community engagement.
Whether you are a local food enthusiast or a traveler exploring Singapore's culinary landscape, a visit to All Things Delicious promises to be an unforgettable experience, leaving you with the sweet taste of halal goodness and warm memories.
Flavour Flings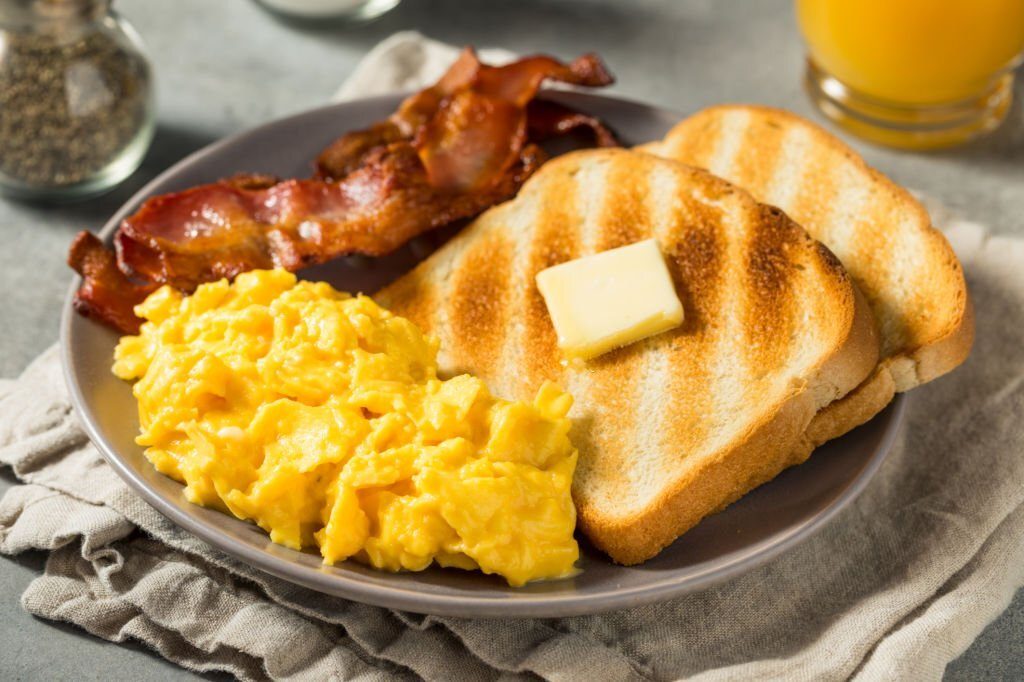 Flavour Flings, a charming halal cafe that has won the hearts of locals and tourists alike. Nestled in Singapore, Flavour Flings offers a unique experience where delicious food, warm ambiance, and top-notch service blend harmoniously to create a delightful culinary journey.
The heart and soul of Flavour Flings lie in its diverse and creative menu. Every dish is a masterpiece, prepared with the utmost care and attention to detail. The culinary team takes inspiration from both local and international flavors, resulting in a harmonious fusion of tastes that excite the taste buds.
For breakfast enthusiasts, their signature Salted Egg Yolk Croissant with Scrambled Eggs has gained a cult following. The croissant is perfectly flaky and buttery, while the scrambled eggs are creamy and generously lathered with the all-time favorite salted egg yolk sauce.
For those who crave savory delights, their Nasi Lemak with Crispy Chicken Cutlet is a must-try. The fragrant coconut-infused rice is served alongside tender and flavorful chicken cutlets, complemented by a delectable homemade sambal that packs a delightful punch.
Vegetarians need not feel left out, as Flavour Flings offers an array of plant-based options that are both nutritious and delicious. From their hearty Mushroom Aglio Olio to the delectable Impossible Burger, the cafe ensures that everyone can enjoy their culinary creations.
Flavour Flings is renowned for its sumptuous brunch options that cater to early risers and late-morning loungers alike. Brunch enthusiasts are spoilt for choice, with a range of enticing dishes like the Flavour Flings Pancake Stack, French Toast with Mixed Berries, and the classic Eggs Benedict served to perfection.
To complement the meal, the cafe's skilled baristas craft a variety of coffee and tea creations, ensuring a delightful caffeine fix to start the day on the right note.
Flavour Flings stands as a testament to the rich diversity and culinary excellence found in Singapore's halal food scene. Its fusion of delectable flavors, cozy ambiance, and outstanding service make it a must-visit destination for locals and travelers seeking a memorable dining experience.
With a commitment to serving up halal delights that cater to all, Flavour Flings remains a cherished gem in Singapore's culinary landscape. So, if you're searching for a place to indulge in tantalizing dishes while basking in warm hospitality, look no further than Flavour Flings – where every visit is a delightful culinary journey.
Fika Swedish Cafe and Bistro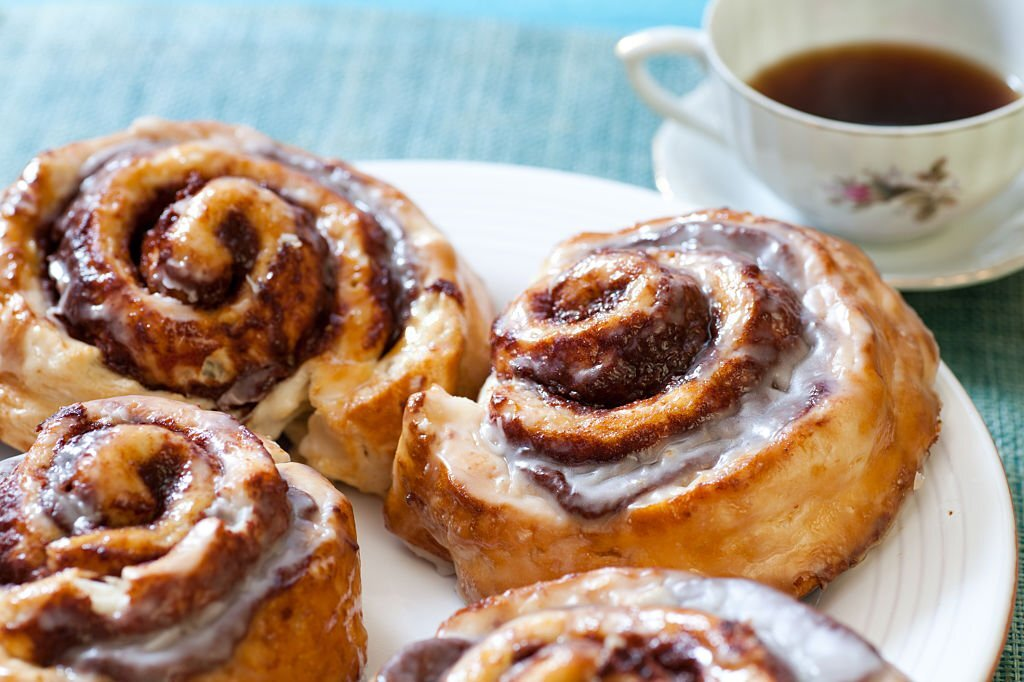 Named after the Swedish concept of "Fika," which translates to a coffee break that involves socializing with friends or colleagues, Fika Swedish Cafe and Bistro encapsulates the essence of Swedish culture and hospitality. Located in the heart of Singapore, this Halal-certified Cafe offers a refreshing twist to the city's diverse dining landscape.
Fika Swedish Cafe and Bistro's menu is a delightful fusion of traditional Swedish dishes and Halal-certified ingredients. Whether you are a meat lover or a vegetarian, their diverse offerings cater to all preferences. Some of the highlights include:
A Swedish classic, these succulent meatballs are made from Halal-certified meat and are served with creamy gravy, lingonberry jam, and a side of mashed potatoes. Each bite is a burst of flavor, reminiscent of the authentic Swedish taste.
Perfect for sharing, the Smorgasbord Platter offers an assortment of Scandinavian delights, including smoked salmon, pickled herring, cheese, crispbread, and more. It's a true representation of Swedish culinary traditions.
For vegetarians, Fika has a treat in store with their Vegetarian Gravlax. This dish features marinated tofu that replicates the texture and taste of traditional gravlax, served with dill mustard sauce and a side of salad.
Complete your Fika experience with their famous cinnamon buns. Soft, fluffy, and generously dusted with cinnamon sugar, these buns are the epitome of Swedish sweetness.
No Fika experience would be complete without a cup of coffee. Indulge in a variety of Swedish coffee blends, brewed to perfection, and complemented by the cozy atmosphere of the cafe.
Fika Swedish Cafe and Bistro offers more than just a meal it provides a unique culinary journey through the heart of Sweden while adhering to Halal practices. The combination of Scandinavian charm, mouthwatering dishes, and an inclusive environment makes Fika a must-visit destination for locals and tourists alike.
BRIO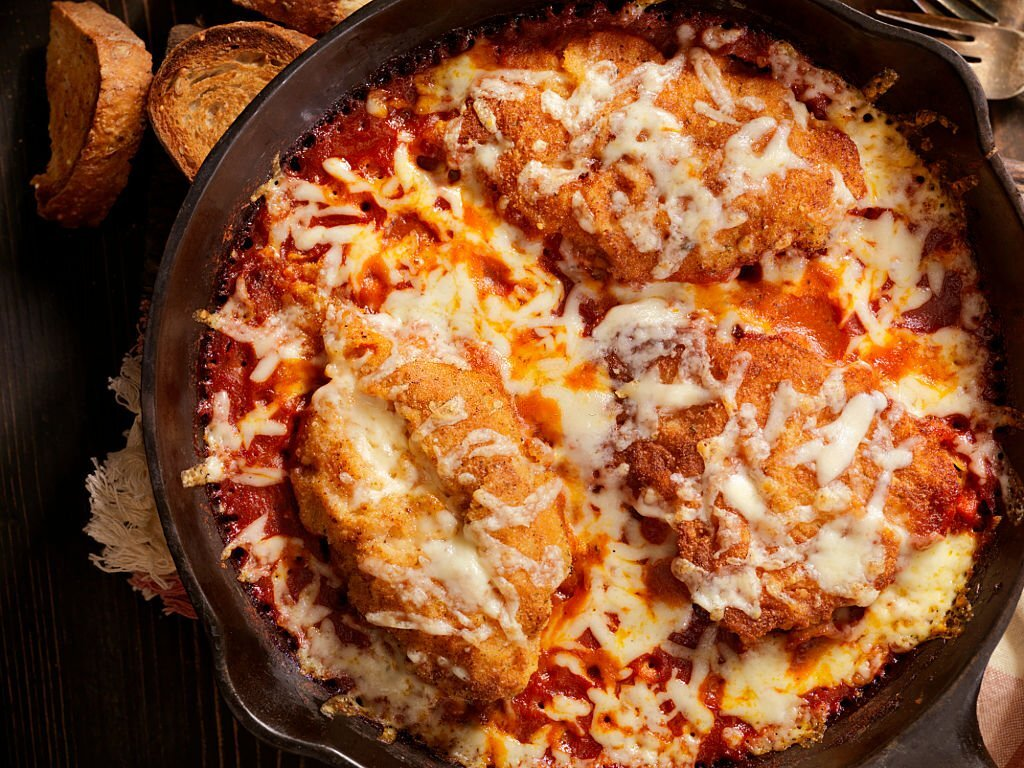 BRIO was established in 2015 with a vision to create a space where people from all walks of life could relish scrumptious food without compromising on their Halal dietary requirements. The founders, a team of passionate foodies, aimed to introduce a unique blend of local and international flavors, accompanied by warm hospitality and a charming ambiance.
The menu at BRIO reflects a fusion of diverse culinary influences. Whether it's breakfast, brunch, lunch, or dinner, each dish is carefully crafted to tantalize the taste buds. From local favorites like Nasi Lemak and Mee Goreng to international delights like Chicken Parmigiana and Truffle Mushroom Pasta, the menu presents an array of options to suit every palate.
At the heart of BRIO's success lies its team of skilled chefs who take immense pride in their craft. Their dedication and creativity are evident in every dish served. They use premium, locally sourced ingredients to create culinary masterpieces that are not only visually appealing but also a delight to savor.
One of BRIO's signature dishes is the "BRIO Platter," a symphony of flavors that showcases an assortment of their best offerings. This platter has become a favorite among regulars and first-time visitors alike, as it allows them to sample a variety of dishes in a single sitting.
As BRIO continues to flourish, they stay attuned to the evolving culinary landscape and the changing preferences of their patrons. Regular menu updates and seasonal specials ensure that there is always something new to explore. The café also embraces technology to enhance the overall experience, with user-friendly online ordering systems and an engaging social media presence.
BRIO stands as a shining example of how a Halal café can not only satisfy the culinary desires of its customers but also foster a sense of community and cultural appreciation. With its delectable offerings, charming ambiance, and dedication to Halal principles, BRIO has earned its place as a culinary gem in the dynamic city of Singapore.
MAXX Coffee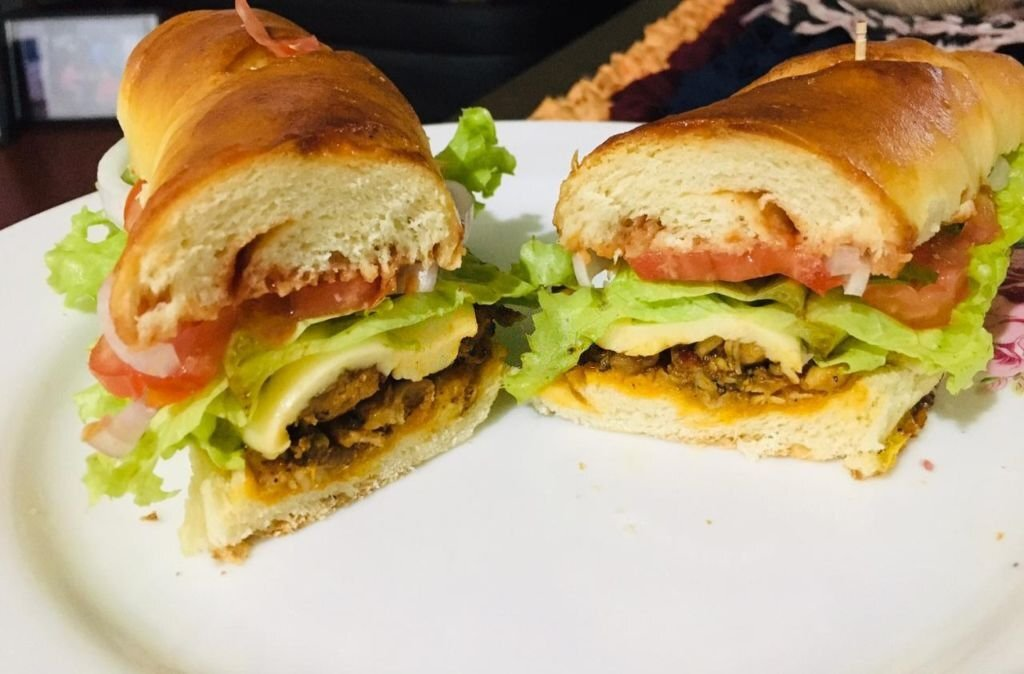 Among the plethora of culinary offerings in this vibrant city, Halal cafes have gained immense popularity among locals and tourists alike. One such gem is MAXX Coffee, a Halal-certified café that offers an exceptional dining experience, combining rich flavors, welcoming ambiance, and a commitment to quality.
The significance of Halal certification cannot be understated for Muslim consumers in Singapore. It ensures that the food and beverages served at MAXX Coffee are prepared in accordance with Islamic dietary laws, free from any non-Halal ingredients or cross-contamination.
MAXX Coffee boasts a diverse and tantalizing menu, making it a popular choice for individuals with different tastes and preferences. Their specialty lies in their exceptional coffee offerings, brewed to perfection using top-quality beans sourced from around the world. From classic lattes and cappuccinos to unique espresso concoctions, MAXX Coffee delivers a range of coffee experiences that leave guests craving for more.
But it's not just about coffee. MAXX Coffee understands the importance of catering to a wide audience, and thus, their menu extends beyond just caffeinated delights. They offer an array of delectable pastries, sandwiches, and light bites, perfect for a quick pick-me-up or a satisfying meal. Whether you're looking for a hearty breakfast or a delightful afternoon treat, MAXX Coffee has got you covered.
MAXX Coffee understands the importance of accessibility and convenience. With multiple locations scattered across Singapore, the café ensures that people from all corners of the city can enjoy their offerings without hassle. Whether you are a local resident or a visitor exploring the city, you are likely to find a MAXX Coffee outlet within easy reach.
MAXX Coffee stands as a shining example of Halal cafes in Singapore, offering an exquisite culinary journey for both coffee aficionados and food enthusiasts. With its Halal certification, diverse menu selection, inviting ambiance, and commitment to community, MAXX Coffee has secured a special place in the hearts of locals and tourists alike.
Mamma Mia Trattoria E Caffé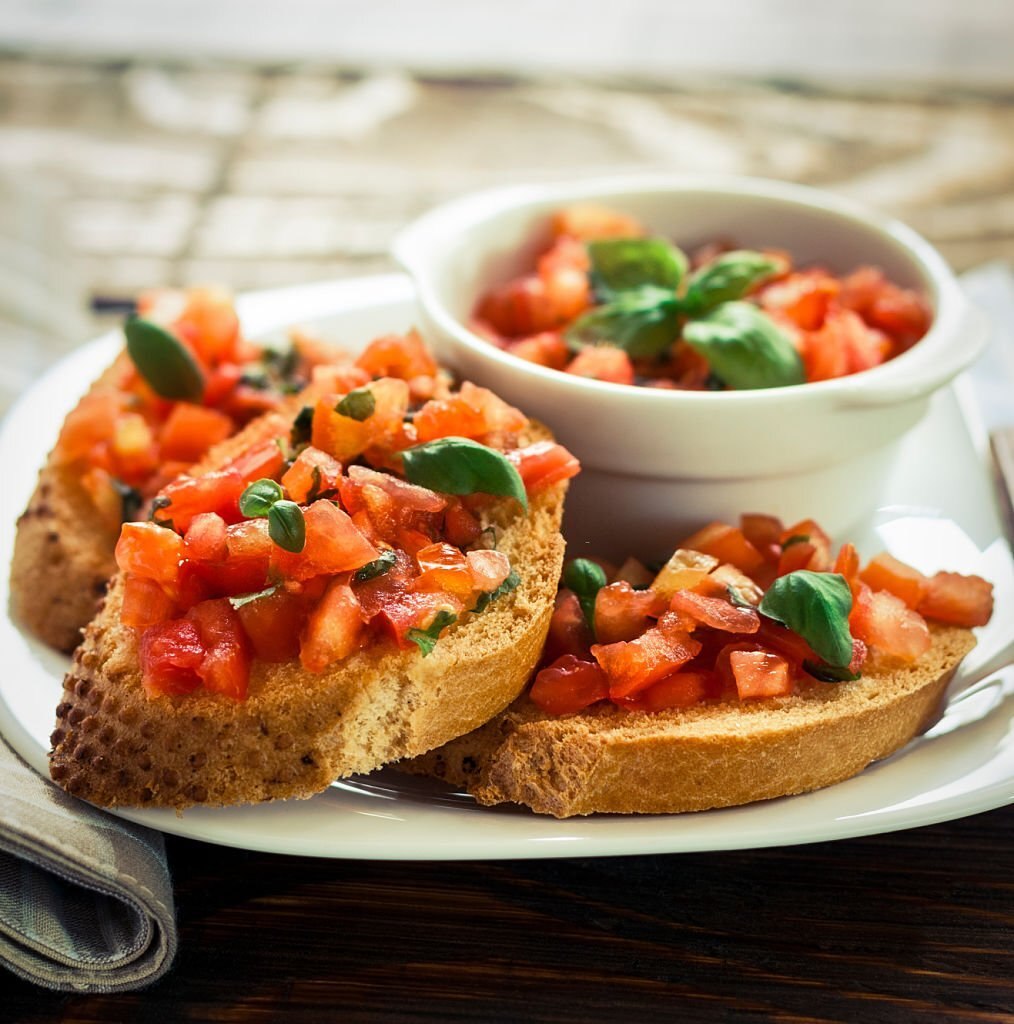 Mamma Mia Trattoria E Caffé is a cozy and inviting eatery, situated in a bustling neighborhood of Singapore. As you step inside, the warm ambiance and rustic decor instantly transport you to the charming trattorias of Italy. The restaurant's welcoming staff ensures that every diner feels at home, making it a perfect spot for family gatherings, casual meetups, or even a romantic dinner.
The heart of any good restaurant lies in its menu, and Mamma Mia Trattoria E Caffé does not disappoint. The culinary team takes immense pride in crafting dishes that celebrate the authentic flavors of Italian cuisine while adhering to halal guidelines.
The menu features a delightful array of options, catering to both meat-lovers and vegetarians. From classic pasta dishes like creamy Carbonara and rich Bolognese to wood-fired pizzas topped with fresh ingredients and flavorsome risottos, the restaurant offers a plethora of choices to suit every palate.
For those seeking lighter options, Mamma Mia Trattoria E Caffé boasts a selection of delectable salads, bruschetta, and antipasti, bursting with Mediterranean flavors. And no Italian meal is complete without some mouth-watering desserts – tiramisu, panna cotta, and gelato are just some of the delightful treats that grace their dessert menu.
Mamma Mia Trattoria E Caffé is undoubtedly a culinary gem in Singapore's bustling food scene. It stands out not only for its commitment to providing halal Italian cuisine but also for its warm hospitality and inviting atmosphere. Whether you're a local resident or a tourist exploring the vibrant city, this halal cafe is a must-visit destination.
So, the next time you find yourself in Singapore and crave a taste of Italy without compromising on halal principles, head over to Mamma Mia Trattoria E Caffé. Be prepared to indulge in a gastronomic journey that celebrates the harmony of cultures and leaves you craving for more.
Fluff Stack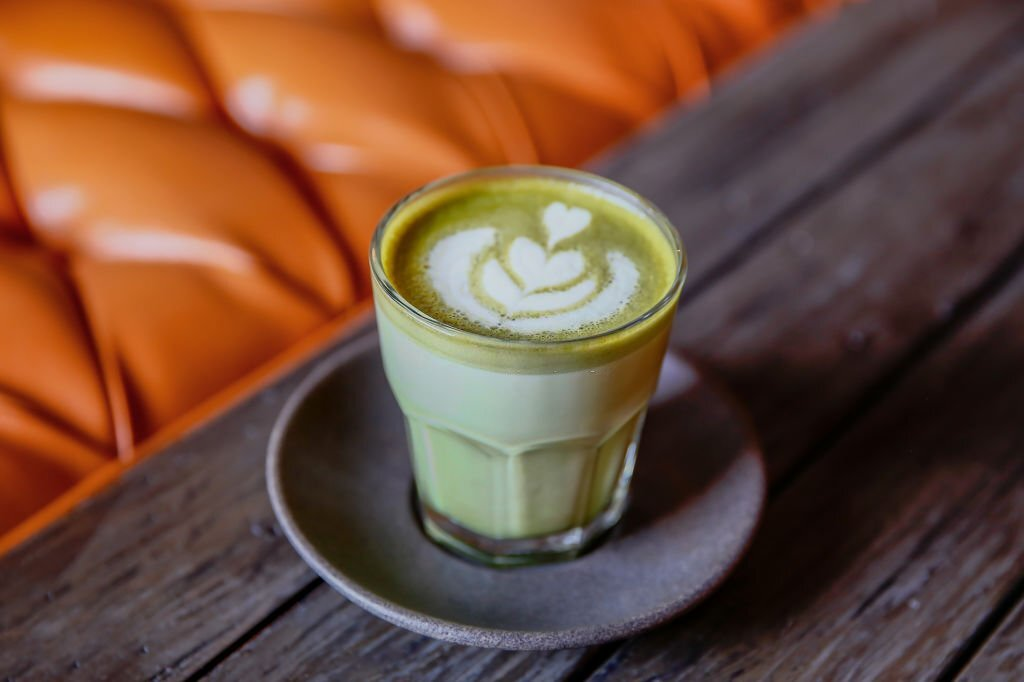 Fluff Stack is a trendy and contemporary halal cafe that has gained a reputation for its delectable soufflé pancakes. Established in 2018, Fluff Stack has been enchanting its customers with its airy and fluffy creations, providing a unique twist on traditional pancakes that have taken Singapore by storm.
At Fluff Stack, the star of the show is undoubtedly their signature soufflé pancakes. These pancakes are unlike any ordinary pancake you might have encountered before. Cooked to perfection, they are characterized by their light, fluffy, and cloud-like texture that literally melts in your mouth.
Fluff Stack's pancakes are available in a variety of flavors, ranging from classic options like Original Fluff, Matcha, and Chocolate to more indulgent choices such as Tiramisu, Mixed Berries, and Speculoos. Each stack is artfully prepared and garnished with a delightful assortment of toppings, creating a feast for both the eyes and the palate.
While the soufflé pancakes are undoubtedly the highlight of Fluff Stack, this halal cafe offers much more to cater to diverse preferences. For those looking for savory options, Fluff Stack offers a selection of delectable mains and sides that won't disappoint. From satisfying pasta dishes to mouthwatering chicken cutlets, there's something for everyone.
Initially launched at Suntec City Mall, Fluff Stack has garnered a loyal following and expanded its presence to several other locations across the island. This expansion reflects the cafe's popularity and showcases its commitment to making its scrumptious treats accessible to more food enthusiasts.
Fluff Stack has undoubtedly earned its reputation as one of Singapore's top halal cafes, thanks to its mouthwatering soufflé pancakes, delightful ambiance, warm service, and commitment to providing halal-certified offerings. For both locals and tourists, a visit to Fluff Stack is an opportunity to embark on a delectable culinary journey that tantalizes the taste buds and creates lasting memories.
Burger Bar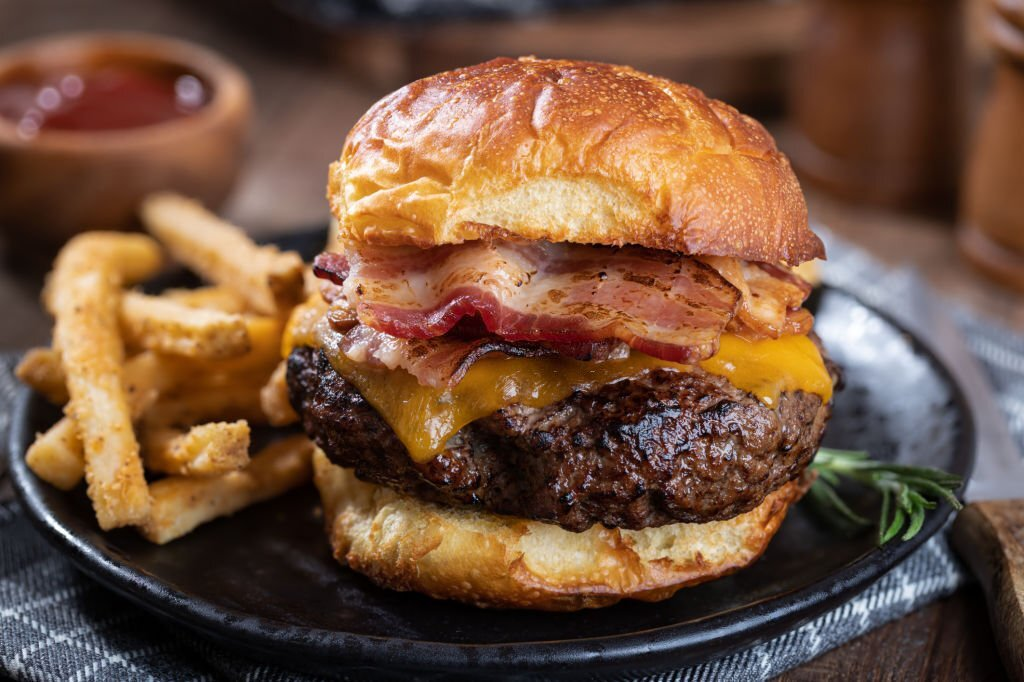 Burger Bar stands out as a haven for burger aficionados seeking a Halal option. The café's commitment to using only Halal-certified ingredients ensures that Muslim patrons can savor their meals without any concerns about dietary restrictions. However, Burger Bar's appeal extends beyond the Muslim community, attracting a diverse range of diners who appreciate high-quality, flavorful burgers made with passion and creativity.
Burger Bar is not your ordinary fast-food joint. It takes the gourmet approach to crafting burgers, elevating the classic comfort food to a whole new level. Each burger on the menu is thoughtfully curated with a harmonious blend of ingredients that tantalize the taste buds and leave patrons craving more.
Burger Bar understands that individual tastes can vary significantly, and that's why its menu offers an impressive range of options to cater to diverse preferences. From succulent beef patties and tender chicken fillets to vegetarian and vegan alternatives, every guest can find their perfect match at Burger Bar.
Among the highlights of Burger Bar's menu are its signature creations that have become fan favorites. One of the most raved-about burgers is the "BBQ Bacon Bliss," featuring a juicy beef patty topped with caramelized onions, crispy turkey bacon, and a tangy barbecue sauce that delights the senses. Another crowd-pleaser is the "Zesty Zinger," a fiery chicken burger infused with aromatic spices and a zesty mayo dressing.
In addition to the tempting signature burgers, Burger Bar allows patrons to unleash their culinary creativity with a build-your-own-burger option. Customers can choose their preferred protein, toppings, sauces, and buns, creating a personalized masterpiece tailored to their unique tastes.
While burgers are the star of the show, Burger Bar doesn't stop there. The café also offers an array of tantalizing sides to complement the main dishes, such as crispy sweet potato fries, golden onion rings, and refreshing salads.
Burger Bar stands out as a shining example of Singapore's diverse and inclusive food culture. Its commitment to serving Halal gourmet burgers has not only delighted the Muslim community but has also won the hearts of food enthusiasts from all backgrounds. Offering a delectable range of signature creations and customization options, Burger Bar provides a burger experience that is both satisfying and memorable.
The Fabulous Baker Boy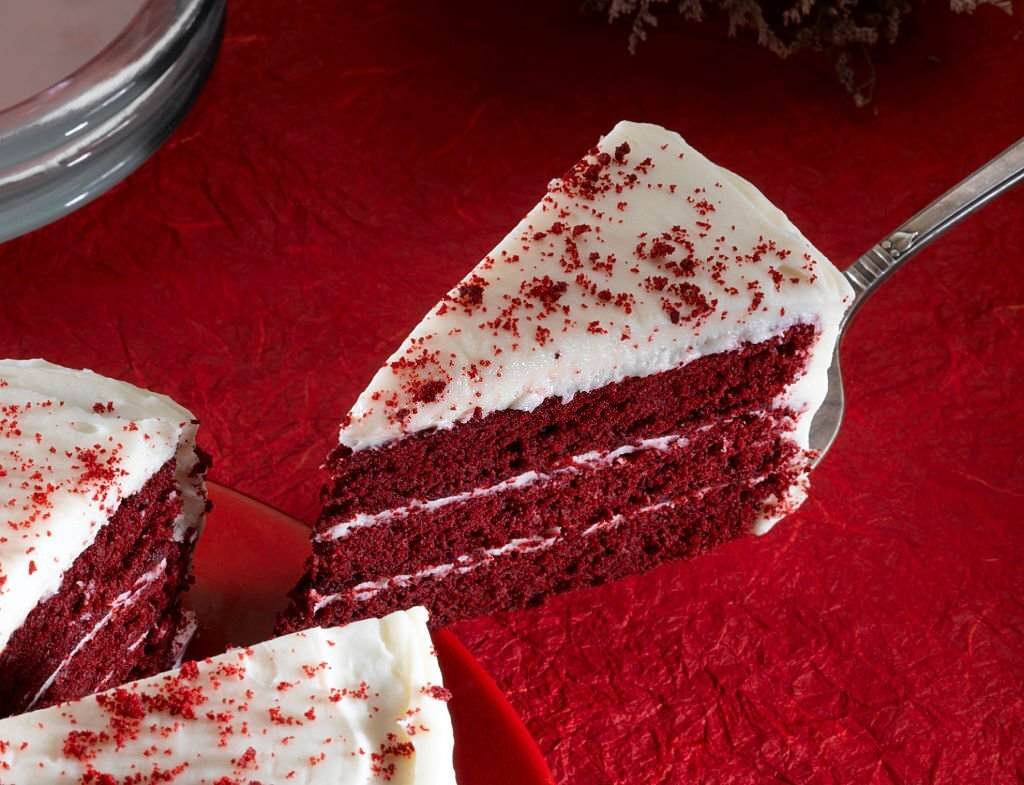 Nestled within the scenic surroundings of the Aliwal Arts Centre in the culturally vibrant Kampong Glam neighborhood, The Fabulous Baker Boy (TFBB) came to life in 2012. Originally conceived by charismatic baker Juwanda Hassim, TFBB was envisioned as a haven for people to come together and indulge in mouthwatering bakes, delightful meals, and exquisite beverages – all crafted with passion and creativity.
One of the cornerstones of TFBB's success lies in its commitment to being a halal-certified cafe. This certification ensures that all food and beverage items served adhere to Islamic dietary guidelines, making it an inviting and inclusive space for Muslims and non-Muslims alike. The cafe's kitchen is carefully managed to avoid cross-contamination, assuring patrons of the integrity of their halal offerings.
As the name suggests, The Fabulous Baker Boy is celebrated for its heavenly array of baked goods. Their tantalizing selection of cakes, pastries, and sweet treats is enough to satisfy even the most discerning sweet tooth. From classic red velvet and rich chocolate cakes to creative and innovative seasonal creations, each indulgence is crafted with meticulous attention to detail, ensuring a delightful experience with every bite.
Beyond its luscious desserts, TFBB boasts a diverse menu of savory delights that are sure to appease even the most ravenous appetites. From hearty breakfast platters and gourmet sandwiches to flavorsome pasta dishes, each item on the menu reflects the chef's dedication to using quality ingredients and combining them to perfection.
TFBB also nurtures a strong sense of community spirit, supporting local artists and performers by hosting regular art exhibitions, live performances, and even workshops. This adds an enriching dimension to the cafe, making it a hub for creativity and culture in addition to being a culinary delight.
Whether you're craving an exquisite dessert, a hearty meal, or simply a welcoming environment to relax and connect with others, The Fabulous Baker Boy has everything you need to make your dining experience fabulous. So, the next time you find yourself in Singapore's Kampong Glam, be sure to indulge in the divine offerings of this halal cafe, and you'll leave with your heart and taste buds thoroughly satisfied.
Good Bites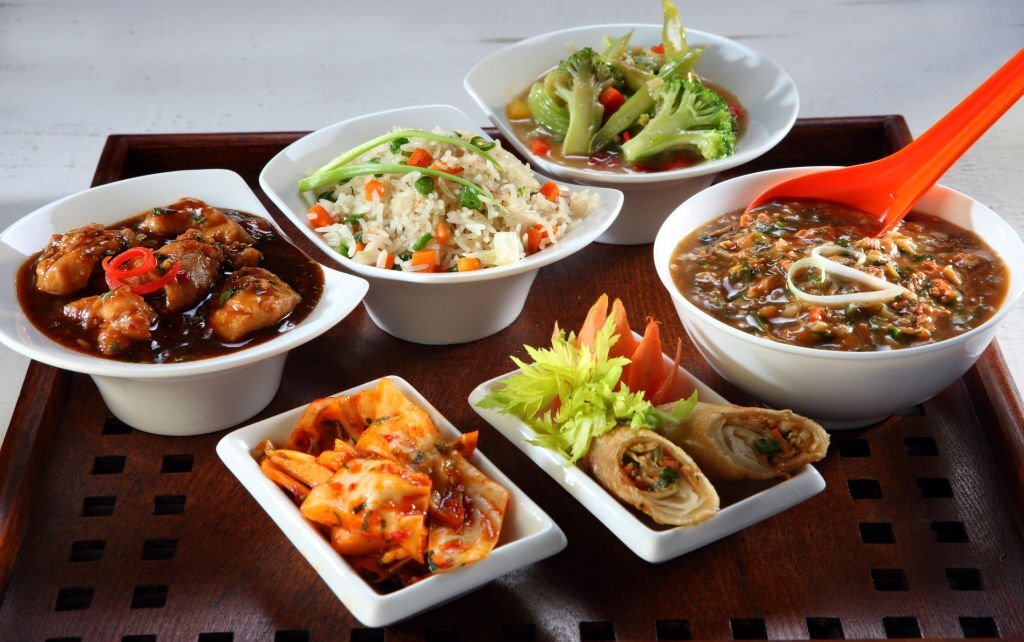 Singapore's multicultural landscape provides an exquisite opportunity for cafes to infuse various ethnic flavors into their dishes. Good Bites cafes expertly blend Malay, Indian, Chinese, and Middle Eastern influences to create a diverse menu that is both authentic and appealing. From traditional Nasi Lemak to innovative fusion desserts, these cafes offer a unique culinary experience that reflects Singapore's rich cultural heritage.
One of the defining features of Good Bites cafes is their diverse menu offerings. Whether you're in the mood for hearty traditional dishes or contemporary fusion creations, these cafes have something for everyone. From succulent Satay and aromatic Biryanis to mouthwatering Burgers and Instagram-worthy desserts, the choices are abundant, ensuring that every visit is a delightful surprise.
For Muslim diners, the assurance of Halal certification is paramount. Good Bites cafes take pride in obtaining proper certifications to guarantee the authenticity and adherence to Islamic dietary laws. In addition to being Halal-certified, many of these cafes also focus on offering healthier options, using quality ingredients and promoting balanced nutrition in their menu items.
In the digital age, the success of a cafe is often intertwined with its online presence. Good Bites cafes have taken full advantage of social media platforms, showcasing their mouthwatering dishes and aesthetically pleasing interiors. With countless food bloggers and influencers sharing their experiences online, these cafes have gained significant attention and continue to attract food enthusiasts from all over.
For locals and visitors alike, exploring the delightful offerings at Good Bites cafes is an opportunity to savor the flavors of Singapore while reveling in the joy of sharing a meal with loved ones in a warm and welcoming atmosphere. So, if you're a food lover seeking an unforgettable experience, head to these Halal cafes and treat yourself to a culinary adventure like no other.
Conclusion
Halal cafes in Singapore have emerged as vibrant hubs of cultural diversity, culinary innovation, and community bonding. Through their commitment to serving Halal-certified cuisine, these cafes have not only catered to the needs of the Muslim community but also welcomed individuals from all walks of life, fostering a spirit of inclusivity and harmony.
The growth of Halal cafes in Singapore reflects the country's dedication to embracing its multicultural identity and promoting a harmonious coexistence of diverse traditions. The increasing demand for Halal options has spurred creativity and excellence among cafe owners and chefs, resulting in a delightful array of delectable dishes that cater to various palates.
These cafes have become more than just places to eat; they are social hubs where friends and families gather, and strangers become friends over shared meals. The warm hospitality and inviting ambience of Halal cafes have played a pivotal role in nurturing a sense of unity among people from different backgrounds, fostering meaningful connections that transcend cultural barriers.