The delightful world of Halal brunch in the bustling city of London, where the art of leisurely mid-morning dining meets the rich flavors of Islamic cuisine. Brunch has become an increasingly popular mealtime choice for food enthusiasts and socialites alike, and the demand for Halal-certified options has given rise to a plethora of delectable offerings across the city. From the chic neighborhoods of Mayfair and Chelsea to the vibrant streets of East London and beyond, these establishments serve up a delightful array of brunch delights that celebrate the diverse cultural influences that make London a melting pot of flavors. In this article, we embark on a flavorful journey through the realm of Halal brunch in London, uncovering the hidden gems and celebrated venues that redefine this iconic meal with a touch of Islamic culinary heritage. Whether you're a brunch connoisseur or a curious food lover eager to explore new tastes, these Halal brunch spots are sure to charm your senses and leave you with a newfound appreciation for the leisurely and mouthwatering affair that awaits you in the heart of the city.
Top 7 Halal Brunch in London
Sunday in Brooklyn
Blu Ivy Cafe
Latana Cafe
Balance Kitchen
CERU
Popina
Egg Land
Sunday in Brooklyn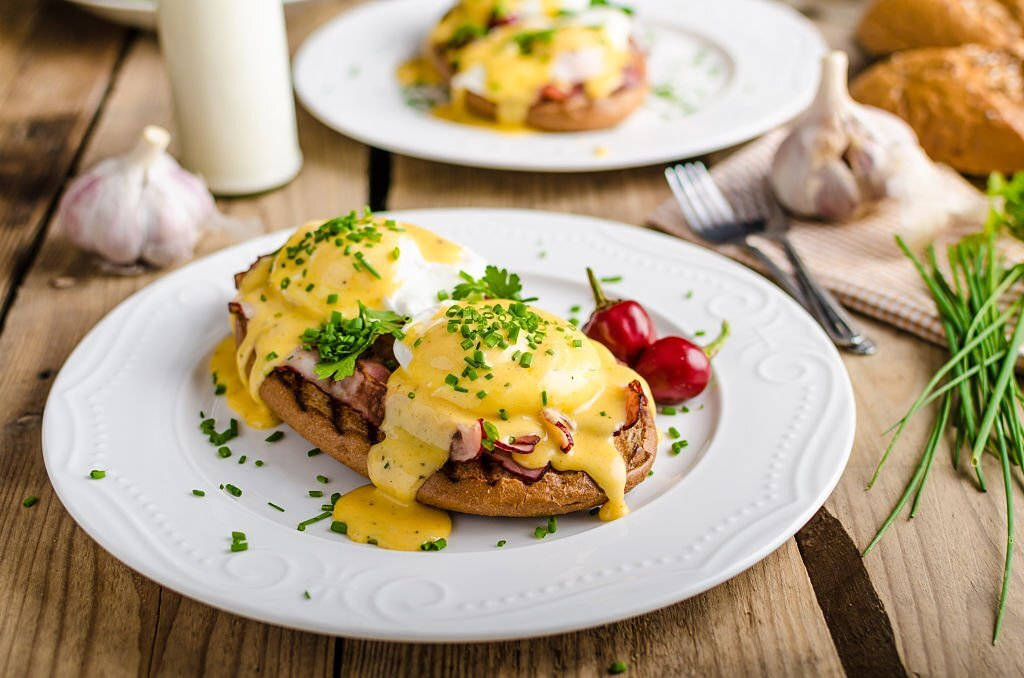 Sunday in Brooklyn is an American restaurant located in the charming neighborhood of Notting Hill, London. Established in 2016, this eatery quickly became a beloved fixture in New York's dining scene before expanding to its first international location in London. Founded by Todd Enany, Adam Landsman, and chef Jaime Young, Sunday in Brooklyn offers an exquisite menu of American-inspired dishes served throughout the day, making it an ideal destination for a delightful brunch experience.
The restaurant's ambiance is both inviting and relaxed, with a greenery-trimmed space that adds to the overall charm. From creative takes on burgers and ribs to flavorful brunch classics, the menu caters to various tastes and preferences. However, it's essential to note that Sunday in Brooklyn does not serve halal meats. Nevertheless, they do offer a variety of vegetarian options to ensure a delightful experience for all diners.
For those seeking a memorable brunch, the menu boasts delectable highlights such as Sunday Pancakes, which are single pancakes priced at £9. Other must-try dishes include the cafe's signature brunch options like avocado toast and eggs benedict, along with a range of refreshing beverages to complement the flavorsome meal.
If you're looking for more halal brunch spots in London, the city offers a diverse array of options. Some popular choices include Dishoom, Bermondsey Larder, Cafe Kitsune by Pantechnicon, Grounded, Blu Ivy Cafe, and Lantana. These establishments also offer a delightful fusion of flavors and culinary experiences for brunch enthusiasts.
Sunday in Brooklyn is a must-visit destination for brunch lovers in London. With its American-inspired dishes, welcoming ambiance, and diverse menu, it promises a memorable and enjoyable experience for all who venture there. Whether you're a local or a tourist exploring the city, Sunday in Brooklyn is sure to leave a lasting impression on your taste buds and create fond memories of your time in Notting Hill.
Blu Ivy Cafe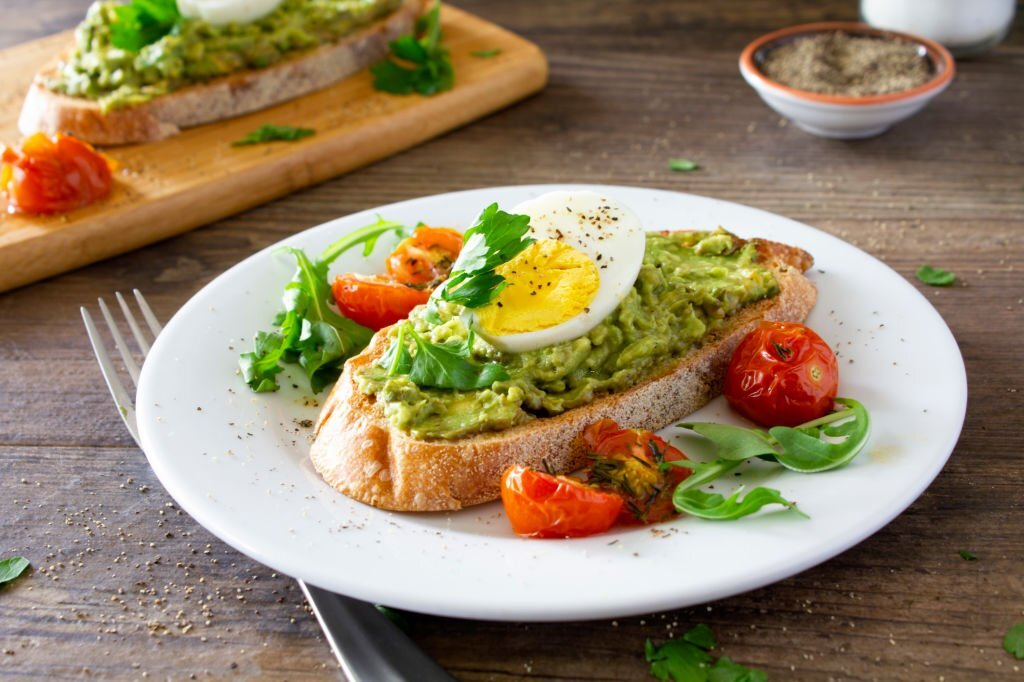 Blu Ivy Cafe, located in Bethnal Green, London, is a delightful eatery that has captured the hearts of locals and visitors alike. Offering an aesthetically pleasing ambiance and serving delectable dishes, Blu Ivy Cafe has become a go-to destination for those seeking a delightful halal brunch experience.
The cafe opens its doors at 8 am and welcomes guests until 6 pm from Monday to Friday, with extended hours on the weekend until 6 pm. Located just a short walk from Victoria Park, the cafe offers a serene escape from the bustling city life, making it an ideal spot for a relaxing brunch.
The interior of Blu Ivy Cafe is a visual treat, featuring a dainty and colorful fixture that sets the mood for a pleasant dining experience. The cafe's outdoor seating area allows patrons to enjoy their meals amidst the refreshing London air, further enhancing the overall dining experience.
Blu Ivy Cafe prides itself on its excellent customer service, making every guest feel welcome and valued. The friendly staff ensures that each order is served promptly, providing impeccable service to create a memorable visit for all diners.
The cafe offers a diverse menu, ranging from delightful breakfast plates to light bites and refreshing beverages. While Blu Ivy Cafe is not fully halal, it still caters to the diverse palates of its visitors. It offers a range of dishes, including halal options, to provide a satisfying brunch experience for all guests.
For those craving the classic English breakfast, Blu Ivy Cafe serves up an amazing halal English breakfast that leaves diners satisfied and energized for the day ahead. From perfectly cooked eggs to savory sausages and crispy bacon, the breakfast plate is a must-try for those looking to indulge in a hearty and halal morning meal.
Blu Ivy Cafe is also an excellent choice for a romantic date or a relaxing weekday treat. The cafe's charming ambiance and delicious offerings create a delightful experience, making it a preferred destination for both locals and tourists.
Latana Cafe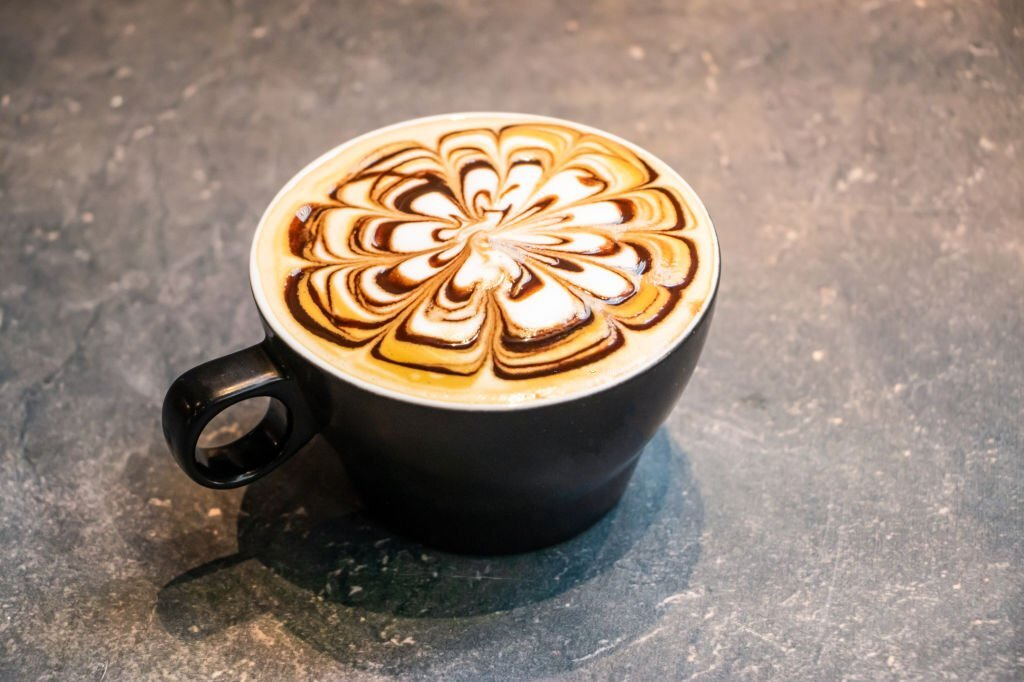 Lantana Cafe is an Australian-style eatery that has brought a little taste of Down Under to the heart of London. With multiple locations, including near London Bridge, Fitzrovia, and Shoreditch, Lantana has become a popular choice for those seeking a delightful halal brunch experience.
The cafe's interior boasts an upbeat and inviting vibe, capturing the essence of Australian hospitality. With its rustic and cozy ambiance, Lantana provides the perfect setting for a relaxed and enjoyable brunch with friends and family.
One of the highlights of Lantana Cafe is its diverse and mouthwatering menu. From classic Australian brunch dishes to innovative creations, there's something for everyone. The cafe offers several options for halal brunch, ensuring that all diners can indulge in a delectable meal.
Lantana takes pride in its coffee culture, offering a range of expertly crafted coffees that pair perfectly with their brunch offerings. Whether you prefer a velvety flat white or a bold long black, Lantana's baristas are dedicated to delivering a memorable coffee experience.
For those visiting the London Bridge location, Lantana's bottomless brunch option is a must-try. This option allows guests to enjoy unlimited servings of selected dishes and drinks, making it a fantastic choice for brunch enthusiasts.
The friendly and attentive staff at Lantana Cafe ensure that every diner feels welcome and well-cared-for. They strive to create a warm and enjoyable atmosphere for all guests, adding to the overall dining experience.
Lantana Cafe's commitment to quality and creativity extends to its delectable dishes. Whether you're craving the famous smashed avocado on toast or want to try something new like their hot chicken sandwiches, Lantana is sure to satisfy your taste buds.
The cafe's multiple locations make it easily accessible for locals and tourists alike, making it a go-to destination for anyone looking to experience a taste of Australia while in London.
Lantana Cafe stands out as a charming Australian-inspired eatery that offers a delightful halal brunch experience in London. With its inviting ambiance, diverse menu, and dedication to excellent coffee, Lantana has earned its reputation as a must-visit brunch spot for those looking to savor a little piece of Australia in the heart of London.
Balance Kitchen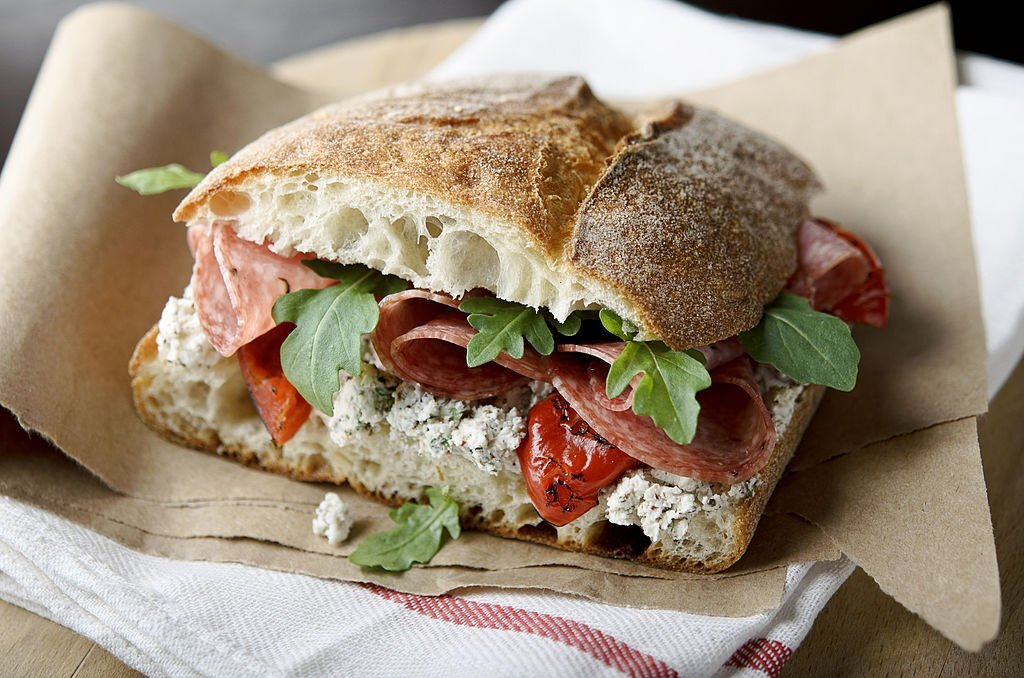 When it comes to halal brunch spots in London, Balance Kitchen stands out as a haven for food enthusiasts seeking a modern take on Mediterranean street food. Located at 42-43 Lower Marsh, South Bank, London SE1 7RG, Balance Kitchen has become a popular destination for those in search of delicious and balanced brunch options.
Balance Kitchen opens its doors 7 days a week, offering a delightful selection of breakfast, brunch, and light dinner options. Whether you're starting your day with a wholesome breakfast or enjoying a leisurely brunch with friends, Balance Kitchen has something to suit every palate.
The menu at Balance Kitchen is thoughtfully curated, showcasing a fusion of Mediterranean flavors with modern twists. From classic dishes to innovative creations, each offering is designed to provide a balanced and satisfying culinary experience.
The cafe takes pride in its Mediterranean roots, offering a unique twist on traditional street food. Guests can expect a variety of flavors from the region, including vibrant spices, fresh herbs, and wholesome ingredients.
One of the highlights of Balance Kitchen's menu is its halal brunch options. The cafe ensures that all diners can enjoy a diverse range of dishes, maintaining a halal-friendly environment that accommodates different dietary preferences.
Balance Kitchen's interior exudes a modern and inviting ambiance, providing guests with a comfortable and enjoyable setting to savor their meals. Whether you're dining in, taking out, or ordering for delivery, the cafe's warm and welcoming atmosphere adds to the overall dining experience.
Balance Kitchen caters to health-conscious diners, offering a variety of wholesome and nutritious options. The cafe's commitment to providing balanced meals reflects its dedication to promoting a healthy lifestyle through its culinary offerings.
Balance Kitchen has undoubtedly earned its place as one of the best halal brunch spots in London. With its modern take on Mediterranean street food, welcoming ambiance, and health-conscious approach, the cafe has captured the hearts and taste buds of food enthusiasts across the city.
CERU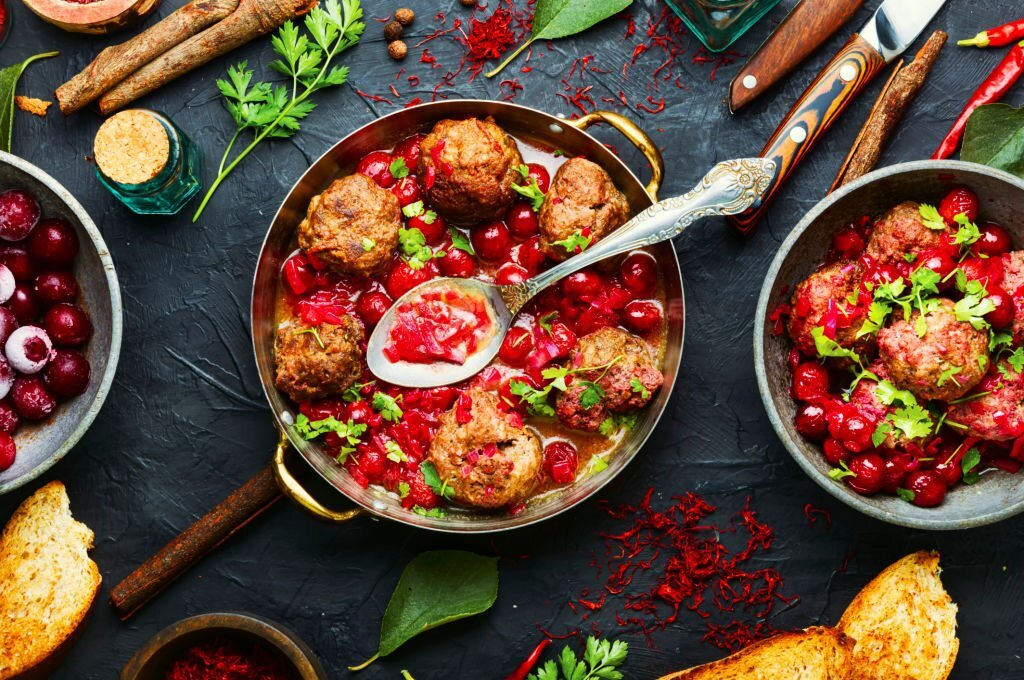 CERU, a hidden gem nestled in the heart of South Kensington, promises an exotic dining experience that blends the flavors of the southeastern corner of the Mediterranean. This Middle Eastern restaurant offers a captivating fusion of Levantine cuisine with a modern twist, making it a go-to destination for halal brunch enthusiasts.
CERU has gained recognition as a completely halal brunch restaurant, making it a top choice for Muslim diners seeking an authentic and delectable experience. From the moment you step foot in this charming and modern diner, you'll be transported to the vibrant streets of the Mediterranean.
The menu at CERU caters to all palates, featuring a wide array of dishes that celebrate the rich and diverse flavors of the Eastern Mediterranean. Guests can indulge in dishes such as the signature Lamb Shoulder, slow-roasted for five hours in a secret blend of spices, or the Karides, succulent king prawns sautéed with spicy tomato, dill, and fenugreek.
For those who prefer a Middle Eastern-style breakfast with a twist, CERU offers delightful options such as the Persian Kafta, aromatic spiced beef patties that tantalize the taste buds.
CERU takes pride in sourcing all its meat from certified halal suppliers in the UK. The dedication to using halal-certified meat ensures that all diners can indulge in a delightful culinary journey without any compromise on their dietary preferences.
The ambiance at CERU complements the culinary experience, creating an atmosphere that is both warm and inviting. The restaurant's prime location near some of London's best museums and the shops of Knightsbridge makes it an ideal spot for a leisurely brunch with friends and family.
CERU's culinary creations have garnered rave reviews, with diners praising the good atmosphere, flavorful dishes, and friendly staff. The restaurant's extensive menu and delectable offerings continue to draw food enthusiasts from near and far, eager to indulge in the rich and diverse flavors that the Eastern Mediterranean has to offer.
To end your halal brunch on a sweet note, don't miss CERU's lpsola dessert, a heavenly combination of ginger and coconut creme. The exquisite presentation and delightful flavors are sure to leave a lasting impression.
For those in search of an ultimately best halal breakfast in London, CERU stands out as a must-visit destination. From the carefully curated menu to the modern ambiance, CERU promises an unforgettable culinary journey through the flavors of the Eastern Mediterranean.
Popina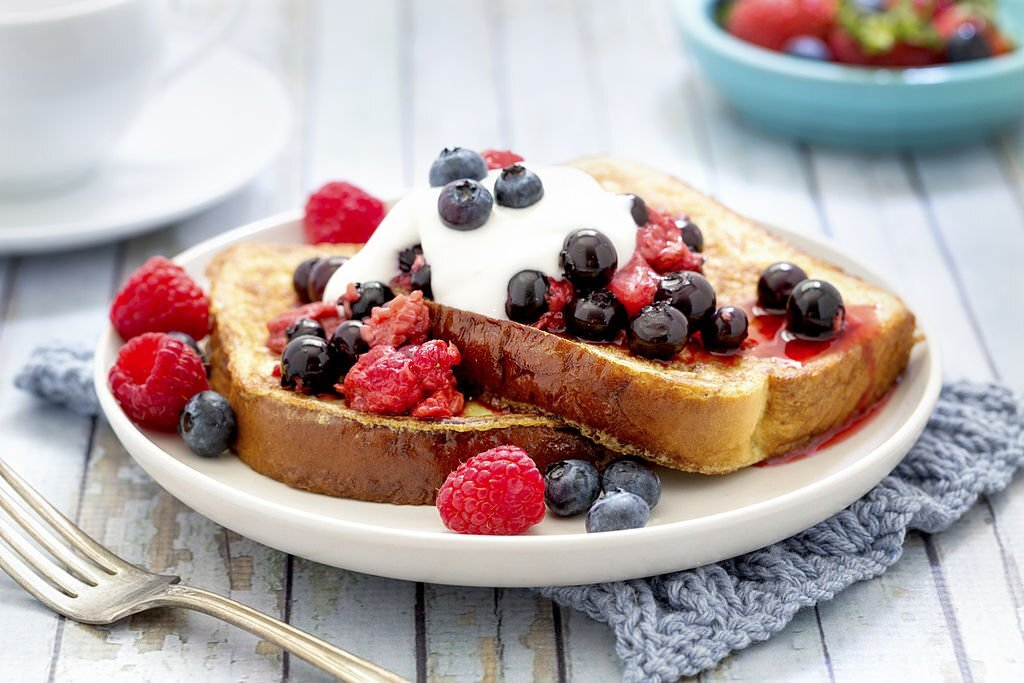 In the heart of Mayfair, London, Popina has become a go-to destination for halal brunch enthusiasts seeking a delightful and contemporary culinary experience. This artisan bakery and cafe-deli has earned its reputation for serving up delectable breakfast and brunch options that cater to diverse palates.
Popina has garnered recognition as an award-winning artisan bakery and cafe-deli, attracting locals and visitors alike. From its warm and welcoming ambiance to its mouthwatering menu, the eatery offers an all-day dining experience that combines international fare and pastry, along with a selection of teas and coffees.
One of the highlights of Popina is its Halal brunch menu, offering a fusion of flavors that truly resonate with contemporary art of cooking. Diners can indulge in the signature Full English Popina style, which includes halal options for those with dietary preferences. Additionally, guests can relish the delightful Sesame Ginger Chicken Dumplings, Lamb and Kimchi Dumplings, and the mouthwatering Nutella and Marshmallow Melt.
Popina's French Toast is a favorite among brunch-goers, featuring a sumptuous Forest Berry Compote topped with sour cream and maple syrup. For those with a penchant for savory pastries, the Broccoli and French Bean option is a savory delight worth savoring.
Popina goes the extra mile to ensure a delightful brunch experience for all its patrons. The restaurant offers an array of daily salads that allow diners to indulge in fresh and wholesome flavors. Moreover, the Popina Truffle Brownie and Sweet Pastry options serve as perfect accompaniments for those with a sweet tooth.
For those seeking halal dining options in Mayfair, Popina is a standout choice. The restaurant offers plenty of halal options, and the staff is more than willing to accommodate specific dietary requests.
The eatery operates on a walk-in basis, encouraging guests to visit and relish the culinary delights spontaneously. With the restaurant open every day from 8 am to 3 pm, Popina ensures that guests can enjoy a delicious breakfast or brunch at their convenience.
The warm and inviting atmosphere at Popina is enhanced by friendly staff who provide attentive service. Patrons can indulge in a leisurely brunch experience, savoring the flavors and soaking in the cozy ambiance.
Popina has undoubtedly left its mark on the London halal brunch scene. For locals and tourists looking to embark on a culinary adventure, this eatery offers a memorable experience that celebrates delicious cuisine and contemporary cooking.
Egg Land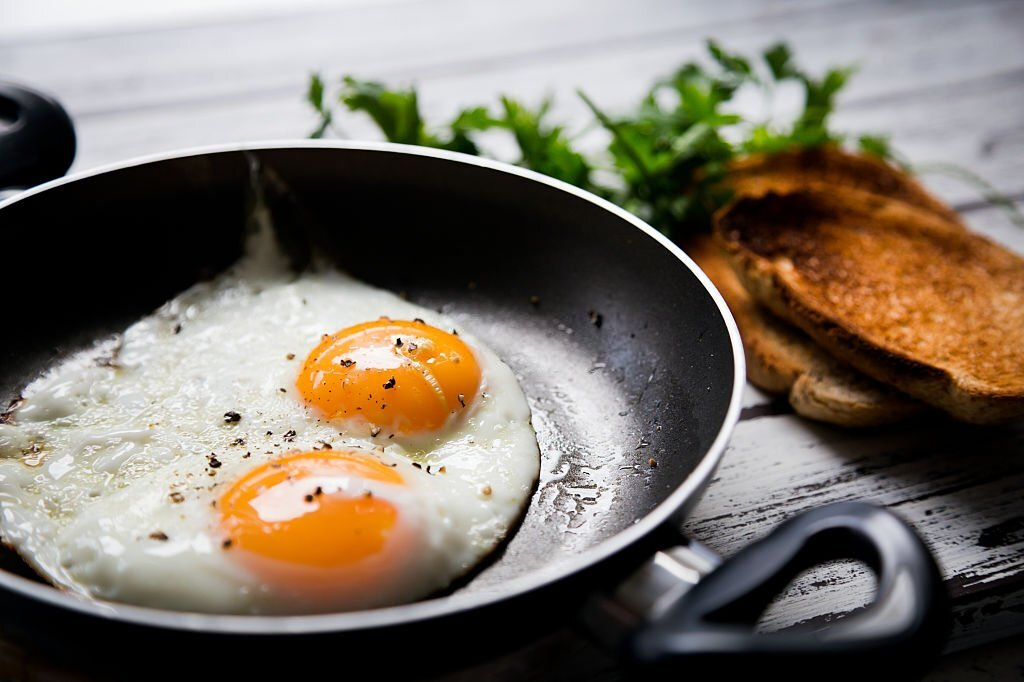 Located in the bustling neighborhood of Fitzrovia, London, Egg Land has carved a niche for itself as an egg-centric halal brunch spot, serving up an array of delightful and egg-stravagant dishes. With a focus on fresh, halal ingredients and a creative menu, Egg Land has become a go-to destination for those seeking a unique and satisfying brunch experience.
True to its name, Egg Land's menu revolves around the star ingredient, eggs. From breakfast to lunch, and even dinner, eggs take center stage in a variety of mouthwatering dishes. Whether you're a fan of classic egg preparations or looking to try something new, Egg Land has got you covered.
Egg Land boasts a selection of gourmet buns and bread that serves as the perfect canvas for their egg creations. The soft and flavorful buns complement the egg-centric fillings, resulting in a delightful and wholesome brunch experience.
Egg Land takes pride in offering halal food options, ensuring that all meats served are certified halal. Moreover, the restaurant is also a haven for vegetarians, with several delectable plant-based options available on the menu.
For those seeking a traditional breakfast experience, Egg Land offers a hearty Full English Breakfast that includes all the classic elements, prepared with a halal twist. From perfectly cooked eggs to well-seasoned halal meats, it's a breakfast that leaves no cravings unfulfilled.
Beyond the classic breakfast options, Egg Land features an extensive menu with a wide range of egg-centric delights. From mouthwatering egg pots to creative egg-based buns, there's something to please every palate. Whether you prefer your eggs poached, scrambled, or fried, Egg Land has a dish for you.
In addition to their sumptuous menu offerings, Egg Land believes in giving back to the community. The restaurant regularly hosts "Eat for charity" events, where a portion of the proceeds is donated to various charitable causes. Diners can indulge in a delicious meal while contributing to a noble cause.
Egg Land prides itself on providing a friendly and welcoming atmosphere. The staff's warm hospitality ensures that guests feel right at home, making the dining experience all the more enjoyable.
Egg Land continuously updates its menu with innovative egg creations. Collaborating with Sohail Ahmad, a British-Afghan Pro Boxer, the restaurant has crafted unique dishes that cater to diverse tastes and preferences.
Eggland's eggs-traordinary culinary delights and commitment to quality and halal options make it a standout halal brunch spot in London. For those looking to embark on a delightful egg-centric culinary journey, Egg Land promises an unforgettable experience.
Conclusion
The world of Halal brunch in London offers a delightful and flavorful experience that showcases the city's commitment to culinary diversity and inclusivity. These Halal-certified brunch spots have elevated the art of mid-morning dining, presenting a tantalizing fusion of flavors that cater to a wide range of tastes while adhering to Islamic dietary guidelines. From the savory delights of traditional English breakfast with a Halal twist to the mouthwatering Middle Eastern shakshuka and beyond, these establishments have mastered the art of crafting brunch dishes that leave a lasting impression on both locals and visitors.
Beyond just offering delicious food, these venues create a warm and welcoming ambiance, providing a perfect setting for socializing and indulging in leisurely meals. Whether you're a brunch connoisseur or a curious food lover eager to explore new tastes, venturing into the world of Halal brunch in London promises an exceptional culinary adventure that will linger in your taste buds and heart alike.
So, the next time you seek a delightful mid-morning dining experience, be sure to explore these hidden gems and celebrated venues, as they promise to gratify your taste buds and leave you with cherished memories of a truly memorable gastronomic journey through the heart of London.