London, a city known for its captivating history and bustling cosmopolitan atmosphere, has also earned a reputation as a culinary paradise that caters to a diverse array of tastes and preferences. For those seeking a delightful gastronomic experience without breaking the bank, the realm of affordable Halal restaurants offers a plethora of options that promise to satisfy both the discerning foodie and the budget-conscious diner. With a growing demand for Halal-certified cuisine, these establishments have carved a niche in the city's dining scene, providing delectable dishes that adhere to Islamic dietary guidelines while remaining accessible to all. Whether you're a local resident or a curious traveler, get ready to indulge in a diverse range of flavors that represent the multicultural essence of this vibrant metropolis.
Top 6 Affordable Halal Restaurants in London
Patara
Ping Pan Asian
Siirgista Bro's
Hankie's Cafe
Alounak
Banana tree
Patara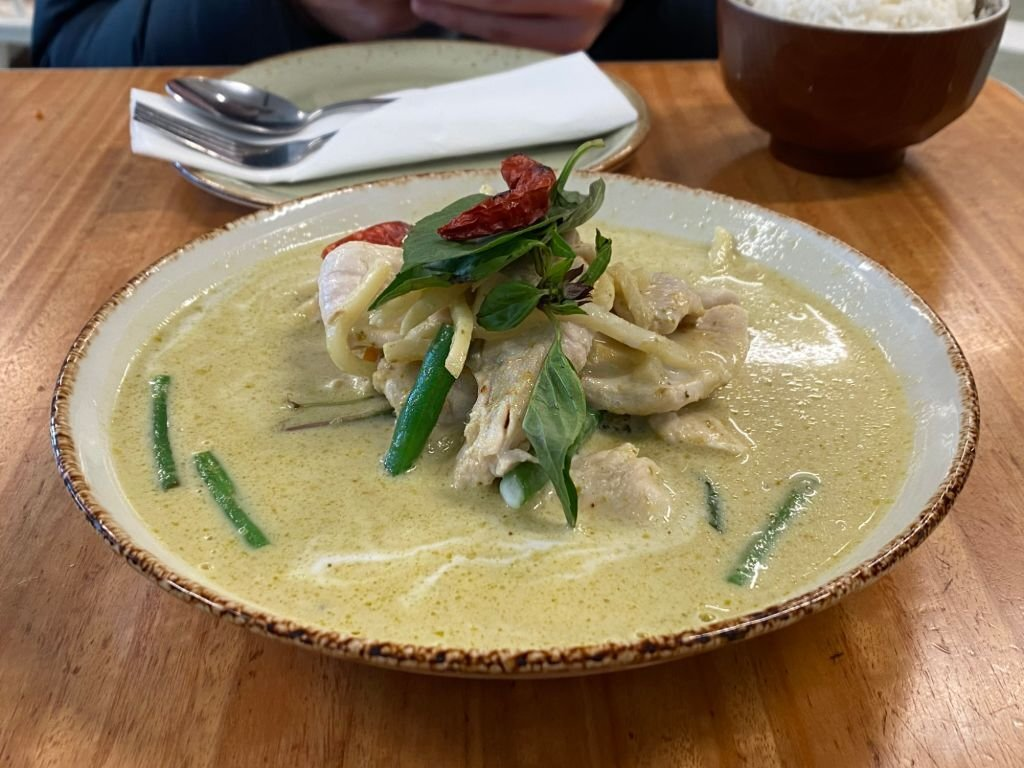 For those seeking a delectable Thai dining experience with the assurance of halal cuisine, Patara stands as a shining gem among London's gastronomic landscape. With its elegant ambiance, diverse menu, and commitment to serving halal food, Patara has become a favorite destination for food enthusiasts in search of an unforgettable culinary journey.
Patara boasts several branches across the city, each offering a warm and inviting atmosphere that sets the stage for a delightful dining experience. From its Soho location on Greek Street to the bustling Oxford Circus and South Kensington outlets, Patara's stylish settings welcome guests into a world of Thai flavors.
What sets Patara apart is its dedication to serving halal food, ensuring that all its chicken dishes are halal. The restaurant's commitment to adhering to halal standards provides Muslim diners with a wide array of choices, offering peace of mind without compromising on taste and quality.
Patara's menu is a symphony of authentic Thai flavors, featuring a diverse selection of dishes that cater to various palates. From traditional favorites like Pad Thai and Green Curry to lesser-known delicacies, each dish is crafted with precision and artistry, delighting taste buds with every bite.
Patara's dedication to exceptional service and flavorsome cuisine has earned it rave reviews and loyal patrons. Guests appreciate the restaurant's friendly staff, fast service, and immaculate cleanliness, creating a memorable dining experience from start to finish.
Whether it's a romantic date night or a casual gathering with friends, Patara offers an ideal setting for any occasion. The restaurant's warm ambiance, coupled with the vibrant energy of its bustling locations, adds to the overall charm of the dining experience.
For those craving a luxurious Thai feast with halal options, Patara stands as a beacon of culinary excellence. The restaurant's dedication to halal food, combined with its sophisticated ambiance and diverse menu, makes it a must-visit destination for both locals and tourists alike.
Patara represents the perfect fusion of Thai culinary expertise and halal sensibilities, providing a haven for food enthusiasts seeking an exceptional dining adventure.
Ping Pan Asian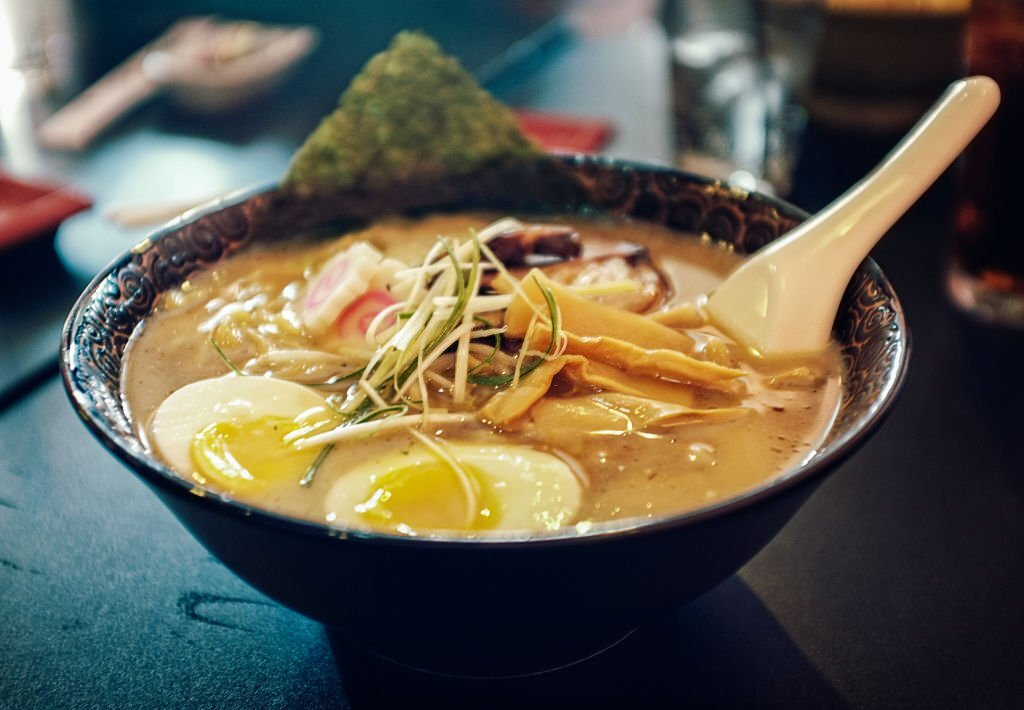 Ping Pan Asian emerges as a must-visit destination. This charming eatery, located in The Selfridges Kitchen on Oxford Street, is the brainchild of Masterchef winner Ping Coombes, and it promises an array of delectable dishes that are both halal and wallet-friendly.
Bustling ambiance of The Selfridges Kitchen, Ping Pan Asian welcomes diners into a world of mouthwatering flavors and Asian-inspired delights. Whether it's a quick lunch break or a leisurely dinner outing, this eatery caters to all, delivering a memorable dining experience with every visit.
The menu at Ping Pan Asian boasts an exciting fusion of flavors, drawing inspiration from various Asian cuisines. From delightful dim sum to soul-soothing noodle soups, each dish is a masterpiece, meticulously crafted to satisfy even the most discerning taste buds.
One of the key highlights of Ping Pan Asian is its halal certification, providing Muslim diners with an extensive selection of mouthwatering dishes to savor without any concerns. The restaurant's commitment to halal culinary offerings ensures that patrons can explore a diverse range of pan-Asian delicacies with complete peace of mind.
Ping Pan Asian caters to diverse palates, offering something for everyone. Whether you're a fan of fragrant Thai curries, flavorful Chinese stir-fries, or comforting Japanese ramen, the menu caters to a plethora of taste preferences.
The restaurant's friendly service and affordable prices have earned it high praise from satisfied customers. Guests appreciate the delightful array of small bites, such as the scrumptious dim sum and soul-nourishing soup noodles, making it a place to return to again and again.
As a celebration of London's vibrant food culture, Ping Pan Asian stands as a testament to the city's diverse culinary landscape. It brings together a medley of Asian flavors, creating a harmonious symphony of tastes that exemplify the city's culinary spirit.
A Gastronomic Adventure: For those seeking a memorable halal pan-Asian dining experience in London, Ping Pan Asian is an absolute gem. With its culinary prowess, halal certification, and warm ambiance, the restaurant beckons guests to embark on an unforgettable gastronomic adventure through the diverse flavors of Asia.
Ping Pan Asian is an essential stop for food enthusiasts looking for a halal pan-Asian culinary exploration in London. Masterchef Ping Coombes' vision shines through in each dish, making it a delightful destination for patrons seeking the perfect blend of flavors and affordability.
Siirgista Bro's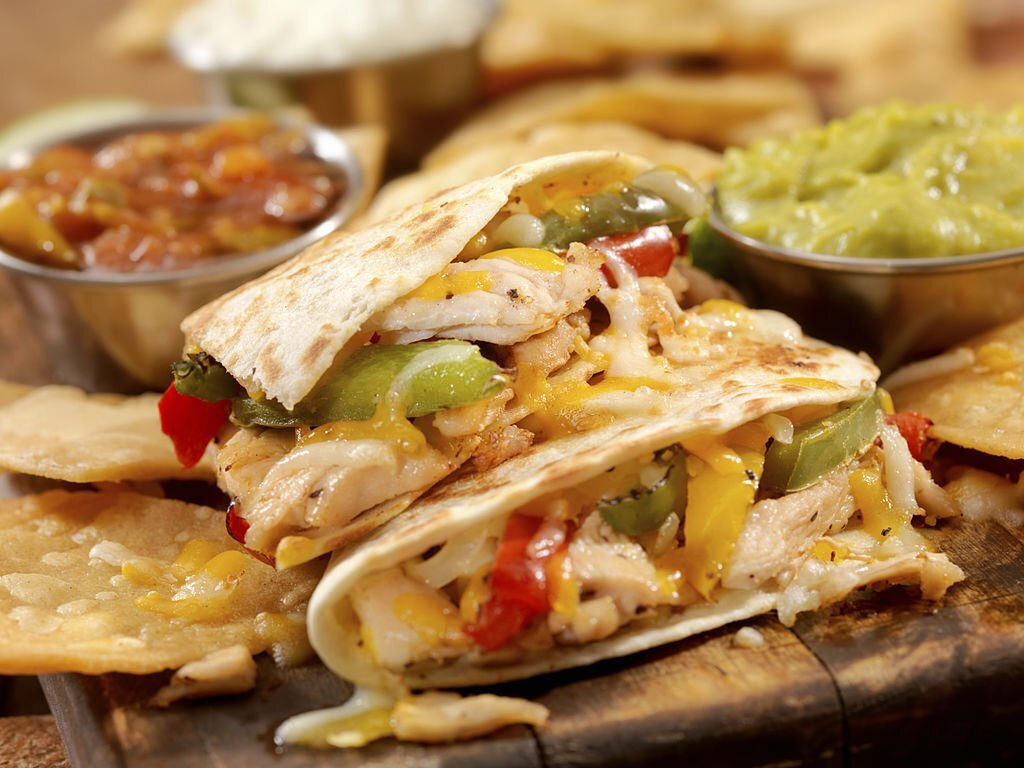 Delightful halal dining experience in London, look no further than Siirgista Bros. With its tempting array of burgers and more, this halal burger joint has quickly gained popularity among locals and tourists alike.
Siirgista Bros is a haven for burger lovers, offering a diverse menu of mouthwatering options that cater to various taste preferences. From classic cheeseburgers to creative and flavorful combinations, each burger is crafted with care, ensuring an explosion of flavors with every bite.
For those seeking halal options, Siirgista Bros serves only halal food across all its restaurants. This certification gives Muslim diners the confidence to explore the menu without any hesitation, knowing they can indulge in a delightful burger experience without compromising their dietary requirements.
Beyond burgers, Siirgista Bros provides an assortment of delicious sides and additional treats. From their signature wings to quesadillas and fries, every accompaniment is designed to complement the burger selection, enhancing the overall dining experience.
In a city where dining out can sometimes be costly, Siirgista Bros stands out as an affordable option. With a menu that offers value for money, customers can indulge in a satisfying burger feast without breaking the bank.
The rave reviews and positive testimonials from delighted customers speak volumes about the quality of Siirgista Bros' offerings. From juicy cheeseburgers to flavorful buffalo wings, each dish on the menu has garnered its share of devoted fans.
While Siirgista Bros specializes in burgers, the restaurant's commitment to halal dining and excellent service also extends to other offerings. Vegetarian-friendly options ensure that all guests can find something to enjoy, regardless of their dietary preferences.
Siirgista Bros welcomes individuals and families alike, providing a warm and inviting ambiance for diners to relax and relish their meals. Whether it's a quick lunch break or an evening out with friends, the restaurant caters to different occasions.
Siirgista Bros encapsulates the essence of affordable and delicious halal dining in London. Its dedication to halal certification, flavorful burgers, and budget-friendly prices make it a top choice for food enthusiasts and burger aficionados across the city.
In conclusion, Siirgista Bros shines as a vibrant halal burger joint, offering a delightful array of flavorful options at affordable prices. For an unforgettable burger experience in London, this restaurant proves to be a prime choice for locals and visitors seeking a halal culinary adventure.
Hankie's Cafe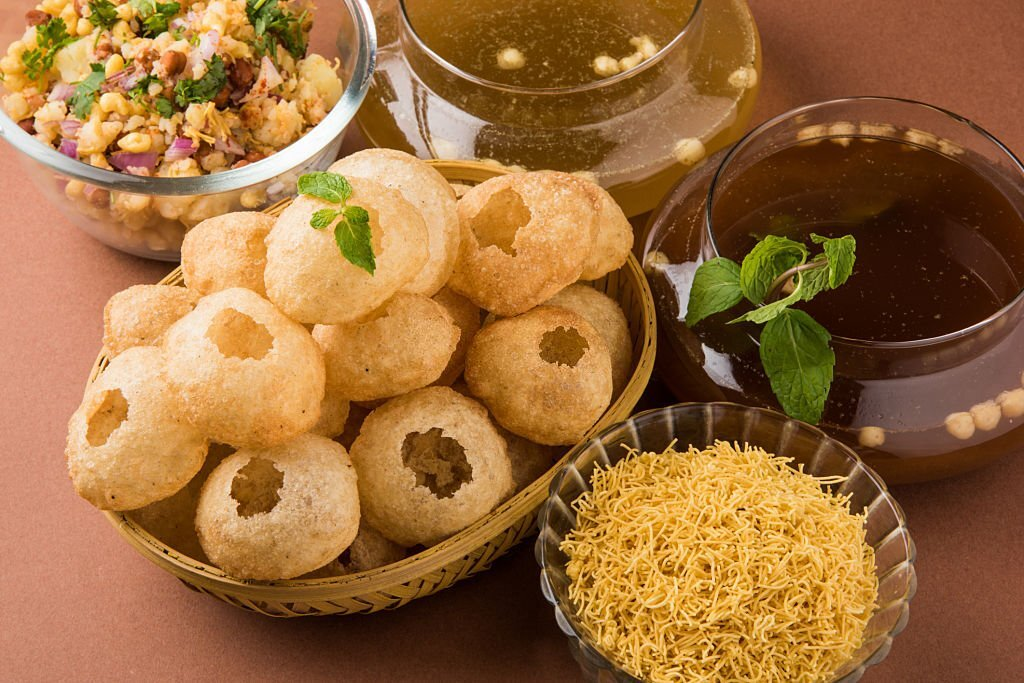 London's vibrant food scene boasts an array of dining options, and for those in search of an authentic and affordable halal Indian culinary experience, Hankie's Cafe stands out as a gem. With its tapas-style concept and tantalizing Indian street food-inspired menu, this cozy eatery has captured the hearts and taste buds of food enthusiasts across the city.
Hankie's Cafe brings a fresh twist to traditional Indian street food by offering an array of small and shared plates, each bursting with flavors and aromas. Drawing inspiration from the vibrant street food culture of India, the restaurant's menu features an exciting range of delectable dishes that cater to every palate.
Stepping away from the traditional sit-down meal format, Hankie's Cafe embraces a tapas-style dining experience. This unique approach allows diners to indulge in a variety of dishes, exploring an explosion of tastes in one delightful meal. Whether dining solo or in a group, the tapas-style setup fosters a convivial and interactive dining experience.
The menu at Hankie's Cafe offers a harmonious blend of Indian spices and authentic ingredients, creating an unforgettable culinary symphony. From the delectable Gol Guppa to the flavorful Venison Shammi, each dish promises to take diners on a delightful gastronomic journey through the streets of India.
For halal-conscious diners, Hankie's Cafe is a reassuring choice, as everything on the menu is halal except for the Duck. This halal certification ensures that Muslim patrons can savor their meals with confidence, knowing that their dietary requirements are respected and upheld.
Beyond the culinary delights, Hankie's Cafe offers a cozy and inviting ambiance that complements the sensory feast. Dim lighting and a relaxed setting create an intimate and warm atmosphere, making it the perfect spot to enjoy a leisurely meal with friends or loved ones.
Nestled in the heart of London's Fitzrovia, Hankie's Cafe is conveniently located for both locals and visitors to the city. Its central location makes it an ideal spot to take a delicious break during a day of exploring the capital's cultural and historical landmarks.
With rave reviews and positive testimonials, Hankie's Cafe has earned its place among the best halal Indian restaurants in London. The excellent service, delicious food, and reasonable prices have won the hearts of diners, turning them into loyal patrons who keep coming back for more.
Hankie's Cafe is more than just a restaurant; it's an experience that transports diners to the bustling streets of India, where the aroma of spices fills the air and the flavors awaken the senses. The tapas-style dining and delightful menu ensure that every visit is a memorable journey through the diverse and rich tapestry of Indian cuisine.
Alounak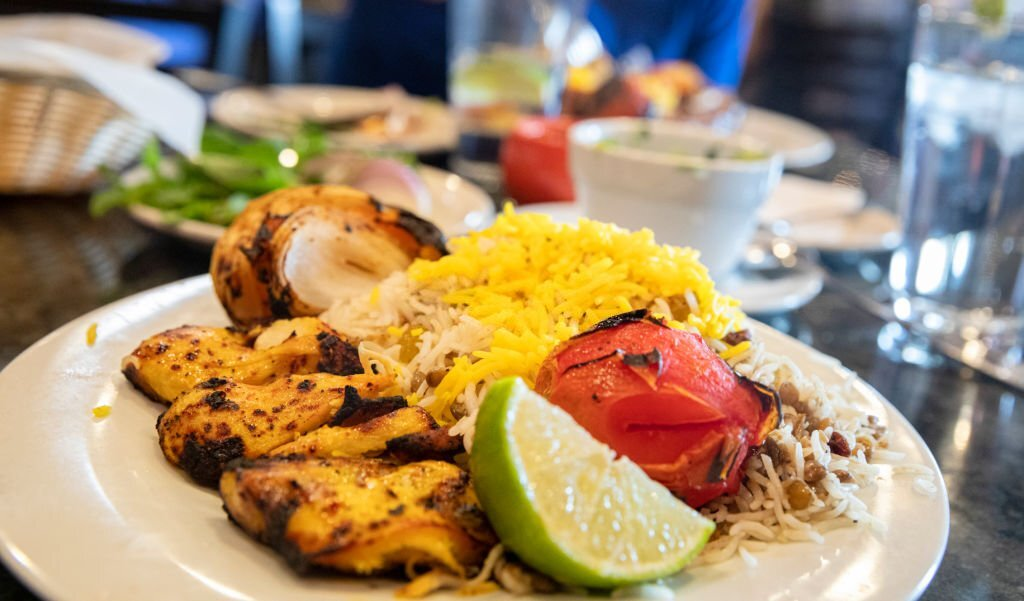 For those in search of an unforgettable halal dining experience that celebrates the rich flavors of Persian cuisine, Alounak stands as a culinary haven in the heart of London. With its traditional cooking techniques and commitment to using the finest fresh halal ingredients, Alounak has earned a reputation as one of the best Persian restaurants in town.
Alounak delights diners with an array of authentic Persian dishes, each crafted with care to showcase the true essence of Iranian culinary heritage. From aromatic kebabs to delectable stews, the menu at Alounak offers a tantalizing selection that appeals to both connoisseurs and newcomers to Persian cuisine.
Nestled in a traditionally styled setting, Alounak offers diners a cozy and inviting ambiance that complements the flavors of its dishes. The warm and welcoming atmosphere sets the stage for a memorable dining experience that transports guests to the heart of Iran. For halal-conscious diners, Alounak is a welcoming choice, as it proudly offers halal-certified dishes prepared with the utmost care and respect for Muslim dietary preferences. The restaurant's commitment to halal dining ensures that every guest can savor their meals with confidence and satisfaction.
With a stellar rating and rave reviews, Alounak has garnered a loyal following of patrons who laud the restaurant's delicious food, friendly staff, and reasonable prices. Diners have praised the Alounak Special, a mouthwatering combination of grilled meats, rice, and salad, among other signature dishes.
Situated in Russell Gardens, London, Alounak's location is both accessible and convenient, making it an ideal choice for locals and tourists alike. The restaurant's proximity to Kensington adds to its appeal, making it a must-visit destination for those exploring the city's cultural and historic landmarks.
For over two decades, Alounak has been serving the finest Persian cuisine, delighting generations of diners with its delectable offerings. With a focus on using the freshest halal ingredients, Alounak continues to uphold its commitment to culinary excellence.
For those seeking an authentic and affordable halal dining experience that celebrates the flavors of Iran, Alounak presents a delightful option. With its cozy setting, halal-certified dishes, and commitment to culinary excellence, Alounak promises to create lasting memories for all who step through its doors.
Alounak's fusion of Persian flavors and warm hospitality makes it a standout destination for halal dining in London. Its dedication to using the freshest halal ingredients and commitment to culinary traditions make Alounak a haven for both seasoned food enthusiasts and newcomers eager to explore the delights of Persian cuisine.
Banana tree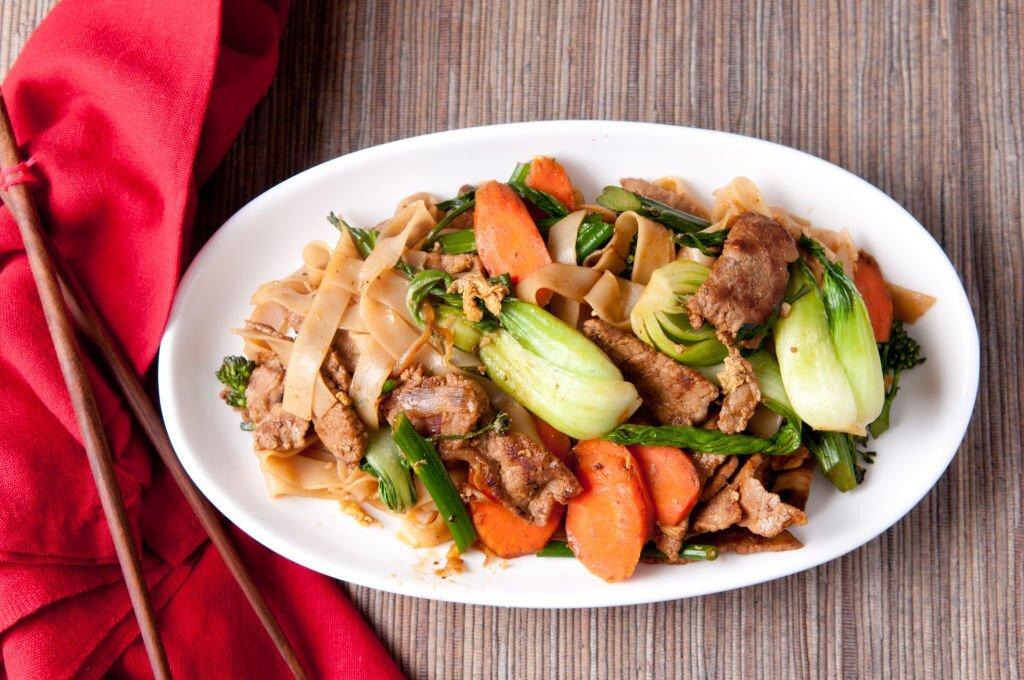 An enchanting culinary journey that blends the vibrant flavors of Thailand and Malaysia with the convenience of halal dining, Banana Tree emerges as a must-visit destination in the heart of London. With its diverse and affordable halal menu, Banana Tree has won the hearts of both locals and tourists looking for a delightful Asian dining experience.
Banana Tree is renowned for its skillful fusion of Thai and Malaysian cuisines, creating a harmonious symphony of flavors that excite the taste buds. From aromatic Thai curries to savory Malaysian stir-fries, the menu at Banana Tree promises an unforgettable culinary adventure through Southeast Asia.
With a focus on inclusivity and diverse dining choices, Banana Tree prides itself on offering a fully halal menu. Guests can indulge in a wide array of dishes, from the ever-popular Pad Thai to the tantalizing Thai Green Curry, knowing that each selection meets their halal dietary preferences.
Banana Tree's presence spans across multiple locations in London, making it easily accessible for diners in different parts of the city. From the bustling streets of Soho to the vibrant atmosphere of Bayswater, each branch of Banana Tree offers a unique dining experience, united by a commitment to excellence in food and service.
Catering to diverse dietary needs, Banana Tree ensures that vegan diners can also enjoy a flavorful dining experience. With a variety of vegan-friendly options on the menu, the restaurant invites both halal and vegan diners to savor the tantalizing flavors of Southeast Asia.
The restaurant's industrial chic pan-Asian dining rooms provide an inviting and modern ambiance, complementing the feast of flavors that awaits diners. Whether dining with friends, family, or colleagues, Banana Tree offers a welcoming setting for all occasions.
For those in search of an affordable halal dining experience that celebrates the richness of Thai and Malaysian cuisines, Banana Tree beckons with its enticing menu and warm hospitality. Whether it's a gathering with friends, a family celebration, or an intimate dinner, Banana Tree promises a culinary adventure that satisfies both the heart and the appetite.
Conclusion
The world of affordable Halal restaurants in London is a testament to the city's commitment to inclusivity and culinary diversity. These hidden gems have proven that enjoying delicious Halal-certified cuisine doesn't have to come with a hefty price tag. From aromatic curries to mouthwatering kebabs, and an array of delightful desserts, these establishments have captured the hearts and taste buds of both locals and visitors alike.
Embracing the richness of various cultures and traditions, these restaurants offer more than just meals; they provide a sense of belonging and a warm invitation to savor the flavors of the world. As we bid farewell to this culinary exploration, let us remember that affordable Halal dining in London is not merely about affordability; it is a celebration of the city's vibrant spirit, where everyone can come together to share in the joys of good food, camaraderie, and cultural appreciation.
So, the next time you find yourself in London, be sure to venture beyond the obvious choices and explore the diverse and delightful realm of affordable Halal restaurants that truly make this city a food lover's paradise.